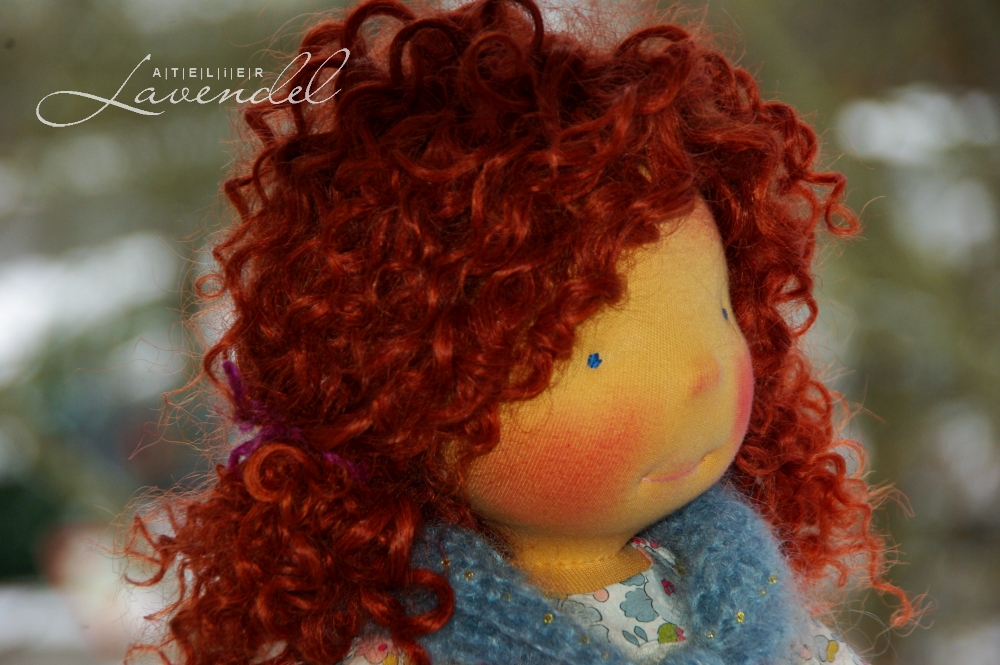 I want you to meet Jennifer and William, here, please!  Jennifer is a winter child, snow-loving, keen ice-skater and a loving sister. William is a little dreamer. He really enjoys it to participate on  all the adventures, Jennifer is inventing every day, By any weather, of course.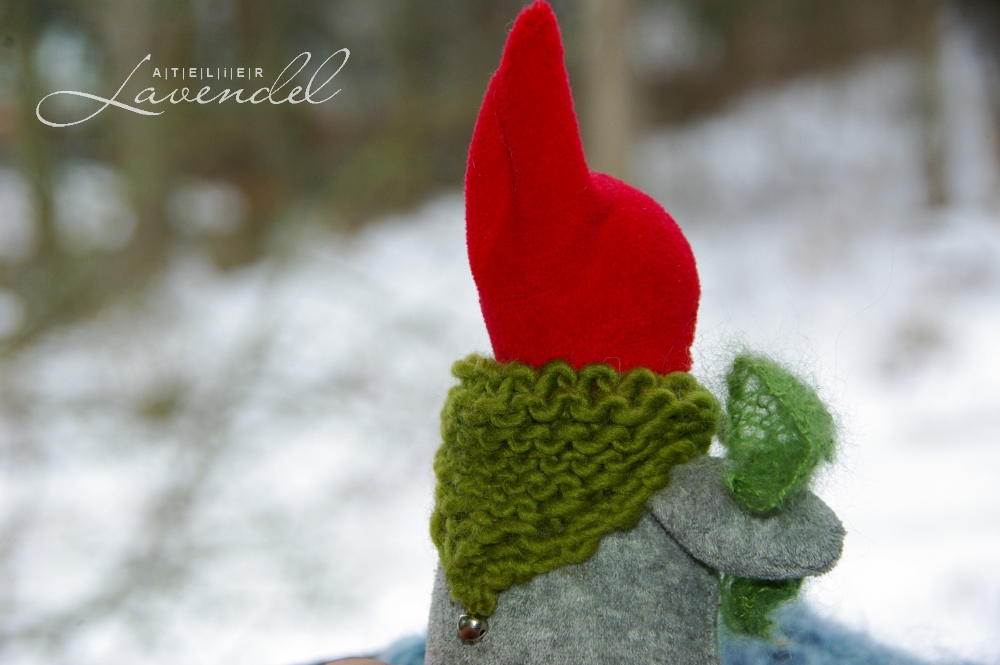 We already know in general, what clothes Jennifer prefer, I wrote about here. Just some awesome details are still to be mentioned.
….Her cowl and her hand warmer are made with plant dyed mohair. The are featuring tiny seed beads embroidery. There are snowflakes on her hand warmers and the cowl is featuring a border, a subtle row of hand embroidered golden Chech seed beads.
…The texture of her carry bag is so rich and tasty, I tried not to add to much, I left it free of every influence, just pure joy for the finger to touch…
…The icy bluish  shades of the Liberty fabric Jennifer´s dress is made of perfectly comes together with vintage off-white cotton lace.
…I have chosen the icy-blue organza ribbons to close her wool felt shoes.
…Her pinafore is featuring a tiny silver bell, fastened on a apple band. Just to remember the scent of the Summer….
Jennifer and William are now avail­able here and here.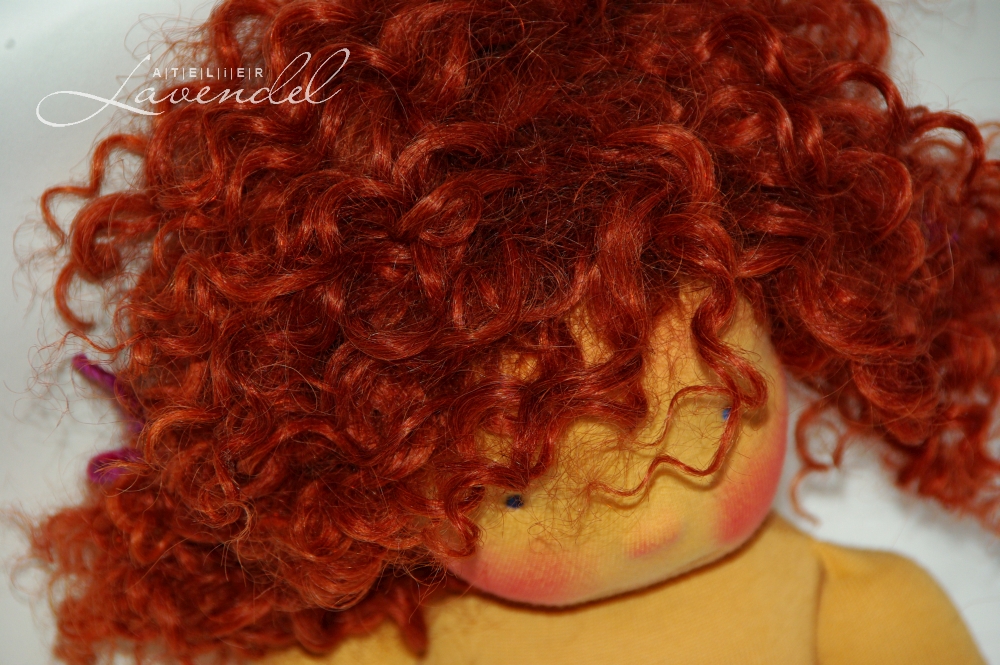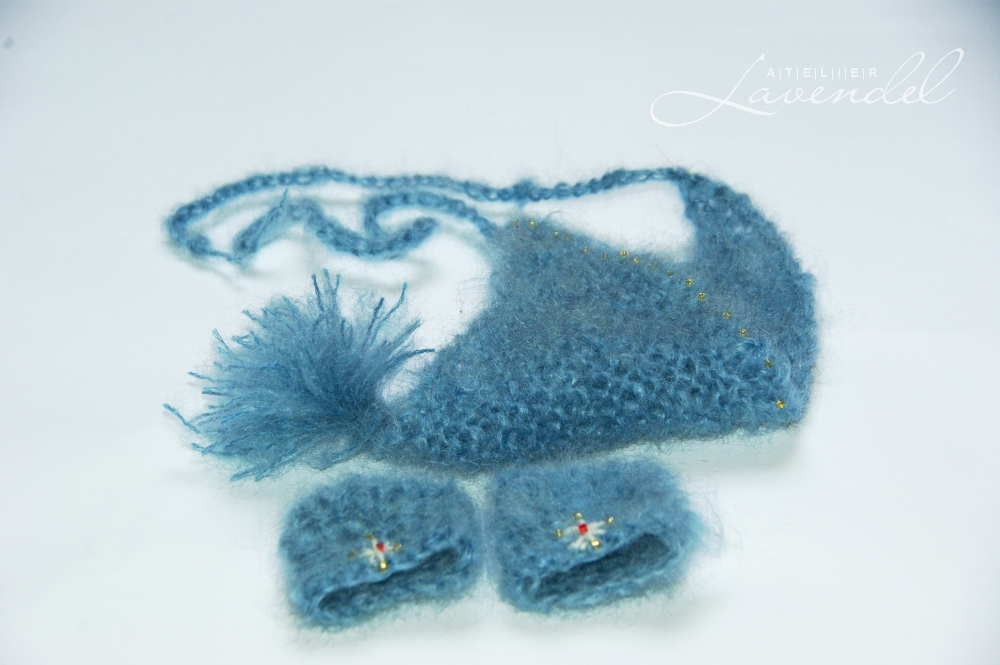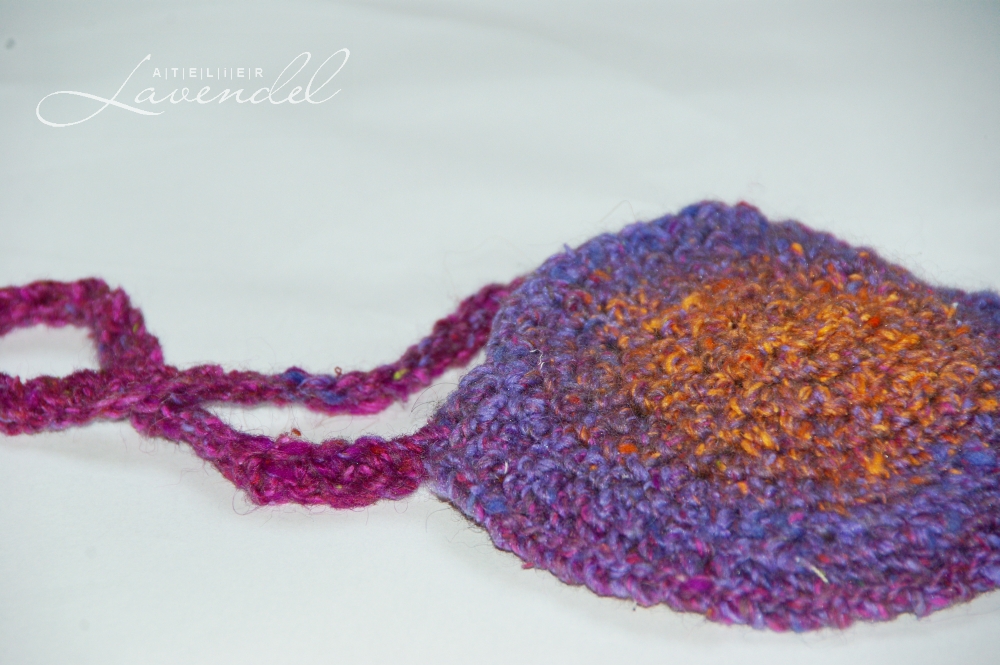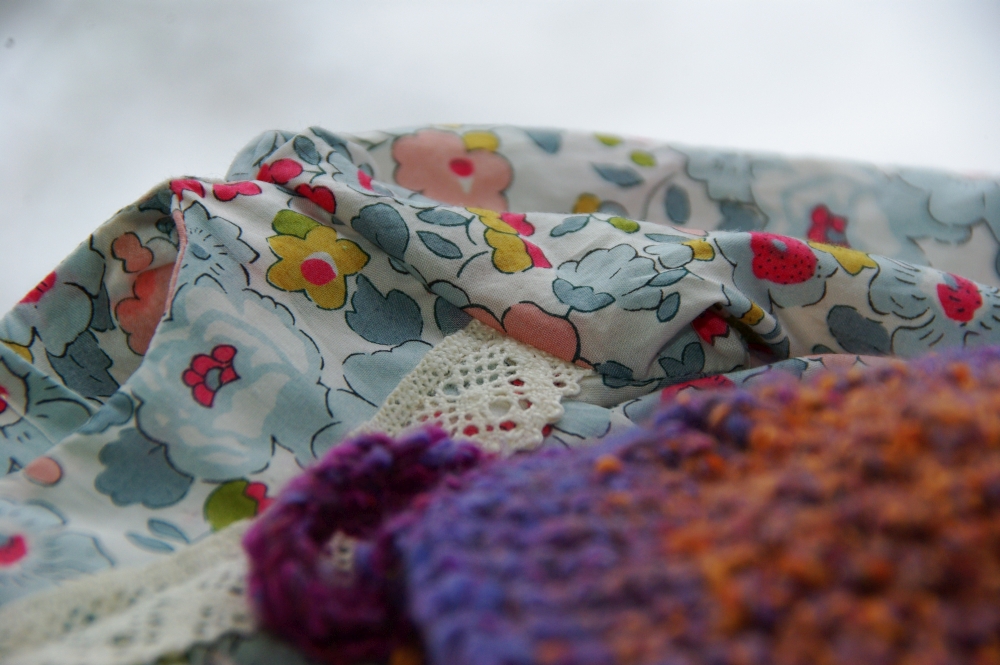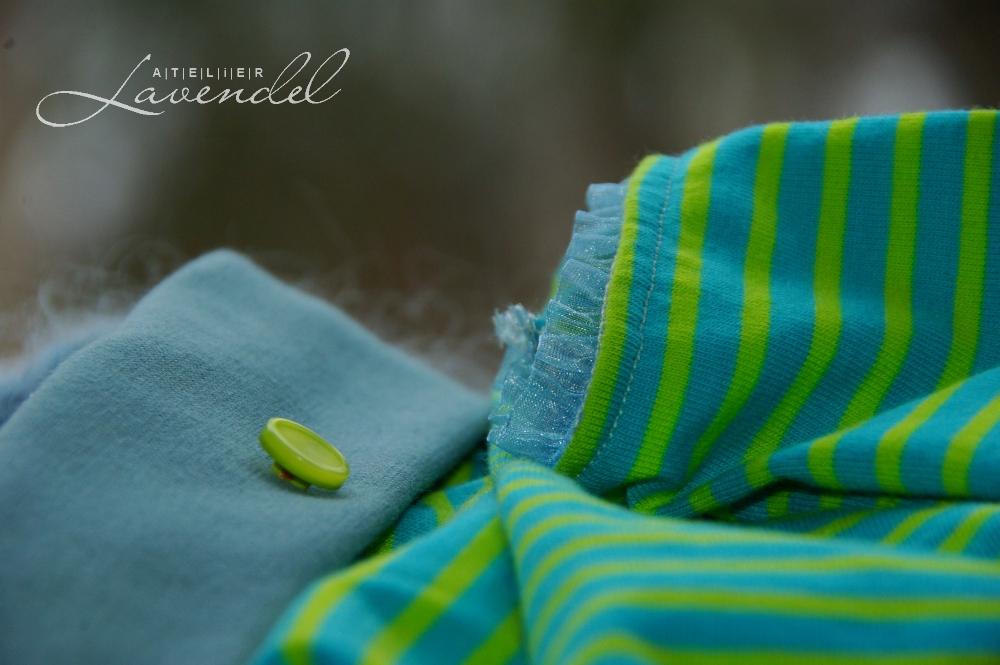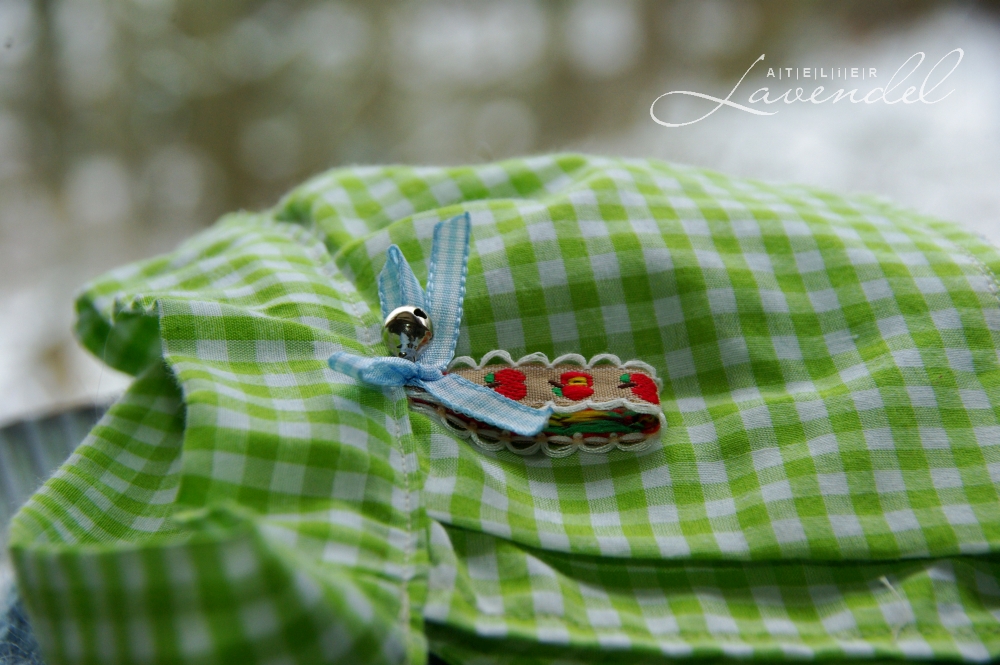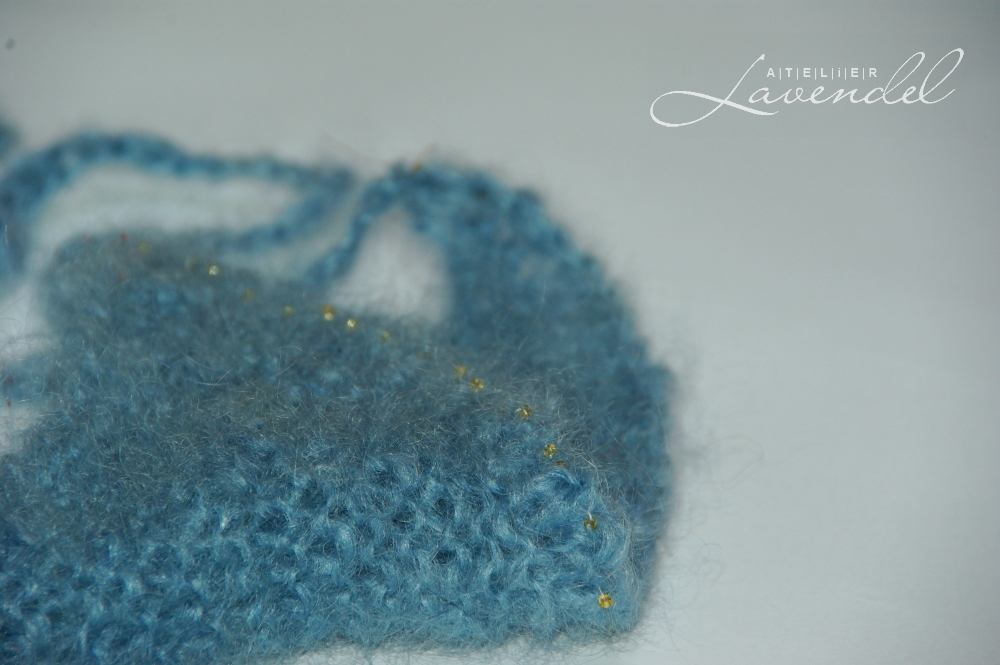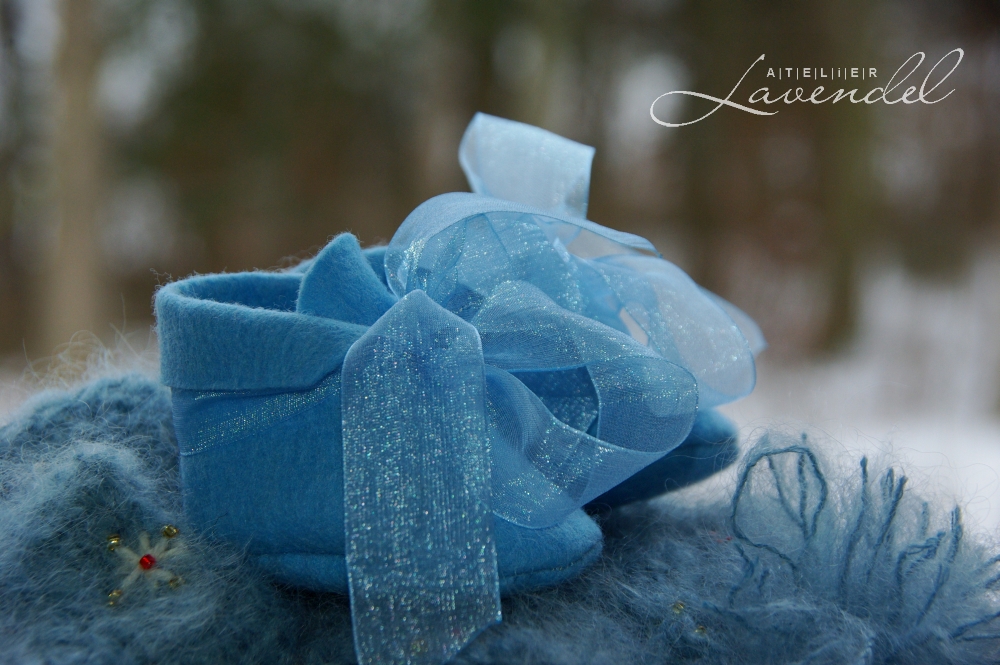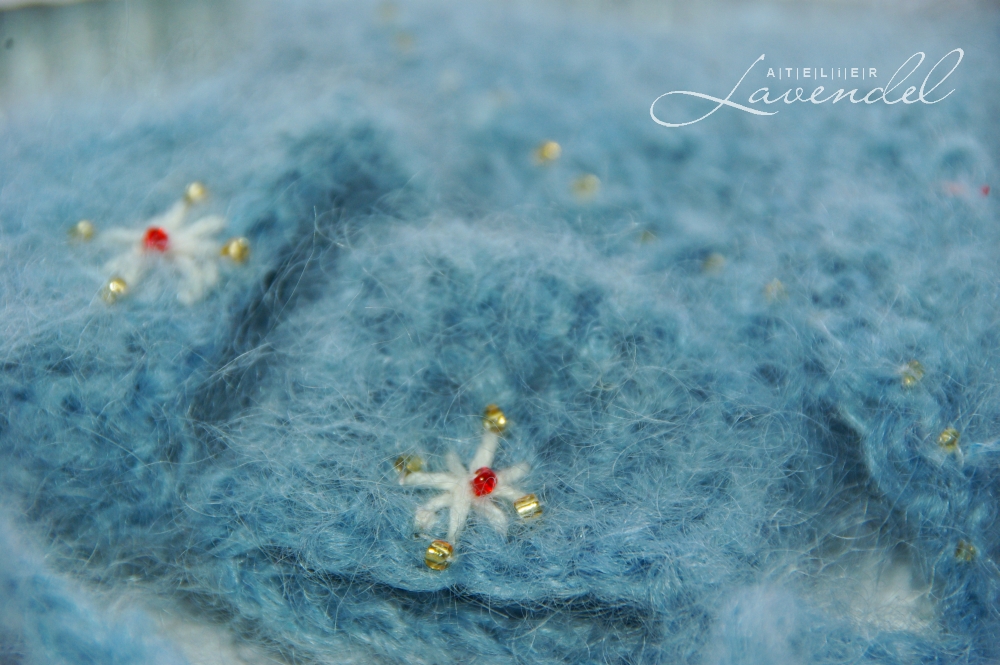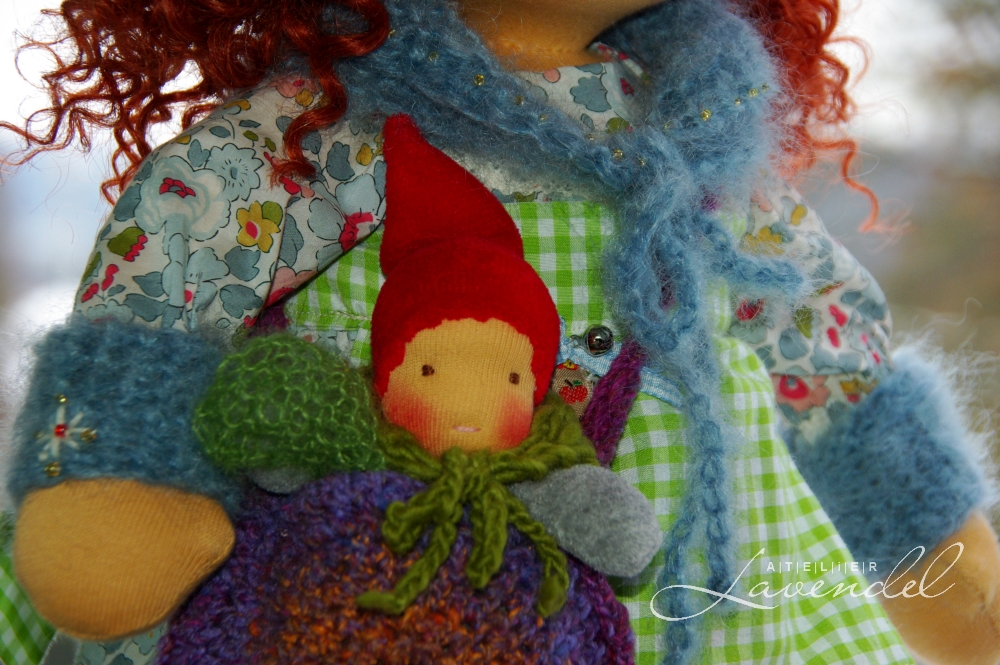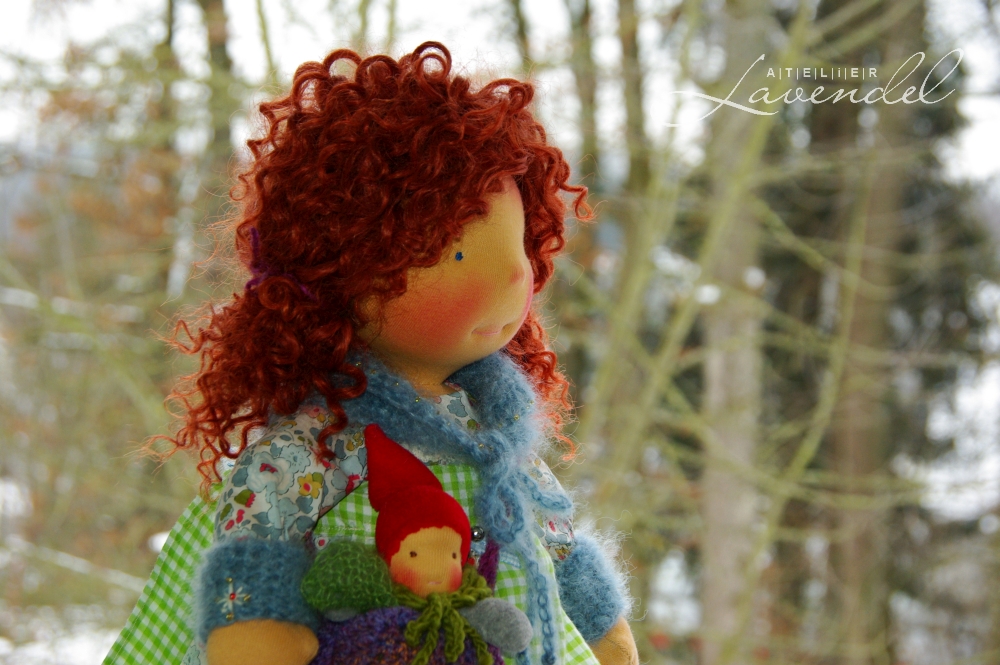 ♥♥♥