…When it is snow­ing…
When it is snow­ing, every­thing seems dif­fer­ent. It is so qui­et. It is a deep silence lying over there. It feels like a splash of music and colours, when we sud­den­ly see this red haired young lady with her lit­tle friend, walk­ing fast by. We already know her. Her name is Jen­nifer. Her wood­land baby is called William, or — just Will.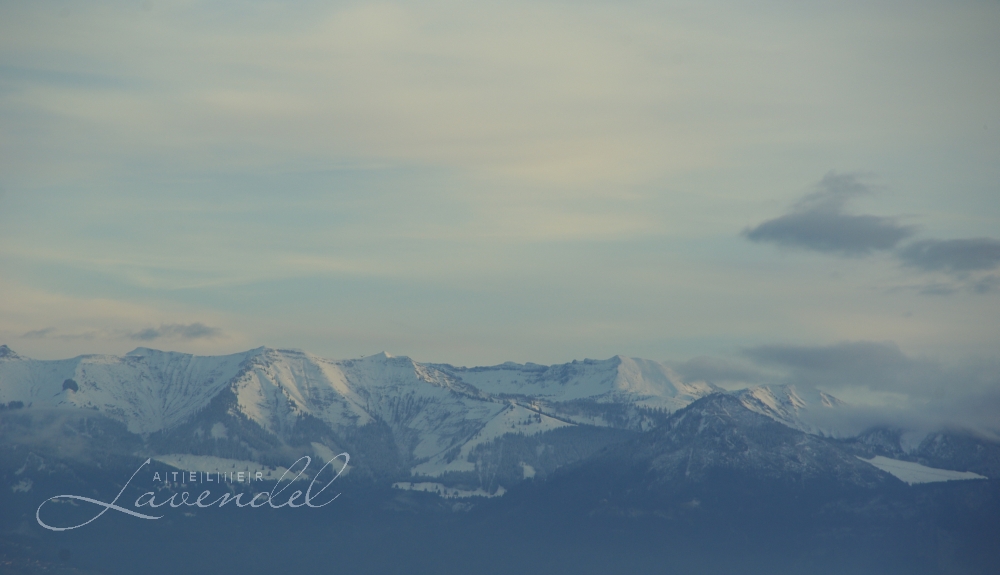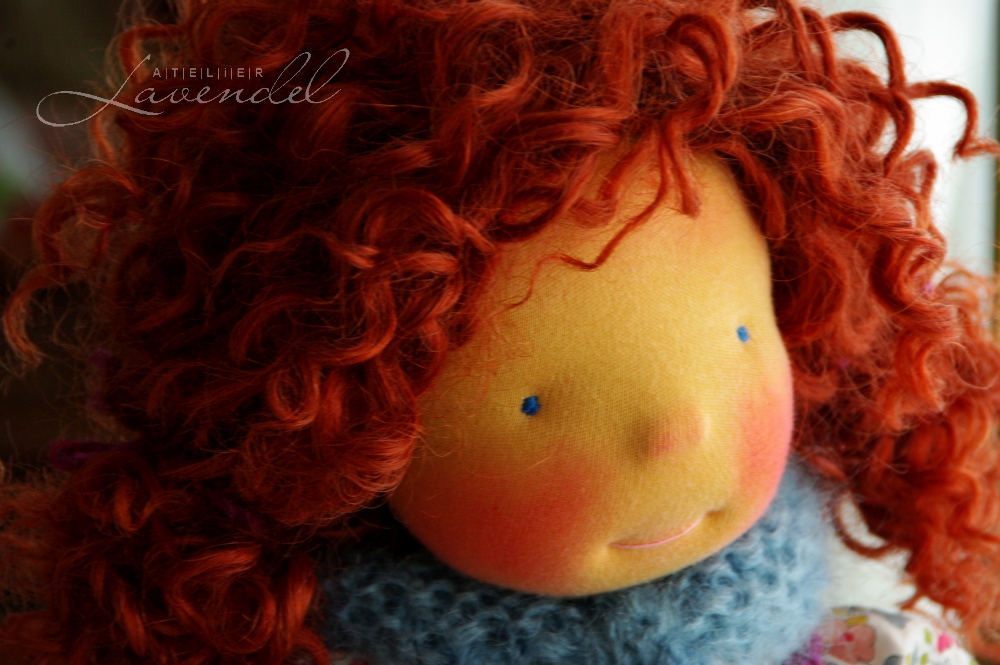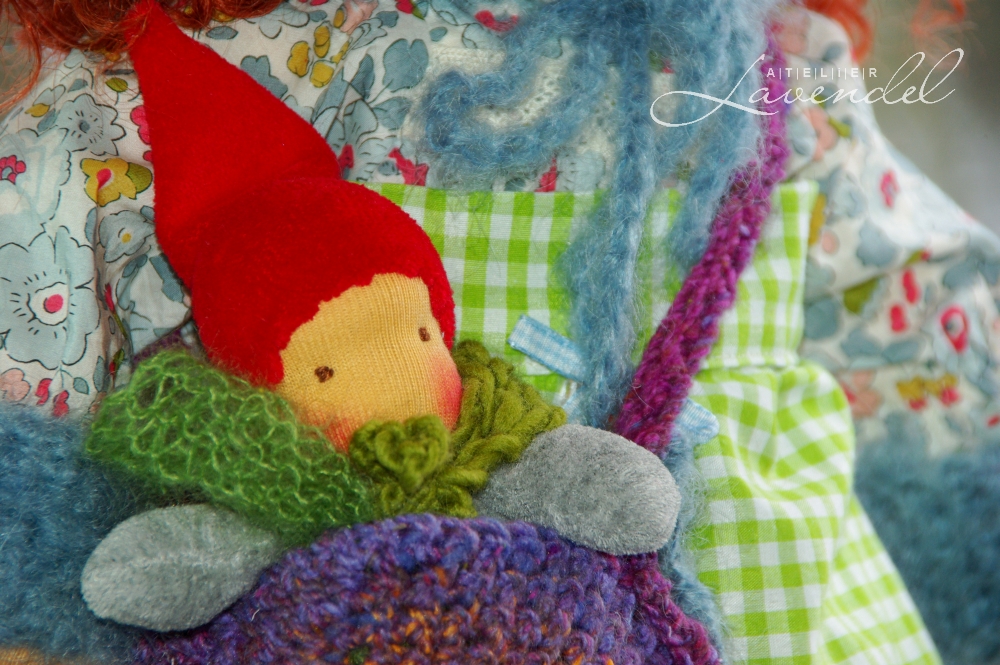 Jen­nifer wears a Lib­er­ty cot­ton fab­ric dress with cot­ton lace and organ­za accents, a green checked cot­ton pinafore, a cowl with a fluffy tas­sel and match­ing hand warm­ers with a snowflake embroi­dery, cro­chet with plant dyed mohair, long pants, made with organ­ic cot­ton jer­sey and, undies beneath, shoes, made with high qual­i­ty woo felt, to be closed with two frosty blue organ­za rib­bons.
William´s cloth­ing is made with cot­ton velour, he can hap­pi­ly put off his green woollen cowl. His tiny airy, amaz­ing­ly light, as a gift of a fairy-god moth­er should be, is still very cud­dly. It is made with moss green mohair. His cosy car­ry bag, where he is sit­ting most of time, is cro­chet of gor­geous wool/mohair/silk blend.
Jen­nifer and William are wait­ing for their acces­so­ry to be com­plet­ed.
There are still some details miss­ing.… I guess, I shall be able to show it to you some next days!
Wish­ing a won­der­ful win­tri­ly Jan­u­ary week to every­one,
Love, Ele­na
♥♥♥