…When it is snowing…
When it is snowing, everything seems different. It is so quiet. It is a deep silence lying over there. It feels like a splash of music and colours, when we suddenly see this red haired young lady with her little friend, walking fast by. We already know her. Her name is Jennifer. Her woodland baby is called William, or – just Will.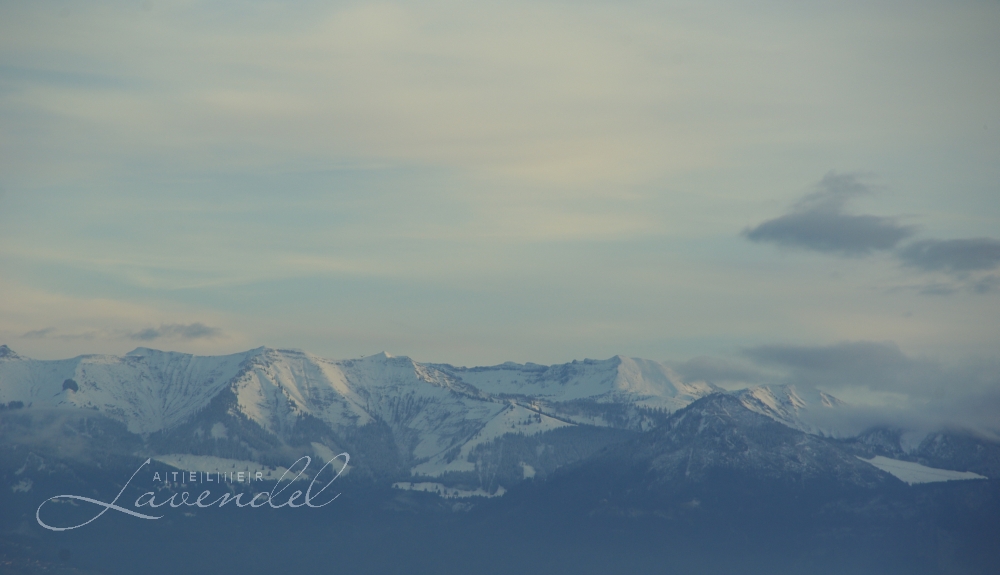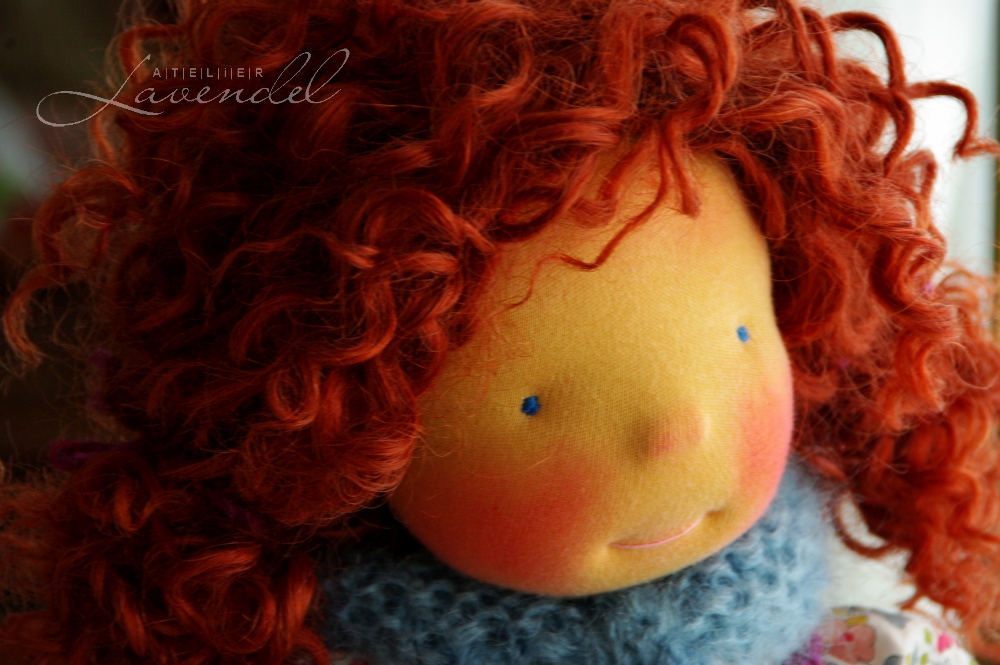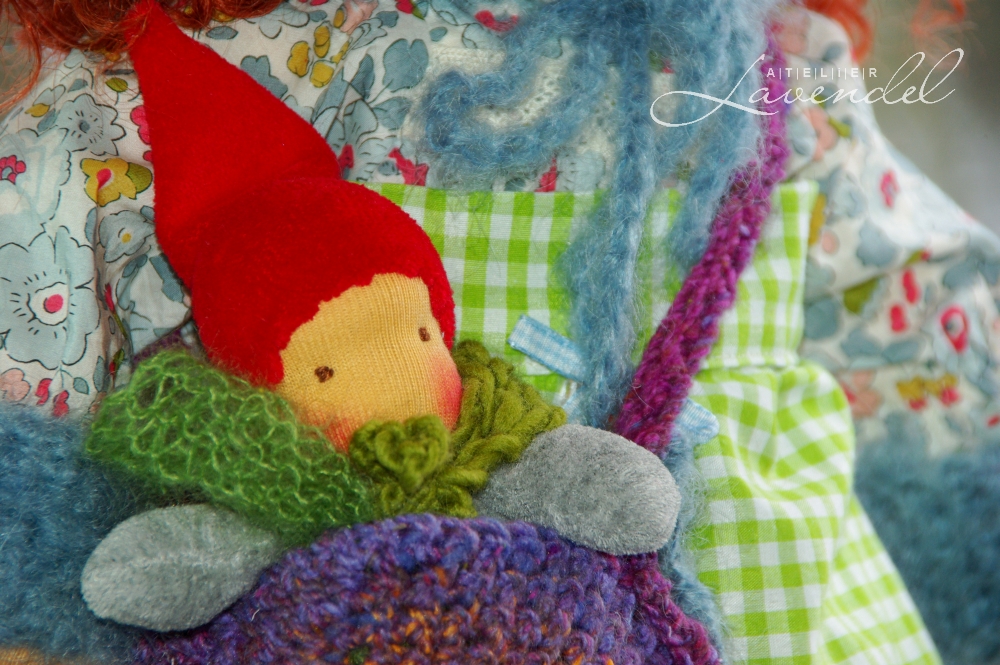 Jennifer wears a Liberty cotton fabric dress with cotton lace and  organza accents, a green checked cotton pinafore,  a cowl with a fluffy tassel and matching hand warmers with a snowflake embroidery, crochet with plant dyed mohair, long pants, made with organic cotton jersey and, undies beneath, shoes, made with high quality woo felt, to be closed with two frosty blue organza ribbons.
William´s clothing is made with cotton velour, he can happily put off his green woollen cowl. His tiny airy, amazingly light, as a gift of a fairy-god mother should be, is still very cuddly. It is made with moss green mohair. His cosy carry bag, where he is sitting most of time,  is crochet of gorgeous wool/mohair/silk blend.
Jennifer and William are waiting for their accessory to be completed.
There are still some details missing….  I guess, I shall be able to show it to you some next days!
Wishing a wonderful wintrily January week to everyone,
Love, Elena
♥♥♥