Dorothy is waiting for her under-scirt.  Shall it be gray? Shall that be pink?  I believe, that is going to be both of it… Anyway, some clothing are ready by now. Let us see! Shall we start with the boots? Well, they are made of pure wool felt (it is cold here! ), decorated with two vintage cloth buttons. I have chosen off-white and gray colours. It is so wintery.
Rich, soft, warm, a real feast for the eyes to look at and for the hands to touch are the yarns of Jess´s  crochet carry bag and her hat. This is a gorgeous  wool/silk/mohair blend, no poly used.
Dorothy loves scarfs. Or – cowls. The white one she is wearing, is knitted with organic undyed alpaca wool. Love the pompoms.
The lilac cowl I made for Dorothy, after thick white snow flakes started to cover all the plants in our garden again. I made it with finest lace weight mohair on silk. Soft, silky, light as a feather. And some pallietts too to shine up the day.
Dorothy´s very special heirloom is her genuine pink coral bracelet. Coral is known for its property to ward off bad thoughts and to encourage the general well-being. Tiny 2,5mm genuine coral beads are strung here on a coral red silk cord with the ends left decoratively to fray.  This coral bracelet is to close securely and comfortably  with magnetic silver metal closure. It  is 7 inches long, so that it would make a sweet bracelet to a girl or a young woman.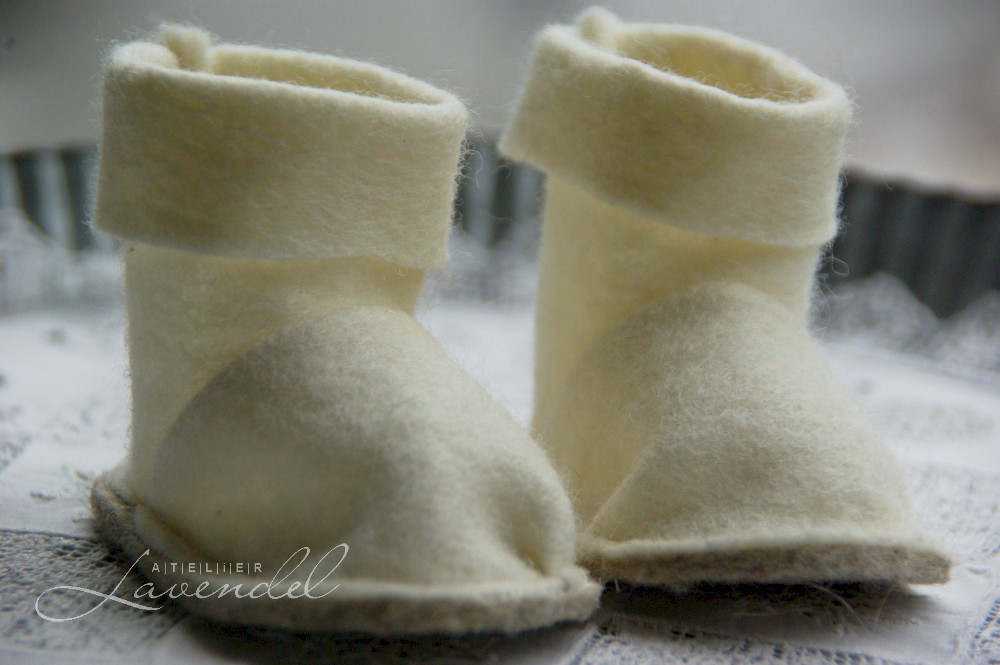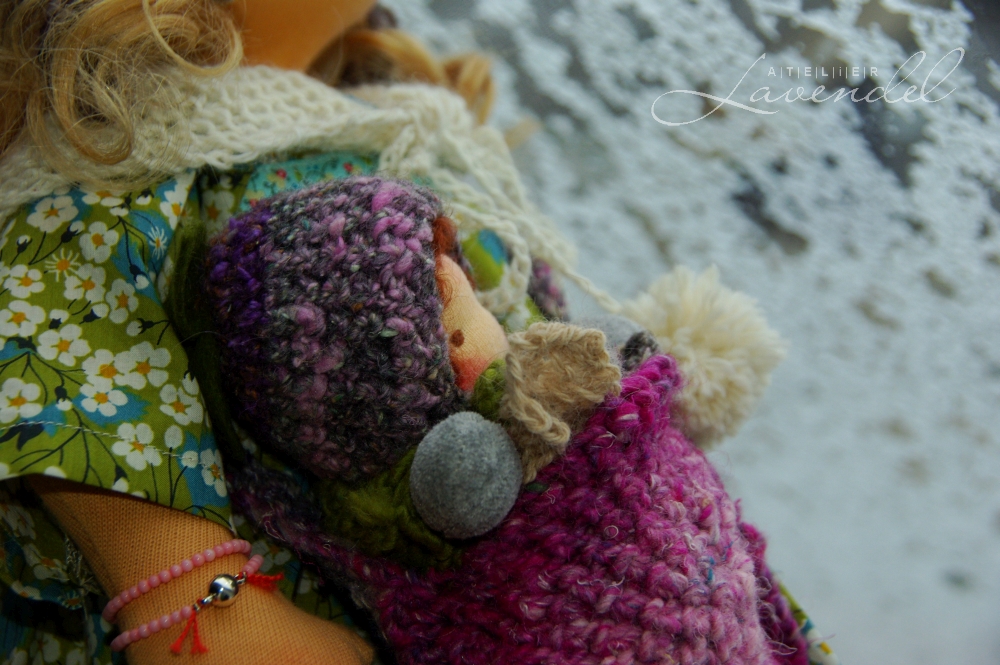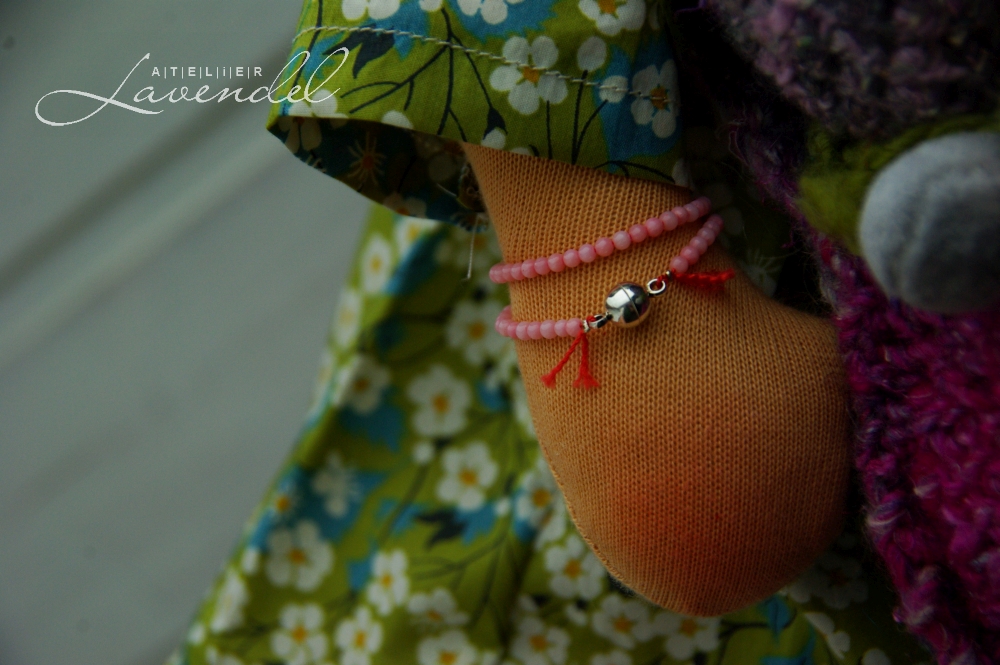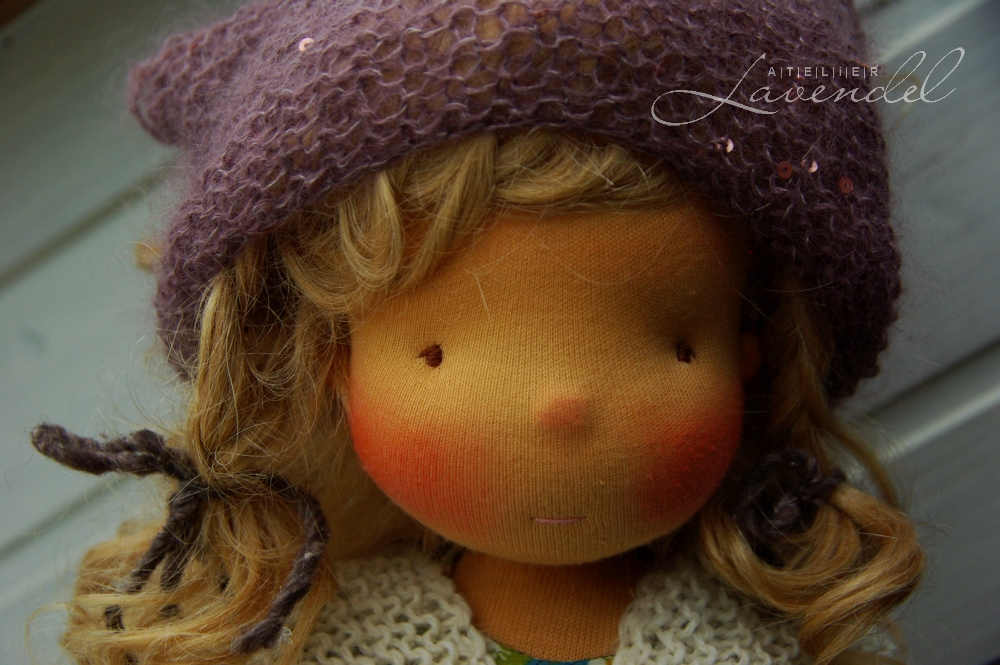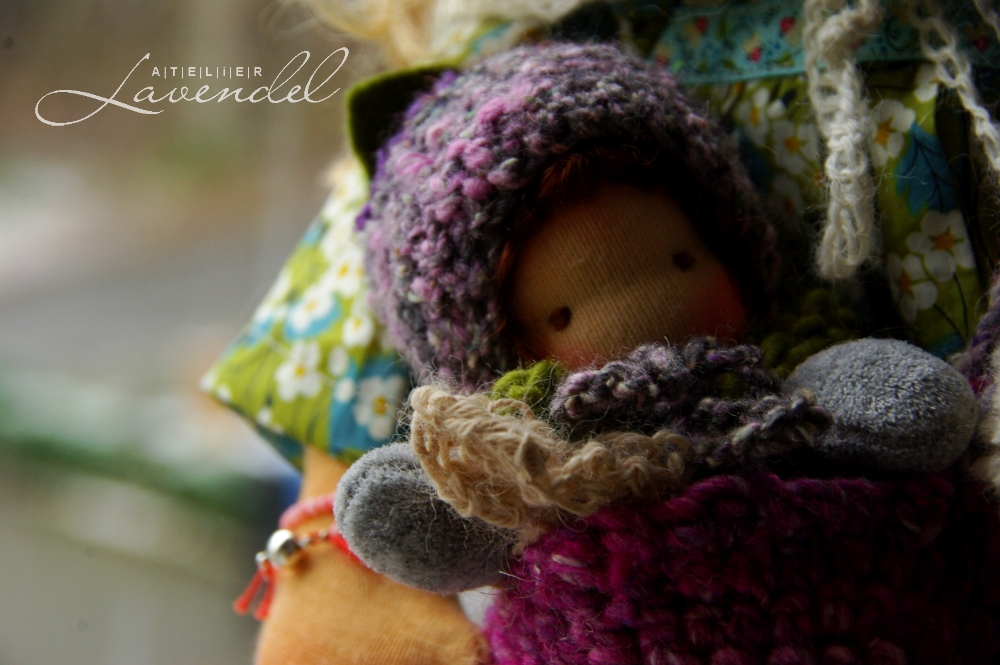 Jess is saying Good-Buy now, we´ll see us in a couple of days!
Wishing a wonderful day to all,
Love, Elena
♥♥♥