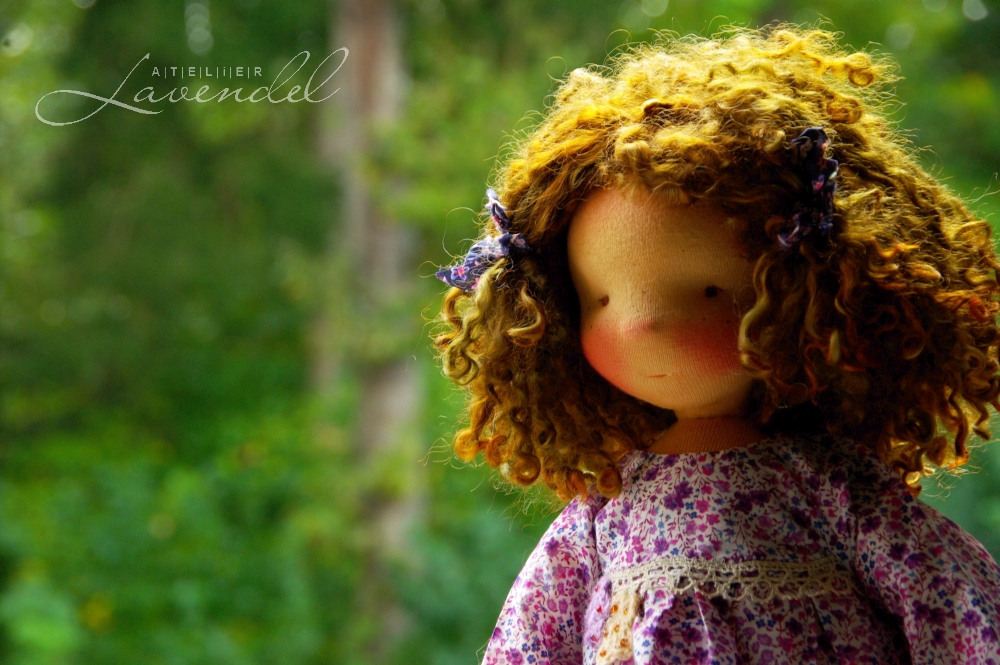 Meet Lola and Rose, a doll girl and her little bear. Dreaming about  childhood as it once was…
I lovingly added some heirloom vintage details and materials…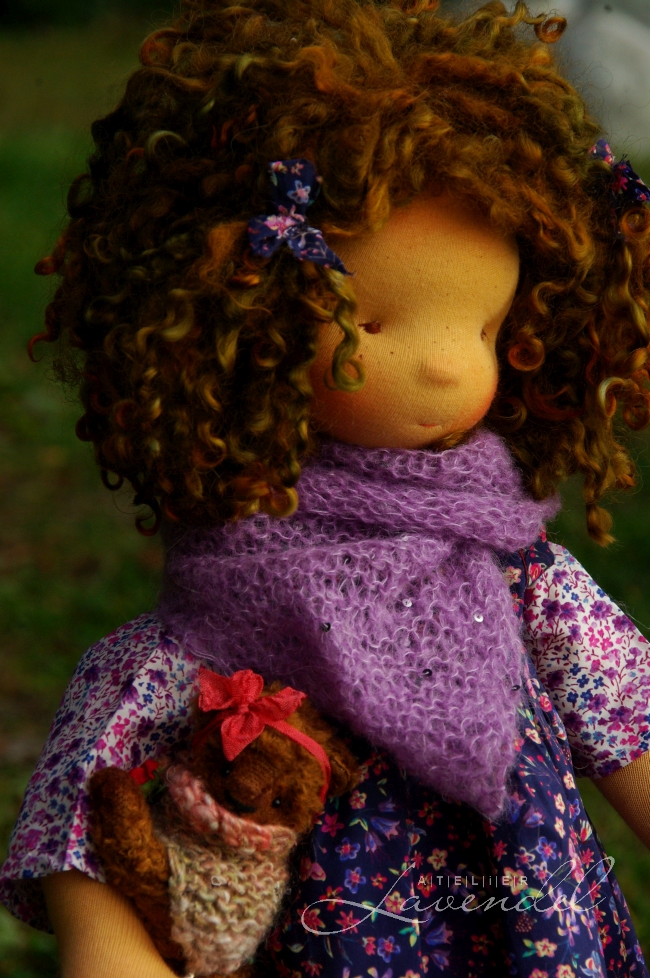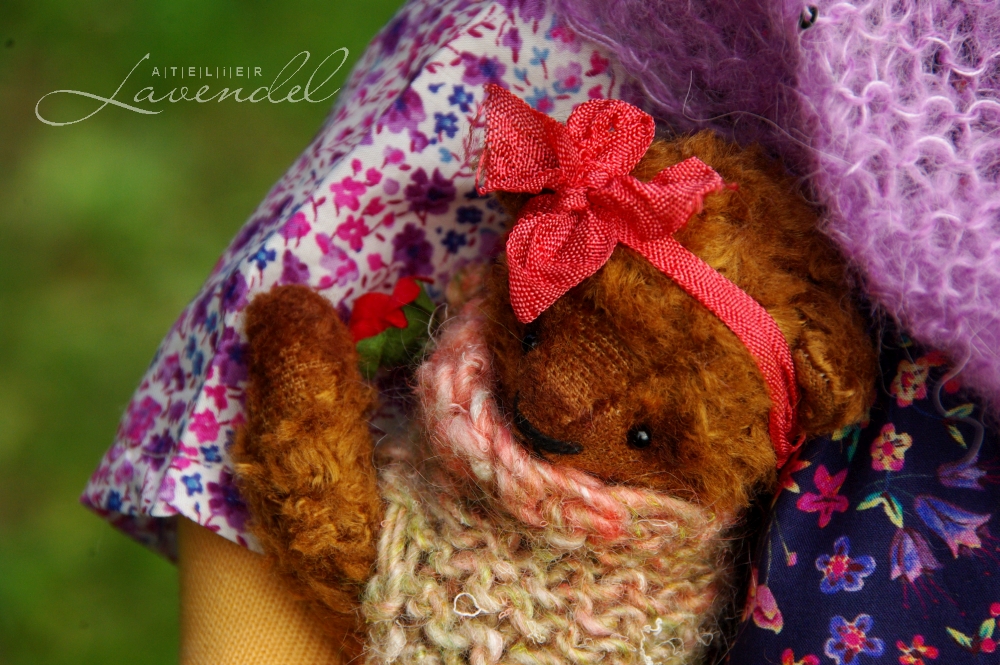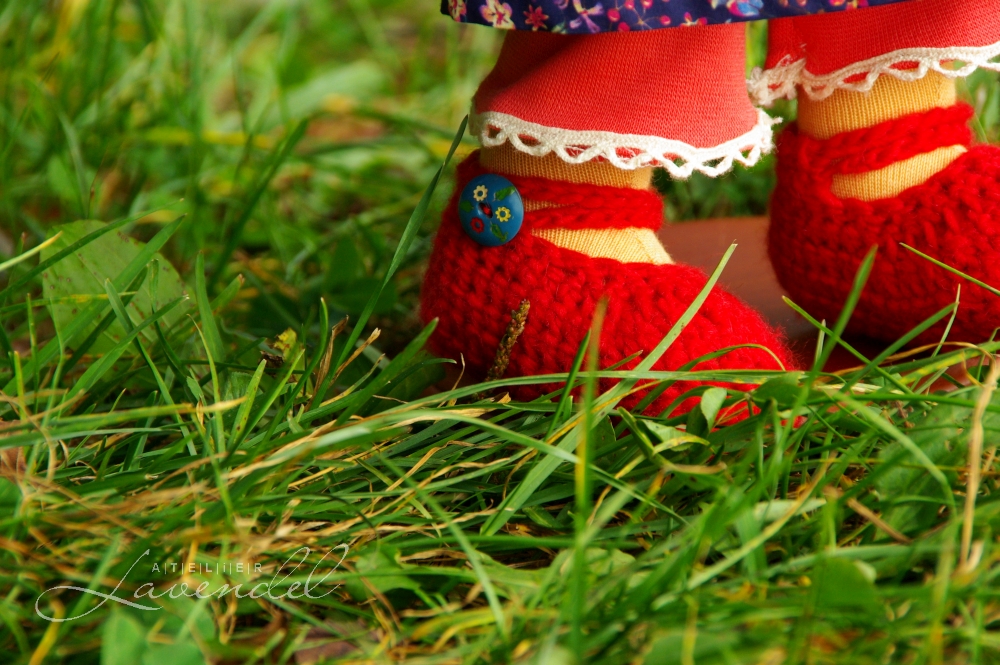 ♥♥♥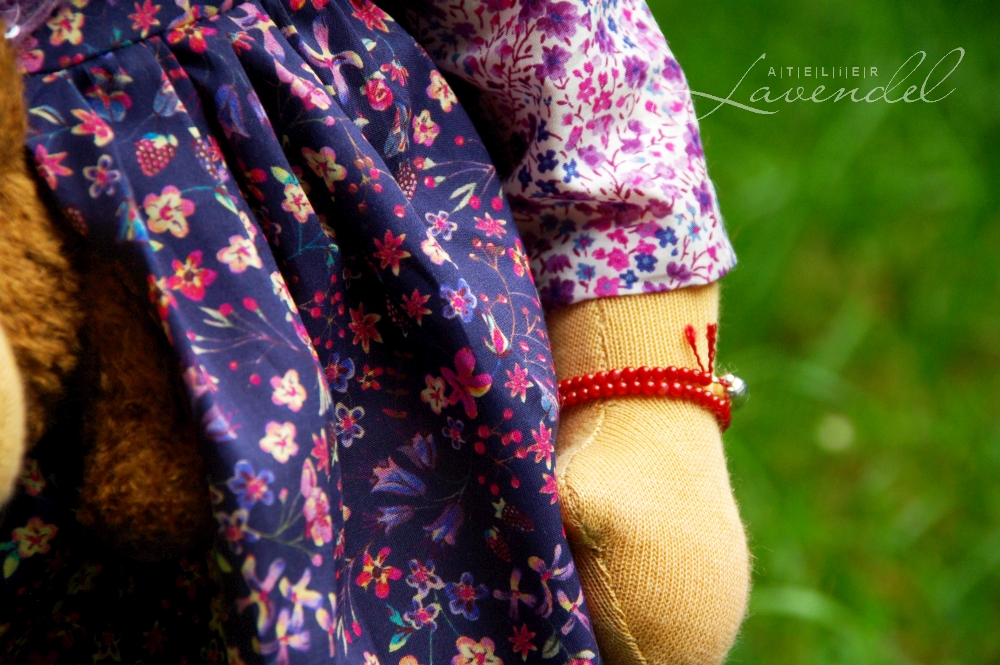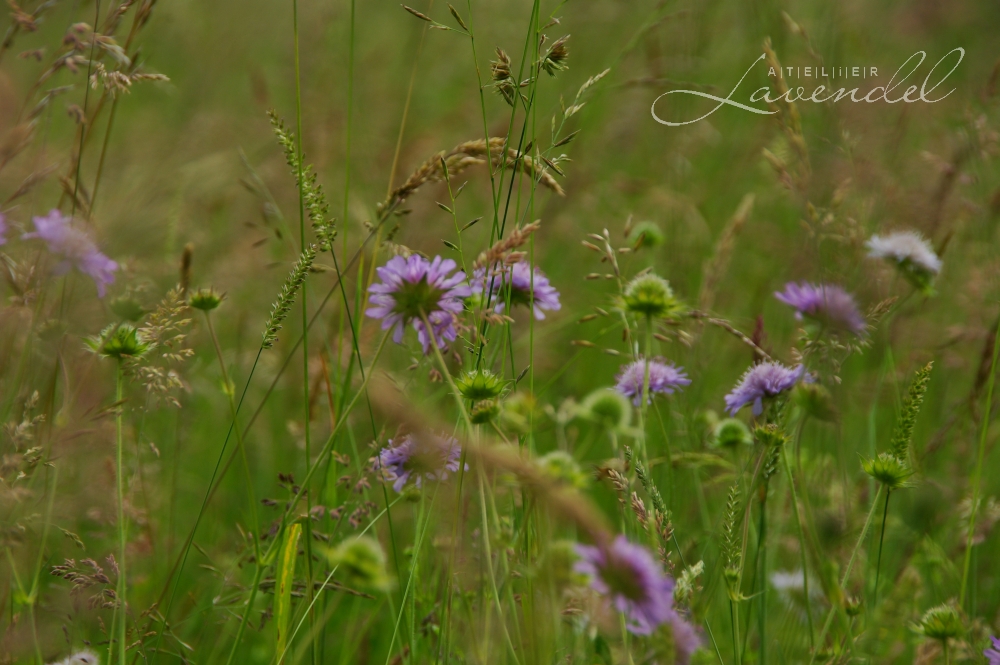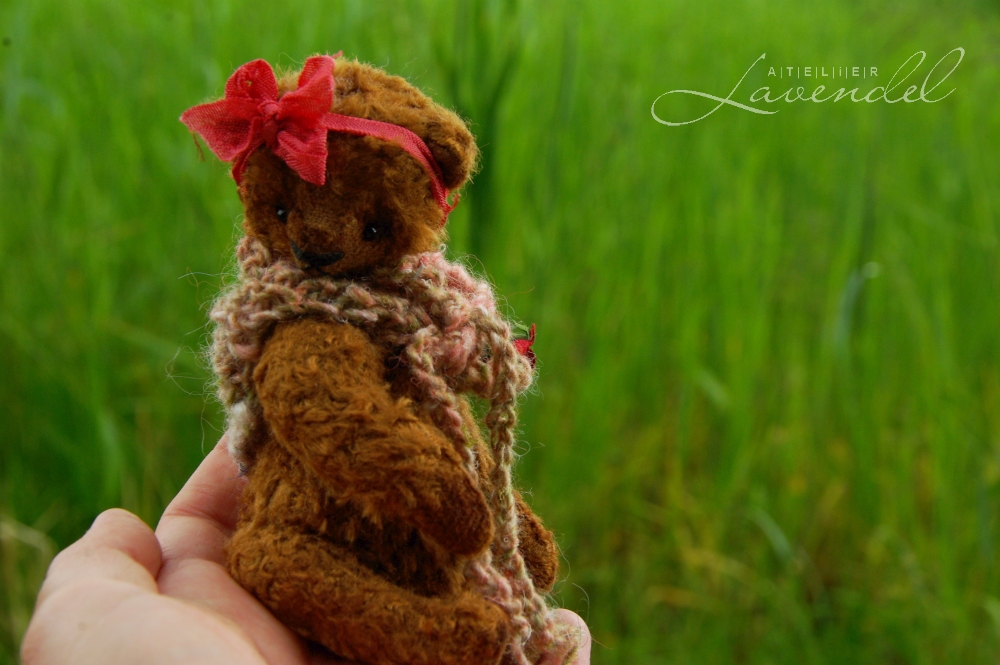 Lola is an OOAK doll, standing 18 inches (46cm) , handmade by Atelier Lavendel with lots of  love and attention to details. Rose is her little bear. Lola wears Liberty of London tunic and dress, decorated  with vintage German cotton lace, pants and undies beneath,  a cowl crochet with finest lace weight mohair with some sparkles, light as a feather and wonderful soft. Her shoes are crochet with plant dyed wool and decorated with  original vintage German traditional buttons.
Lola´s special heirloom is her genuine Red Coral bracelet. Coral is sad to be protective and lucky when worn as jewellery. The antiques believed, the use of Coral can increase wisdom, peace and harmony. Tiny 2,5mm genuine Coral beads are strung here on a coral red  silk cord with the ends left decoratively to fray.  This Coral bracelet is to close securely and comfortably  with a  magnetic silver metal closure. It 7 inches long, so that it would make a sweet bracelet to a girl or young woman.
Lola has brown eyes, which are carefully hand embroidered. Her hair  is made with hand dyed and hand sewn weft, crocheted into a cap, it can be  restyled and gently combed. This doll has a neck, ears, a belly button and a sweet bum.   Her head is soft sculptured of carded clean organic sheep wool. Through the inner armature in her neck the head is slightly movable, gentle but most expressive gestures and expressions are possible. The body is firmly stuffed with 100% organic pure wool; the "skin" is of high-quality 100% cotton interlock from traditional Swiss manufacture. All seams are double-sewn for more durability.
Rose is Lola´s little bear. Standing approximately 5 inches (14cm), she is an OOAK vintage style weighted artist bear, lovingly handmade by Atelier Lavendel, using my designs and high-quality all natural materials. This bear is made with high qual­ity hand painted viscose, which gives her a lovely well much loved vintage appearance. Her original glass eyes are handmade in the Lauscha glass manufacture, Germany. I hand embroidered her nose with cotton embroidery floss. I used organic clean sheep wool to stuff the body and the limbs  and added to the belly some steel shot, which is safely placed within a linen bag, for more lovely weight. This bear is hand painted using non-toxic pastel colours. Her fully jointed arms, legs and head are movable and pose able. Her cowl with a vintage rose and tiny bell on its top is made with wool/silk and  can be put off.
I intended this doll and this bear as a little treasure to display or as a special heirloom toy to an older child for gentle play.
Lola and Rose are now avail­able here.
For the details, please, see the actual listing. Thank you.
♥♥♥