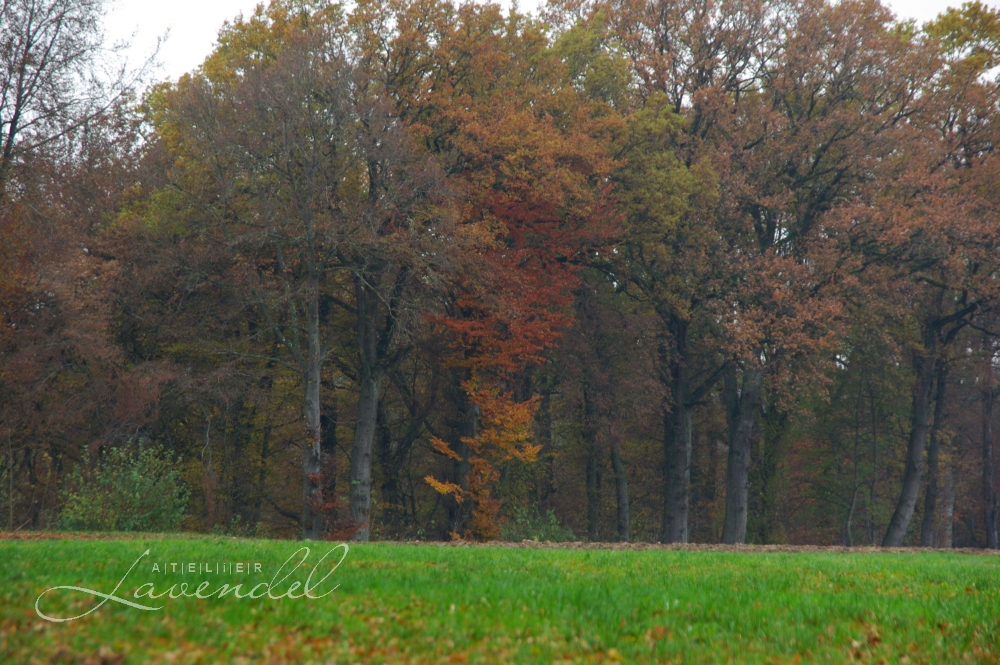 Last days of Autumn… Last lights of Autumn… Mists and falling leafs… And here she comes: Lottie…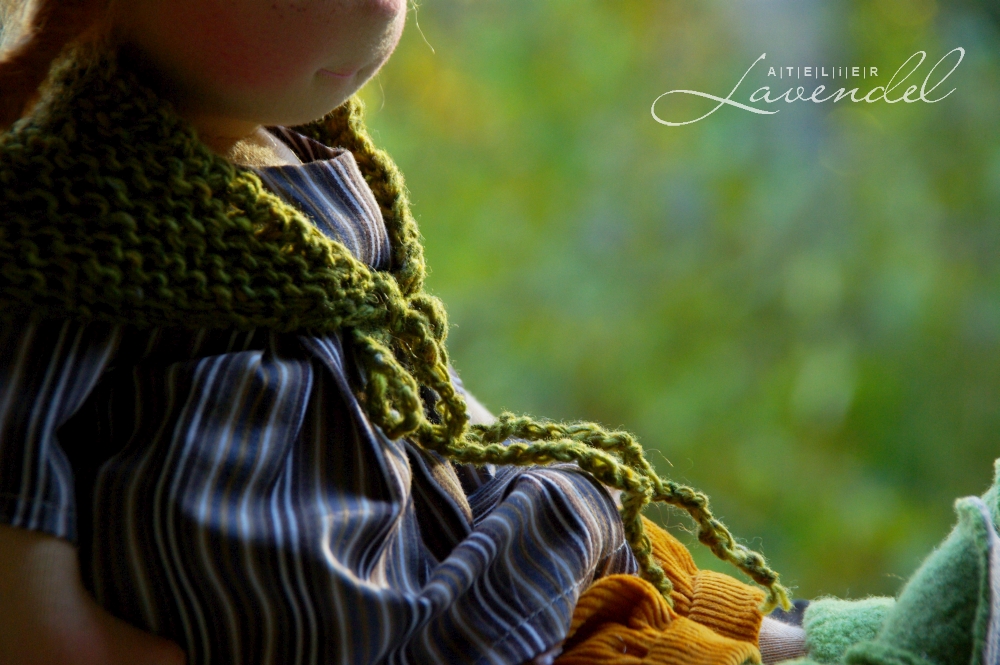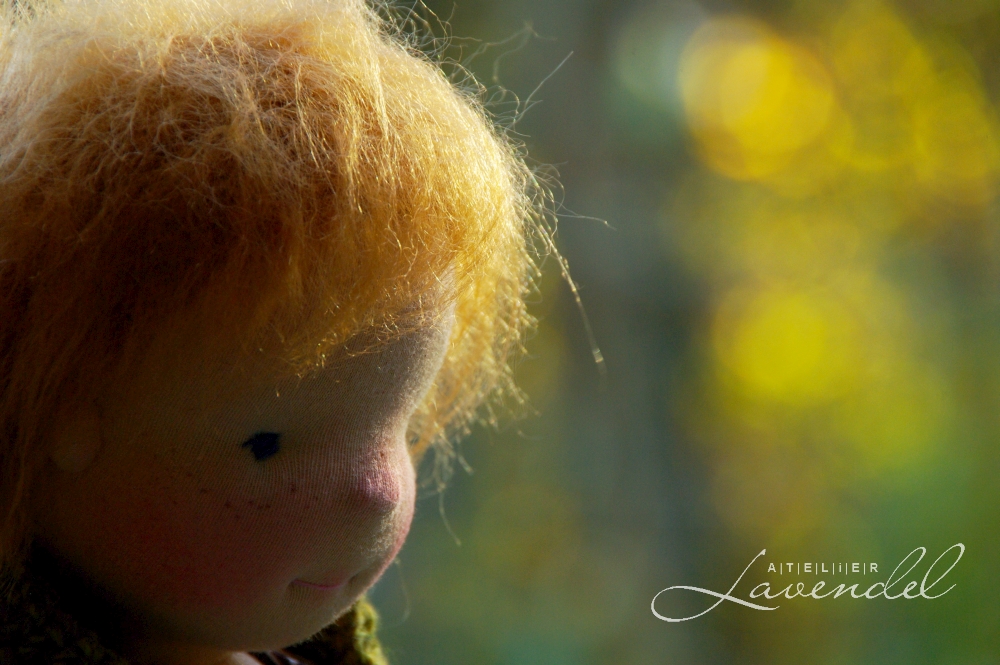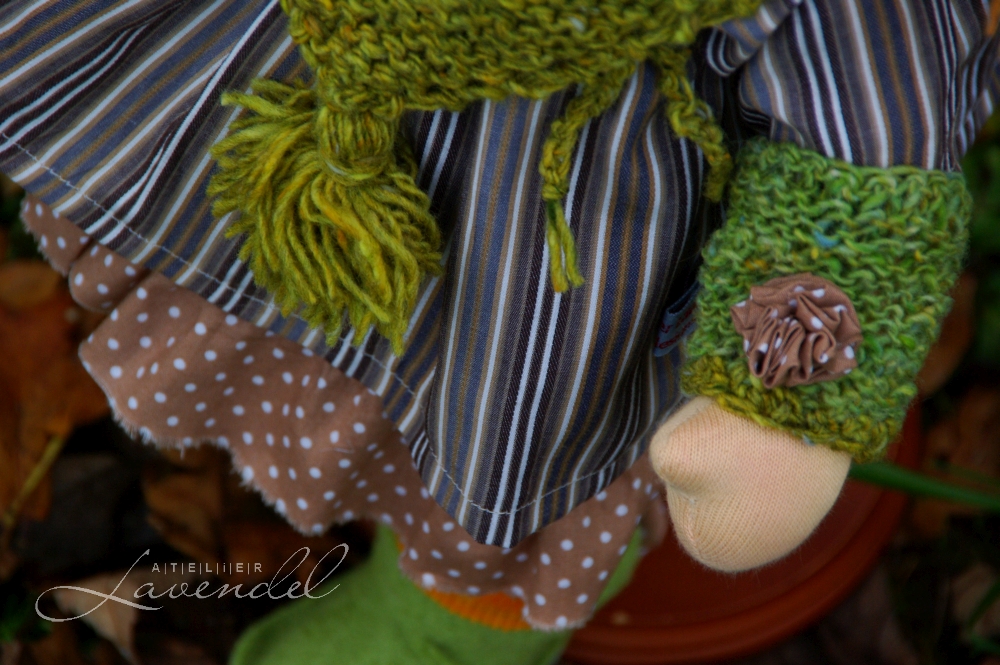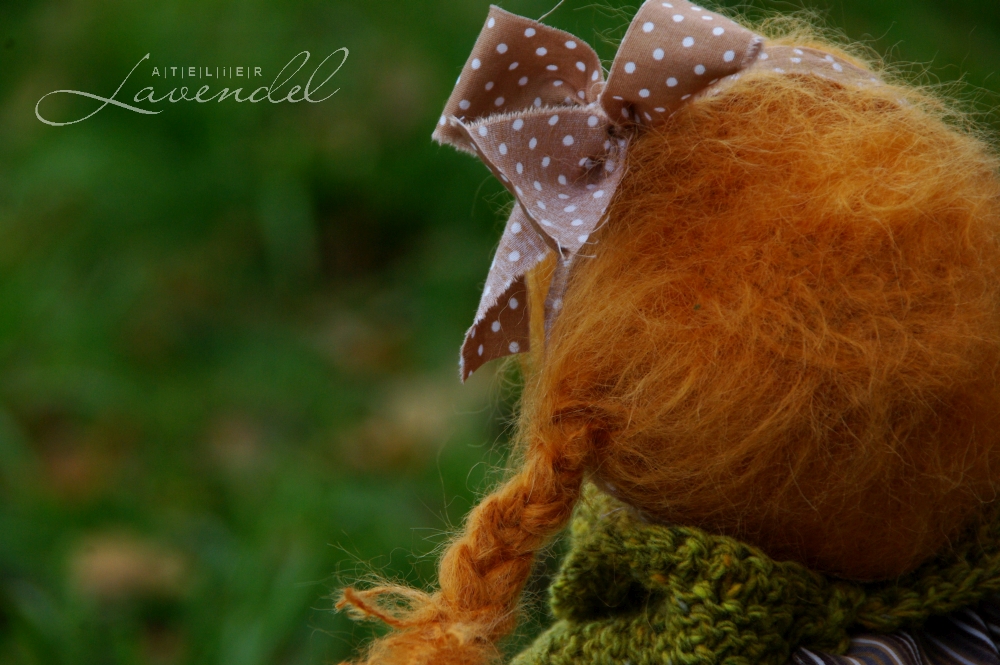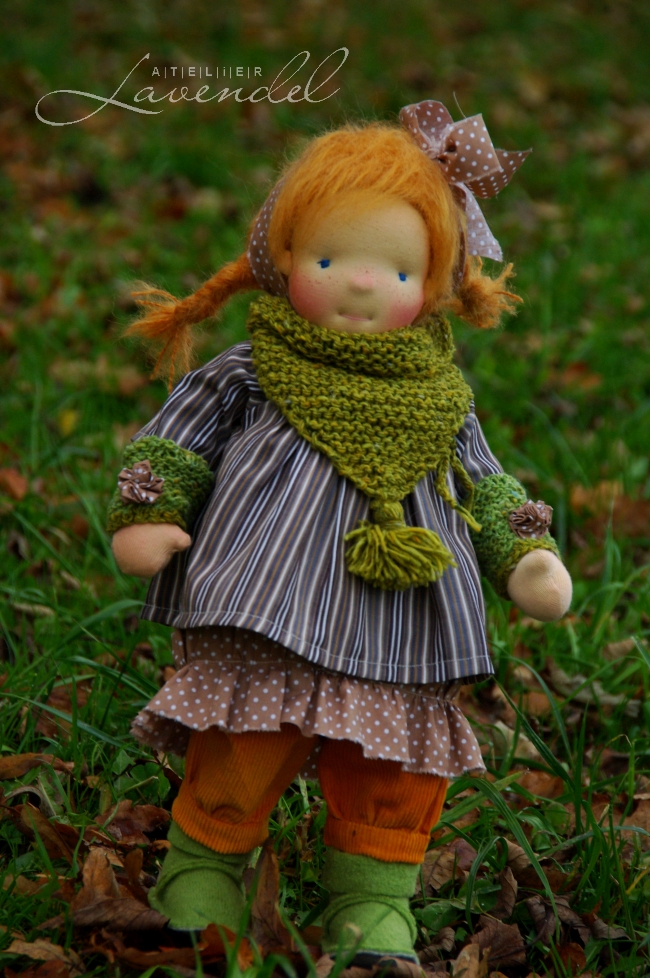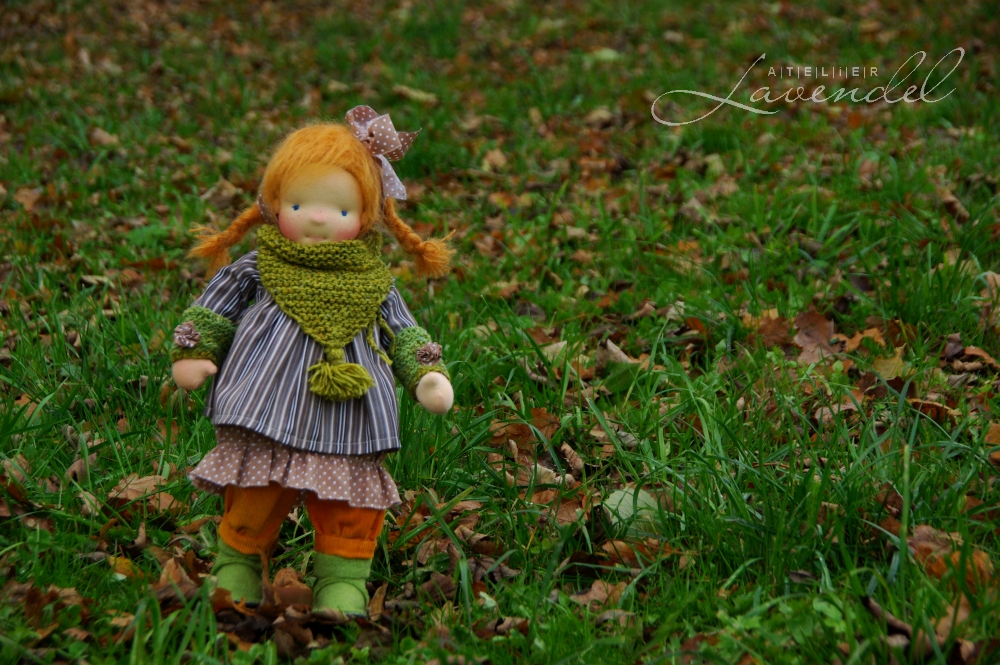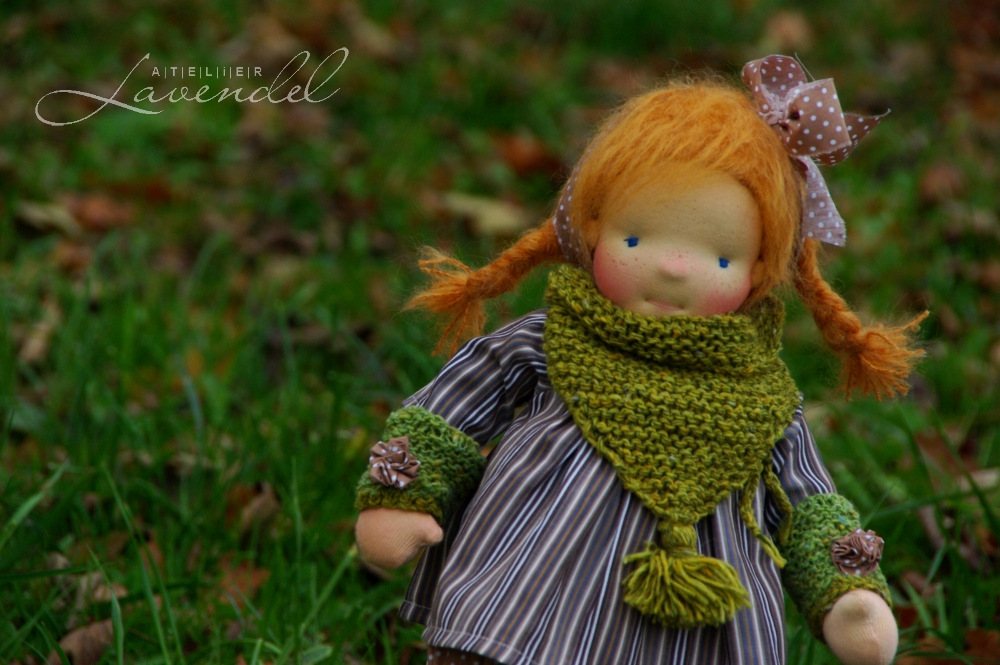 I want you to meet Lottie the Gnome Girl. Lottie is an OOAK doll, standing 16inches (41cm). She is wearing a stripped  cotton dress and an underskirt of organic cotton fabric. She has knickerbockers  of organic cotton baby cord and undies beneath.  Her  boots are made with high quality wool felt, they are decorated with applique  on the back. Her cowl with pompom and the matching hand warmers are knitted of a original Irish Donegal tweed  with a wonderful and rich touch.
Lottie has blue eyes, which are carefully hand embroidered with a cotton embroidery thread.
Her hair are made with wonderful DollyMo mohair, crocheted into a cap. Her braids are securely fastened on both sides of her head pony-tails style, they can be  restyled and gently combed.  Her head is soft sculptured of carded clean organic sheep wool. Through the inner textile armature in her neck the head is slightly movable, gentle but most expressive gestures and expressions are possible. This doll has articulated knees and elbows, a neck, ears, a belly button and a sweet bum. She can sit nicely. The body is firmly stuffed with 100% organic pure wool; the "skin" is of high-quality 100% cotton interlock from traditional Swiss manufacture.  All seams are double-sewn for more durability. All her  clothes are removable and washable.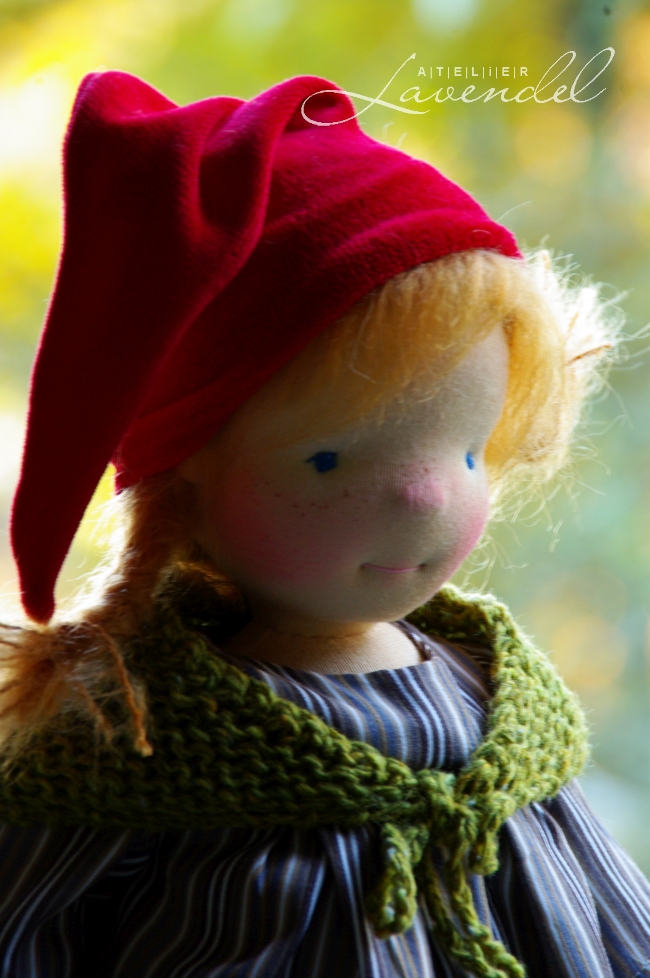 Lottie is now avail­able here .
♥♥♥