Celebrating the Autumn…  Meet Lisbeth and Wimmy !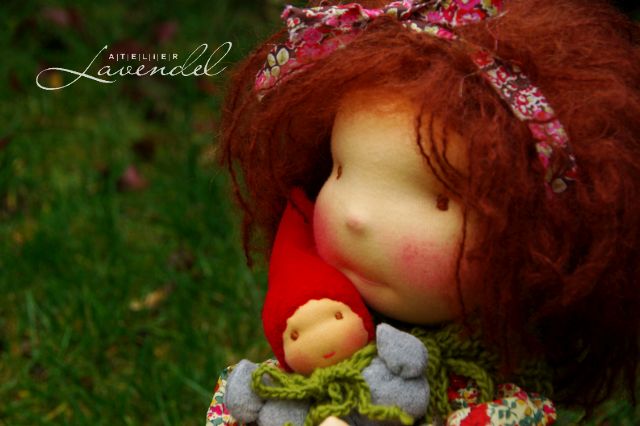 Lisbeth is  a 18in (45cm) one-of-a-kind  natural fibres cloth  doll by Atelier Lavendel.
Lisbeth is an October girl. Her favourite colours are these of the gorgeous  Fall: warm bordeaux and faded green,  golden yellow and quiet grey with red sparkles.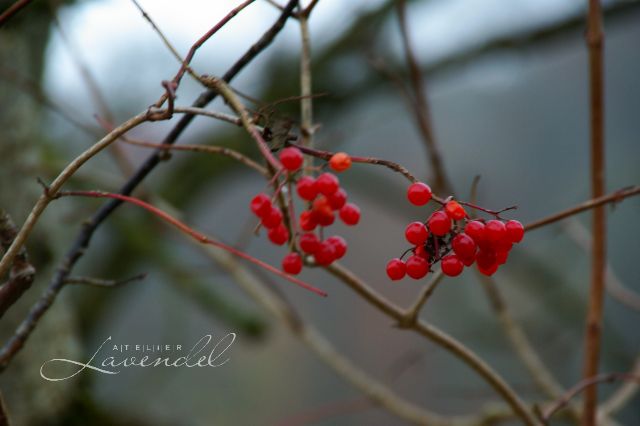 Little Wimmy the baby dwarf is her true friend.  Wimmy loves to be carried around in Lisbeth´s shoulder bag. Both dolls are lovingly handmade by me using organic high quality materials only.  Enjoy lots of tiny sweet details to be discovered here and there!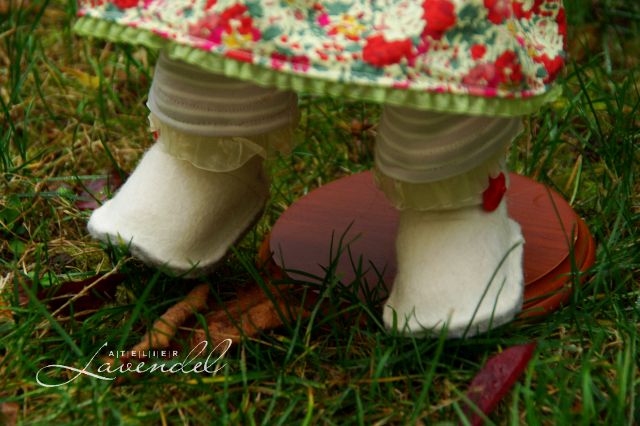 Lisbeth is wearing a wide dress of gorgeous Liberty of London cotton fabric with cotton lace and organza edge and white undies of cotton jersey beneath (the last is not pictured). Her trousers are made with organic cotton jersey and are organza edged too. Her booties with vintage inspired red thread buttons are of pure high quality wool felt in white and grey.  Her necklace is made with a cotton cord and a genuine turquoise roundel. Her cowl with a tassel is made with sheep wool.  Wimmy is wearing a matching green cowl too. It can be removed.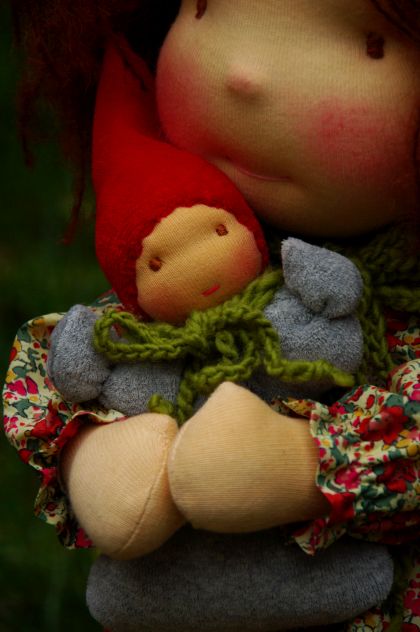 Wimmy´s hat and clothing are made with cotton velour and can not be put off.
He loves to sleep in his cozy bag. I crocheted it for him with finest plant dyed mohair.
All Lisbeth´s clothes are removable and washable
Lisbet and Wimmy are now available here and here.