These are Dora and Dettlef.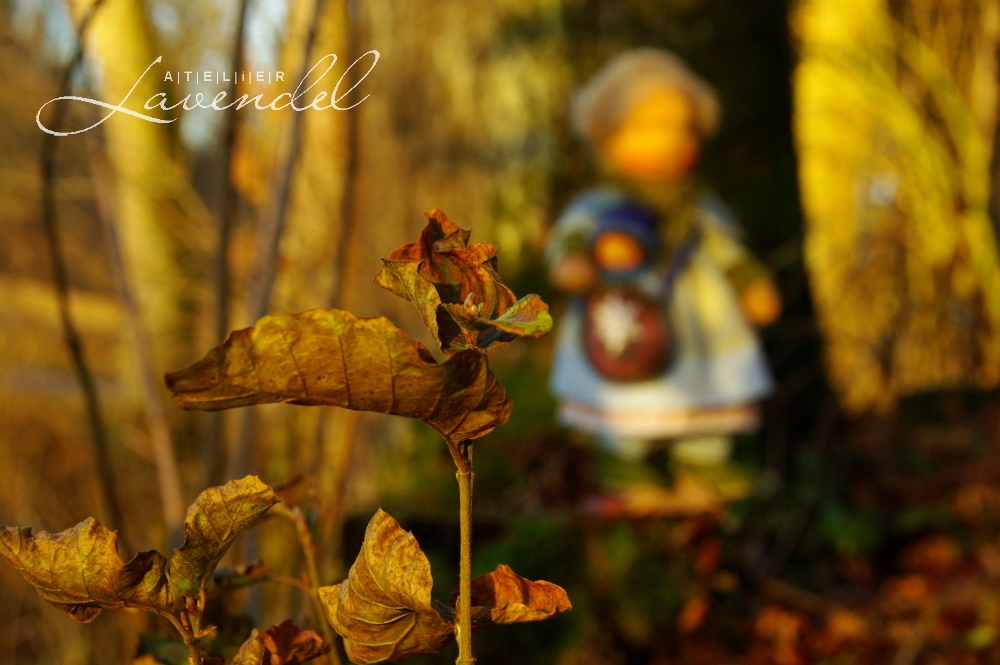 Both of them came here lately, one sunlit early December morning. Just some days before Christmas. Some days before Christmas  trees are going to enchant everything around with candle lights and sparkles.
Two little travellers on their way home…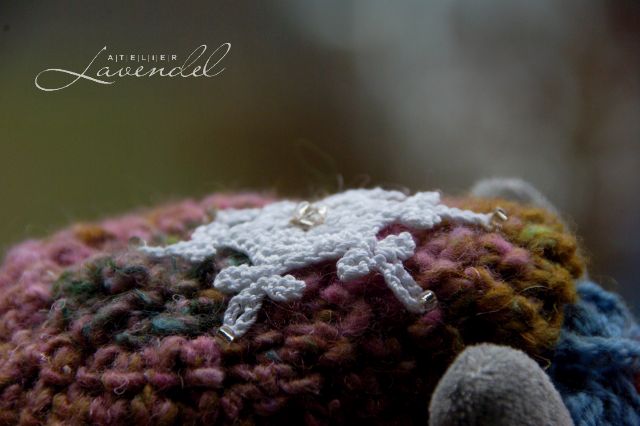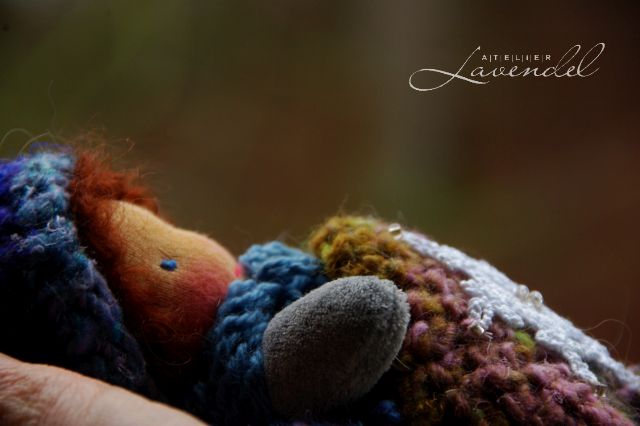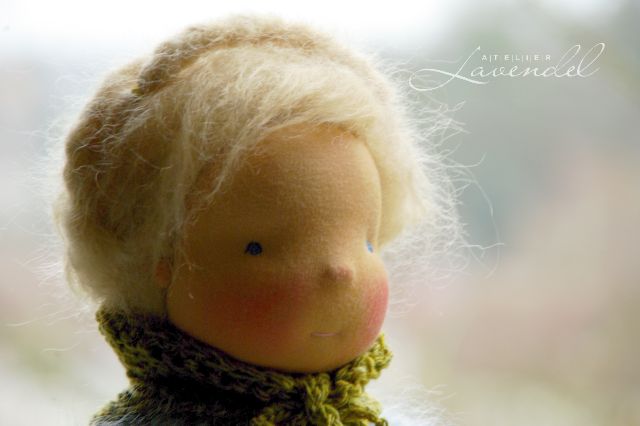 Dora and Dettlef are OOAK natural fibres cloth dolls  handmade by Atelier Lavendel with lots of  love and of care. Dora stands 17 inches, Dettlef is her tiny baby brother, 5inches tall.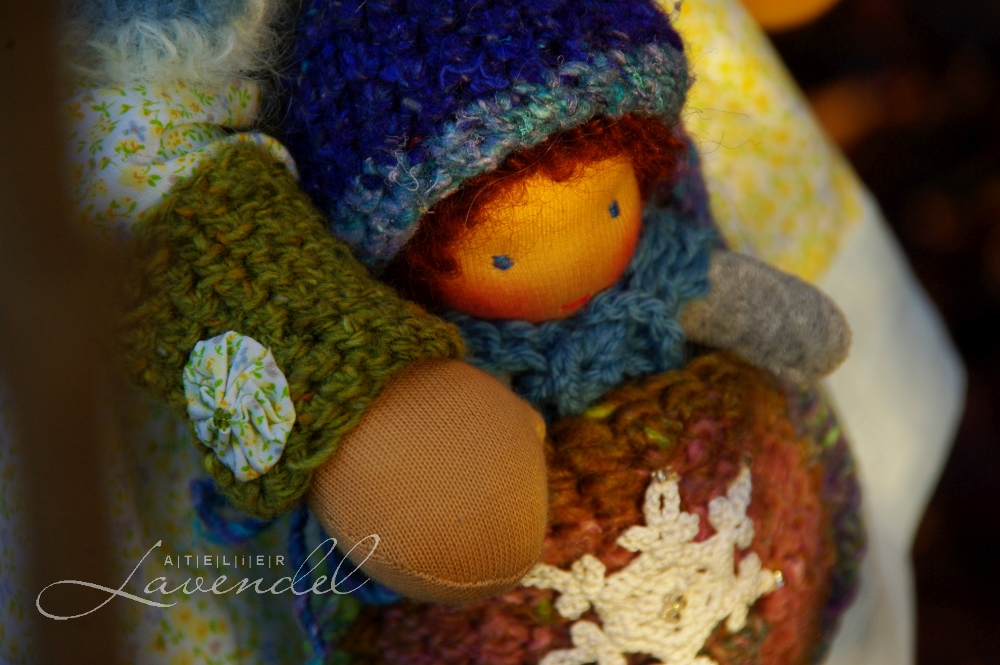 Dora is wearing a dress of gorgeous colourful organic cotton fabric, which is trimmed with organic linen fabric and decorated with cotton lace and an underskirt beneath, decorated with cotton lace. She has striped pants of organic cotton jersey and undies. Her  boots amade with pure wool felt. Her knitted scarf of periwinkle blue plant dyed mohair is holding her neck warm on cold days. Her cowl with a tassel and her hand warmers are knitted of gorgeous Donegal  tweed wool. Her bag  is crochet with an artist made hand spun wool/silk/mohair fibre and decorated with an applique of a crochet snowflake, featuring some snowy sparkles of chech seed beads. Tiny brother of Dora named  Dettlef, is enjoying to be carried around in her beautiful and cosy bag.  Dettlef is wearing a hat with a pompom on the top  and a thick woollen cowl.  His brown locks are mohair.  His clothing of organic cotton velvet can not be put off.
Dora and Dettlef are now avail­able here and here.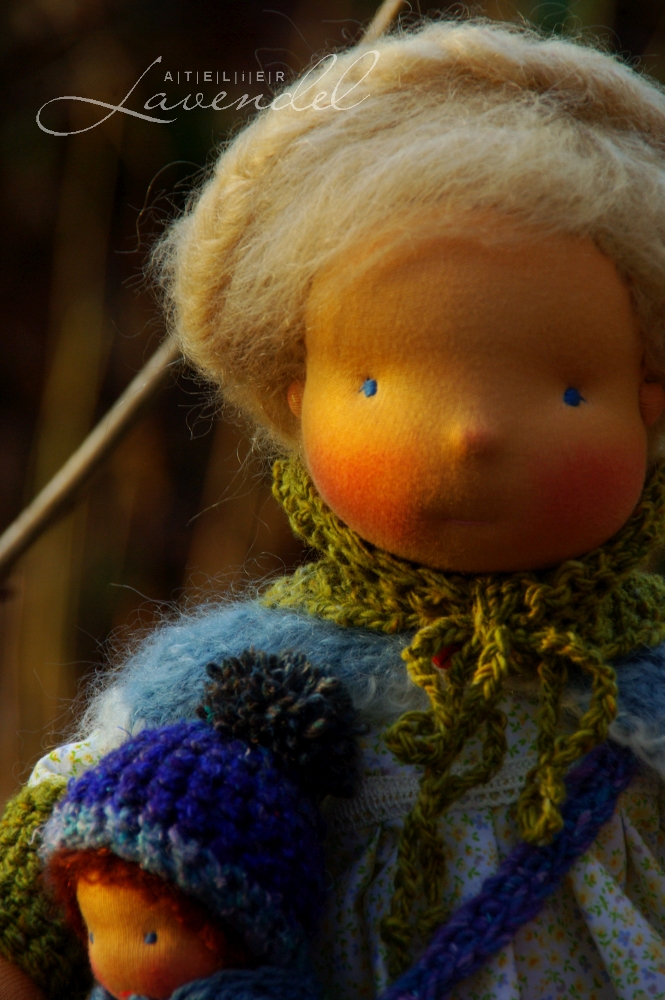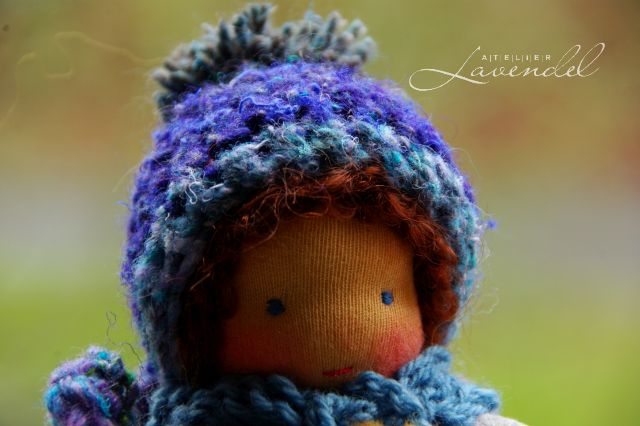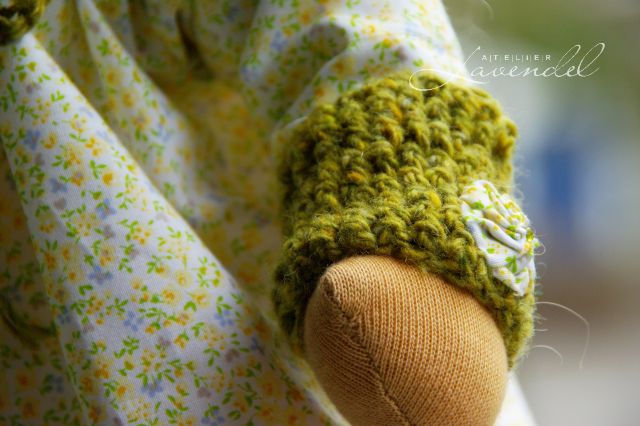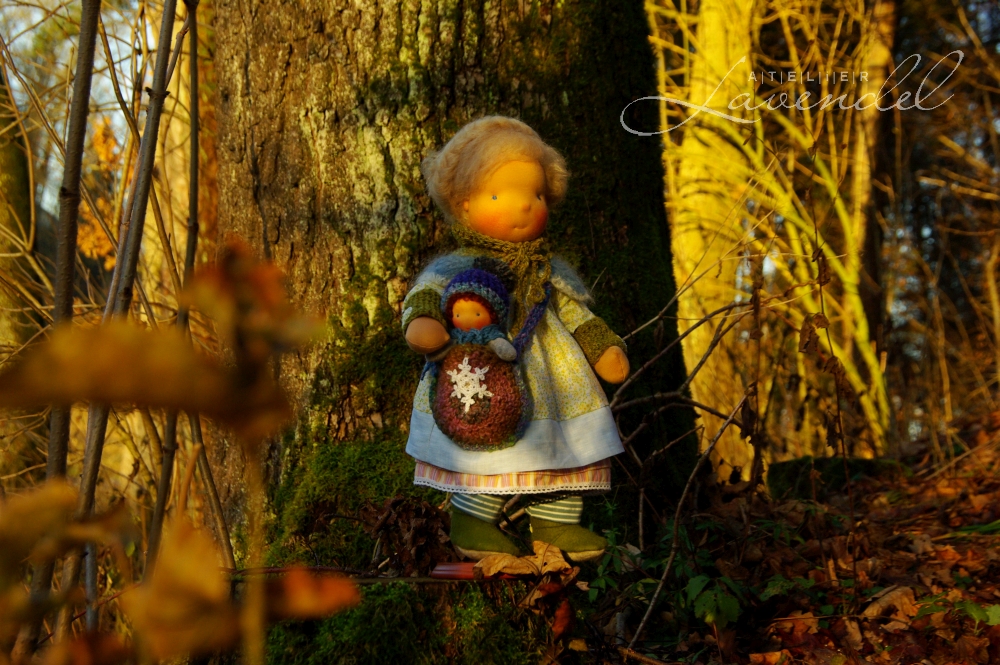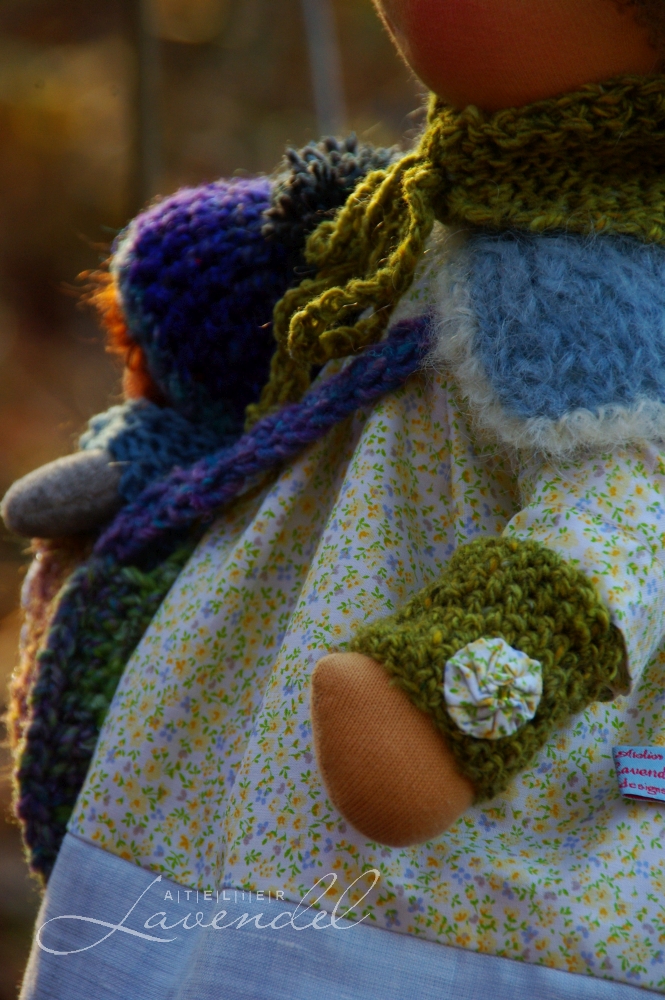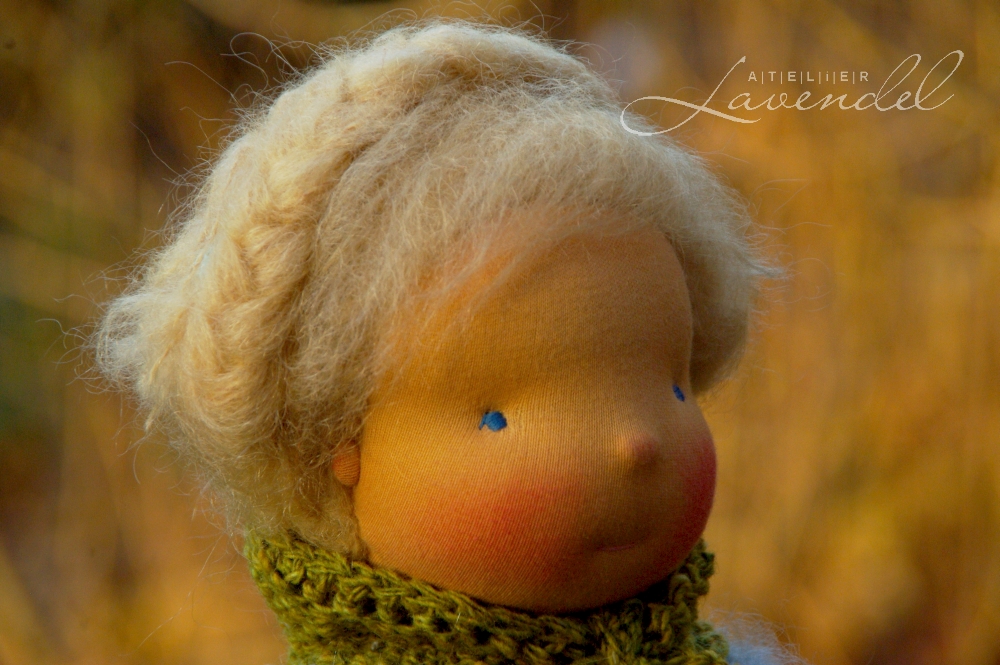 ♥♥♥