Like the meadows… green grass and a soft light creamy colour of the seeds growing within…
That is Meadow Lou. Inspired by the colours of the Spring here, she is a handmade cloth doll by Atelier Lavendel, standing 8 inches.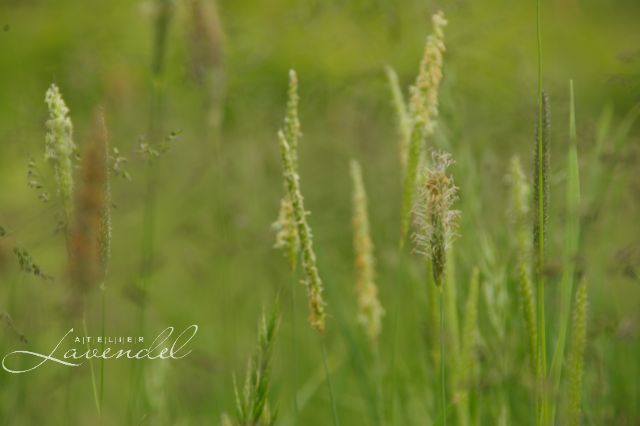 I have made her using high quality woven cotton doll making fabric, organic clean wool for stuffing, polka dotted cotton fabric for her clothes: her dress and her panties as well. I have chosen a light brown Dolly Mo mohair for her hair. Her pig-tails can be opened, her hair can be finger combed.  I hand embroidered her facial features wit cotton embroidery floss.  Her legs are button jointed and movable. She can sit free. Her clothing can not be put off.
The 14 inches long necklace she is wearing is of genuine 2,5mm aventurine gemstone rondells, gathered onto a silk string, to close securely with a magnetic  closure. It can be used as a double string wrapped bracelet or a short necklace and would make a nice gift for a girl, a teeny  or a women.  Meadow Lou is now available here.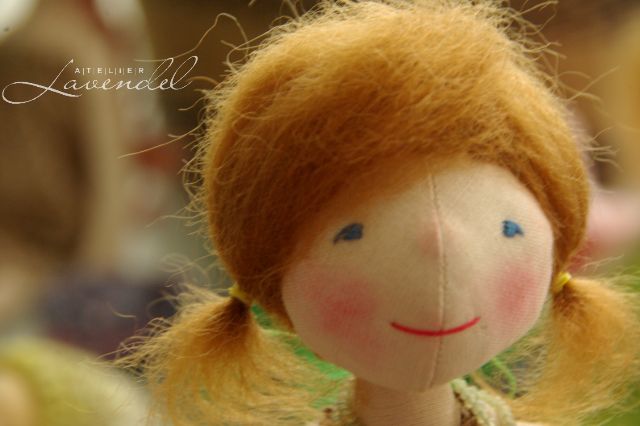 ♥♥♥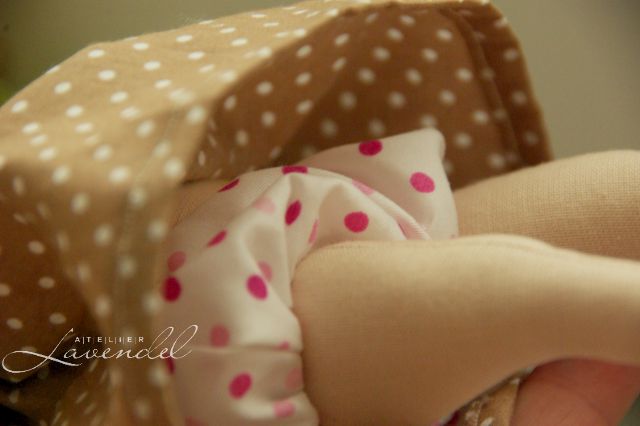 ♥♥♥