♥♥♥
What I love about this doll most… Softness all over, nourishing textures, cuddly feel,
handy size, gorgeous colours of an early dawn…
It is a wonderful experience to hold her in your hands…
Like being a child again…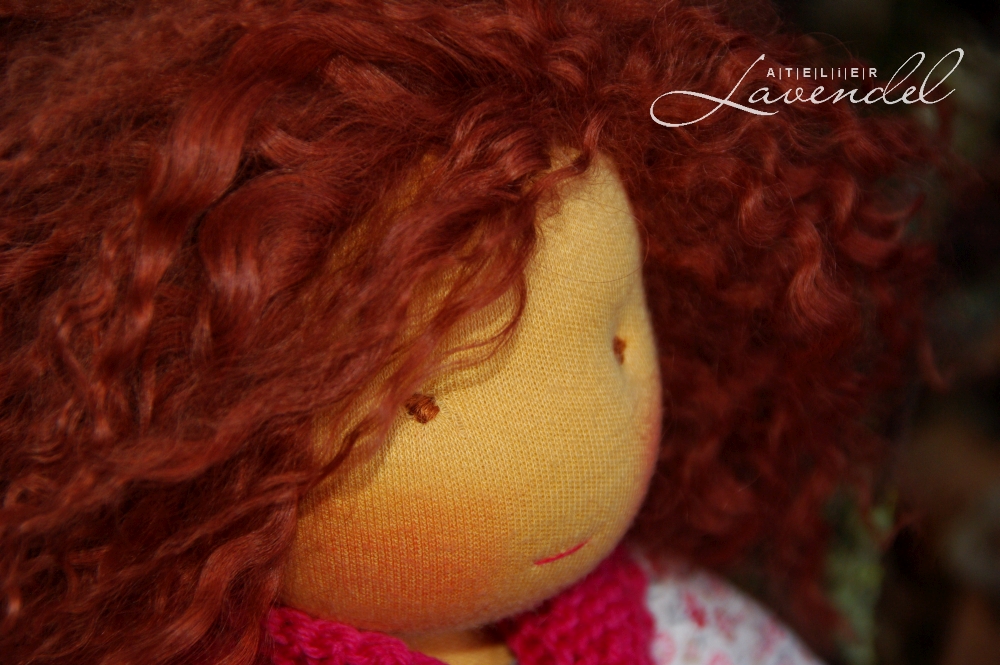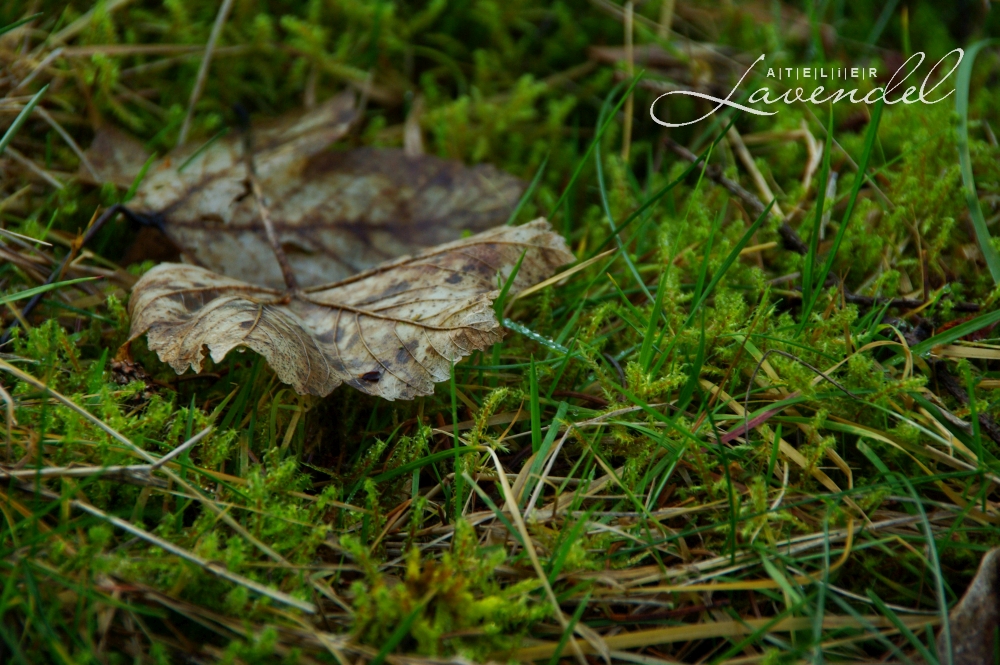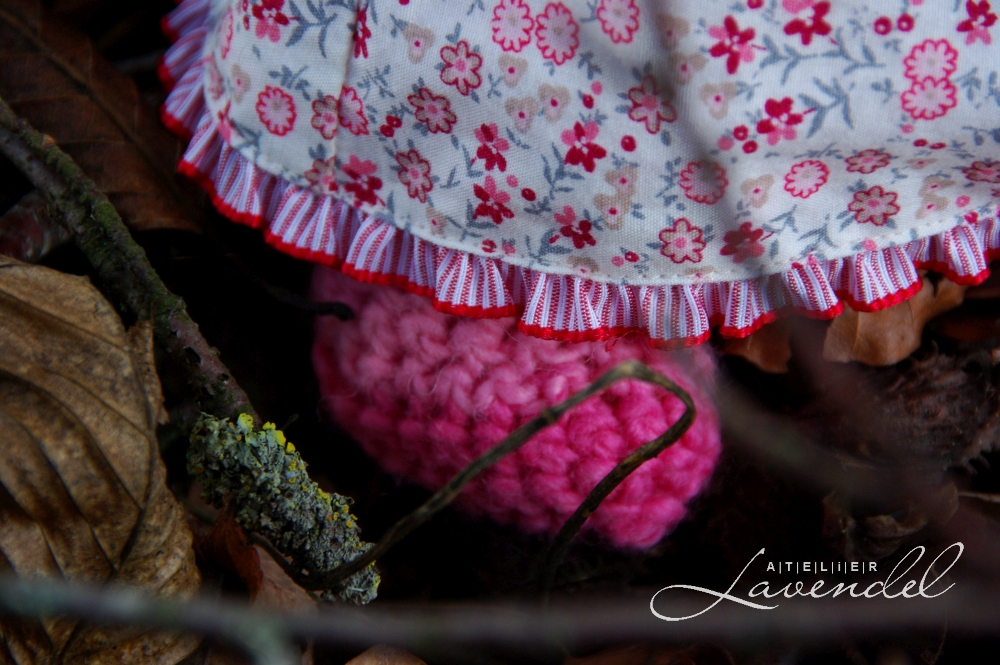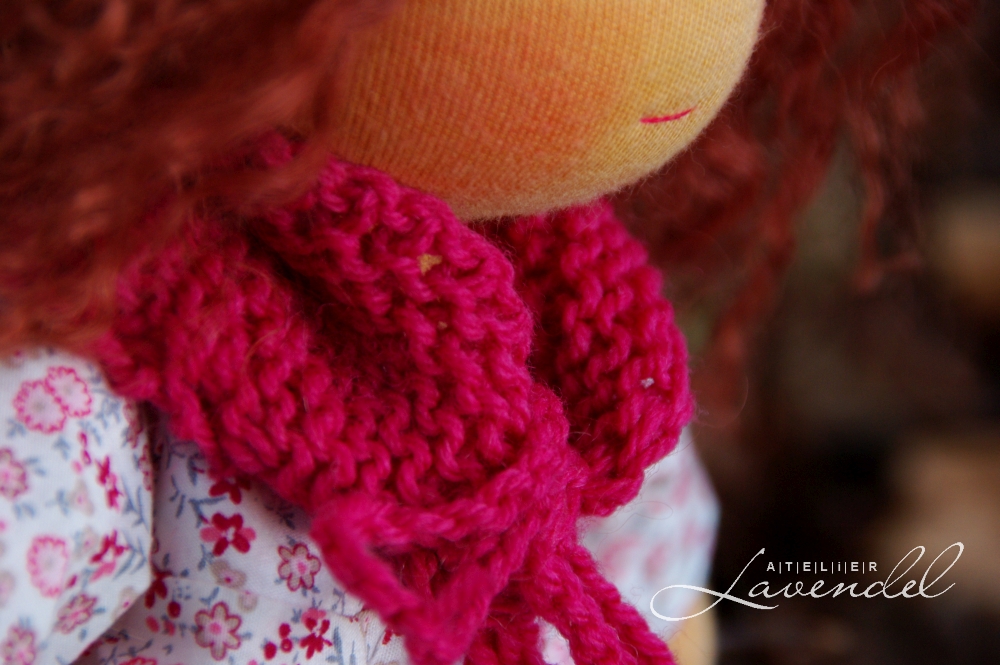 Fiona stands 10inch/26cm. This little Waldorf doll is handmade by me with Organic natural high quality materials materials and lots love and care. Her head is sculptured of carded clean wool in the traditional Waldorf style. The body is stuffed with organic wool, the "skin" is of high-quality cotton interlock from traditional Swiss manufacture. The body is a rag-doll type with straight limbs that bend at the bottom and shoulder. This dolly is soft and has free movable arms and legs.This doll has  brown eyes, which are carefully hand embroidered. Her fluffy hair is Tibetan lamb , it can be finger-combed or gently brushed.
Fiona is wearing a flowered dress of organic cotton  fabric with velcro fasteners and panties of organic cotton jersey beneath. Her shoes are crocheted of plant dueyd wool.
Her cowl is made  with plant dyed wool in a wonderful raspberry colour.
All the clothes are removable and washable and have no button fastenings.
Fiona is  now avail­able here and here.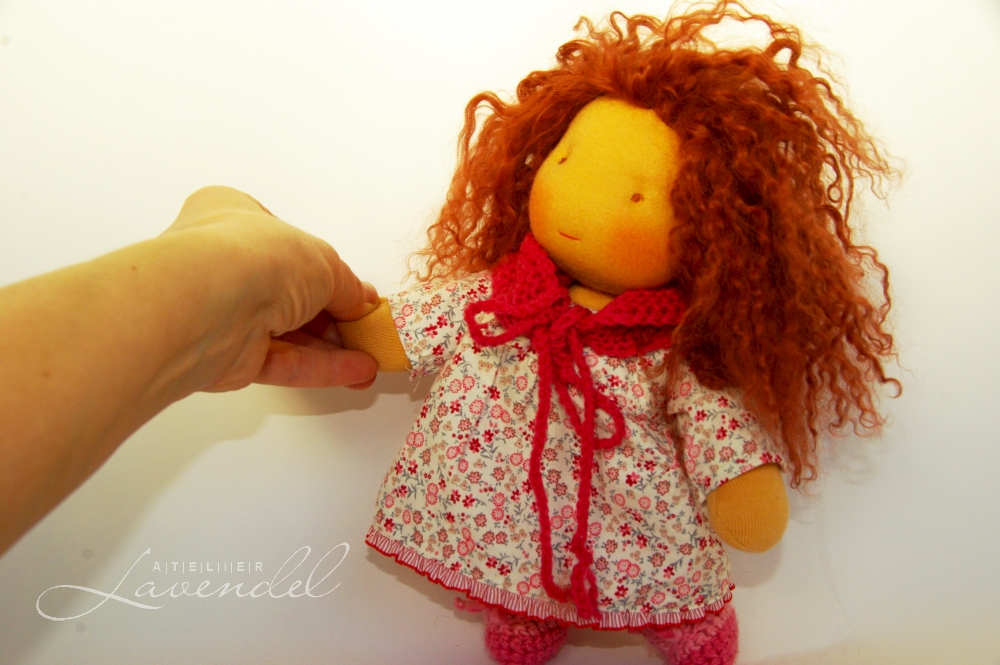 ♥♥♥