I want you to meet Lina! With all the vibrant colours of sparkling blue, light pink and glowing red she is celebrating the last gentle sunny days before comes autumn  to show all its powers in this parts . Howewer, we do not want to miss  polka dots,
cotton lace and gorgeous plant dyed wool, don't we?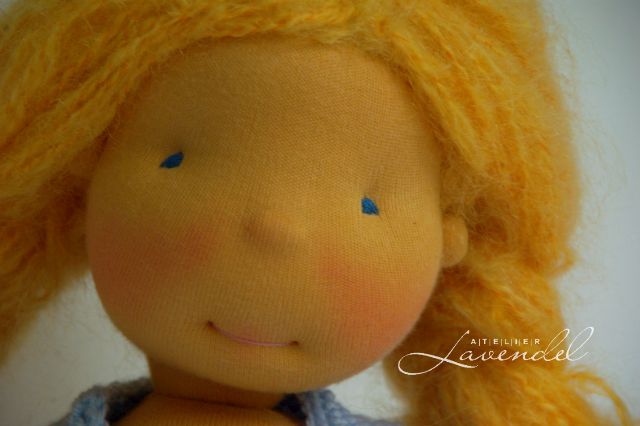 Lina is a 18in (45cm) OOAK cloth doll by Atelier Lavendel.
She is lovingly handmade by me using organic high quality materials only.
Enjoy lots of tiny sweet details to be discovered here and there!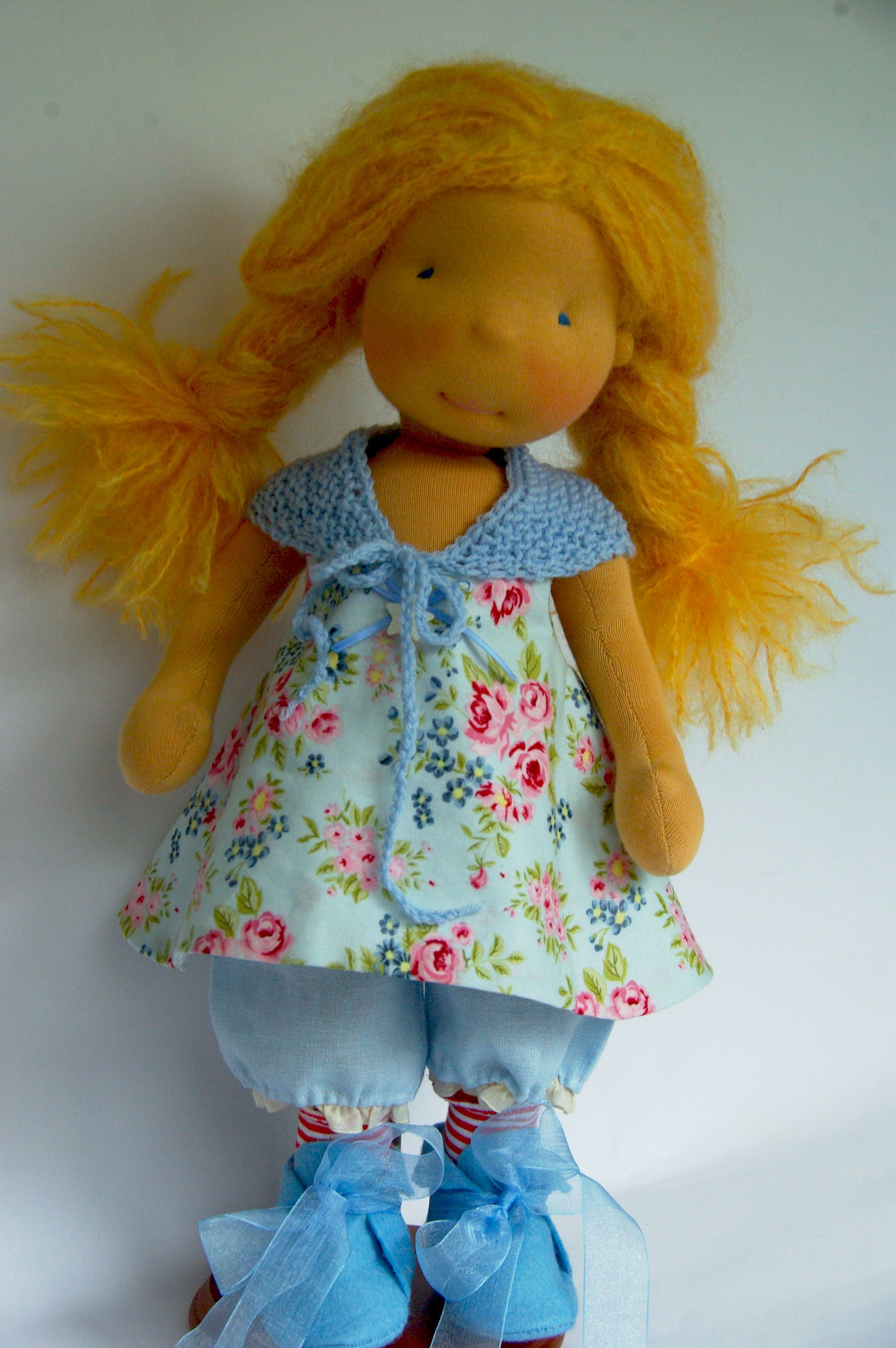 Lina is wearing a pink polka dotted cotton dress, decorated with cotton lace, white cotton jersey panties beneath (the last is not pictured). Her trousers are made with light blue linen fabric. My favorite is her sweet reversible tunic: made with nostalgic flowered cotton and decorated with a sea shell star, on the one side. On the other side it is made with cotton fabric, designed by great artist Tahsa Noel, with tiny mushrooms on it. The tunic is to close with a pair of sea shell buttons in the shape of daisy flowers.  Lindy's baby-blue shoes are of pure high quality wool felt. Her knitted cowl is of merino wool. The royal blue silk flower in her hair is a safety hairclip. It can be put off. Dolls outfit is completed with a pink crocheted hair band, made with plant dyed wool. her necklace is made with a cotton cord and a genuine turquoise roundel.
All her clothes are removable and washable.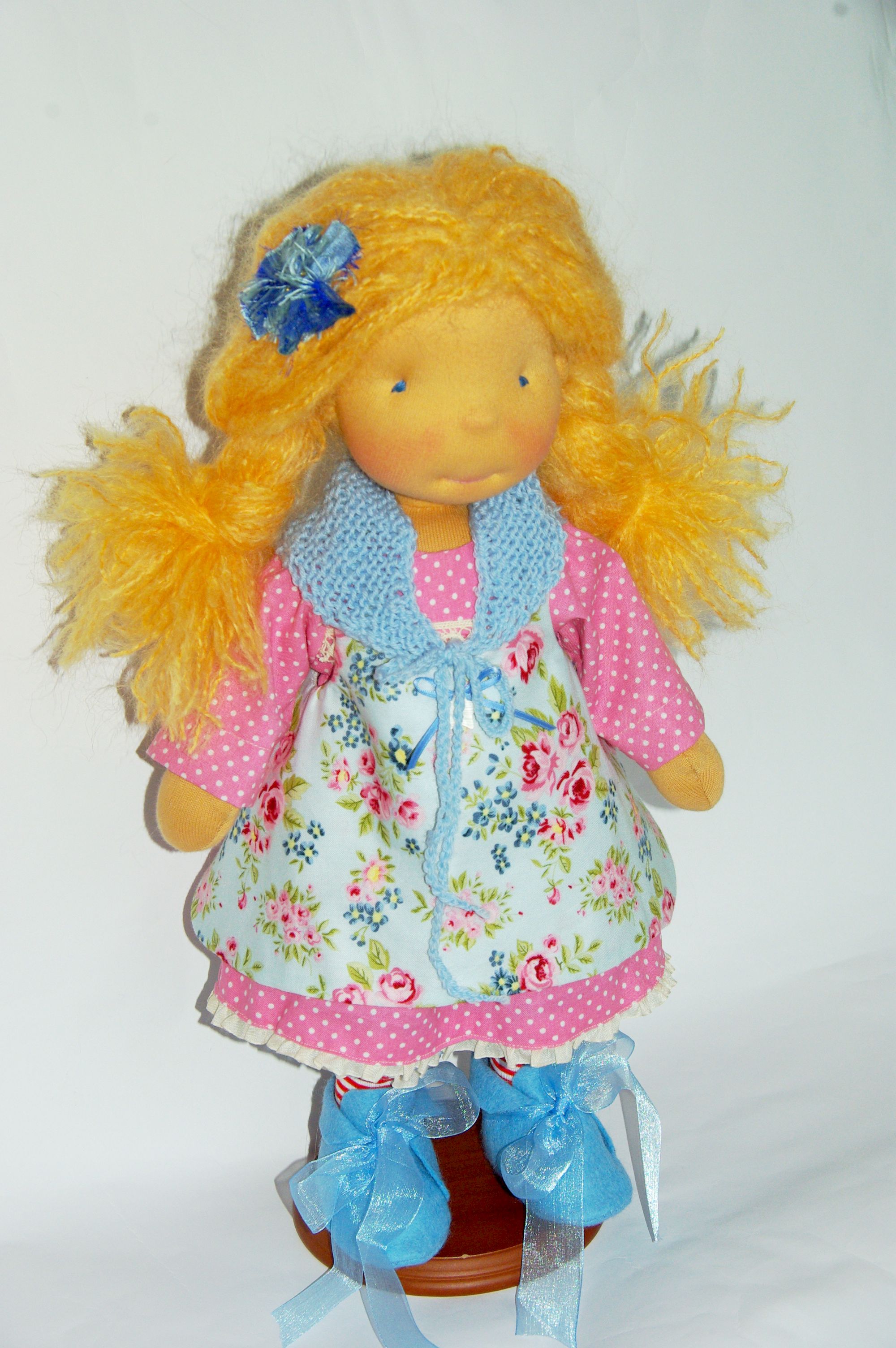 This doll has blue eyes, which are carefully hand embroidered.
Her long bushy hair is mohair, any hair styles are possible. This doll has ears and neck, sculptured knees and elbows, a belly button and a sweet bum.
Her head is sculptured of carded new wool in the traditional Waldorf style
of European doll making.
The body is firmly stuffed with 100% organic pure wool; the "skin" is of high-quality 100% cotton interlock from traditional Swiss manufacture.
My dolls are sturdy and have free movable arms and legs.
They are made to be a companion and a true play mate within a free imaginative play.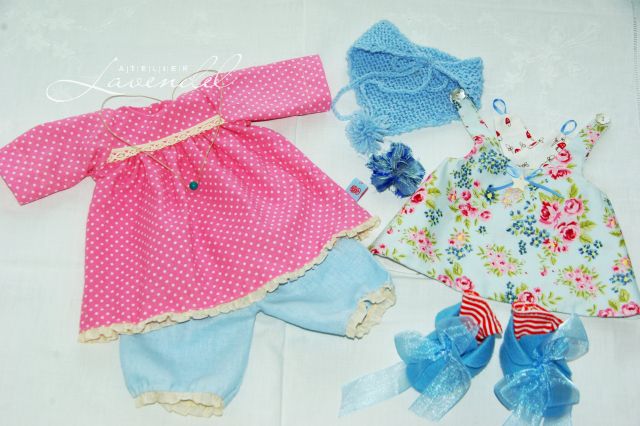 Lina is now available here.
♥♥♥