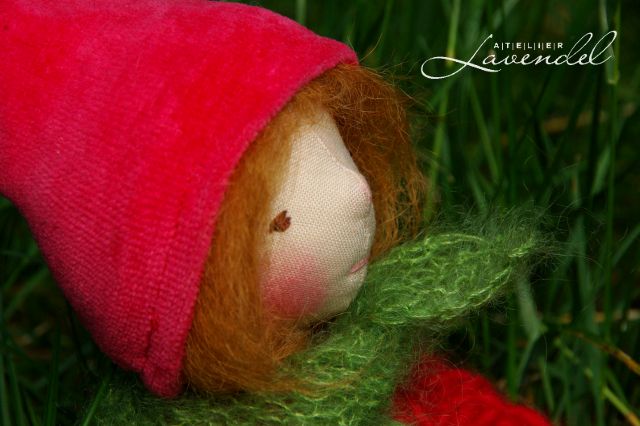 Meet Chrissy, a tiny woodland elf. She came visiting me one day…  So curious, always good mood and quite an explorer, she is. Just an unbelievable sweet person!…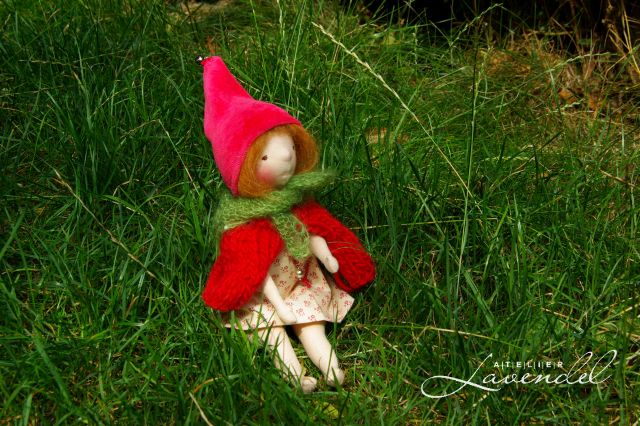 Chrissy is stand­ing 8 inches. This is an OOAK organic cloth doll, designed and handmade by Atelier Lavendel. This doll is made with high qual­ity doll mak­ing cot­ton fab­ric (Oeko Test 100), stuffed with organic clean sheep wool, her hair is Dolly Mo mohair, brush­able, cro­chet into a cap and sewn firmly onto her head. Her hair can be finger combed. I have carefully hand embroidered her facial features using cotton embroidery floss. She has a fair skin tone. I have sculptured her head using carded organic sheep wool. This doll has firmly stuffed legs and body. I used vintage buttons to joint her legs in order to enable her to sit free. Her arms are stitch jointed and are free movable as well.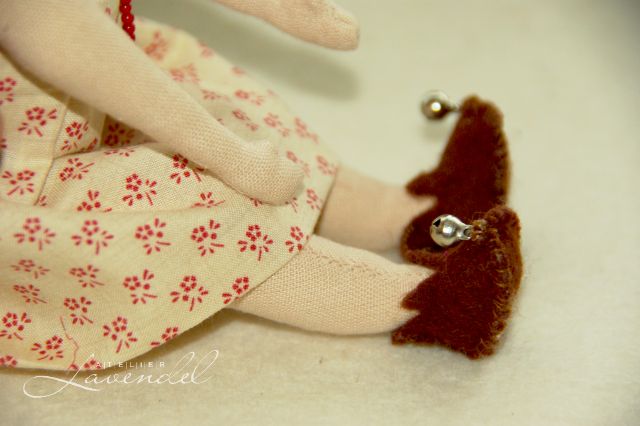 Chrissy is wearing a cotton dress with cotton lace edge, leggings of organic cotton jersey, her pointed hat with a tiny silver bell is of cotton velvet, her cawl is knitted oh mohair in a shiny shade of moss green, her cape is made with scarlet red merino wool. It can be fastened with two crochet bands. Her shoes are hand sewn of pure wool felt with two tiny silver bells twinkling and sparkling by every step. Her handbag with a tiny oh, so precious an mysterious gem stone on its bottom (a gift from her good friend, the dwarf) is crochet with sunny yellow merino wool. I do doubt, she would ever want to part with her dress. All the other clothes can be easily put off.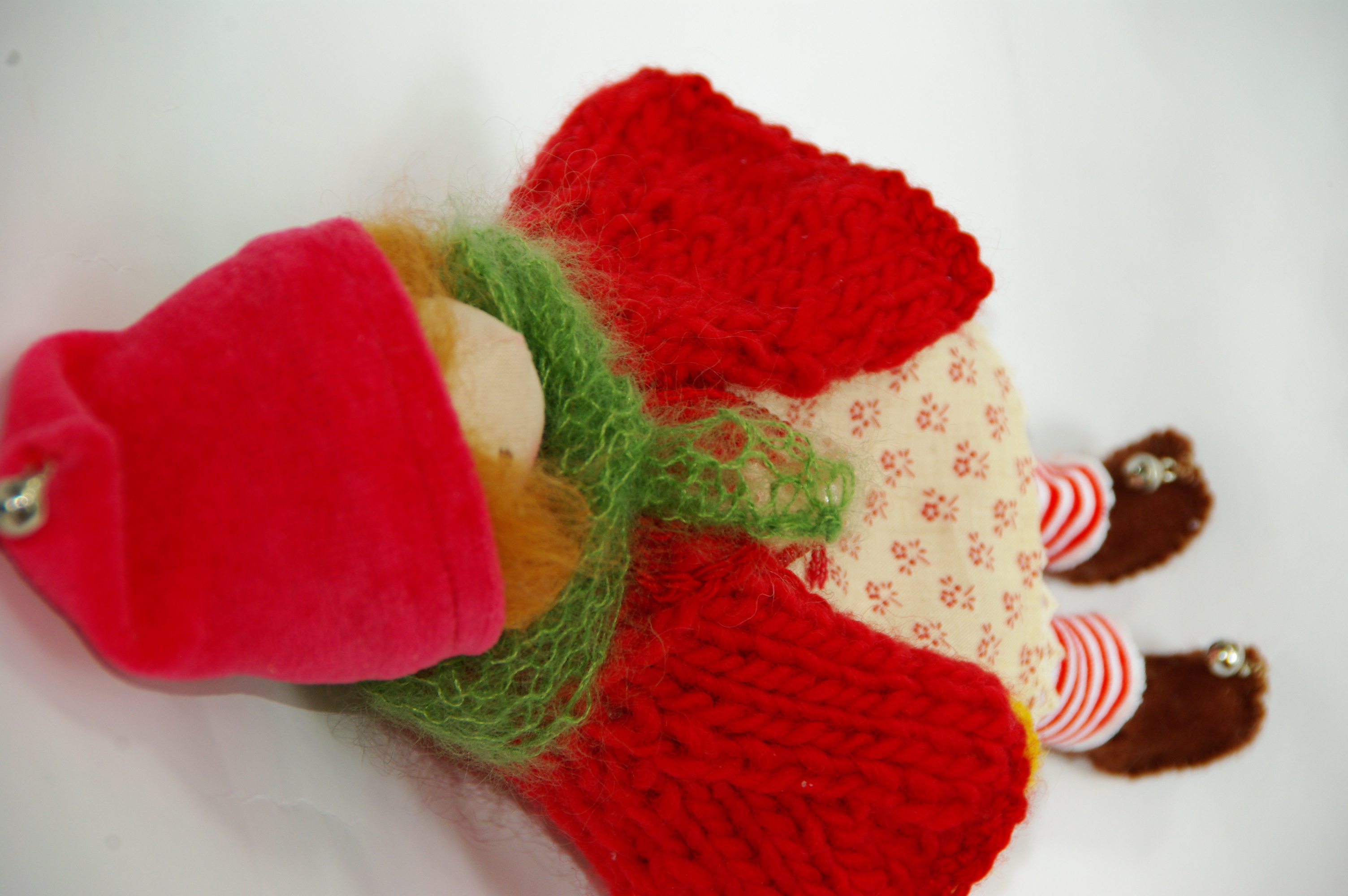 Her very special heirloom is the red coral necklace. Chrissy enjoys wearing it around her neck – for luck. Surely she would love to borrow it to her loving mom, who would be able to wear this gentle piece of handmade jewellery as a delicate and beautiful bracelet. Also for luck, of course! Coral is known for its property to ward off bad thoughts and to encourage the general well-being. Tiny 2,5mm genuine coral beads are strung here on a coral red silk cord with the ends left decoratively to fray. The coral necklace is to close securely and comfortably with a very decorative magnetic silver plated closure. This delicate bracelet is 7 inches long, so that it would make a sweet bracelet to a girl or a young woman.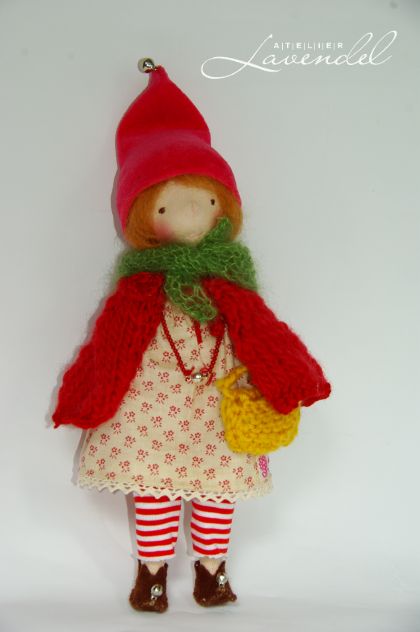 I intended this doll as a little treasure to display or as special heirloom toy a
to an older child for a gentle play.
Chrissy is now available here.
♥♥♥