I want you to meet Mary-Lou!
A little darling sitting here in the palm of my hand, just coming to life! Magical moments, they are..
I created  a new pattern for this little dolly, a very clear and easy to follow one,  for a very special purpose. She will not be for sale so far, instead, she will kindly keep me  company through my doll making classes during the European Doll Making Seminar. I´ll be happy to see all of you who would love to meet my Mary-Lou and take home a very own self-made sister or brother of her. Join us during the Waldorf doll making  classes on the April, the 31st to May the 1st in Holland. More information about it can be found here.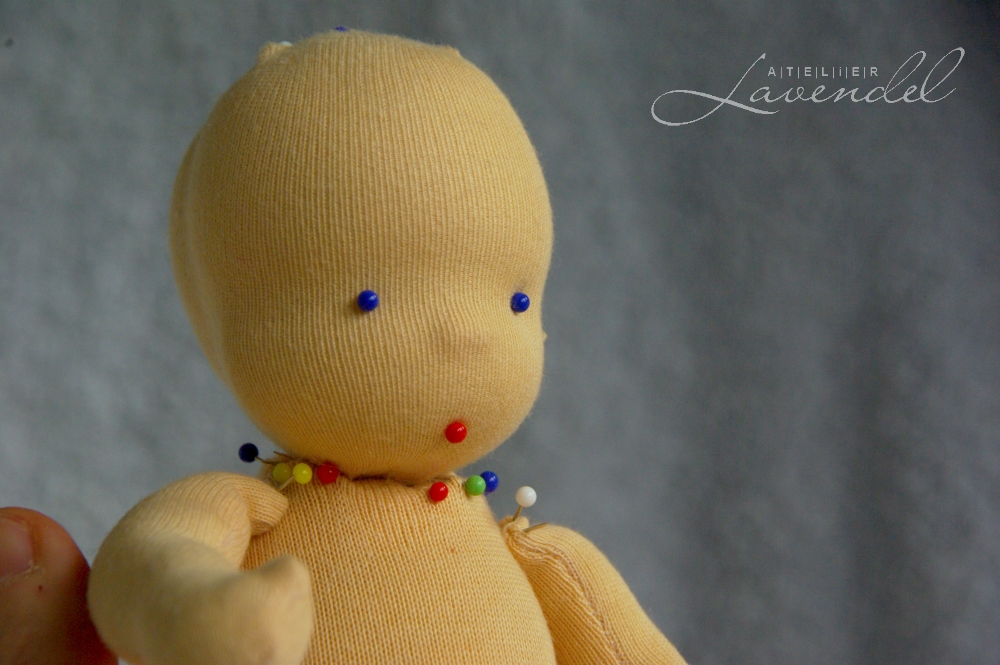 Mary-Lou is a Classic Waldorf Style doll by Atelier Lavendel, standing 20cm/9inches. I used soft doll making cotton jersey for her face and her limbs and  stuffed them medium-strong. For her body I chose the stronger doll making cotton interlock and stuffed it quite firmly to give her more substance. This sweetie has a little belly, while her arms and her legs are still free movable. Mary-Lou can sit nicely. She loves to laugh and to tell stories and to dream. I am already so much in love with her!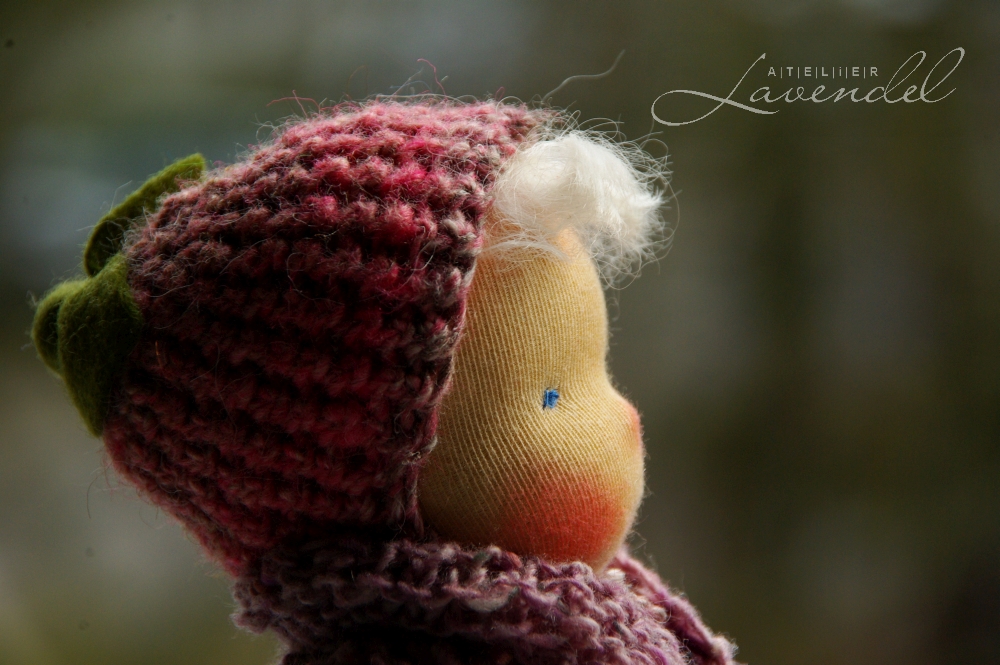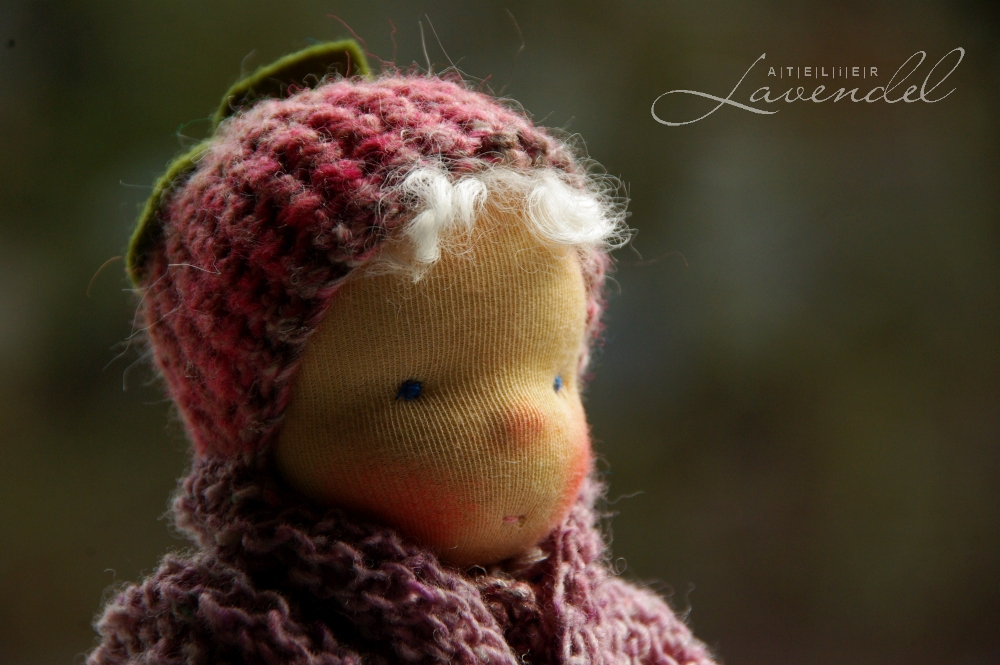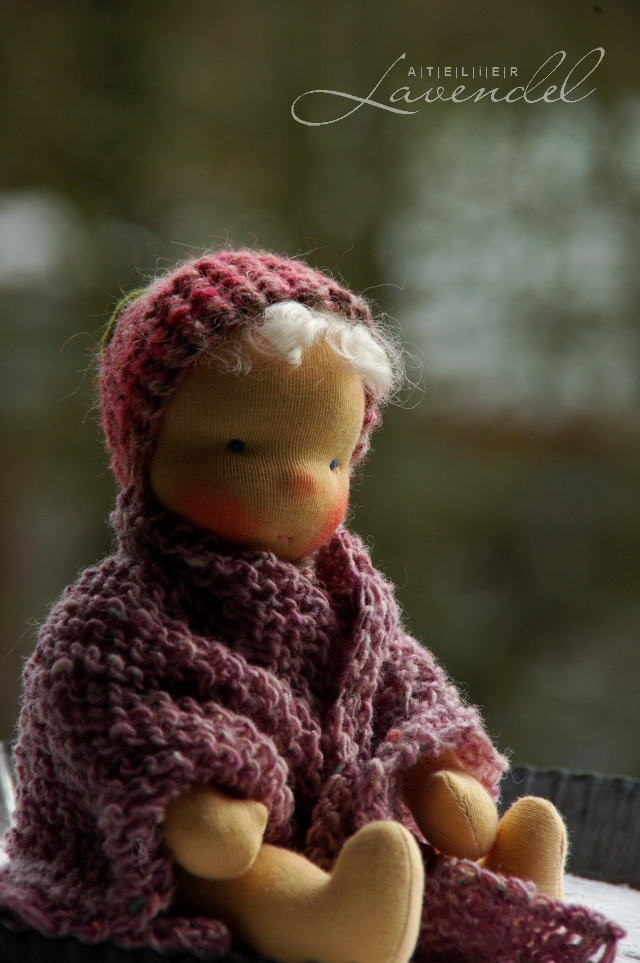 My Mary-Lou still has no clothes. I have to drawn some new patterns for her. What shall it be?  Shall it be a summer dress with bloomers? Or a wide skirt and some stripped leggings? Or…. What do you think?..
♥♥♥