I want you to meet Kerstin and Benjamin, both good friends and joyful playmates. Kerstin is an OOAK doll, standing 16 inches, handmade by Atelier Lavendel with lots of  love and attention to details. Benjamin is a tiny woodland baby, which loves to play with Kerstin above  all.
The last day they have heard, the first spring flowers were already there, so they went looking…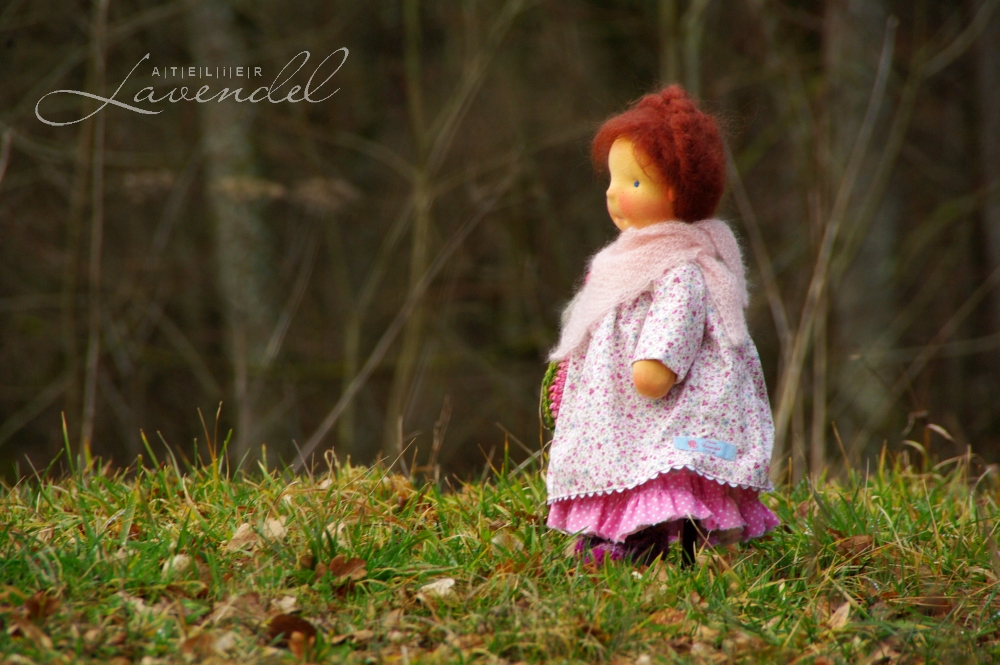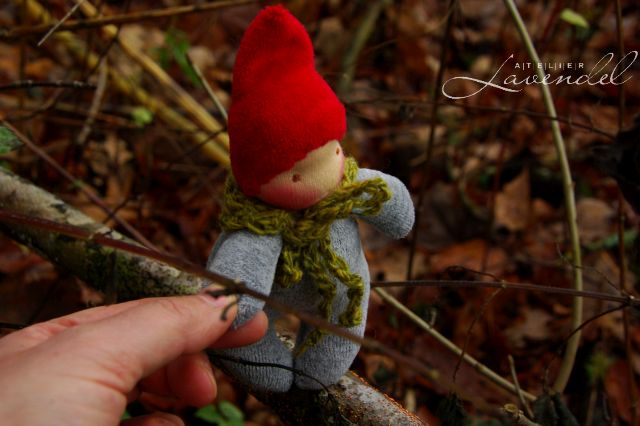 Kerstin wears an organic cotton fabric dress with cotton lace and rick-rack  edge, pants of organic cotton jersey and undies, a grey and pink polka dotted cotton underskirt beneath,  a cowl crochet with lace weight mohair, light as a feather and wonderful soft. Her shoes are crochet with plant dyed pure wool. Benjamin´s clothing is made with cotton velour, he can happily put off his green cowl, made with amazing Donegal tweed. A tiny silver bell is safely fastened on its top. His tiny airy blanket is amazingly light. It is made with lace weight moss green mohair wool on a silk thread. His cosy carry bag, where he is often sitting  is crochet of gorgeous wool/mohair/silk blend. The texture of this pouch carry is so rich and tasty,
I tried not to add to much, I left it free of every influence,
just pure joy for the fingers to touch and for the eyes to look at.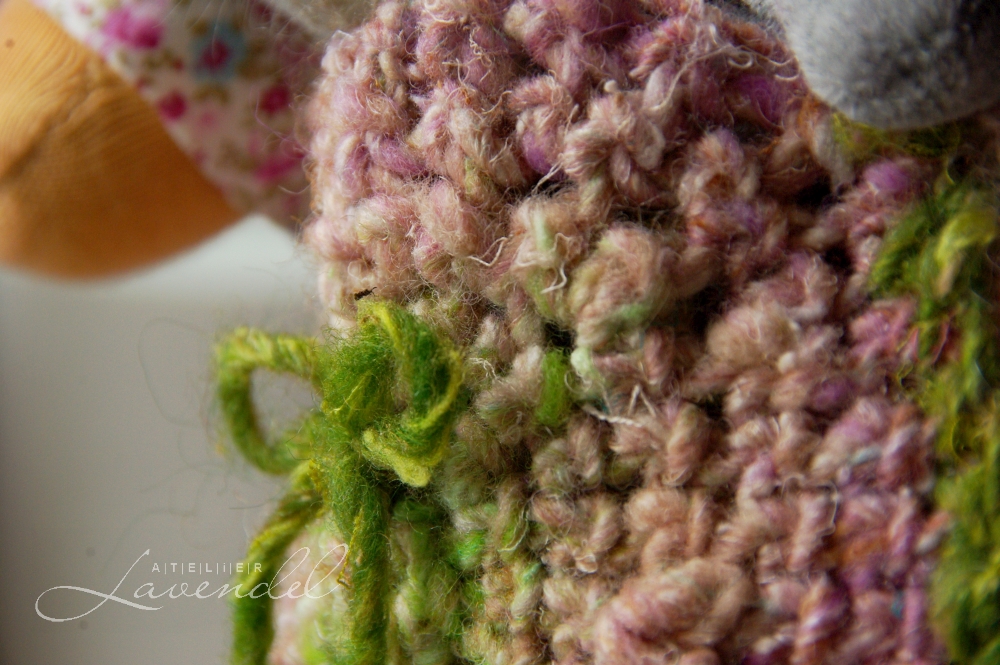 ♥♥♥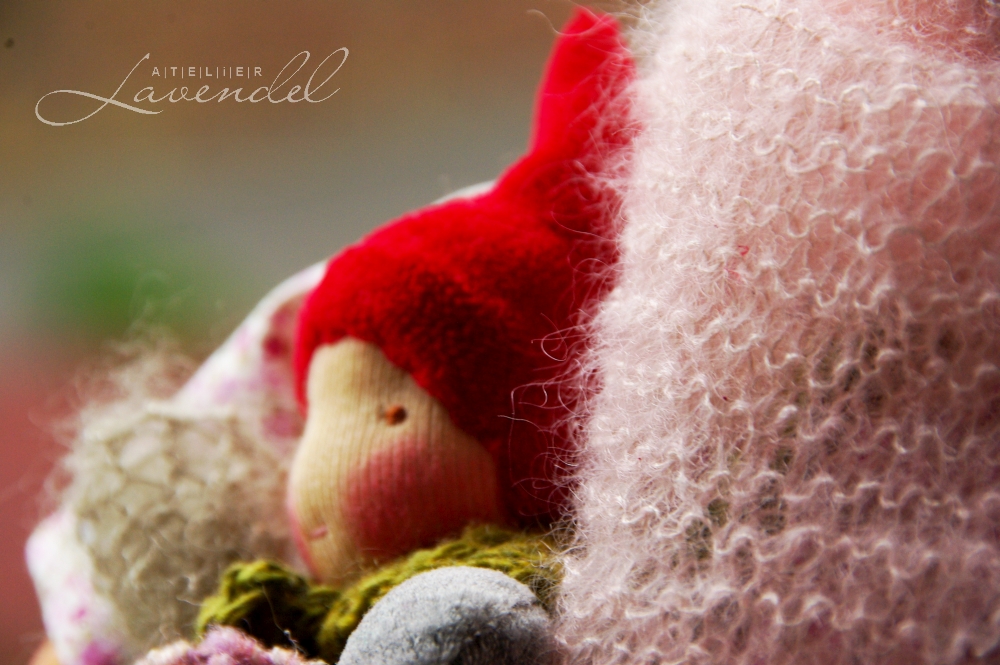 Kerstin herself has a cosy bag of her very own. It is made with cotton fabric and cotton velour and can be used as a storage bag for both friends during the quiet times, or just for gift-giving. Kerstin has blue eyes, which are carefully hand embroidered. Her hair  is made with mohair, crocheted into a cap. Her braids are fastened on both sides of her head, they can be  restyled and gently combed. This doll has a neck, ears, a belly button and a sweet bum.  She can sit nicely.
Her head is soft sculptured of carded clean organic sheep wool. Through the safe inner armature in her neck the head is slightly movable, gentle but most expressive gestures and expressions are possible.
The body is firmly stuffed with 100% organic pure wool; the "skin" is of high-quality 100% cotton interlock from traditional Swiss manufacture. All seams are double-sewn for more durability. My dolls are sturdy and have free movable arms and legs. All Kerstin´s clothes are removable and washable.