Meet Claus,  a little dreamy baby gnome, an organic cuddle doll by Atelier Lavendel.
Standing 8 inches, he loves his handmade blue woollen cowl and his red pointed hat.
Organic cuddle dolls by Atelier Lavendel are made with lots of love attention to details,
using best quality organic fibers only.
Organic, fun, safe for all ages. This cuddle doll is now available here and here.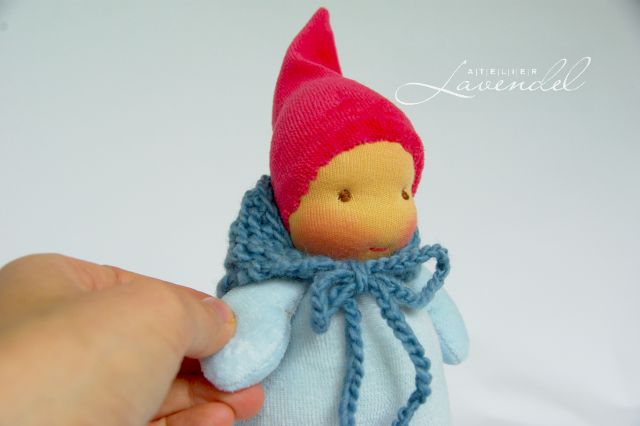 ♥♥♥