Meet Fabienne!
Standing 7 inches (18cm), it is an ooak old circus artist bear, handmade by Atelier Lavendel with lots of love and care, using my designs and high-quality all natural materials.
This bear is made with high qual­ity hand painted  viscose, which gives him a lovely well much loved vintage touch. He has original German glass eyes. I hand embroidered his nose with cotton embroidery floss. I used organic clean sheep wool  to stuff his body and limbs and added to his belly some steel shot, which it safely placed within a linen bag, for more lovely weight.
This bear is hand painted using non-toxic fine artist pastel colours. His fully  jointed arms, legs and head are movable and pose able. His vintage style hat and his collar are handmade by me, both are plant-dyed, and decorated with a a tiny rusty bell, still tinkling lovely.
Fabienne is now avail­able here.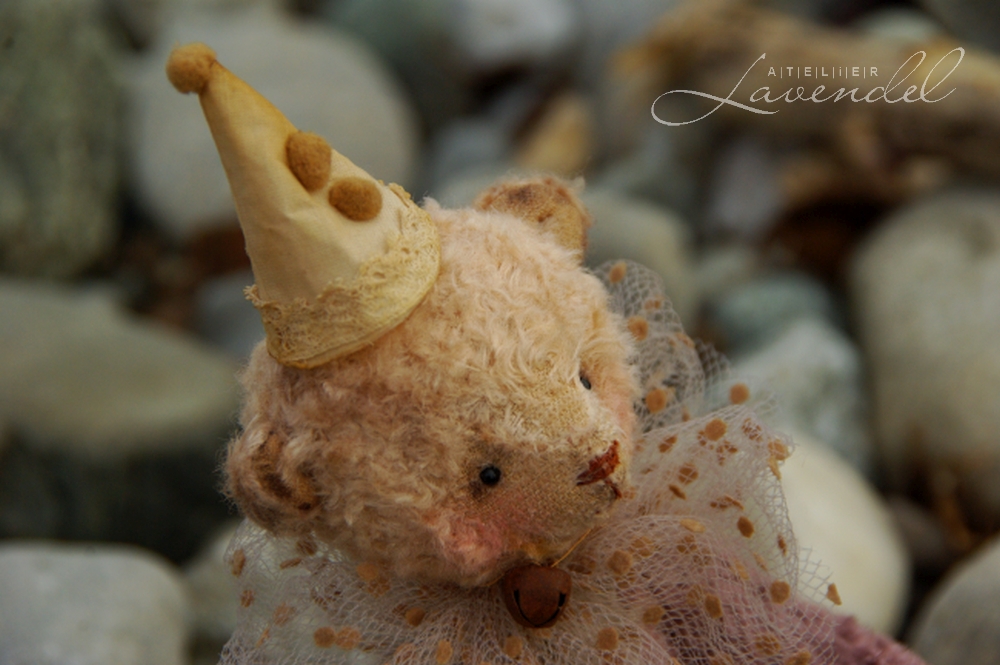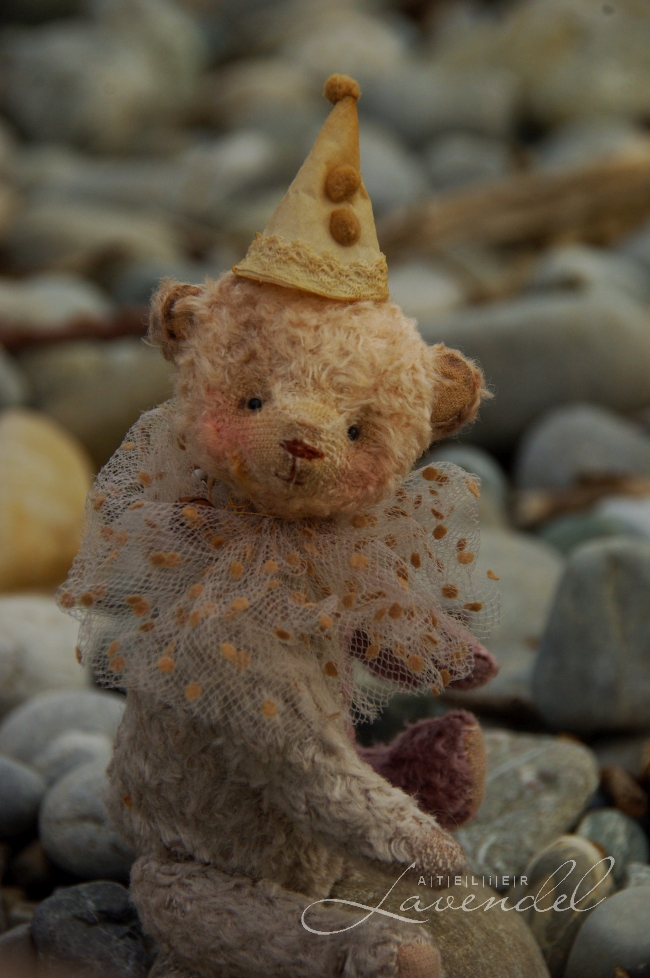 ♥♥♥