My very first Waldorf doll, which I made by myself  looked like this:  hand embroidered star-eyes, the hair made with mohair, sturdy though free movable arms and legs. All in all  – very clear design, a safe and simple construction. Ready for free imaginative play, ready to be loved, be played with and to be treasured. That was the first dress up doll I gave to my children as they were little. And that was also a kind  my very first handmade Waldorf dolls were made, which I offered for sale…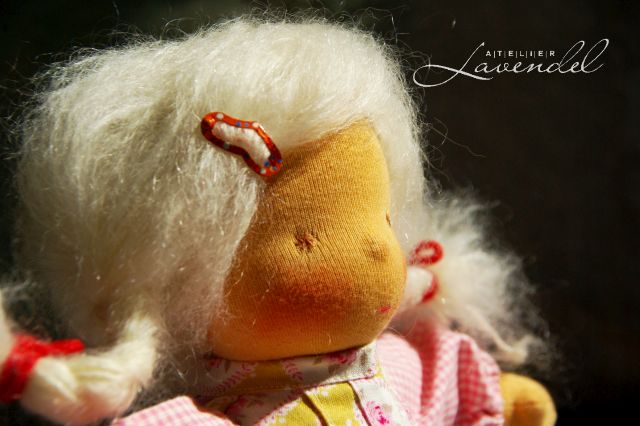 As a homage to this beautiful tradition and to this wonderful time  – let me introduce  to you Whity, the 13 inches OOAK Waldorf doll by Atelier Lavendel.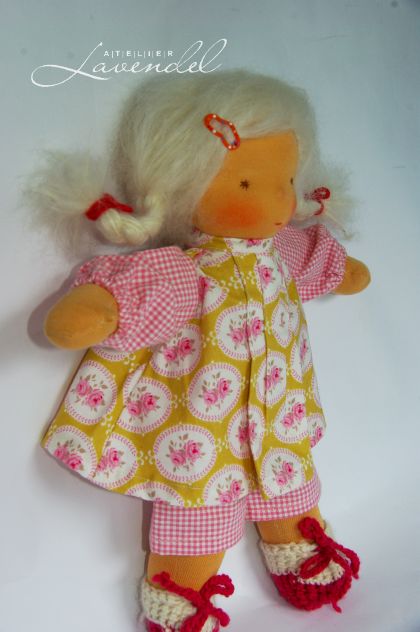 Whity wears a wide cotton dress with velcro fasteners, panties and and crochet shoes of plant-dyed wool. She brings an extra outfit, made with cotton fabric and plant-dyed wool: a dress, panties and another pair of shoes. Her cowl with a tassel is crochet of plant-dyed merino wool in light pink. I recommend this doll for children of age 3 +.
Whity is now awailable here.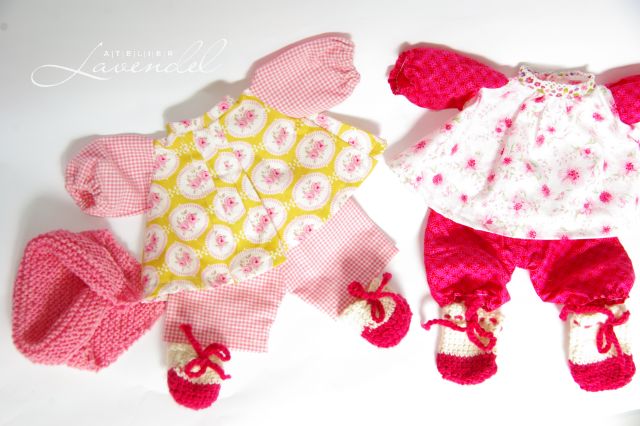 ♥♥♥