…And here is she  –  Honey. I thought, her  name must be Honey.
I knew it, as soon as I saw her tiny face  for the first time. Her eyes…  And her hair!
Shiny shade of warm translucent brown, one of my favourite colours. Like the fresh honey in a jar, melting in the hot sun of July. I have made this hair with wonderful,
soft Dolly Mo mohair  (love it!  :  )  ).
Honey is  one-of-a-kind cloth doll, handmade by me. She stands approximately 8 inches (22cm). For my dolls I use my own patterns and natural, highest quality materials available.
This doll is made with high quality doll making cotton fabric and stuffed with organic clean sheep wool. Her hair is crocheted mohair wig, securely sewn onto her head. Her facial features are hand embroidered with a cotton floss.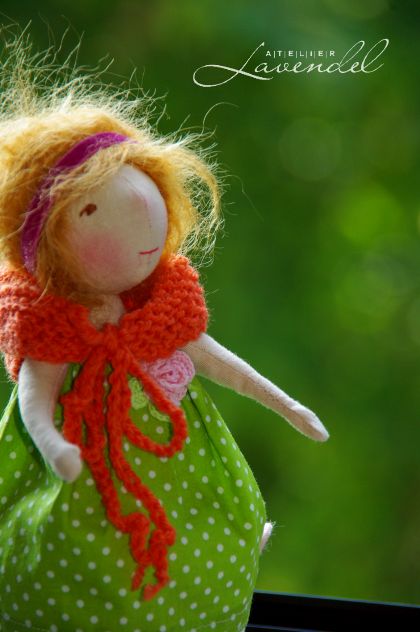 Her polka dotted cotton dress is decorated with a crochet rose and has a rick-rack edge, her panties features a white rose bud; her shawl  with a tiny silver bell is a little soft wonder in warm orange merino wool. It can be fastened with two  crochet bands. Her shoes are hand sewn of pure wool felt and decorated with orange coral beads. All her clothes can be put off.
In her hair she is wearing a pink velvet head band.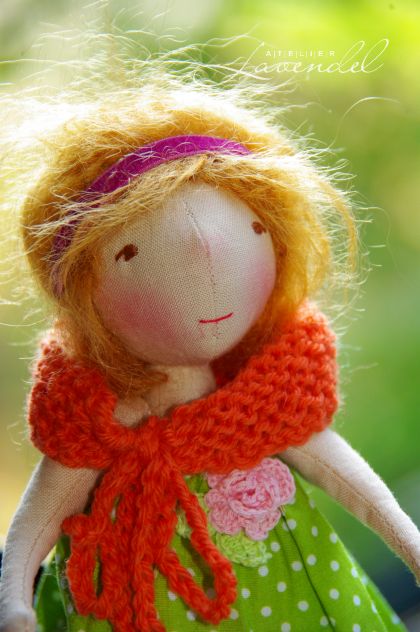 Her very special heirloom is the orange coral necklace. Honey is always wearing  it on her neck – for luck. Surely  she would love to borrow it to her loving mom, who would be able to wear this gentle piece of handmade jewellery as a delicate and beautiful bracelet. Also for luck, of course! Coral is known for its property to ward off bad thoughts and to encourage the general well-being. Tiny 2,5mm genuine coral beads are strung here on a coral red silk cord with the ends left decoratively to fray.  The coral necklace is to close securely and comfortably  with a very decorative magnetic silver plated closure. This delicate bracelet is 7 inches long, so that it would make a sweet bracelet to a girl or a young woman.
Honey is now available here.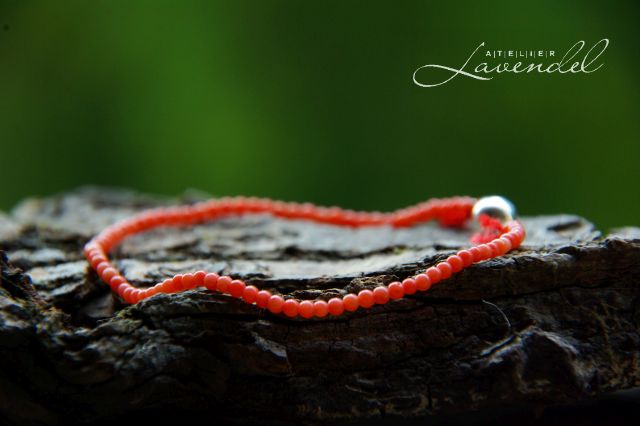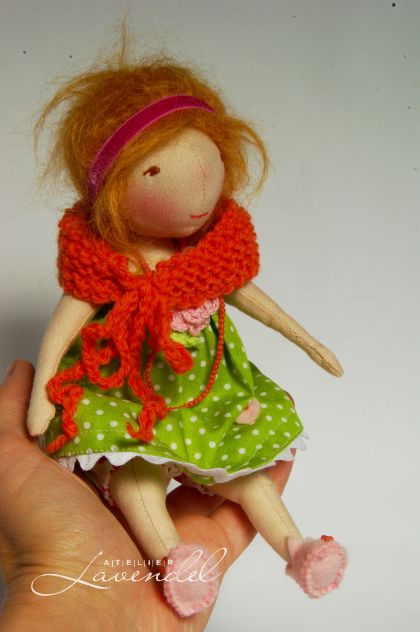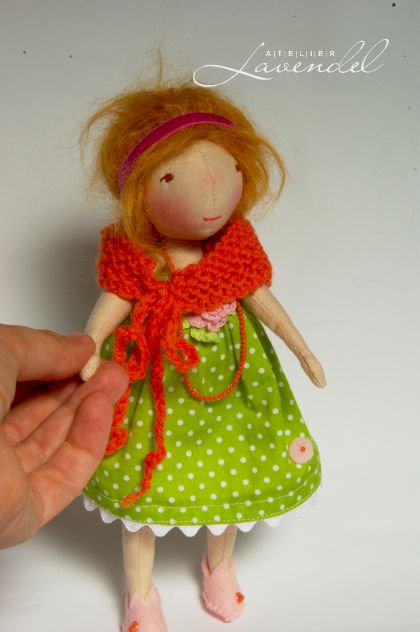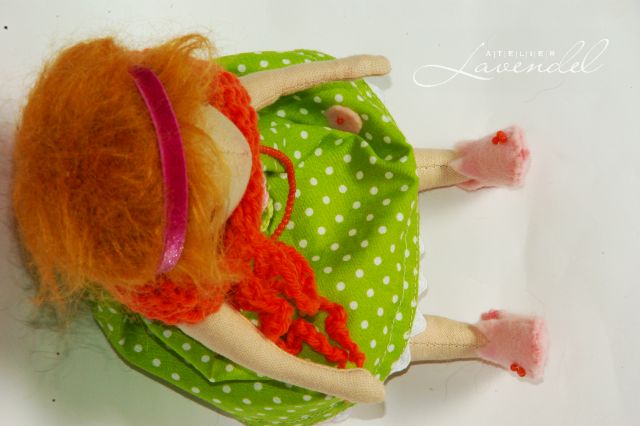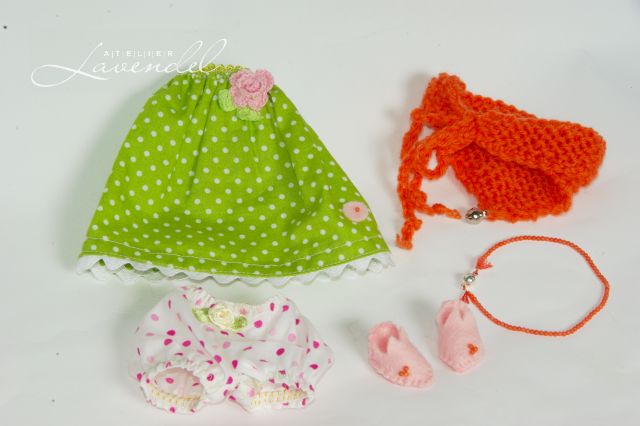 ♥♥♥