Little tote bags are here! They have brought the air of the Spring to my studio.
Here they are, look! This one is made with green linen fabric in a fresh green and decorated  with the red and white checked band and a sweet an nostalgic embroidery (embroidery pattern by FeinKram ).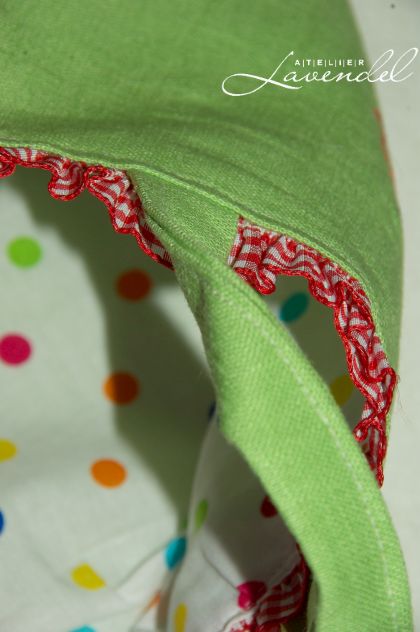 ♥♥♥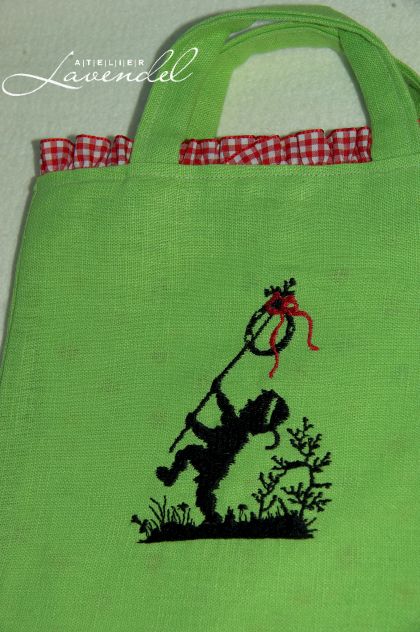 One another  little tote bag measures 10 X 8 inches  (20 X 25 cm). It is lovingly made with finest linen fabric for the upper side and with rose polka dotted cotton as the back side. I have used matching embroidery floss, silky rose. Then I added my favorite sea shell shaped cotton lace and a bit of organza. I have chosen colourfully polka dotted cotton fabric for a lining and decorated all with se little a see shell flower. A  sweet gift for a little princess!
Now available here and here.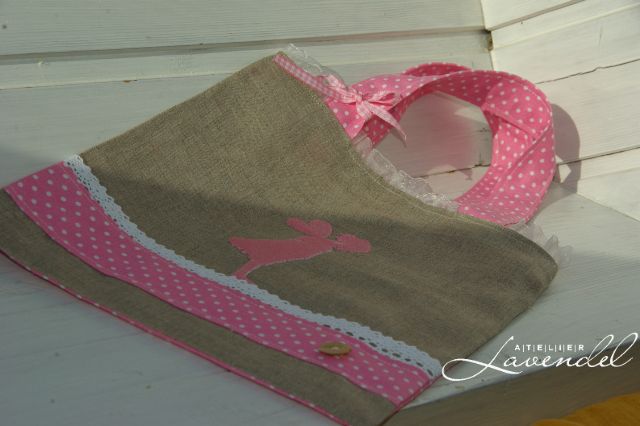 ♥♥♥
♥♥♥