Lit­tle tote bags are here! They have brought the air of the Spring to my stu­dio.
Here they are, look! This one is made with green linen fab­ric in a fresh green and dec­o­rat­ed with the red and white checked band and a sweet an nos­tal­gic embroi­dery (embroi­dery pat­tern by FeinKram ).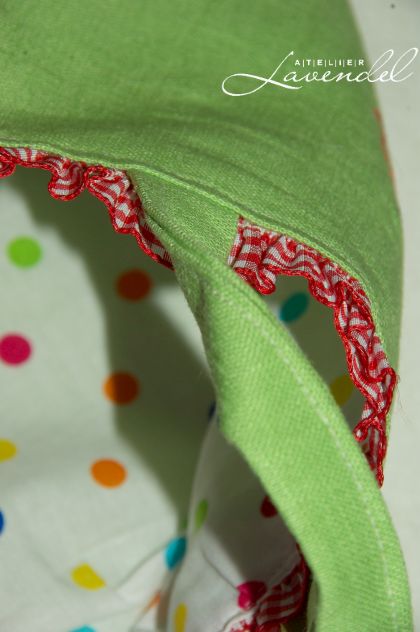 ♥♥♥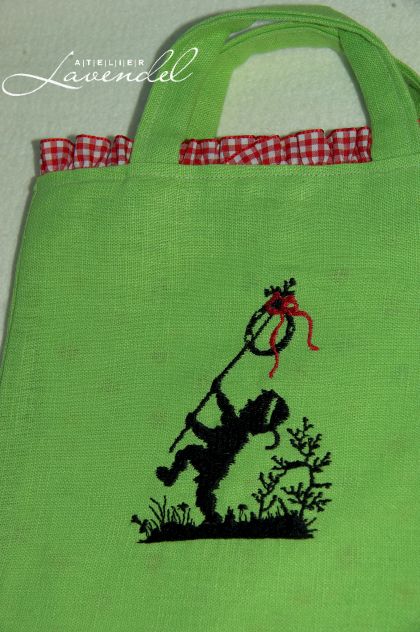 One anoth­er lit­tle tote bag mea­sures 10 X 8 inch­es (20 X 25 cm). It is lov­ing­ly made with finest linen fab­ric for the upper side and with rose pol­ka dot­ted cot­ton as the back side. I have used match­ing embroi­dery floss, silky rose. Then I added my favorite sea shell shaped cot­ton lace and a bit of organ­za. I have cho­sen colour­ful­ly pol­ka dot­ted cot­ton fab­ric for a lin­ing and dec­o­rat­ed all with se lit­tle a see shell flower. A sweet gift for a lit­tle princess!
Now avail­able here and here.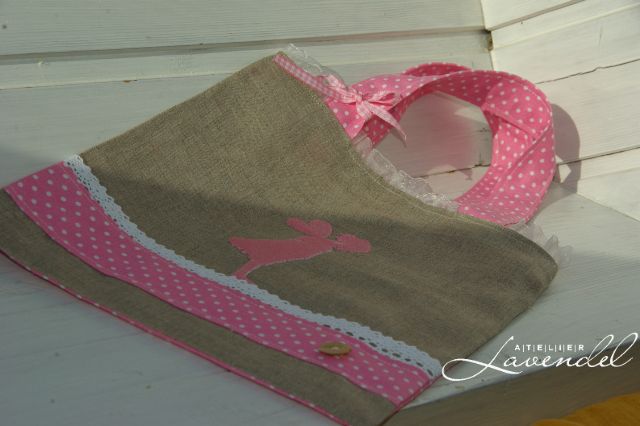 ♥♥♥
♥♥♥