…And here is she — Hon­ey. I thought, her name must be Hon­ey.
I knew it, as soon as I saw her tiny face for the first time. Her eyes… And her hair!
Shiny shade of warm translu­cent brown, one of my favourite colours. Like the fresh hon­ey in a jar, melt­ing in the hot sun of July. I have made this hair with won­der­ful,
soft Dol­ly Mo mohair (love it! : ) ).
Hon­ey is one-of-a-kind cloth doll, hand­made by me. She stands approx­i­mate­ly 8 inch­es (22cm). For my dolls I use my own pat­terns and nat­ur­al, high­est qual­i­ty mate­ri­als avail­able.
This doll is made with high qual­i­ty doll mak­ing cot­ton fab­ric and stuffed with organ­ic clean sheep wool. Her hair is cro­cheted mohair wig, secure­ly sewn onto her head. Her facial fea­tures are hand embroi­dered with a cot­ton floss.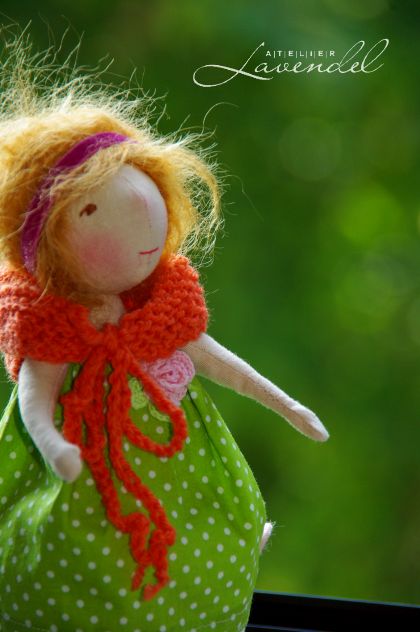 Her pol­ka dot­ted cot­ton dress is dec­o­rat­ed with a cro­chet rose and has a rick-rack edge, her panties fea­tures a white rose bud; her shawl with a tiny sil­ver bell is a lit­tle soft won­der in warm orange meri­no wool. It can be fas­tened with two cro­chet bands. Her shoes are hand sewn of pure wool felt and dec­o­rat­ed with orange coral beads. All her clothes can be put off.
In her hair she is wear­ing a pink vel­vet head band.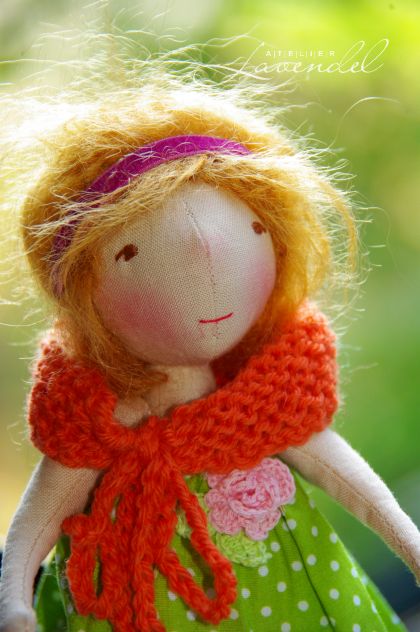 Her very spe­cial heir­loom is the orange coral neck­lace. Hon­ey is always wear­ing it on her neck — for luck. Sure­ly she would love to bor­row it to her lov­ing mom, who would be able to wear this gen­tle piece of hand­made jew­ellery as a del­i­cate and beau­ti­ful bracelet. Also for luck, of course! Coral is known for its prop­er­ty to ward off bad thoughts and to encour­age the gen­er­al well-being. Tiny 2,5mm gen­uine coral beads are strung here on a coral red silk cord with the ends left dec­o­ra­tive­ly to fray. The coral neck­lace is to close secure­ly and com­fort­ably with a very dec­o­ra­tive mag­net­ic sil­ver plat­ed clo­sure. This del­i­cate bracelet is 7 inch­es long, so that it would make a sweet bracelet to a girl or a young woman.
Hon­ey is now avail­able here.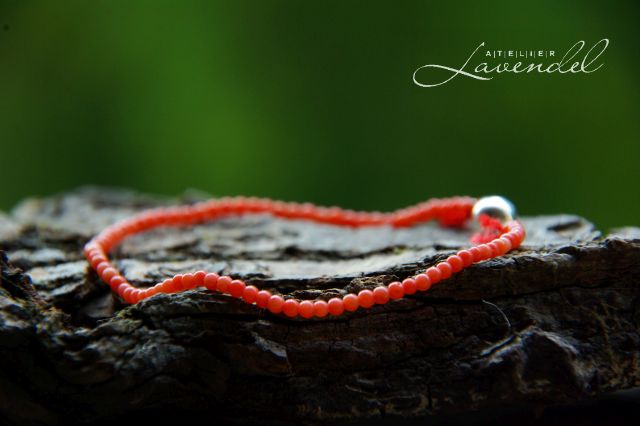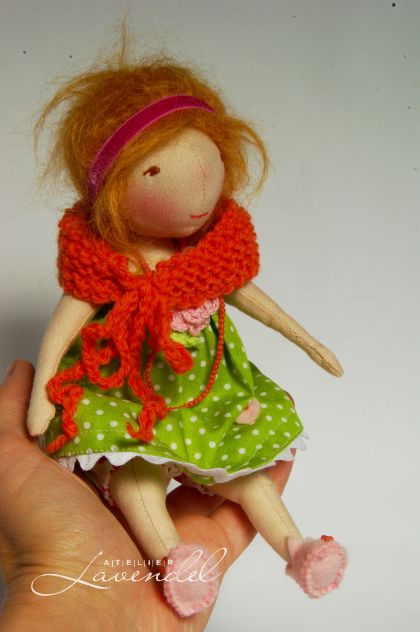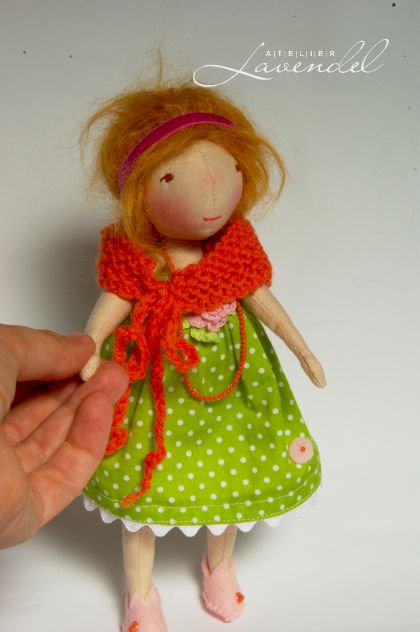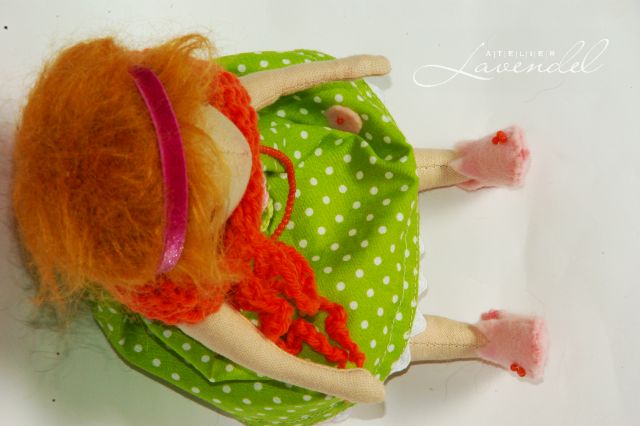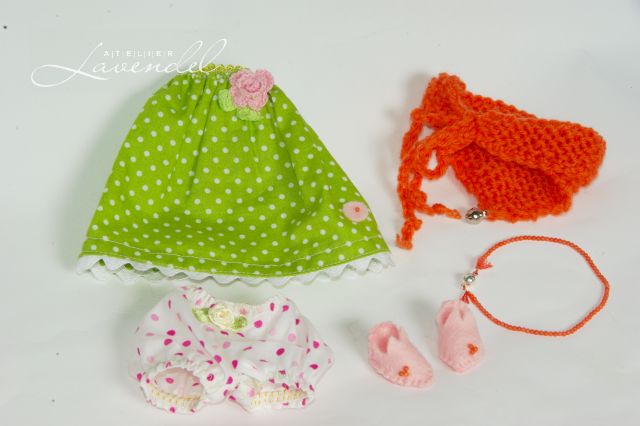 ♥♥♥