…Bellin­da believes, her mer­maid princess crown pos­sess mag­i­cal prop­er­ties. It can make her look like a human. Mak­er her fly. Make her invis­i­ble. And also make her laugh, when she some­times feels a bit said. Yes, even mer­maid princess do it some­times.
Only for sec­onds, of course… ; )
Bellin­da is a Wal­dorf inspired mer­maid doll, hand­made by Ate­lier Lavan­del with lots of love and care, stand­ing 11 inch­es. She is now avail­able here and here.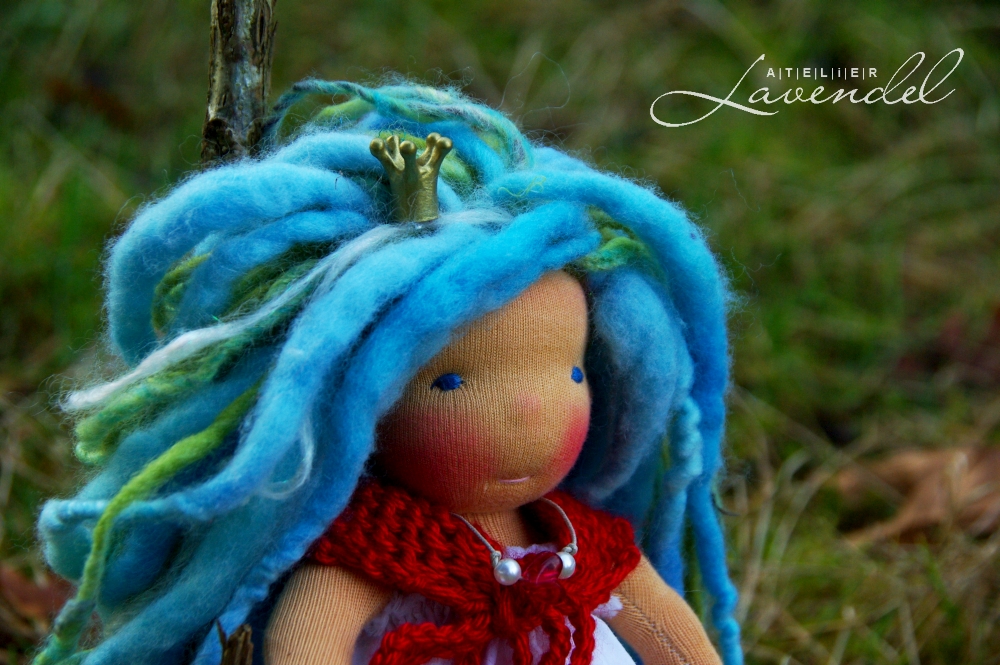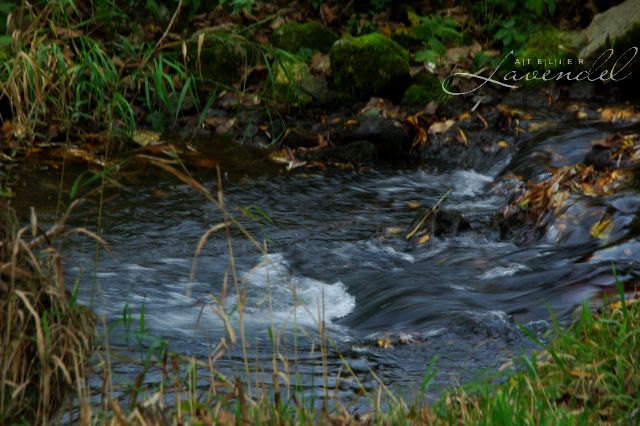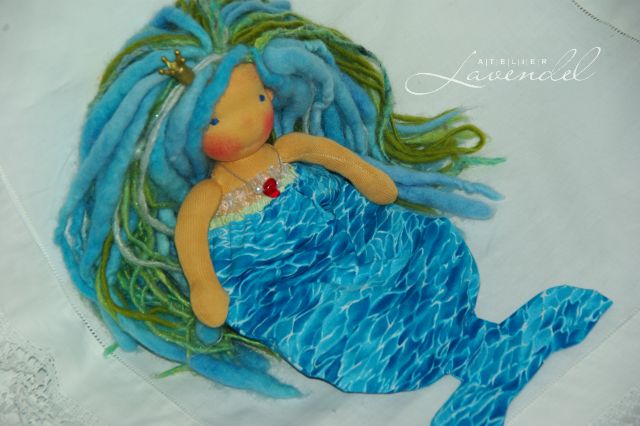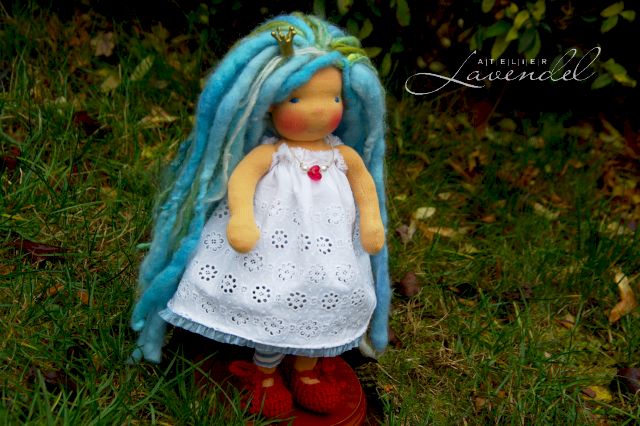 ♥♥♥