♥♥♥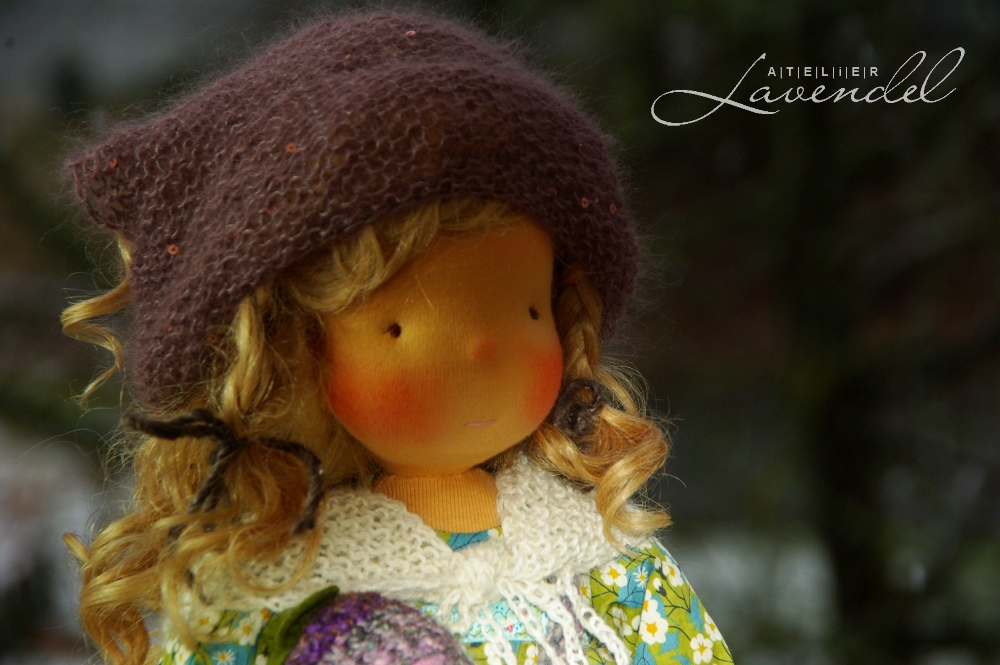 Meet Dorothy and Jess, two lit­tle sis­ters, two win­ter chil­dren. Boths girls came into this world, when the cold wind was blow­ing and snow flakes were danc­ing in the gar­den. Nev­er­the­less, Dorothy is dream­ing about the Spring. Dream­ing about the gen­tle breeze to sing-song in her hair, for the sun shin­ing on he cheeks… She has already put on her best dress, all over with bloom­ing flow­ers. She is dream­ing… Jess is dif­fer­ent. Thik shawl and woollen hat on, rosy checks, well pro­tect­ed from the cold with her lit­tle cud­dly blan­ket, she seems pret­ty hap­py with the win­ter and the snow. Well, if I had have such cosy cloth­ing I sure­ly also would be… ; )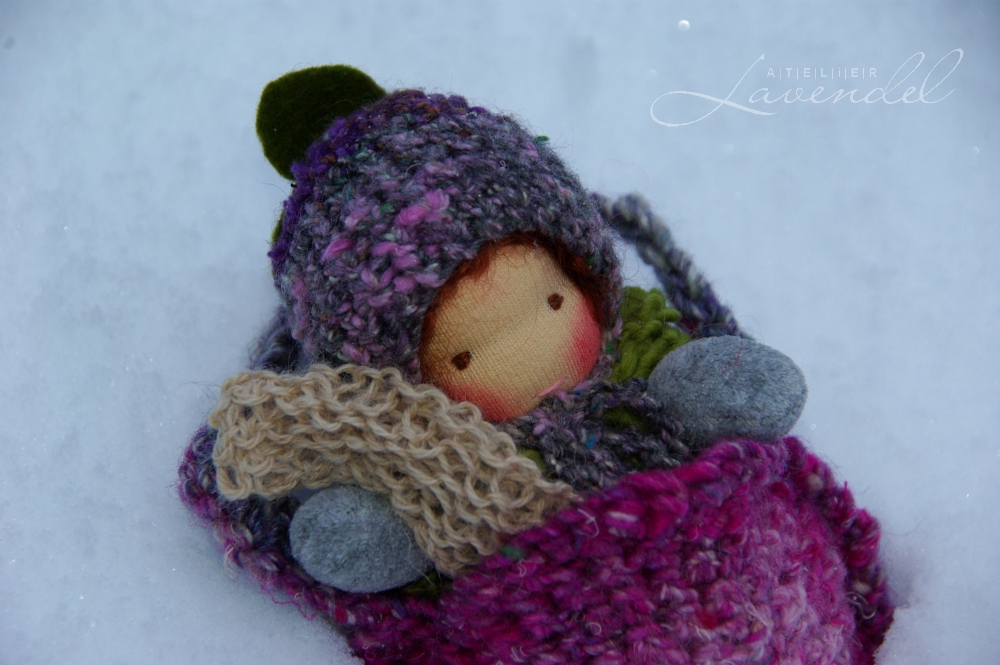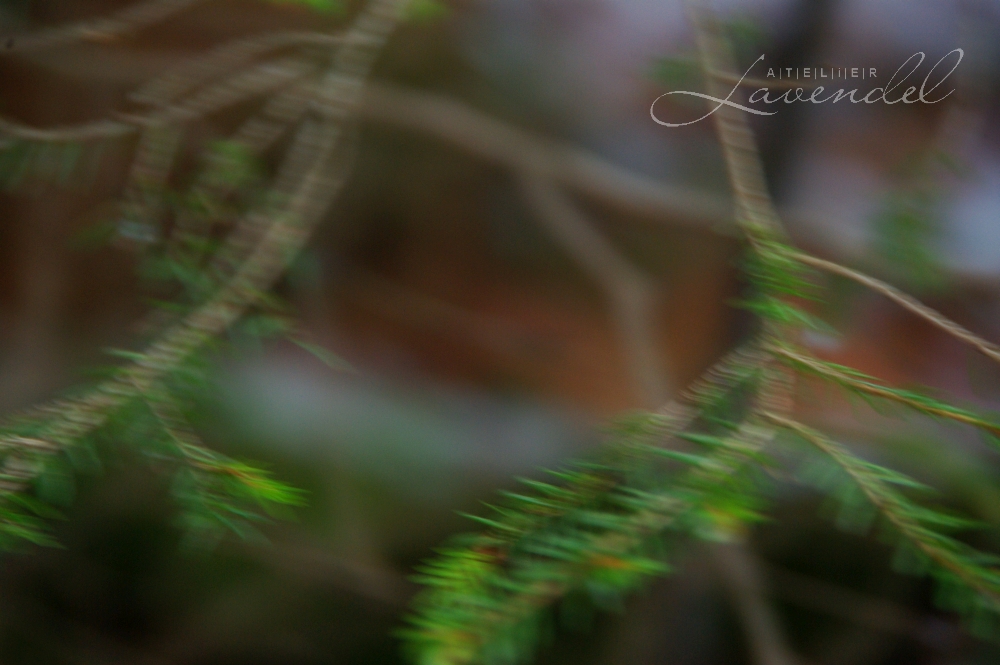 Dorothy is an OOAK doll, stand­ing 17 inch­es. Jess is her tiny baby sis­ter, 5 inch­es tall.
Dorothy wears a Lib­er­ty cot­ton fab­ric dress with cot­ton lace and rick rack edge, undies (not pic­tured) and a grey and pink pol­ka dot­ted under­skirt of organ­ic cot­ton beneath, her cowl with two pom­pons is made of undyed alpaca knit. Her oth­er shawl is made with the finest lace weight mohair. It is amaz­ing­ly soft and light like a feath­er. Her leg­gings have a nice edge, they are made with organ­ic cot­ton jer­sey. Her shoes are made with high qual­i­ty pure woo felt and dec­o­rat­ed with vin­tage linen but­tons.
Her very spe­cial heir­loom is the gen­uine pink coral bracelet, she is wear­ing. Coral is known for its prop­er­ty to ward off bad thoughts and to encour­age the gen­er­al well-being. Tiny 2,5mm gen­uine coral beads are strung here on a coral red silk cord with the ends left dec­o­ra­tive­ly to fray. The coral bracelet is to close secure­ly and com­fort­ably with a mag­net­ic sil­ver met­al clo­sure. This del­i­cate bracelet is 7 inch­es long, so that it would make a sweet bracelet to a girl or a young woman.
Jess´s cloth­ing is made with cot­ton velour, she can hap­pi­ly put off her green woollen cowl with a tiny sil­ver bell and her cosy hat of a gor­geous eth­i­cal­ly pro­duced wool/silk/mohair blend. I t is dec­o­rat­ed with a green leaf on the top, which is made with pure wool felt. She pos­sess a tiny blan­ket (it is bring­ing her sweet dreams), which she would nev­er want to part with, is oh so won­der­ful soft. I have made it for her with organ­ic undyed alpaca yarn.
The cosy car­ry bag, where Jess is sleep­ing most of the time, is cro­chet of the same yarn as her hat, it is a beau­ti­ful wool/mohair/silk blend. The tex­ture of this yarn is so rich and tasty, I tried not to add too much, I left it free of every influ­ence, just pure joy for the fin­ger to touch and for the eye to look at.
By the way, Dorothy her­self has a cosy bag of her very own (not pic­tured). It is made with cot­ton fab­ric and cot­ton velour and can be used as a stor­age bag for both friends dur­ing the qui­et times, or just for gift-giv­ing.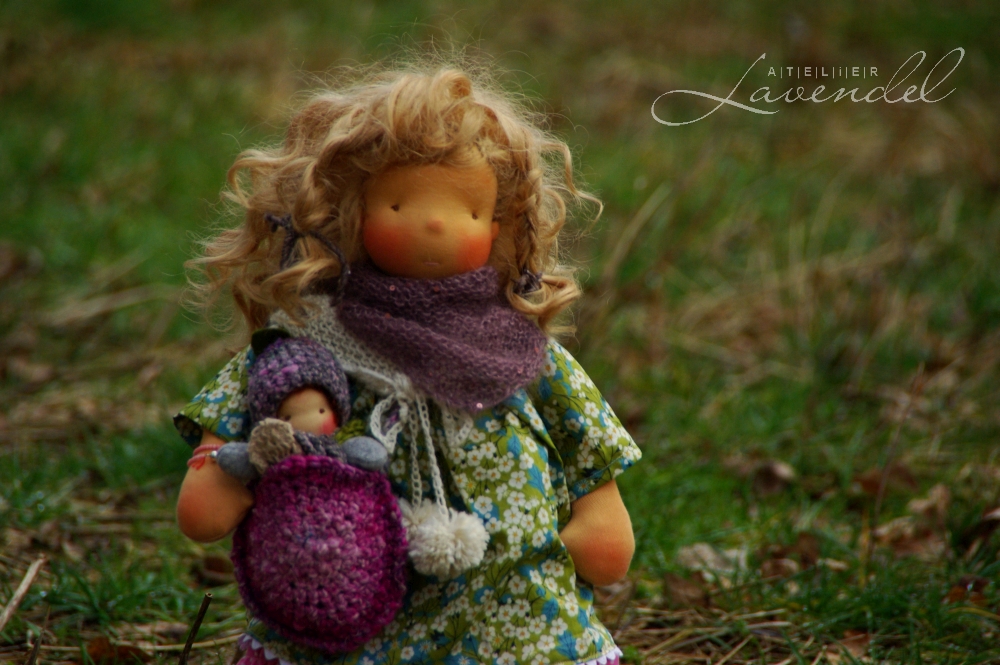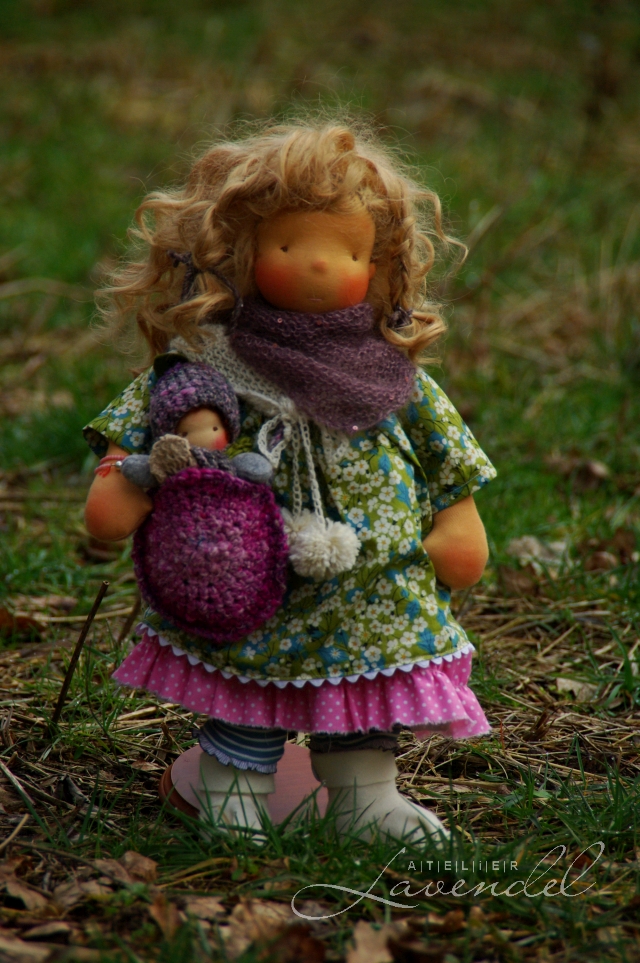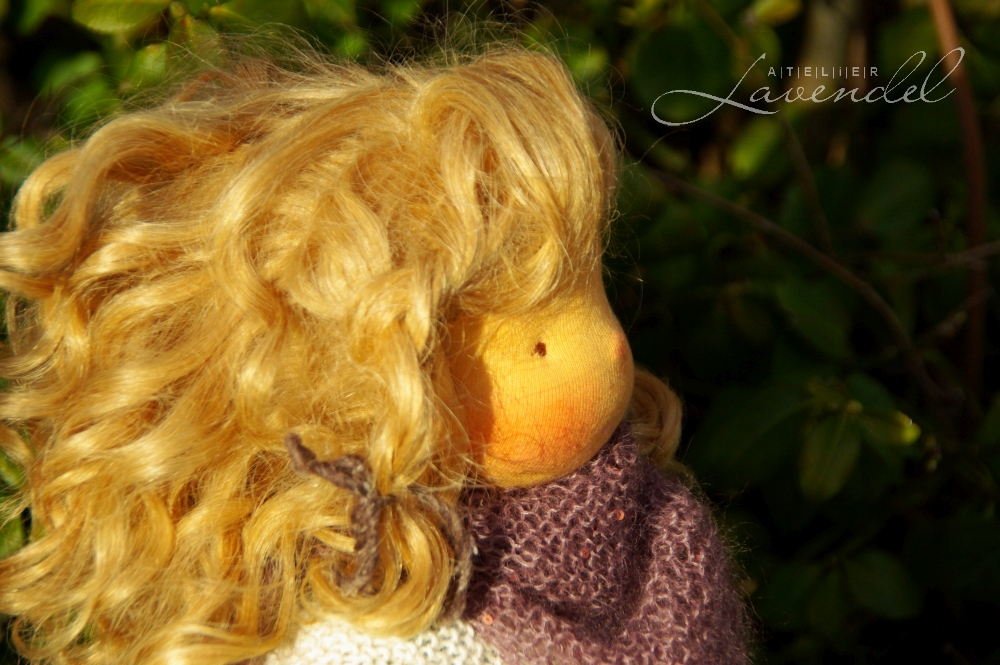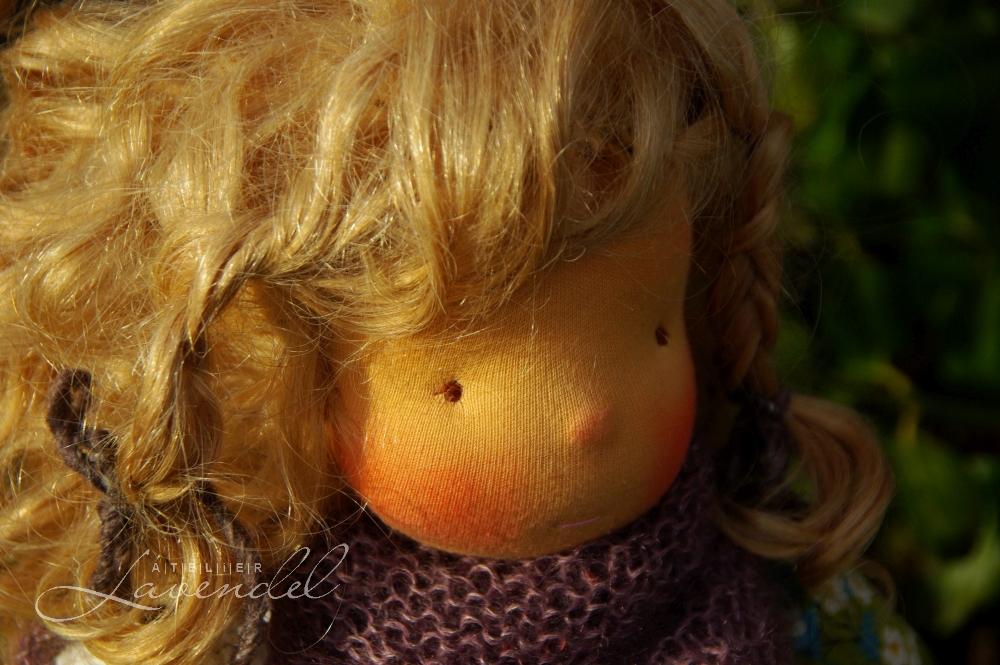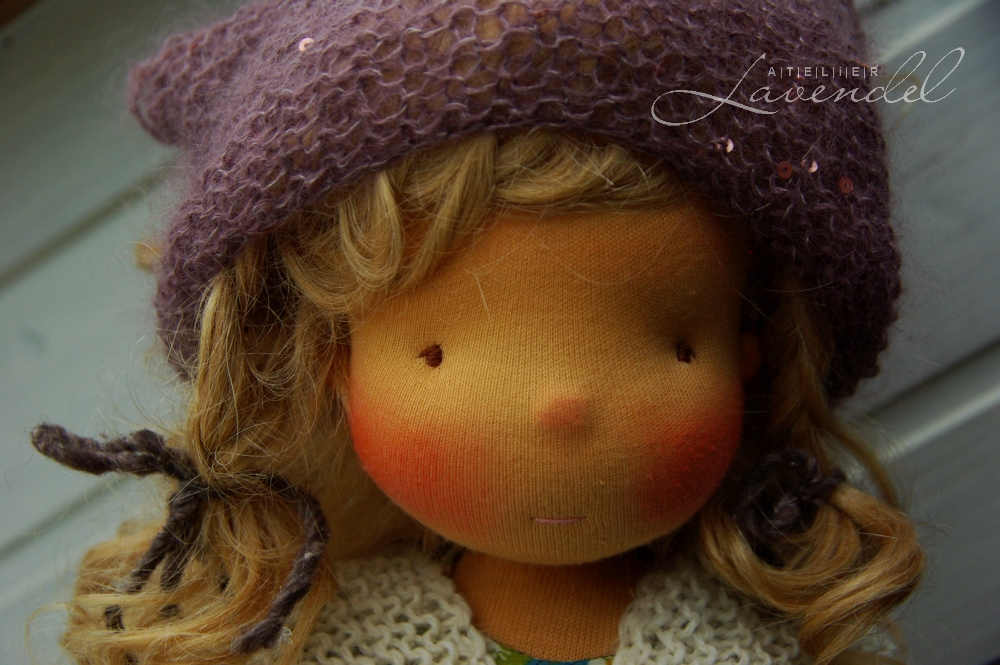 Dorothy and Jess are now avail­able here .
♥♥♥