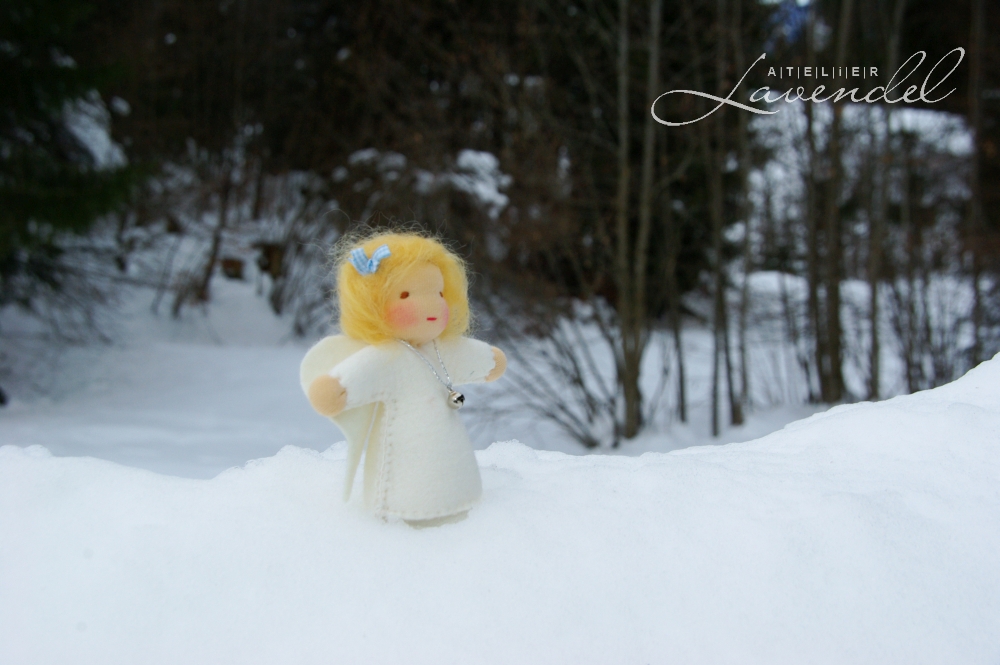 Dur­ing these white days, full with snow and quiet­ness, a lit­tle angel has shown itself. Curi­ous. Cheeky. Hop­ping hap­pi­ly in the fresh snow. Is it then real­ly an angel?, my lit­tle one asked. Well, I believe, it is!…
I made it with pure wool felt, organ­ic clean sheep wool, doll mak­ing tri­cot and hon­ey col­ored Dol­ly­Mo mohair for its fluffy hair. It is com­plete­ly sewn by hand, stich by stich, no sewing machine is being used. I gave him a lit­tle mag­i­cal sil­ver bell, so that lit­tle dream­er can always come find the way back to his friends .
This lit­tle Angel is now avail­able here and here.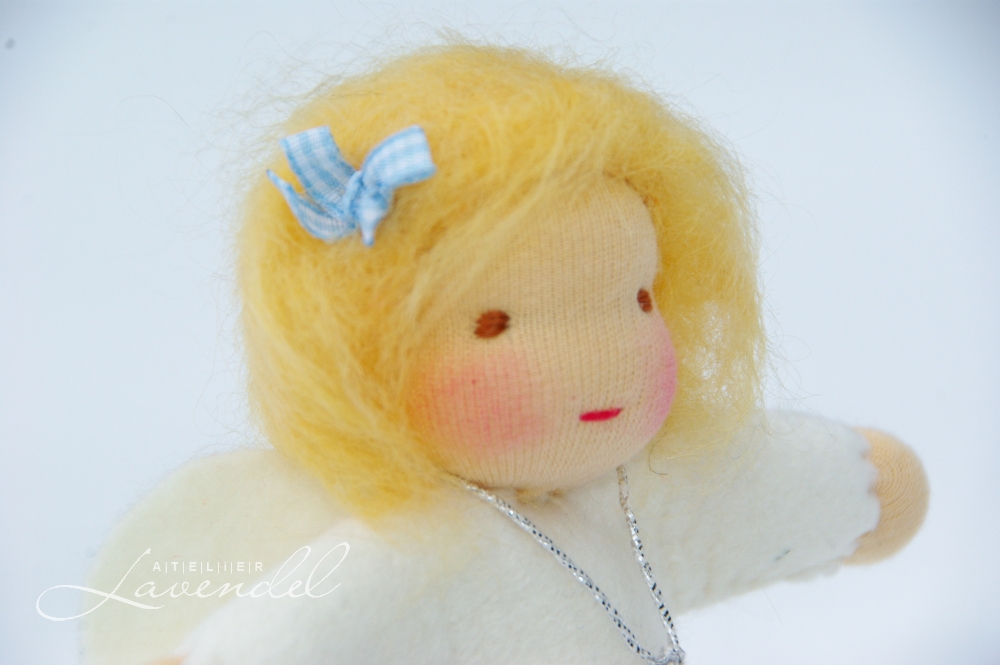 ♥♥♥