Cel­e­brat­ing the Autumn… Meet Lis­beth and Wim­my !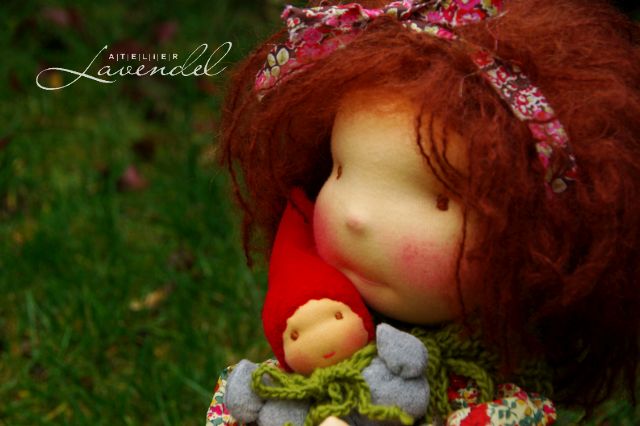 Lis­beth is a 18in (45cm) one-of-a-kind nat­ur­al fibres cloth doll by Ate­lier Laven­del.
Lis­beth is an Octo­ber girl. Her favourite colours are these of the gor­geous Fall: warm bor­deaux and fad­ed green, gold­en yel­low and qui­et grey with red sparkles.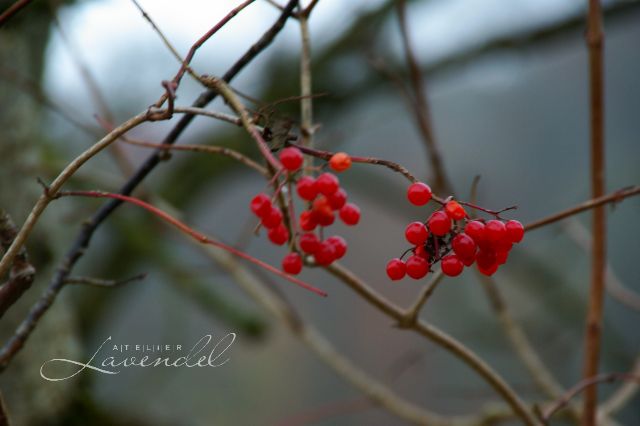 Lit­tle Wim­my the baby dwarf is her true friend. Wim­my loves to be car­ried around in Lisbeth´s shoul­der bag. Both dolls are lov­ing­ly hand­made by me using organ­ic high qual­i­ty mate­ri­als only. Enjoy lots of tiny sweet details to be dis­cov­ered here and there!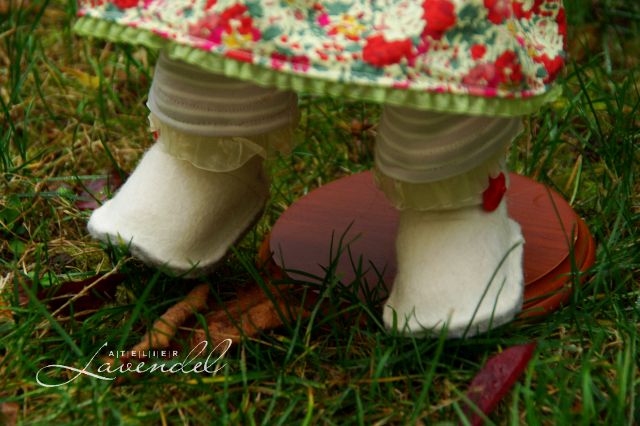 Lis­beth is wear­ing a wide dress of gor­geous Lib­er­ty of Lon­don cot­ton fab­ric with cot­ton lace and organ­za edge and white undies of cot­ton jer­sey beneath (the last is not pic­tured). Her trousers are made with organ­ic cot­ton jer­sey and are organ­za edged too. Her booties with vin­tage inspired red thread but­tons are of pure high qual­i­ty wool felt in white and grey. Her neck­lace is made with a cot­ton cord and a gen­uine turquoise roundel. Her cowl with a tas­sel is made with sheep wool. Wim­my is wear­ing a match­ing green cowl too. It can be removed.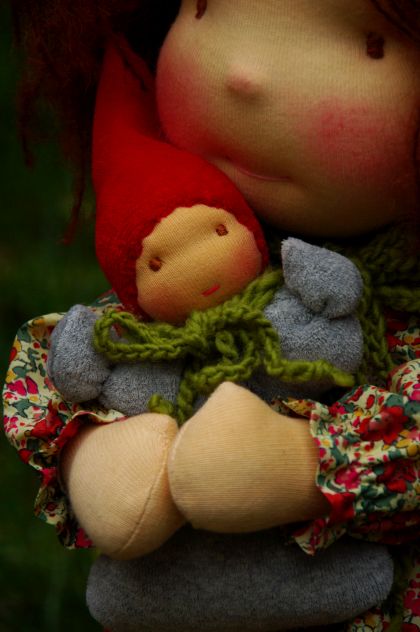 Wimmy´s hat and cloth­ing are made with cot­ton velour and can not be put off.
He loves to sleep in his cozy bag. I cro­cheted it for him with finest plant dyed mohair.
All Lisbeth´s clothes are remov­able and wash­able
Lis­bet and Wim­my are now avail­able here and here.