I want you to meet Marie and Mim, both good friends and joy­ful play­mates.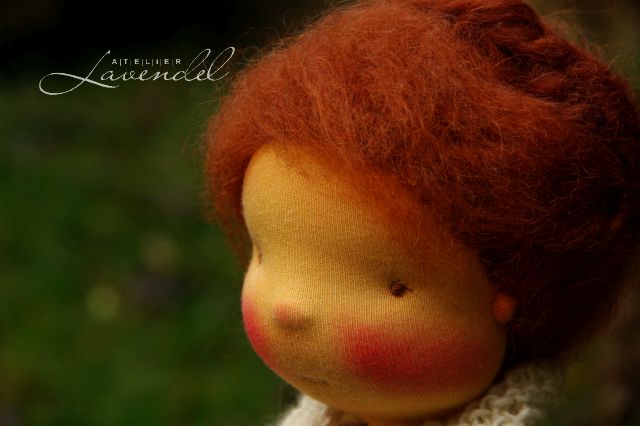 ♥♥♥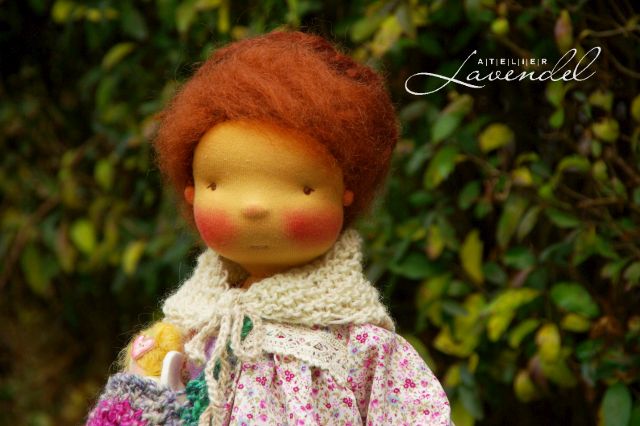 Marie is a OOAK doll, stand­ing 17 inch­es, hand­made by
Ate­lier Laven­del with lots of love and of care. Mim is her tiny guardian angel.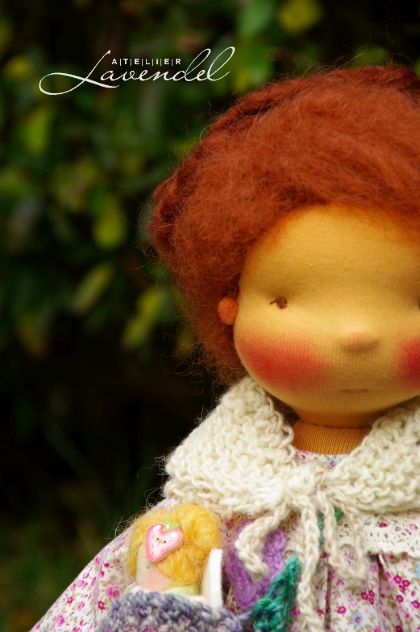 Marie is wear­ing a sim­ple dress of gor­geous colour­ful Lib­er­ty of Lon­don cot­ton fab­ric, which is trimmed with linen fab­ric and dec­o­rat­ed with cot­ton lace. She has striped pants of organ­ic cot­ton jer­sey and undies beneath (not pic­tured). Her boots of high qual­i­ty meri­no wool felt have cro­chet fas­ten­ers made with camel/wool blend yarn.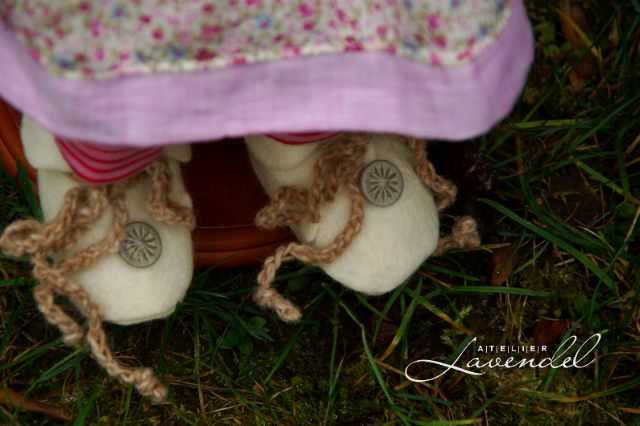 Her cowl with a tas­sel is knit­ted of the same camel/ wool blend yarn as her boots fas­ten­ers. Her bag is cro­chet wit an artist made hand spun wool fibre. Tiny friend of Marie, she calls her Mim, is usu­al­ly sit­ting there quite still or is asleep and dreem­ing sweet… Mim is bring­ing won­der­ful, peace­ful and sooth­ing laver scent with her, whole bel­ly full of it. : )