I want you to meet Mary-Lou!
A lit­tle dar­ling sit­ting here in the palm of my hand, just com­ing to life! Mag­i­cal moments, they are..
I cre­at­ed a new pat­tern for this lit­tle dol­ly, a very clear and easy to fol­low one, for a very spe­cial pur­pose. She will not be for sale so far, instead, she will kind­ly keep me com­pa­ny through my doll mak­ing class­es dur­ing the Euro­pean Doll Mak­ing Sem­i­nar. I´ll be hap­py to see all of you who would love to meet my Mary-Lou and take home a very own self-made sis­ter or broth­er of her. Join us dur­ing the Wal­dorf doll mak­ing class­es on the April, the 31st to May the 1st in Hol­land. More infor­ma­tion about it can be found here.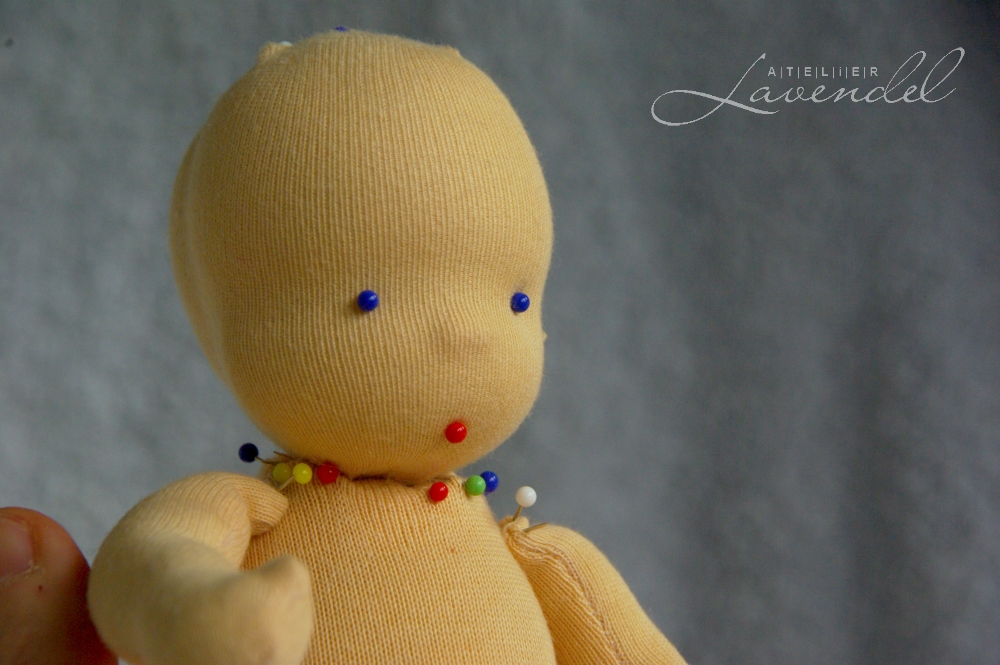 Mary-Lou is a Clas­sic Wal­dorf Style doll by Ate­lier Laven­del, stand­ing 20cm/9inches. I used soft doll mak­ing cot­ton jer­sey for her face and her limbs and stuffed them medi­um-strong. For her body I chose the stronger doll mak­ing cot­ton inter­lock and stuffed it quite firm­ly to give her more sub­stance. This sweet­ie has a lit­tle bel­ly, while her arms and her legs are still free mov­able. Mary-Lou can sit nice­ly. She loves to laugh and to tell sto­ries and to dream. I am already so much in love with her!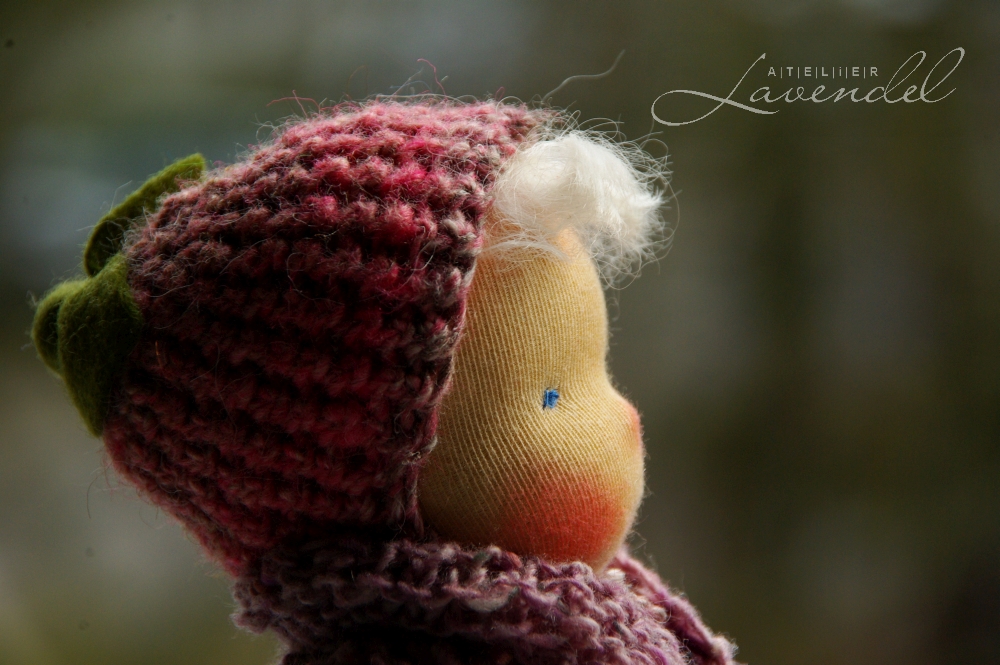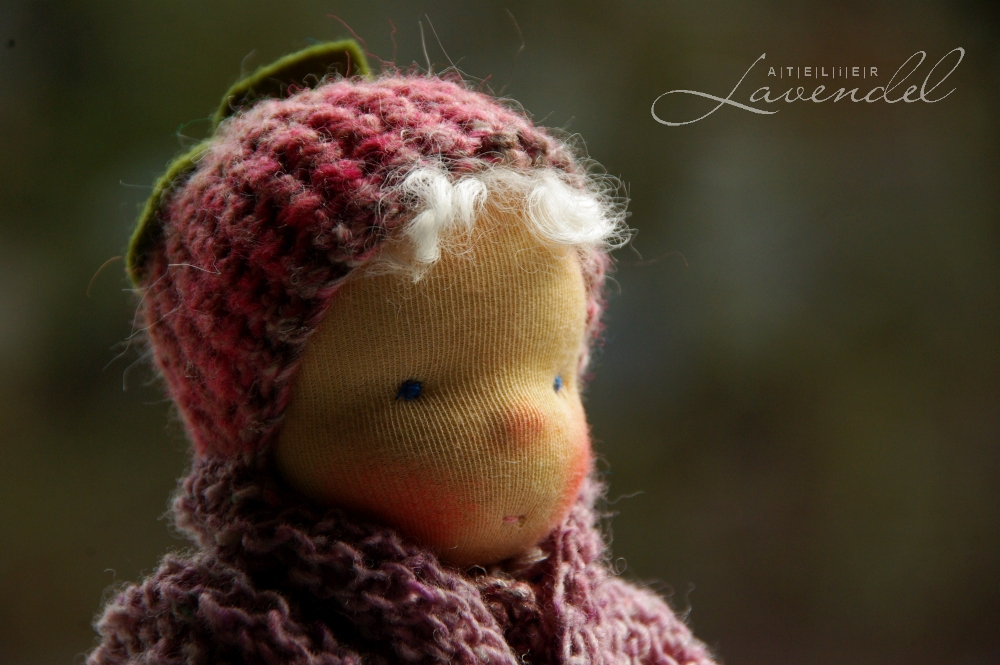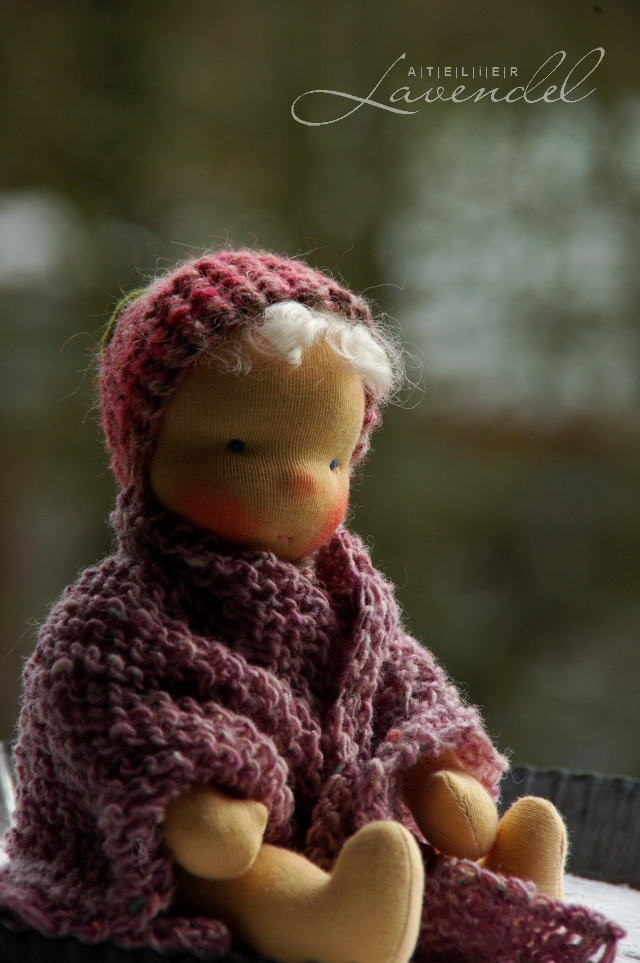 My Mary-Lou still has no clothes. I have to drawn some new pat­terns for her. What shall it be? Shall it be a sum­mer dress with bloomers? Or a wide skirt and some stripped leg­gings? Or.… What do you think?..
♥♥♥