Two tiny Wal­dorf angel dolls for two lit­tle sis­ters.
These dol­lies are care­ful­ly made by hand (no sewing mashine used). I have made them using organ­ic wool fleece, clean sheep wool for stuff­ing and mohair for theyr hair, which is dec­o­rat­ed with a tiny bow. These lit­tle guardian angels are a safe addi­tion to your chil­drens play room.
More lit­tle Ate­lier Laven­del guardian angel dolls are avail­able here and here now.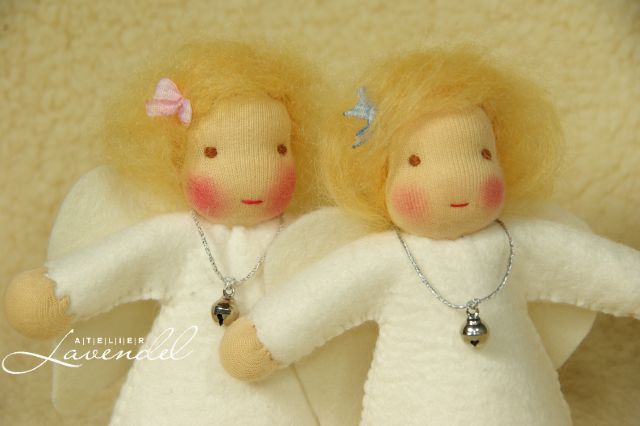 ♥♥♥