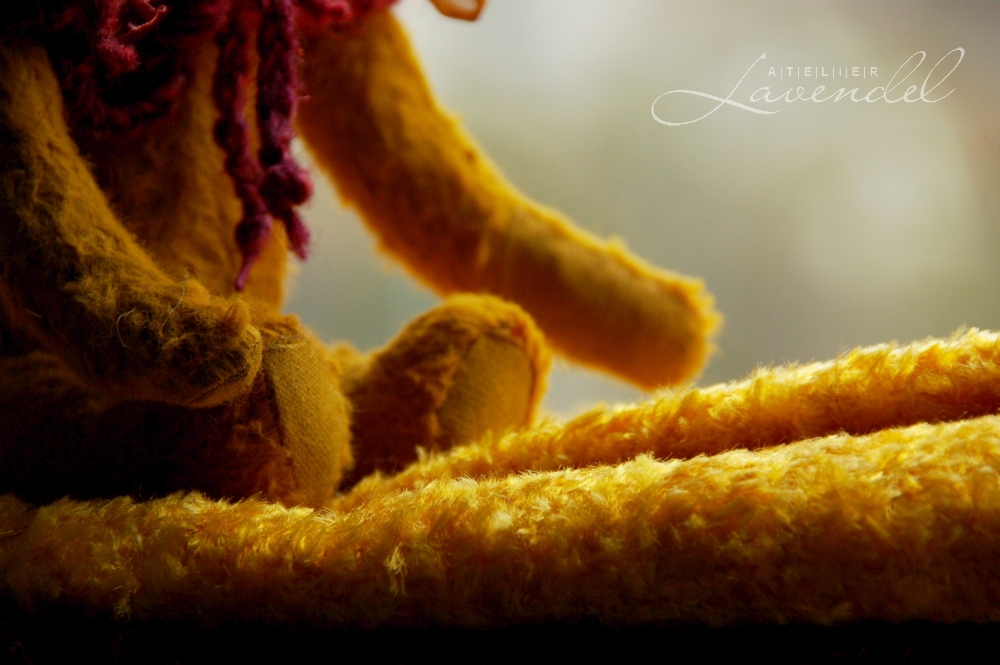 Feel­ing nos­tal­gic one windy day, I start­ed try­ing to restore my old ted­dy bear. He has fall­en in his last uneven fight against our very young and care­less pup­py-dog, for many, many years. We gave my lit­tle hero to a lady who knew how to bring him to life again. She did a great work, but unfor­tu­nate­ly much of his per­son­al­i­ty was gone.
Still, I want­ed my bear back…
So it come, that I land­ed up here with this lit­tle being in my hands, which just came to life in my stu­dio. My new old hero.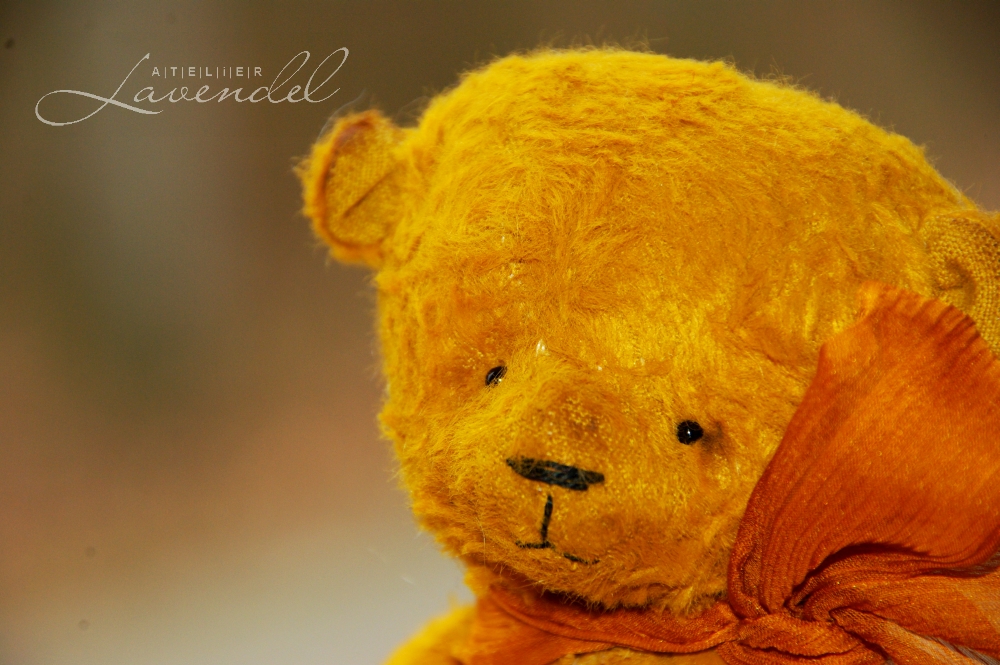 I drew his pat­tern with my old lit­tle bear in mind. I have made him com­plete­ly by hand with antique Ger­man mohair and stuffed him very firm­ly with dried wood shaw­ings. I gave him a mohair knit­ted hat and a cozy cowl to hold his neck warm. I called him Mikky.
He feels and looks dif­fer­ent, of course. But still, I love his per­son­al­i­ty, his vin­tage look and mem­o­ries he is bear­ing in his heart.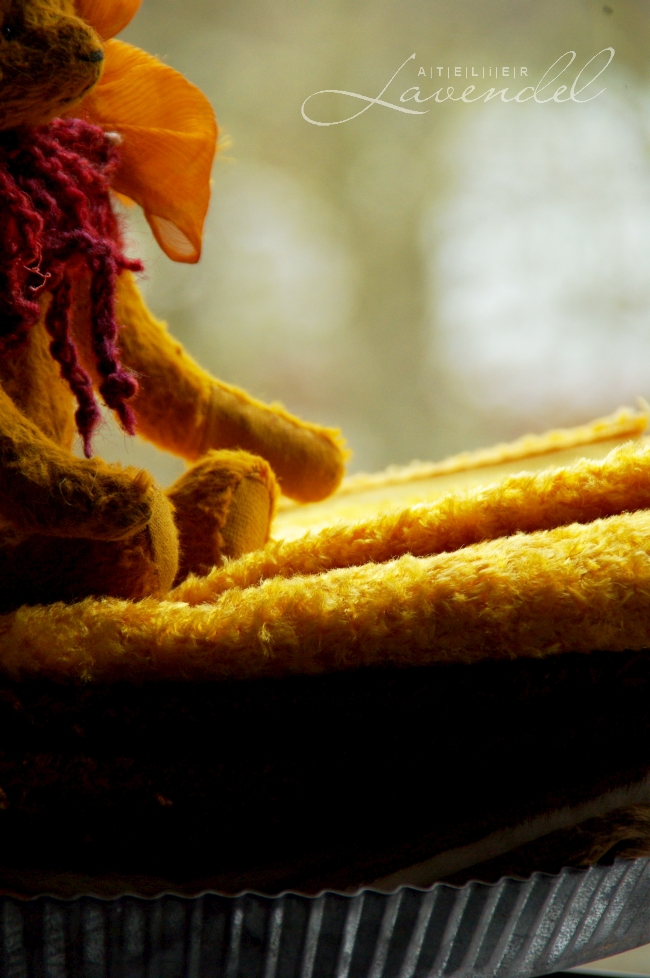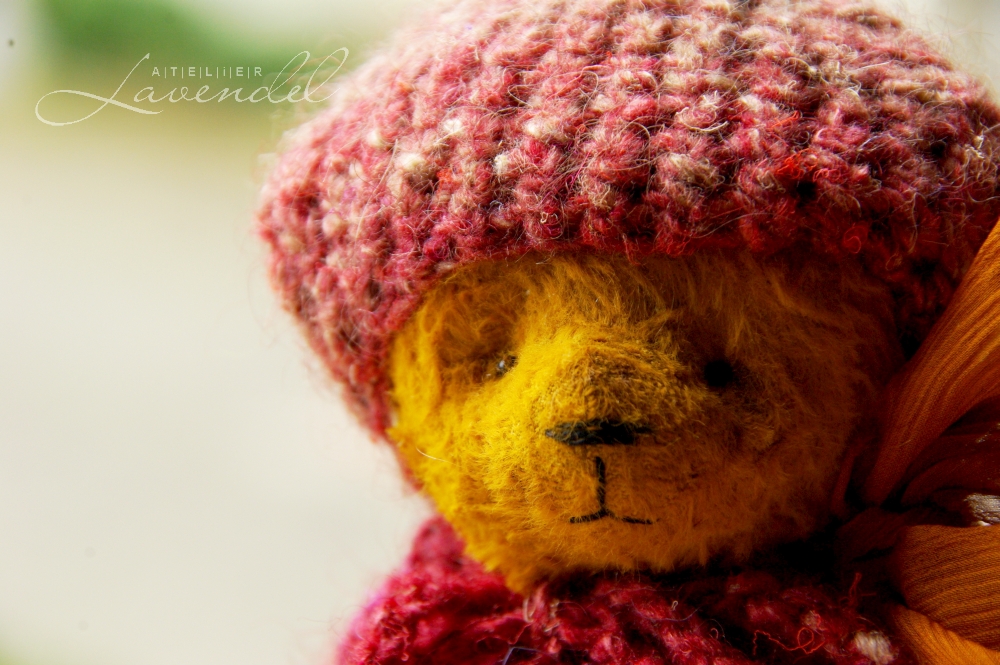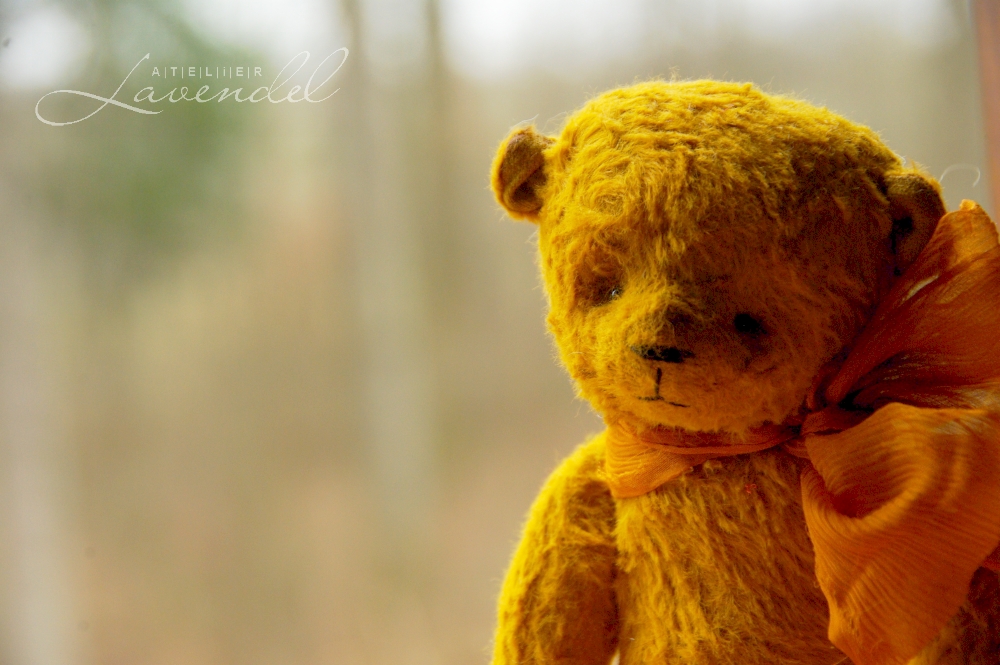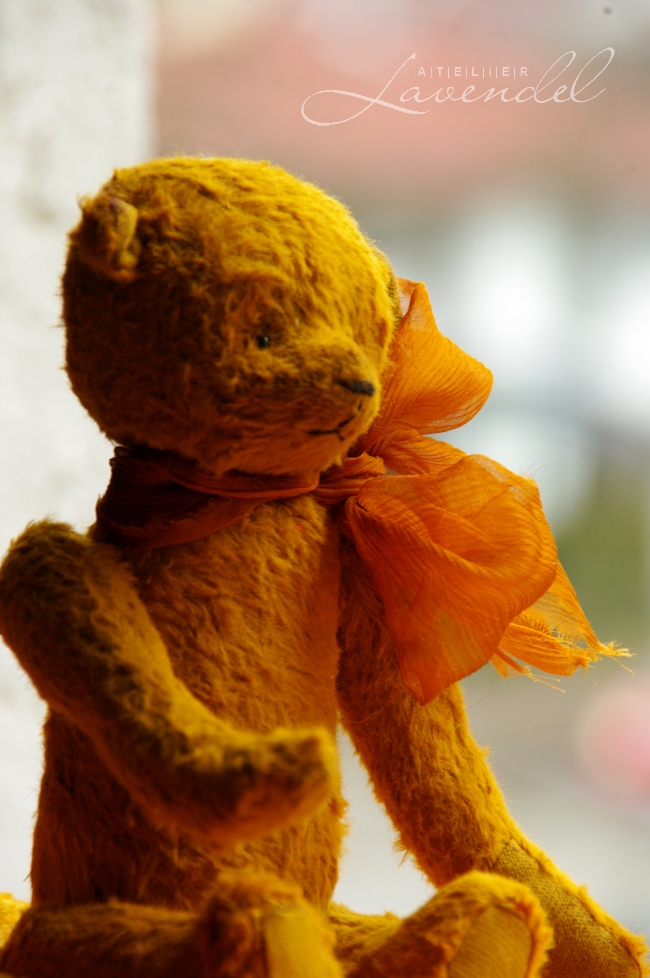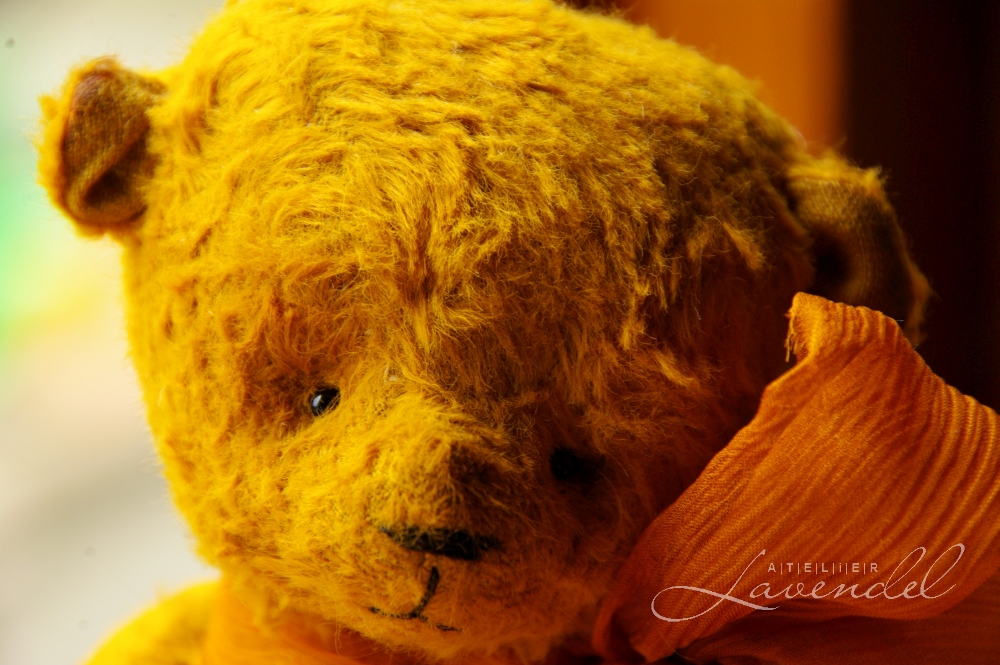 Hope, you like him as much as I do!
♥♥♥