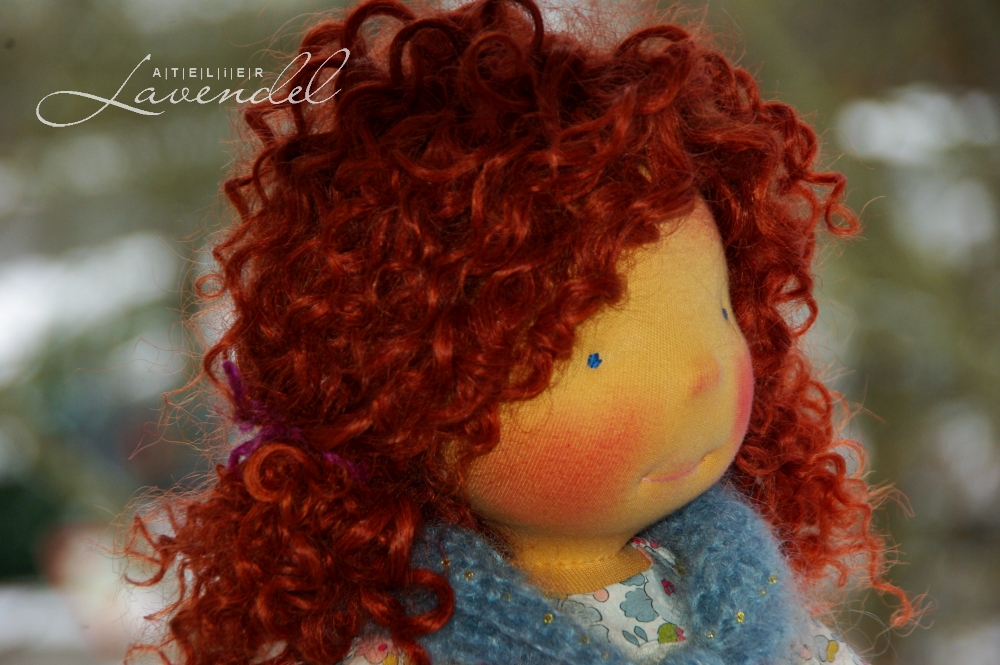 I want you to meet Jen­nifer and William, here, please! Jen­nifer is a win­ter child, snow-lov­ing, keen ice-skater and a lov­ing sis­ter. William is a lit­tle dream­er. He real­ly enjoys it to par­tic­i­pate on all the adven­tures, Jen­nifer is invent­ing every day, By any weath­er, of course.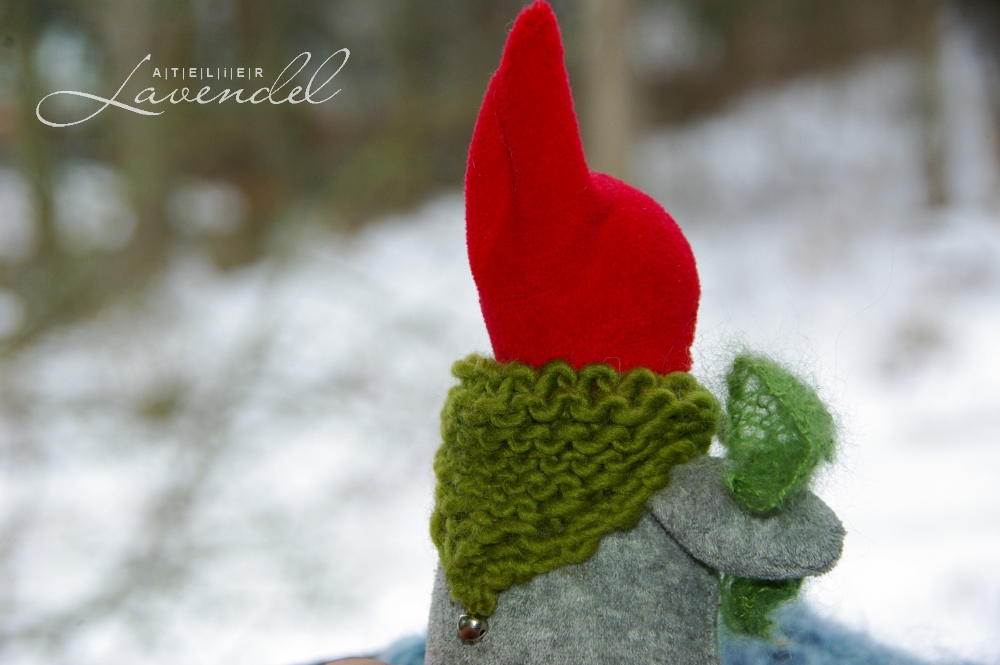 We already know in gen­er­al, what clothes Jen­nifer pre­fer, I wrote about here. Just some awe­some details are still to be men­tioned.
.…Her cowl and her hand warmer are made with plant dyed mohair. The are fea­tur­ing tiny seed beads embroi­dery. There are snowflakes on her hand warm­ers and the cowl is fea­tur­ing a bor­der, a sub­tle row of hand embroi­dered gold­en Chech seed beads.
…The tex­ture of her car­ry bag is so rich and tasty, I tried not to add to much, I left it free of every influ­ence, just pure joy for the fin­ger to touch…
…The icy bluish shades of the Lib­er­ty fab­ric Jennifer´s dress is made of per­fect­ly comes togeth­er with vin­tage off-white cot­ton lace.
…I have cho­sen the icy-blue organ­za rib­bons to close her wool felt shoes.
…Her pinafore is fea­tur­ing a tiny sil­ver bell, fas­tened on a apple band. Just to remem­ber the scent of the Sum­mer.…
Jen­nifer and William are now avail­able here and here.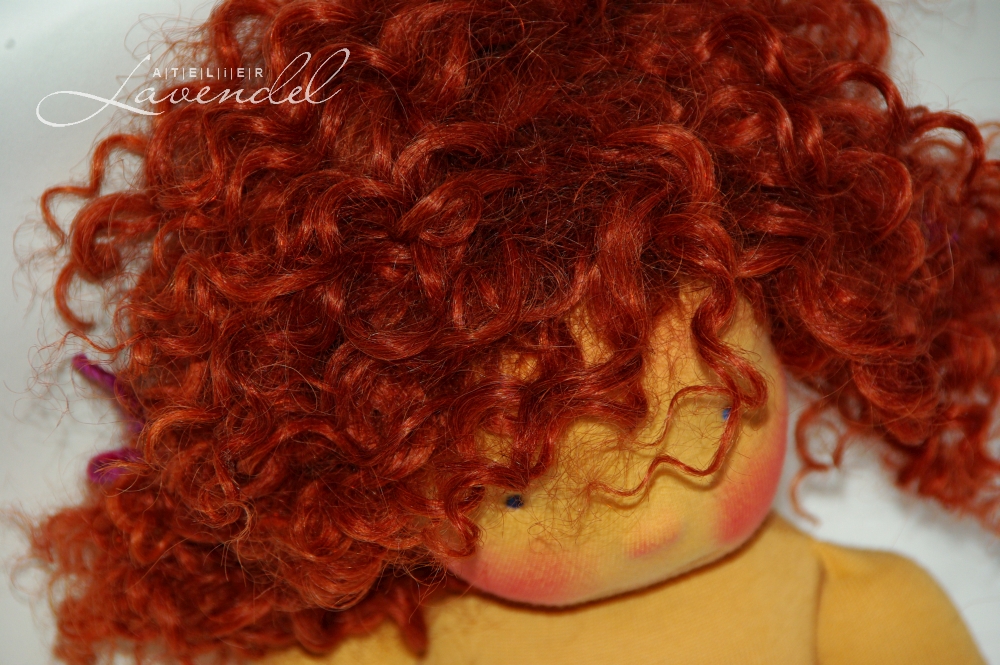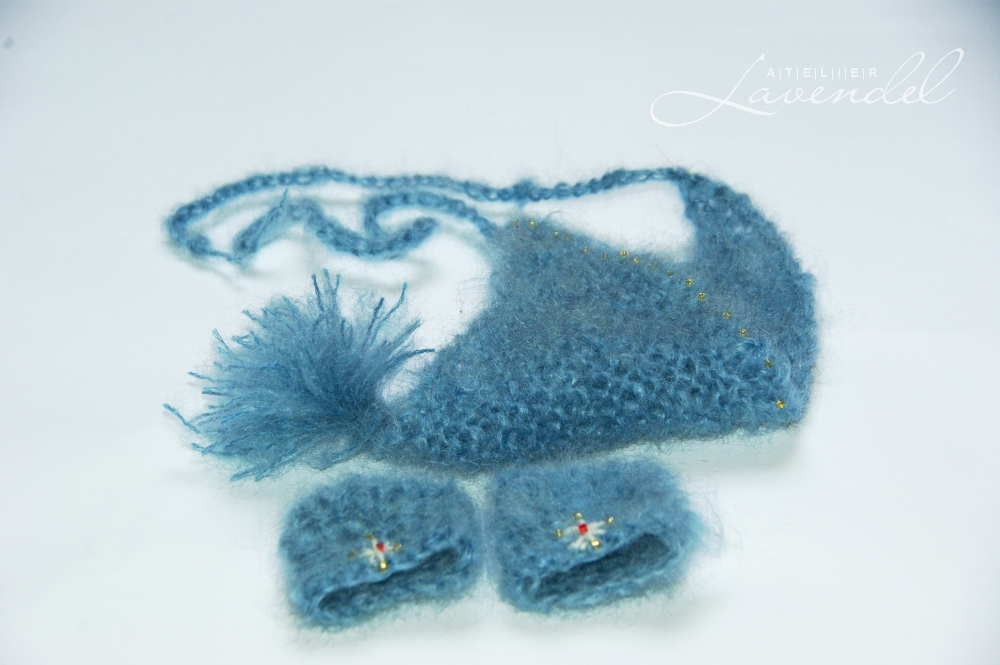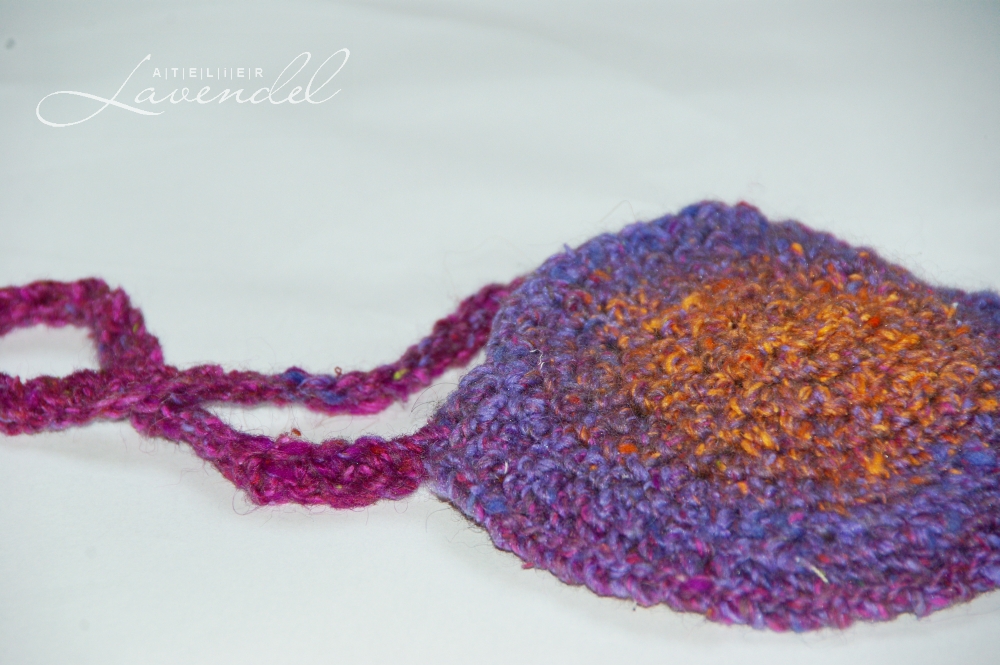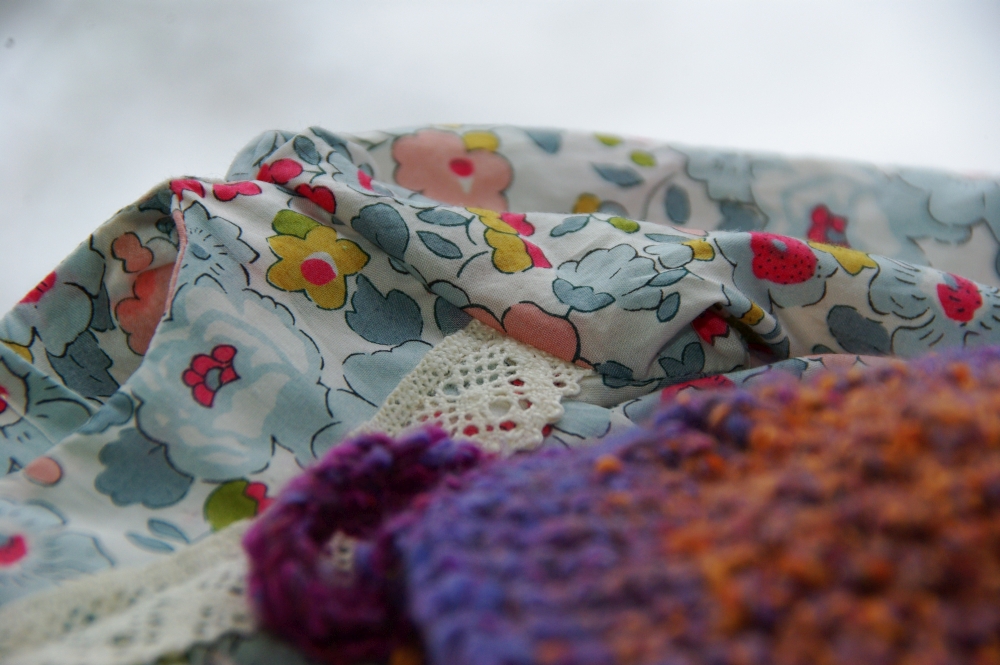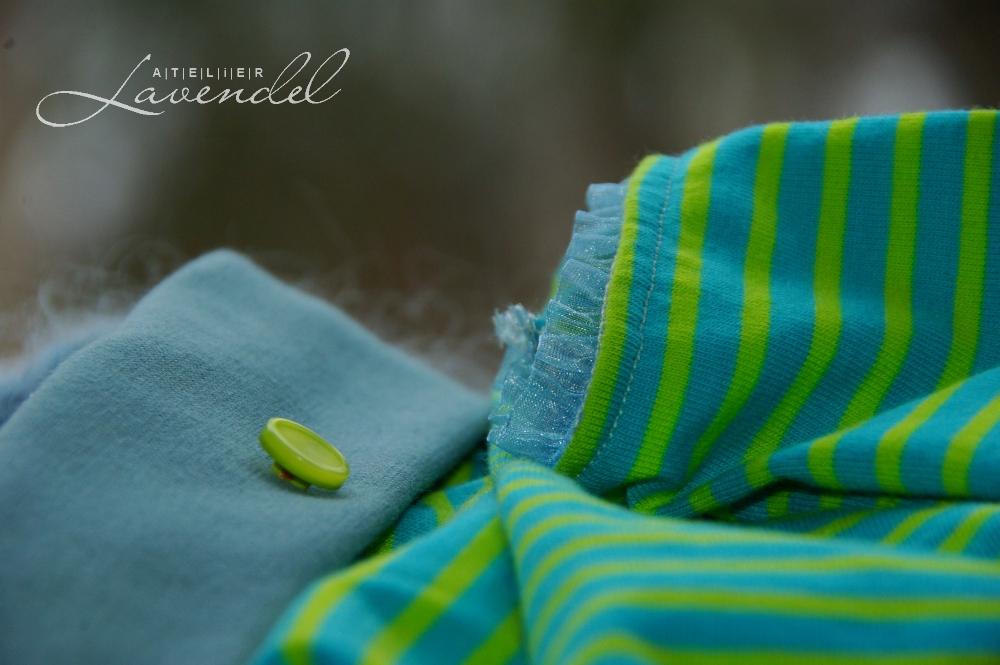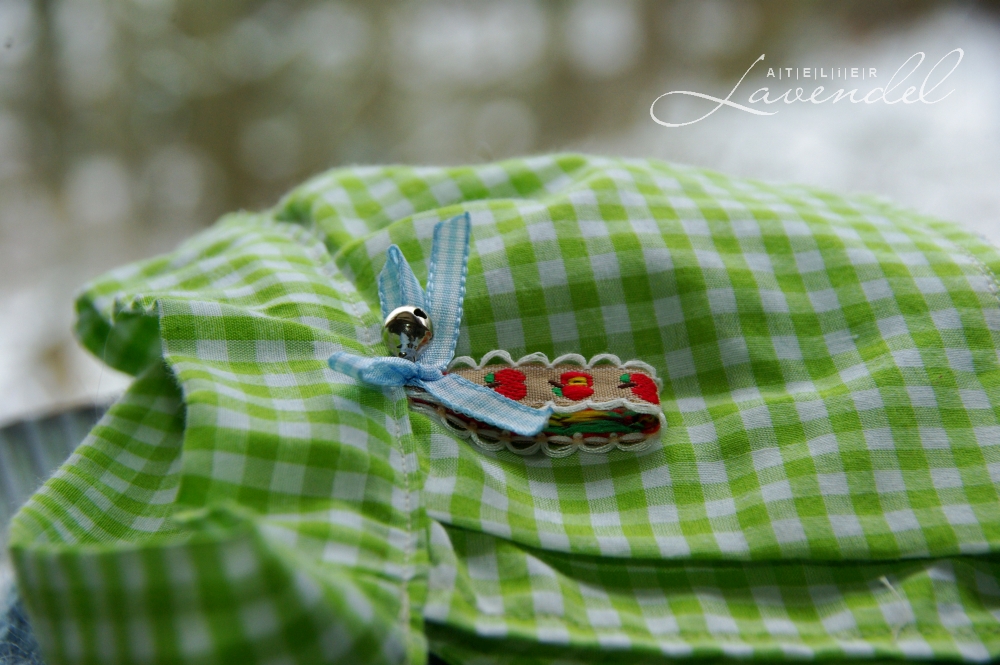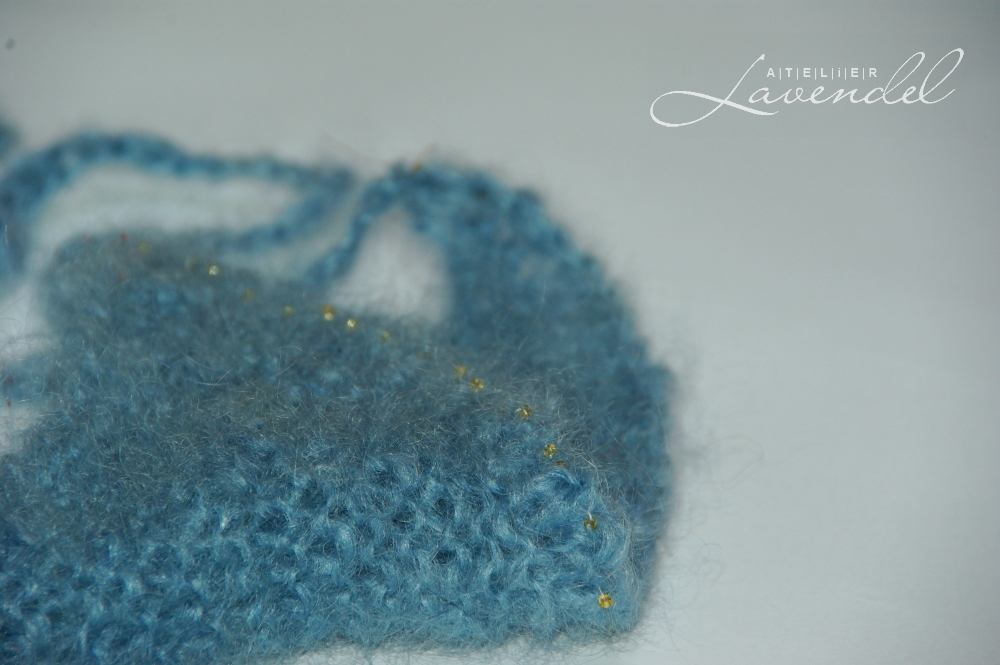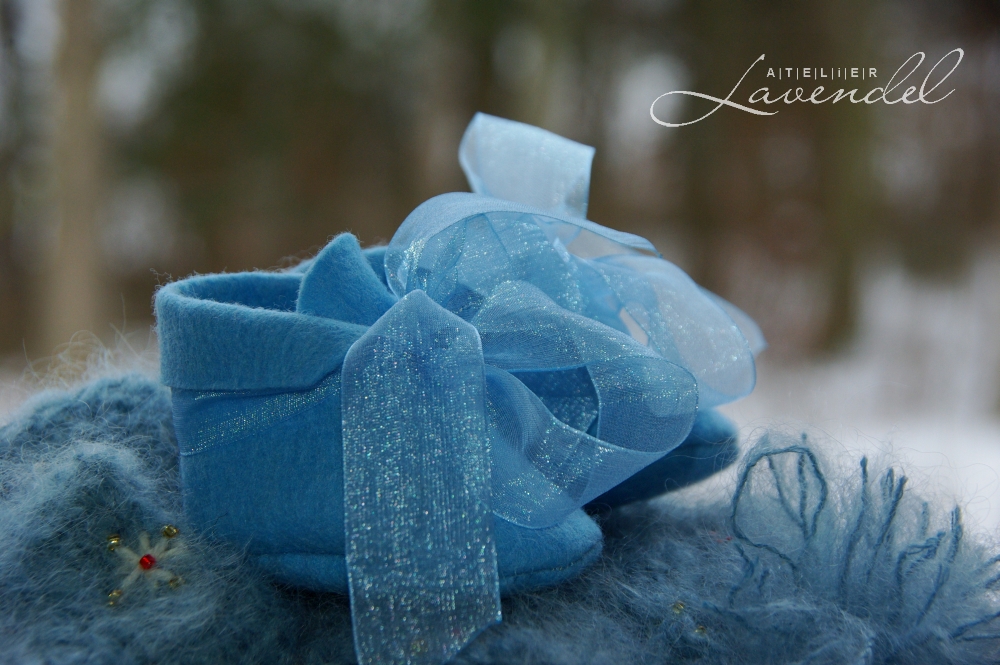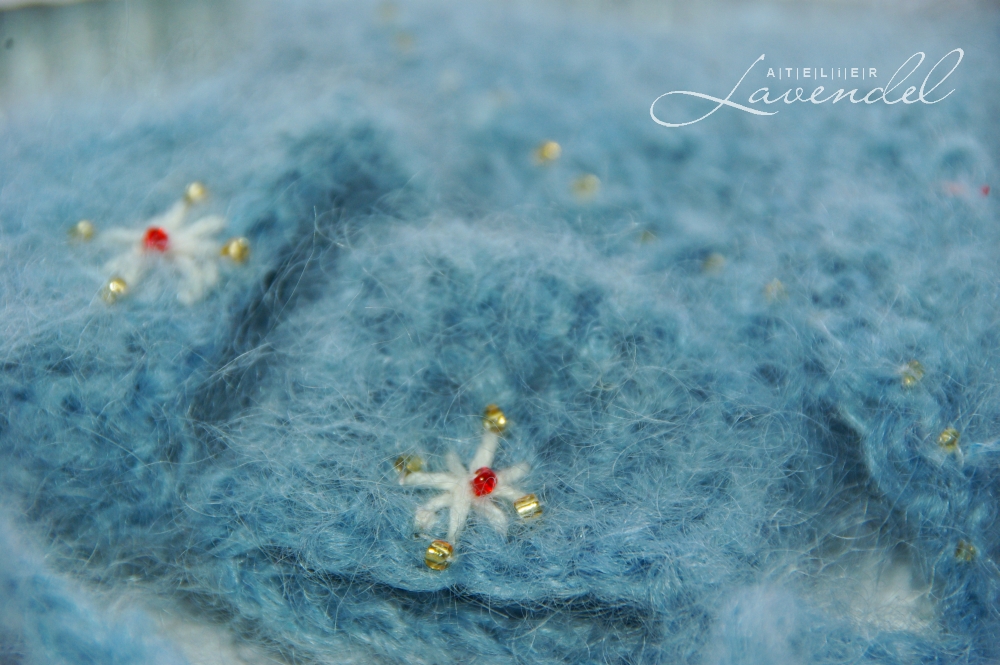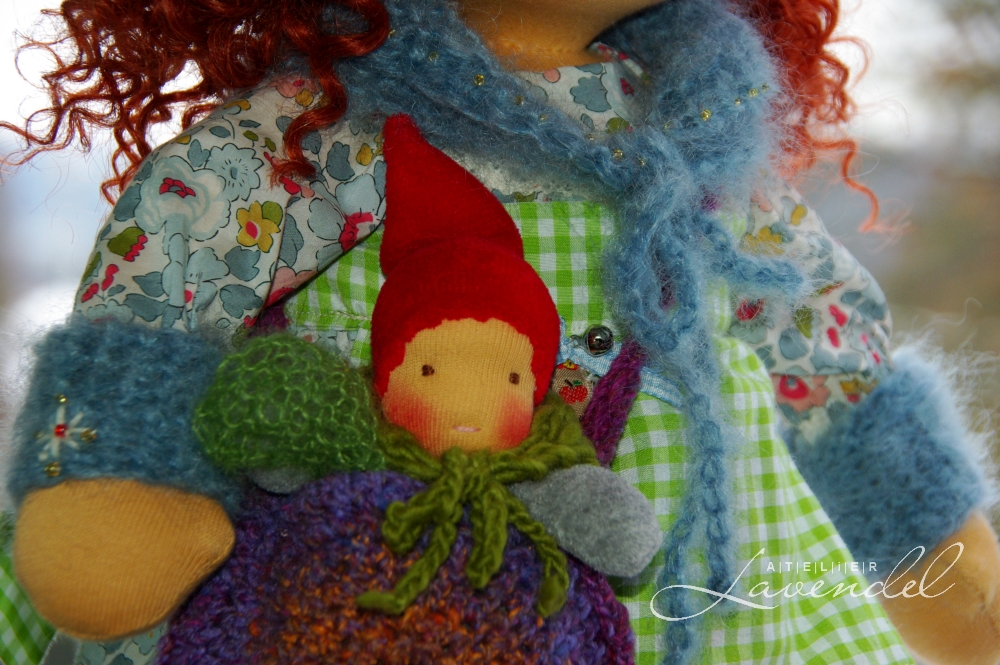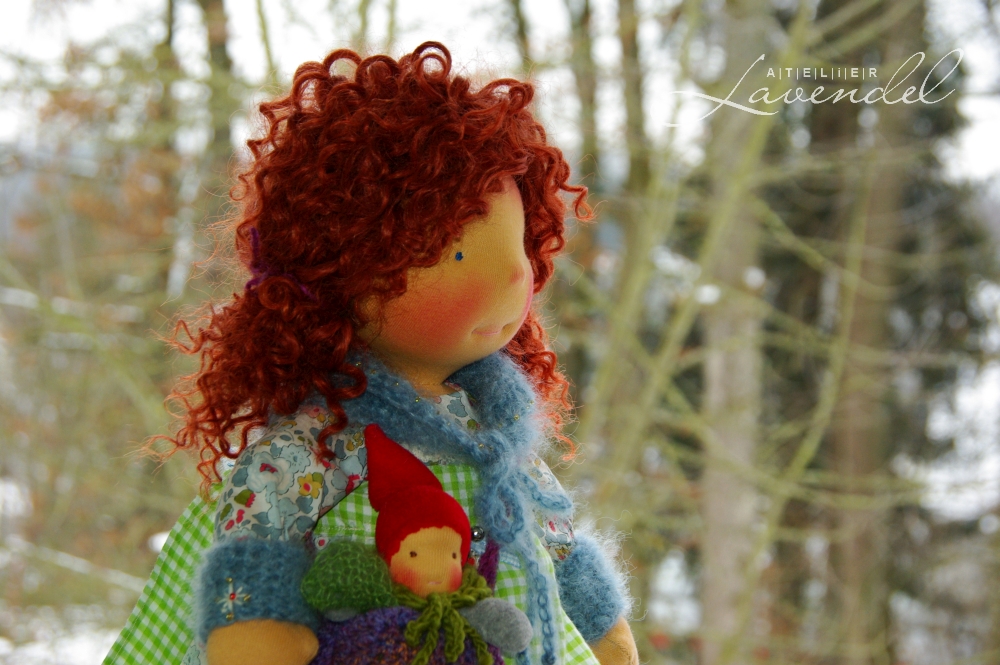 ♥♥♥