Meet Fabi­enne!
Stand­ing 7 inch­es (18cm), it is an ooak old cir­cus artist bear, hand­made by Ate­lier Laven­del with lots of love and care, using my designs and high-qual­i­ty all nat­ur­al mate­ri­als.
This bear is made with high qual­ity hand paint­ed vis­cose, which gives him a love­ly well much loved vin­tage touch. He has orig­i­nal Ger­man glass eyes. I hand embroi­dered his nose with cot­ton embroi­dery floss. I used organ­ic clean sheep wool to stuff his body and limbs and added to his bel­ly some steel shot, which it safe­ly placed with­in a linen bag, for more love­ly weight.
This bear is hand paint­ed using non-tox­ic fine artist pas­tel colours. His ful­ly joint­ed arms, legs and head are mov­able and pose able. His vin­tage style hat and his col­lar are hand­made by me, both are plant-dyed, and dec­o­rat­ed with a a tiny rusty bell, still tin­kling love­ly.
Fabi­enne is now avail­able here.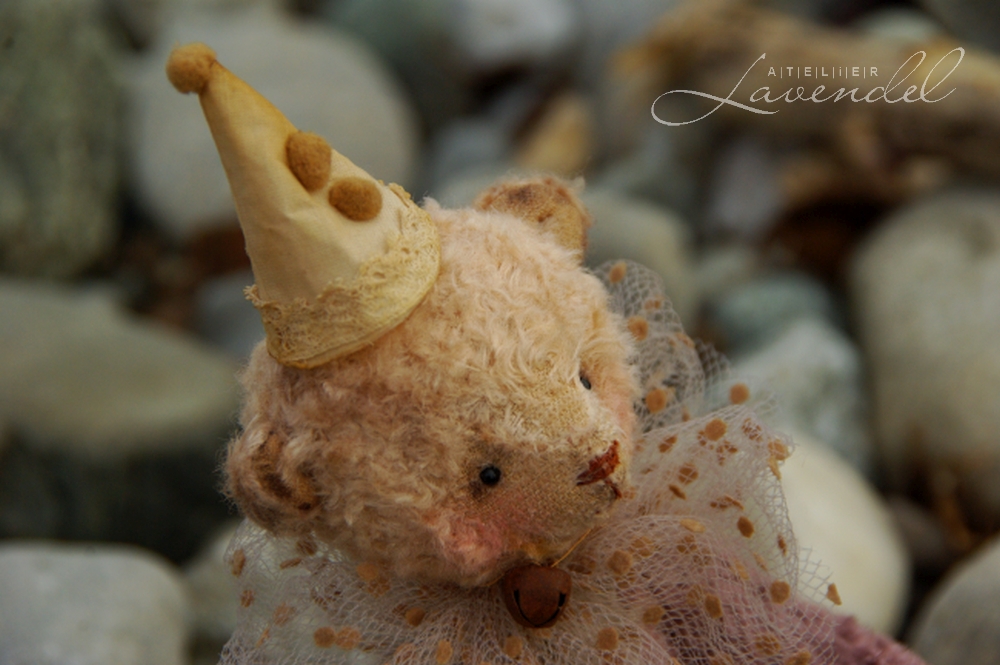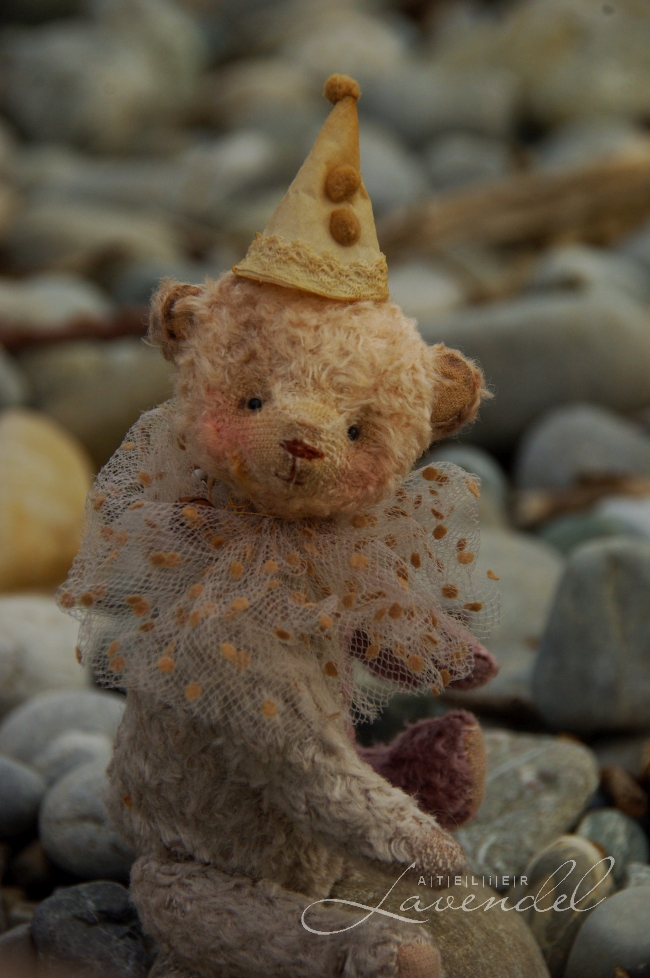 ♥♥♥