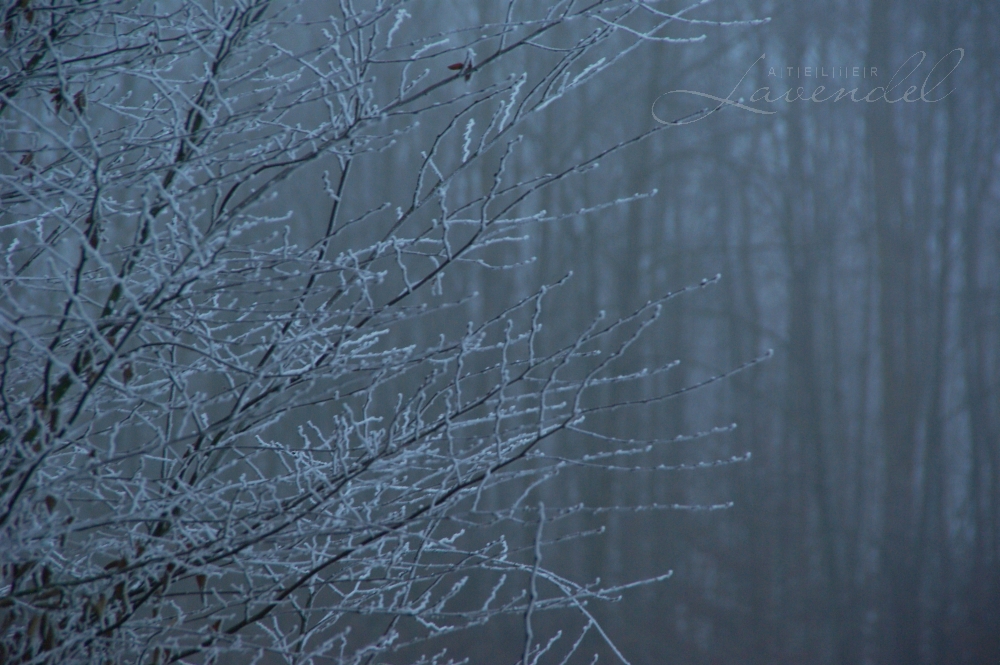 These days that misty, cold and windy, we are so lucky to meet two sweet­ies in here: two lit­tle souls with sparkling joy in their eyes and sun­ny dreams in their hearts: Hei­di and Michel. Come in, please, I want you to meet Hei­di and Michel. They are OOAK nat­ur­al fibres dolls by Ate­lier Laven­del. Hei­di is stand­ing 16 inch­es. Michel the Dwarf is about 5inches. He is Heidi´s tiny baby doll and her best friend.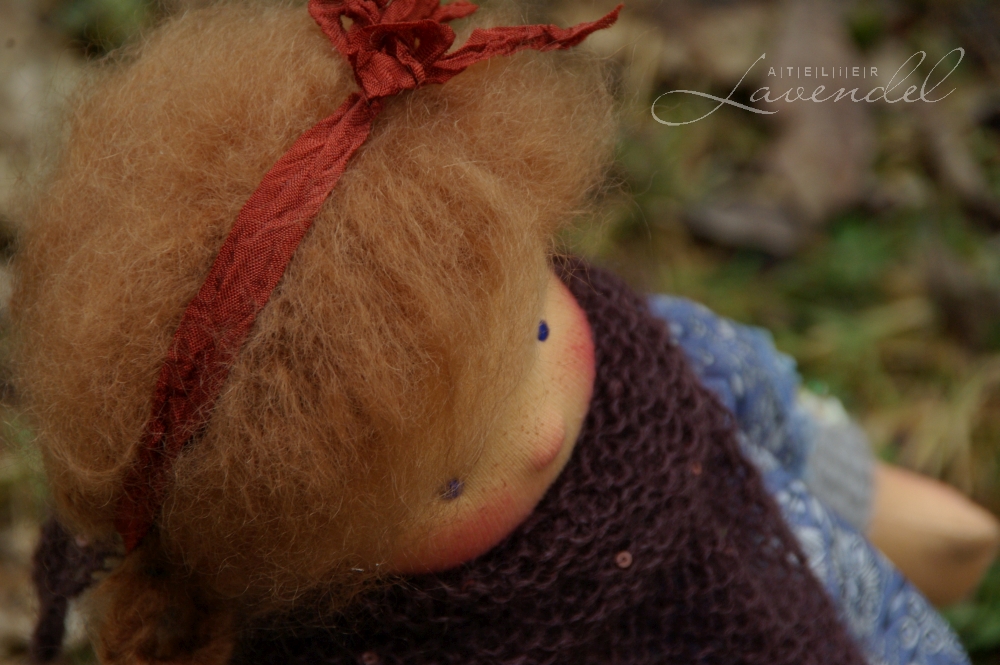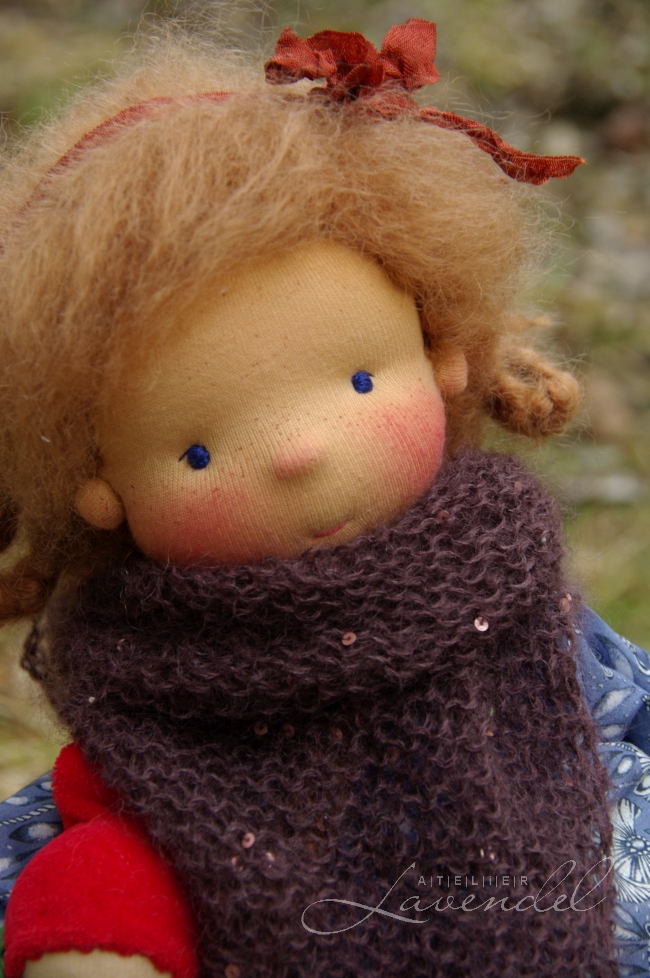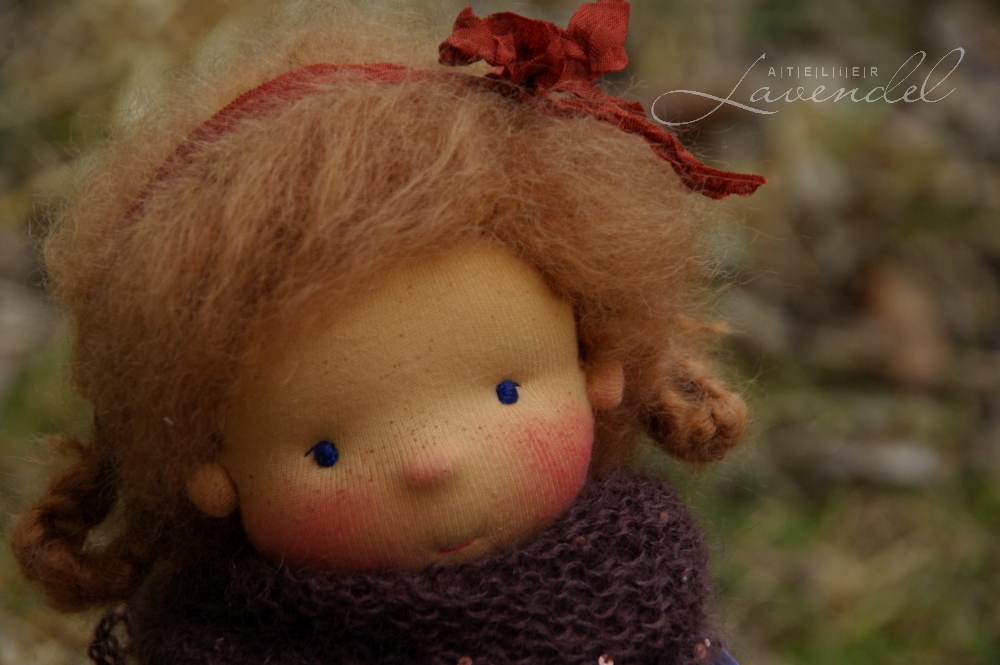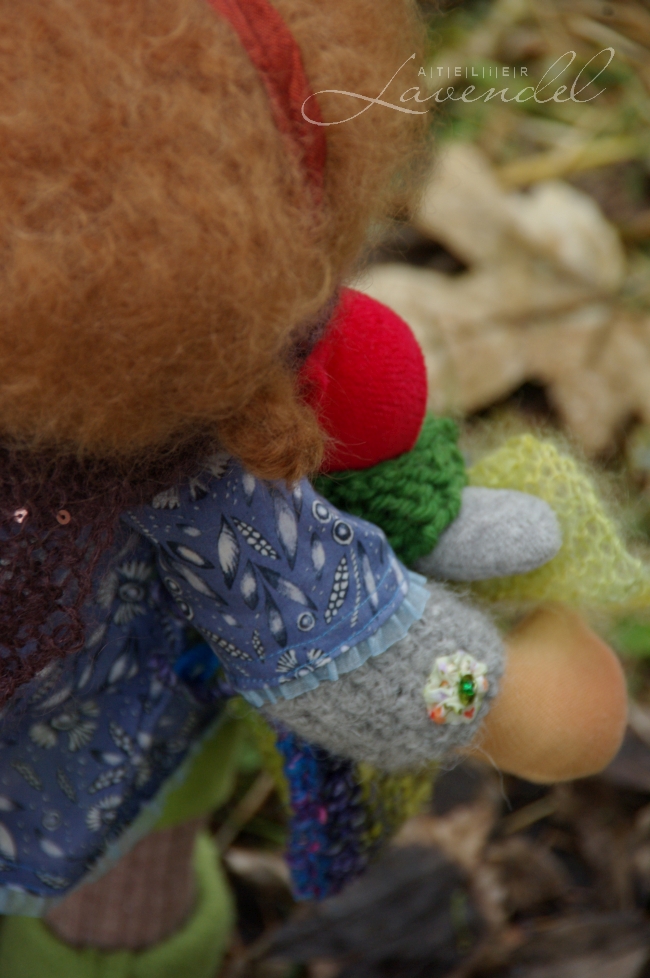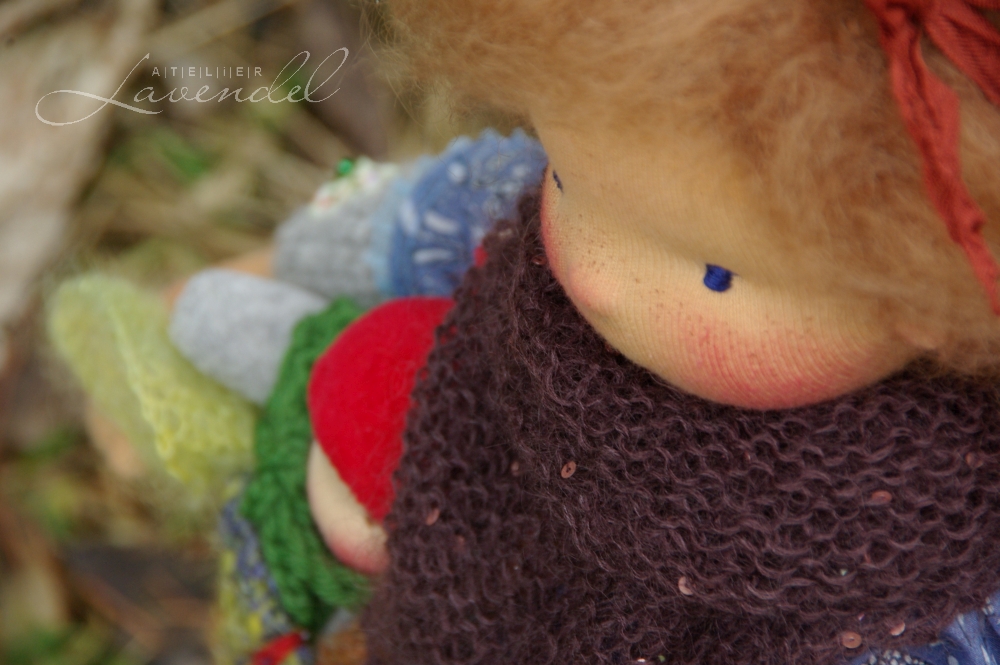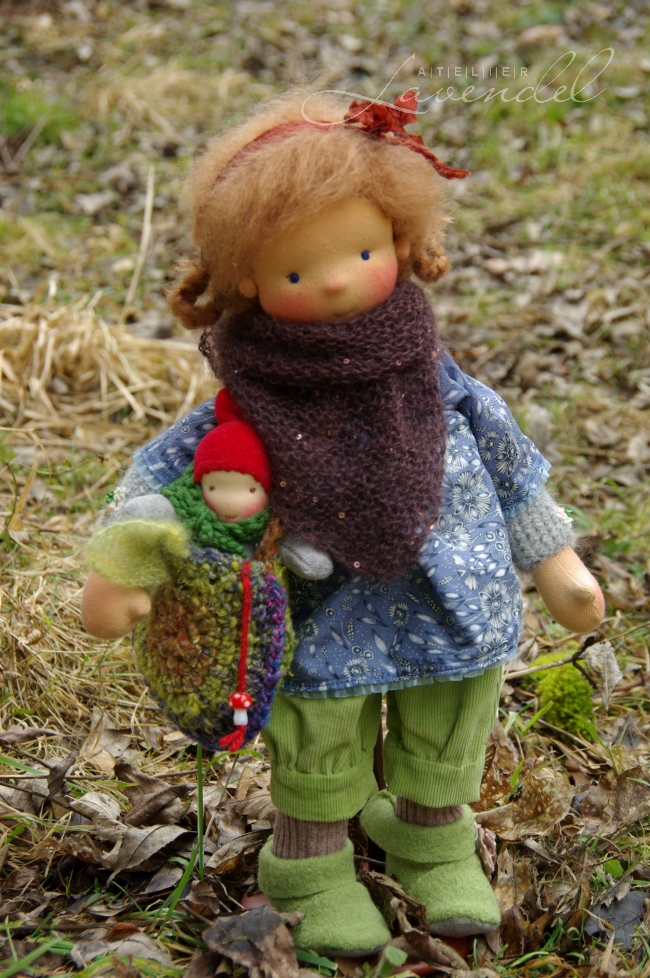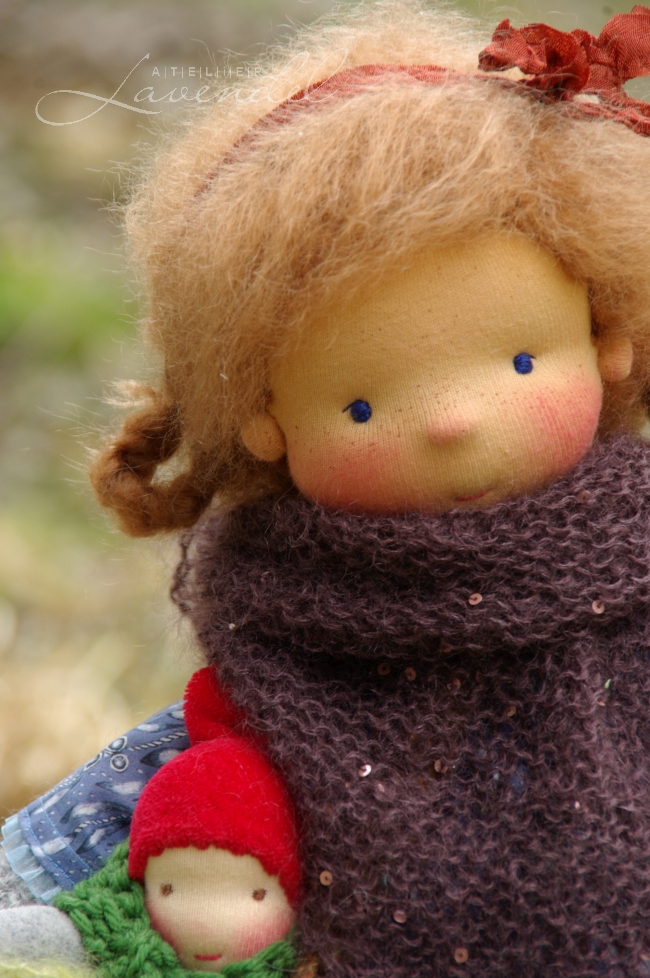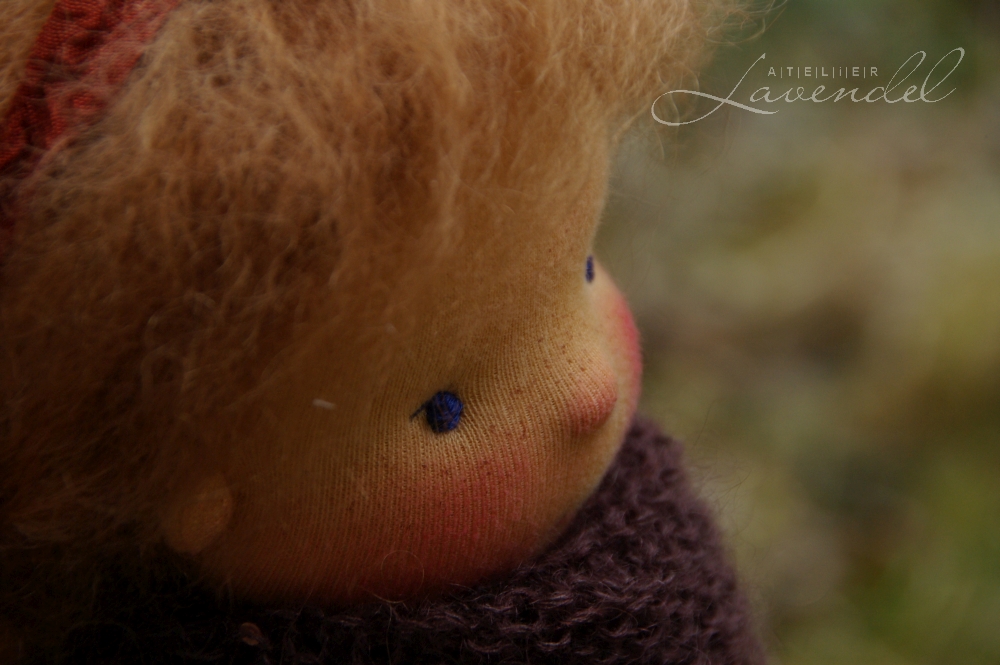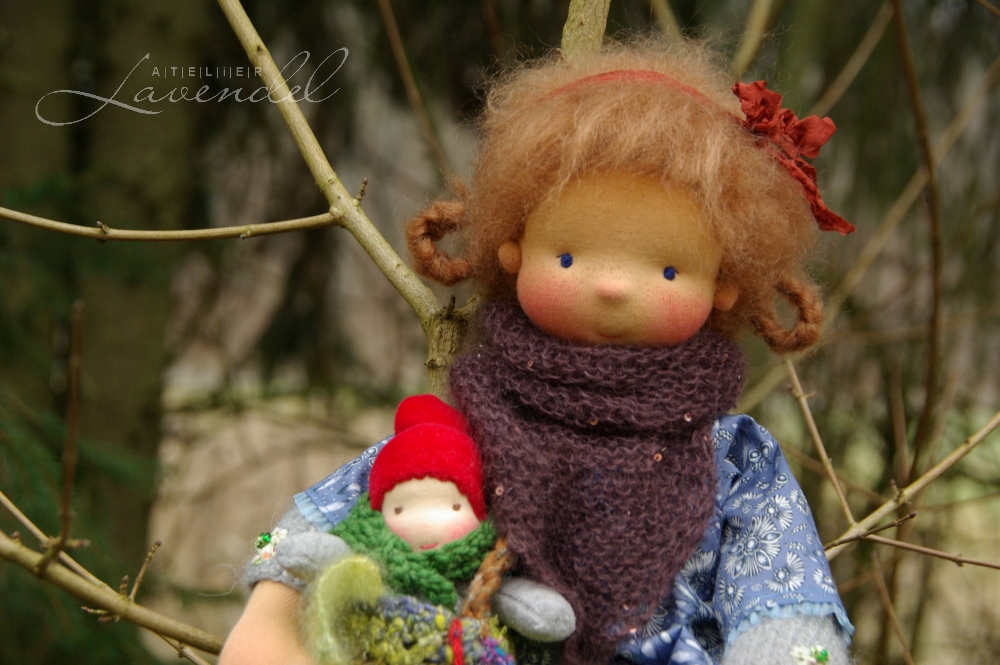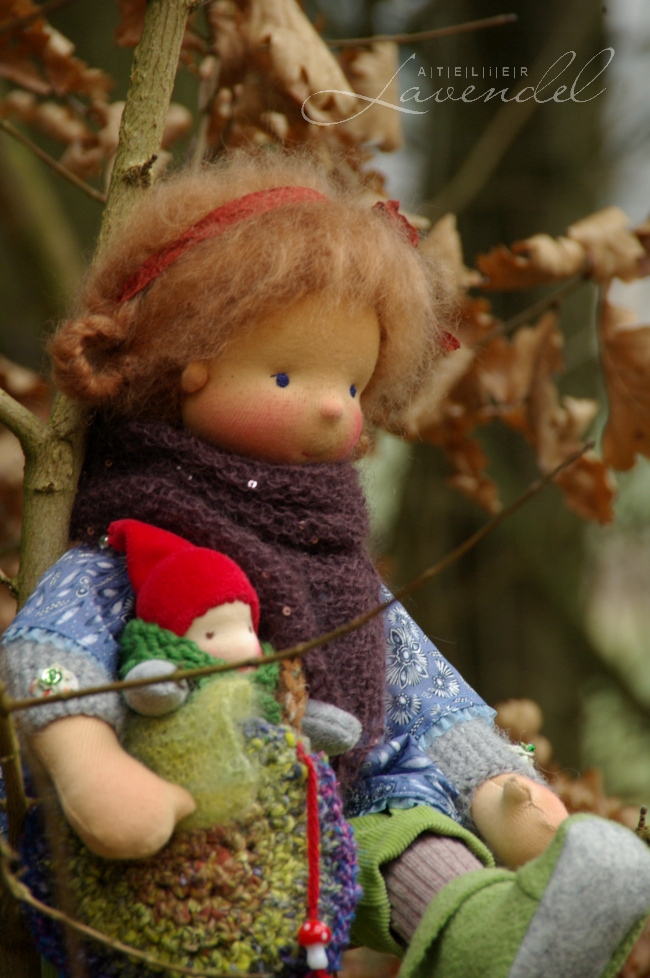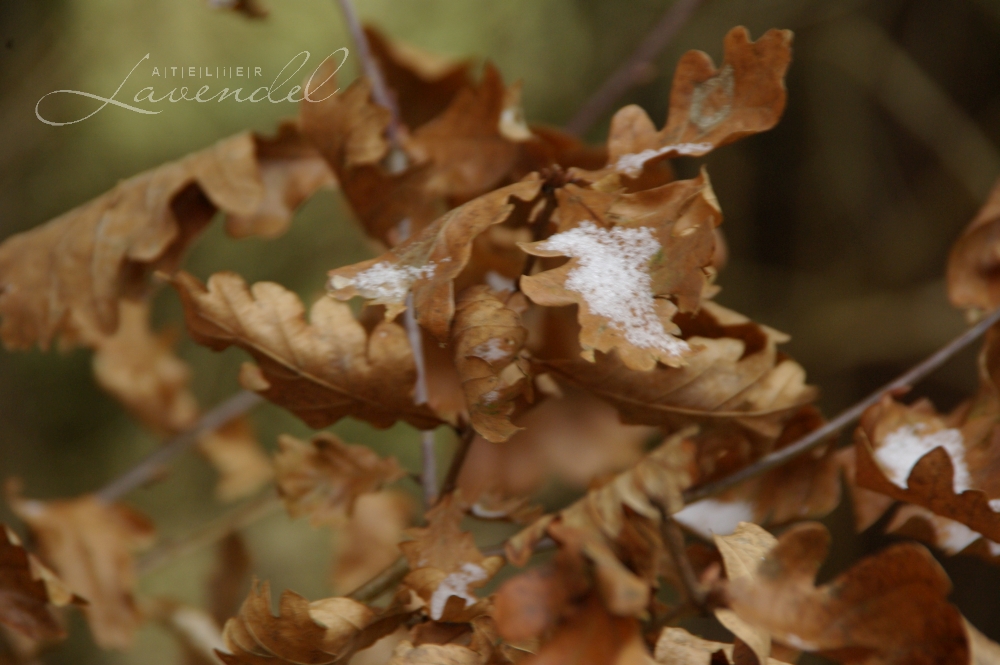 Hei­di is wear­ing a dress of Lib­er­ty of Lon­don cot­ton fab­ric to close with two sea shell but­tons and hand made loops, knicker­bock­ers of organ­ic cot­ton vel­vet and undies (not pic­tured ) beneath. Her boots are made with pure wool felt. Her large cowl is knit­ted gor­geous lace weight mohair on silk. Her cosy cro­chet hand warm­ers with applique are made it organ­ic undyed alpaca yarn. Her leg warm­ers are upcy­cled cash­mere knit. All her clothes are remov­able and wash­able. Hei­di has blue eyes, which are care­ful­ly hand embroi­dered.
Her hair are made with Dol­ly­Mo mohair, cro­cheted into a cap. Her braids are fas­tened on both sides of her head pony-tails style, so they can be restyled and gen­tly combed. This doll has a neck, ears, a bel­ly but­ton and a sweet bum. Her head is soft sculp­tured of card­ed clean organ­ic sheep wool. Through the inner arma­ture in her neck the head is slight­ly mov­able, gen­tle but most expres­sive ges­tures and expres­sions are pos­si­ble. The body is firm­ly stuffed with 100% organ­ic pure wool; the "skin" is of high-qual­i­ty 100% cot­ton inter­lock from tra­di­tion­al Swiss man­u­fac­ture.
Her shoul­der bag is cro­chet with eth­i­cal­ly made wool/silk/mohair fibre. Tiny friend of Hei­di, she calls him Michel, is usu­al­ly sit­ting in her car­ry bag quite still and look­ing around. Michel is wear­ing light green over­all and red point­ed hat. His cloth­ing of organ­ic cot­ton vel­vet can not be put off. His amaz­ing­ly soft shawl of moss green plant dyed wool and his tiny blan­ket of lace weight mohair can be put off. This doll is made to be a com­pan­ion and a true play mate with­in a free imag­i­na­tive play and can be hand washed in a basin with a mild soap.
Hei­di and Michel are now avail­able here .
♥♥♥