These are Dora and Det­tlef.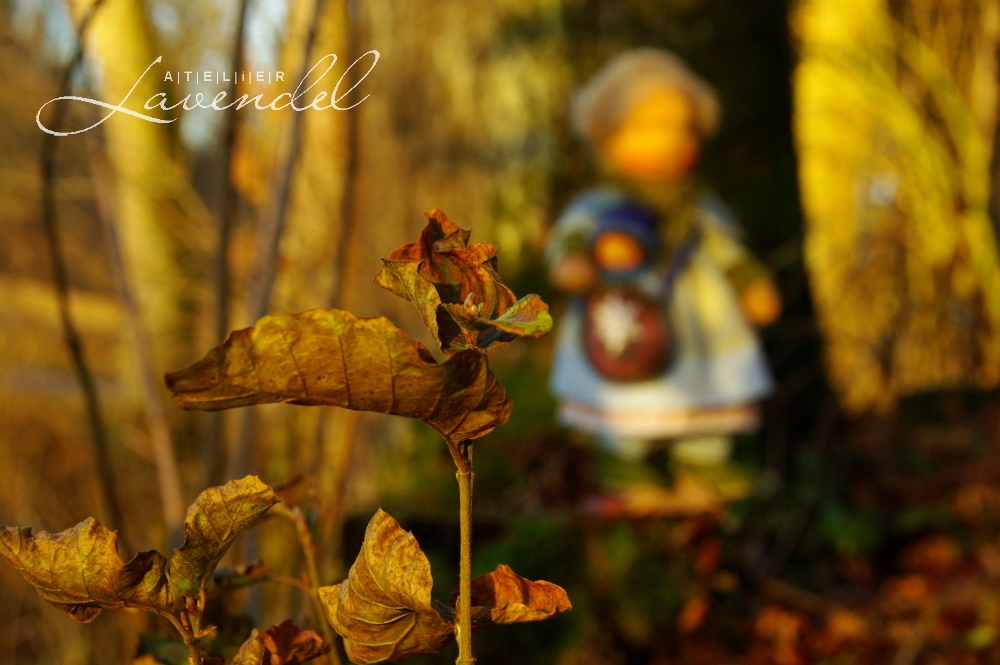 Both of them came here late­ly, one sun­lit ear­ly Decem­ber morn­ing. Just some days before Christ­mas. Some days before Christ­mas trees are going to enchant every­thing around with can­dle lights and sparkles.
Two lit­tle trav­ellers on their way home…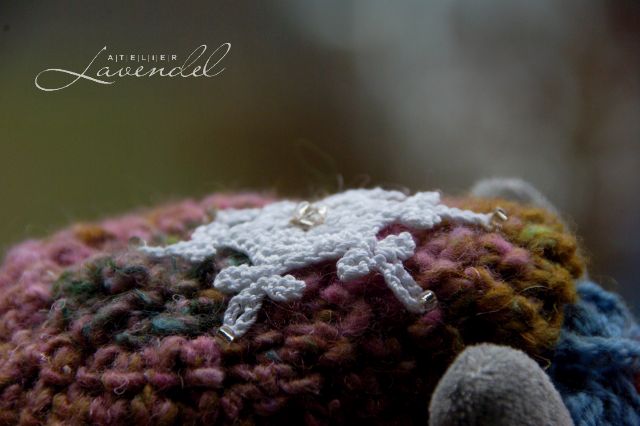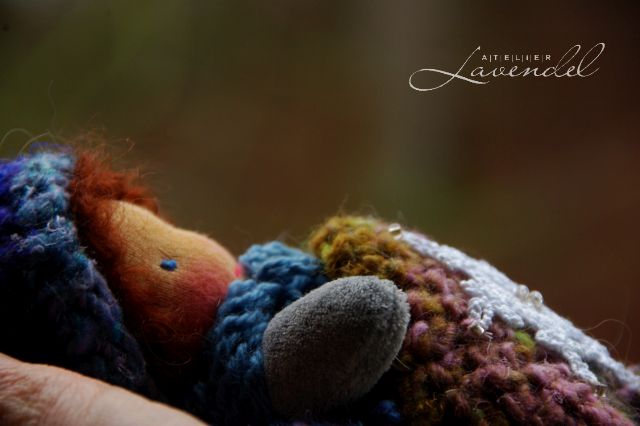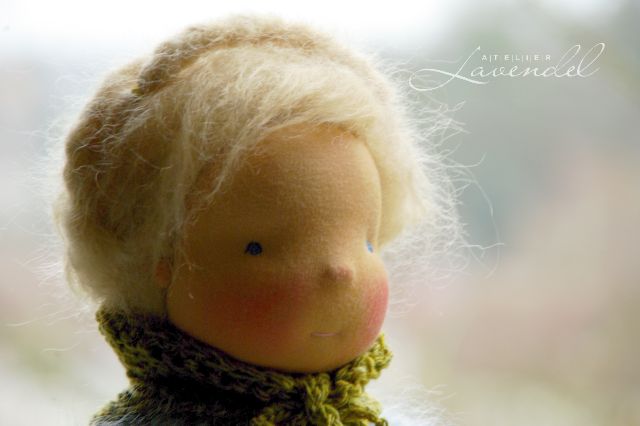 Dora and Det­tlef are OOAK nat­ur­al fibres cloth dolls hand­made by Ate­lier Laven­del with lots of love and of care. Dora stands 17 inch­es, Det­tlef is her tiny baby broth­er, 5inches tall.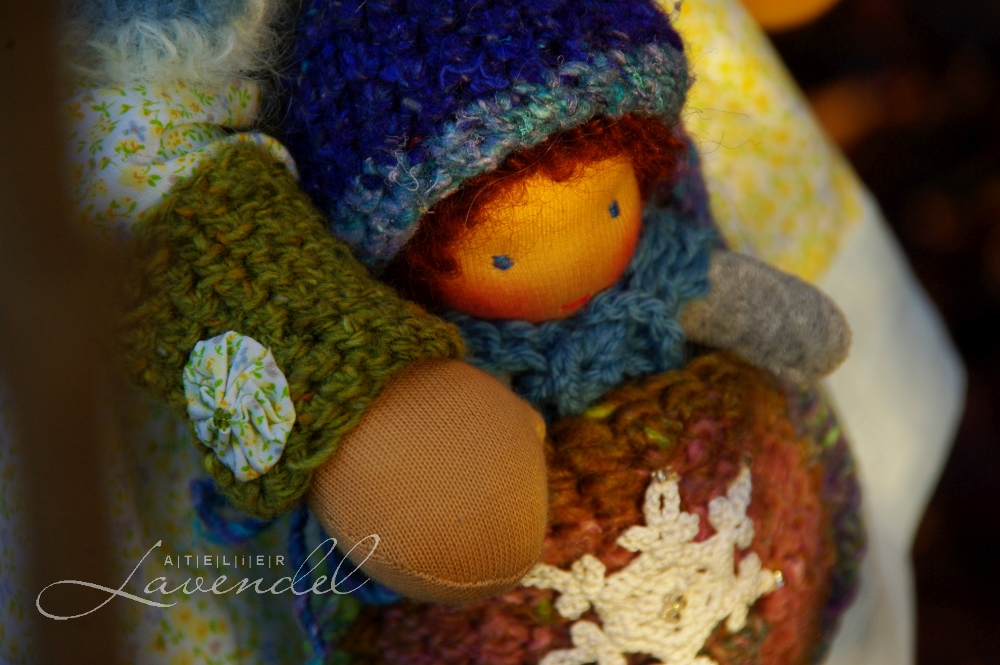 Dora is wear­ing a dress of gor­geous colour­ful organ­ic cot­ton fab­ric, which is trimmed with organ­ic linen fab­ric and dec­o­rat­ed with cot­ton lace and an under­skirt beneath, dec­o­rat­ed with cot­ton lace. She has striped pants of organ­ic cot­ton jer­sey and undies. Her boots amade with pure wool felt. Her knit­ted scarf of peri­win­kle blue plant dyed mohair is hold­ing her neck warm on cold days. Her cowl with a tas­sel and her hand warm­ers are knit­ted of gor­geous Done­gal tweed wool. Her bag is cro­chet with an artist made hand spun wool/silk/mohair fibre and dec­o­rat­ed with an applique of a cro­chet snowflake, fea­tur­ing some snowy sparkles of chech seed beads. Tiny broth­er of Dora named Det­tlef, is enjoy­ing to be car­ried around in her beau­ti­ful and cosy bag. Det­tlef is wear­ing a hat with a pom­pom on the top and a thick woollen cowl. His brown locks are mohair. His cloth­ing of organ­ic cot­ton vel­vet can not be put off.
Dora and Det­tlef are now avail­able here and here.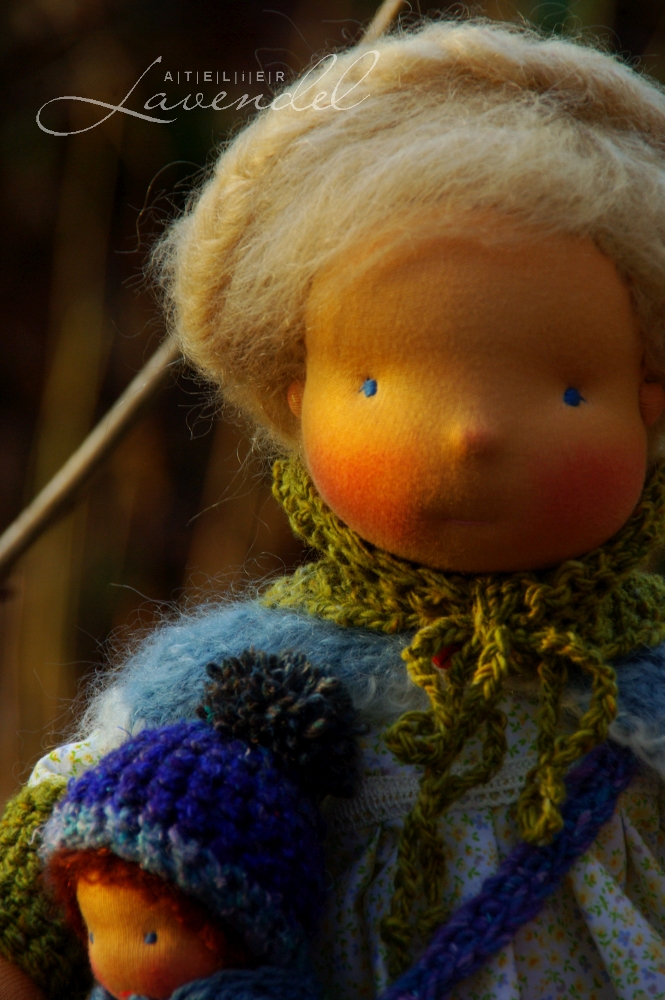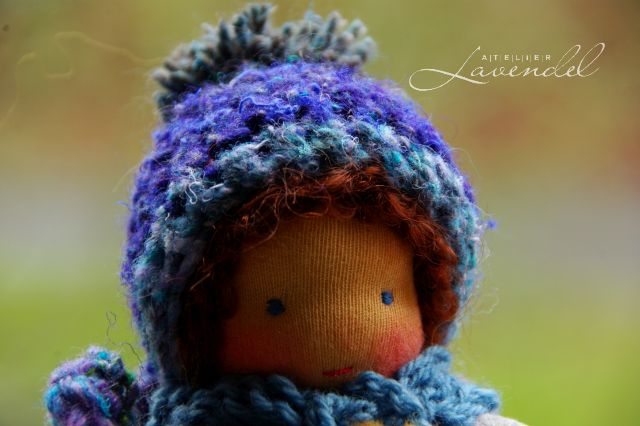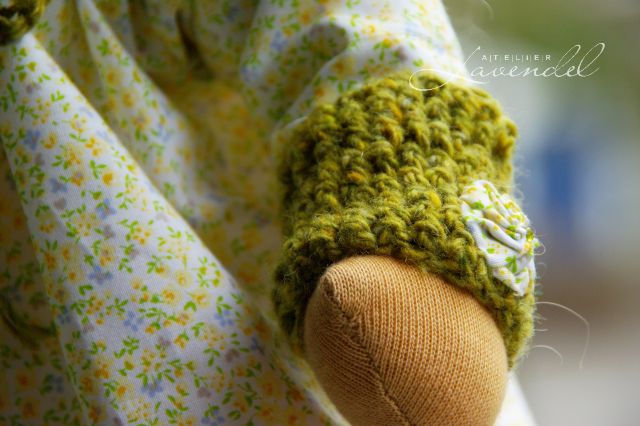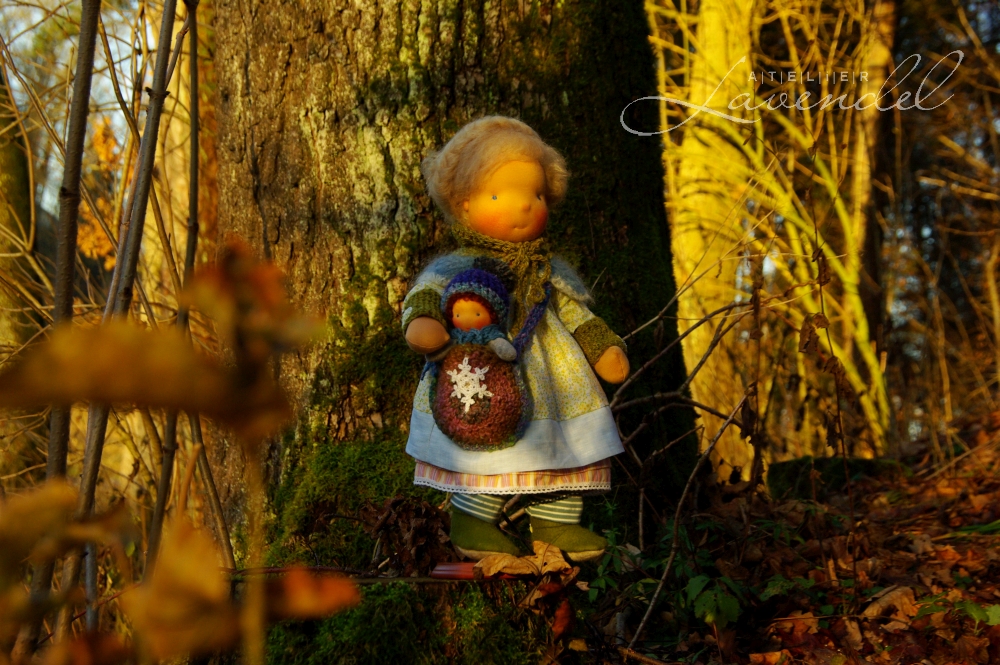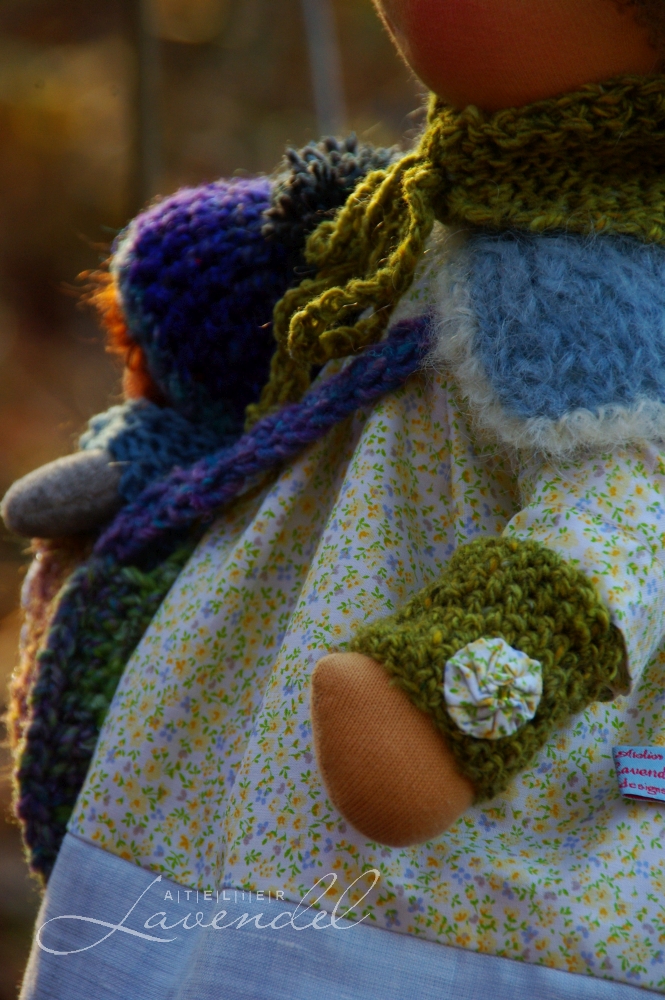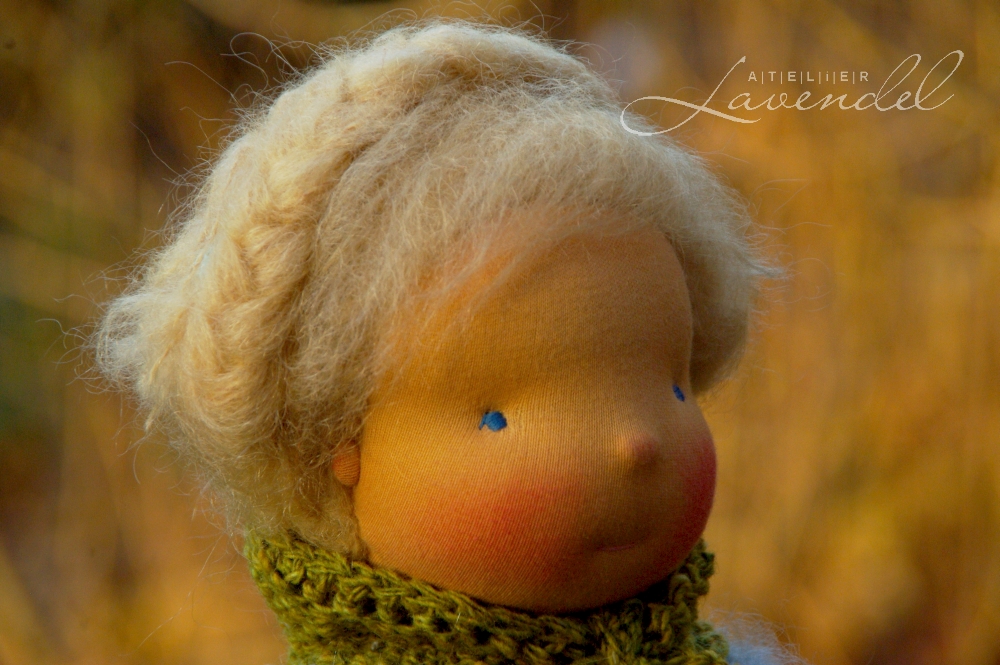 ♥♥♥