♥♥♥
As you can pos­si­bly imag­ine, daisy is favourite flower of this lit­tle girl. Her name is Emil­ia. She even called her lit­tle bear Daisy… She also loves pop­pies, colour­ful but­ter­flies, play­ing in the sun, go bathing (do not let her do it alone, please, she can not swim! : ) ) and dream­ing… Emi­ly loves the Sum­mer!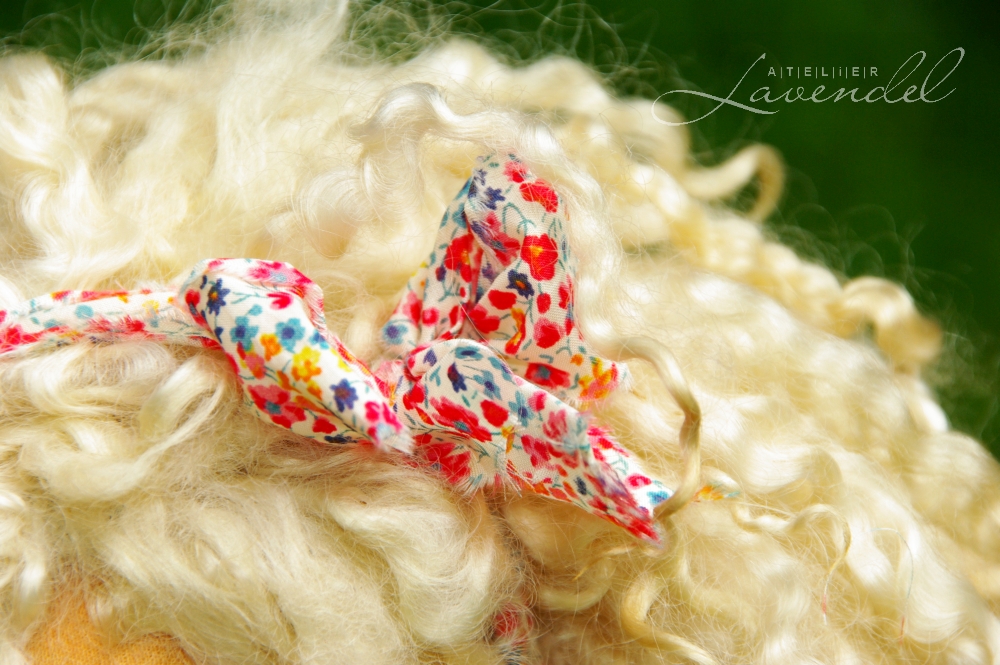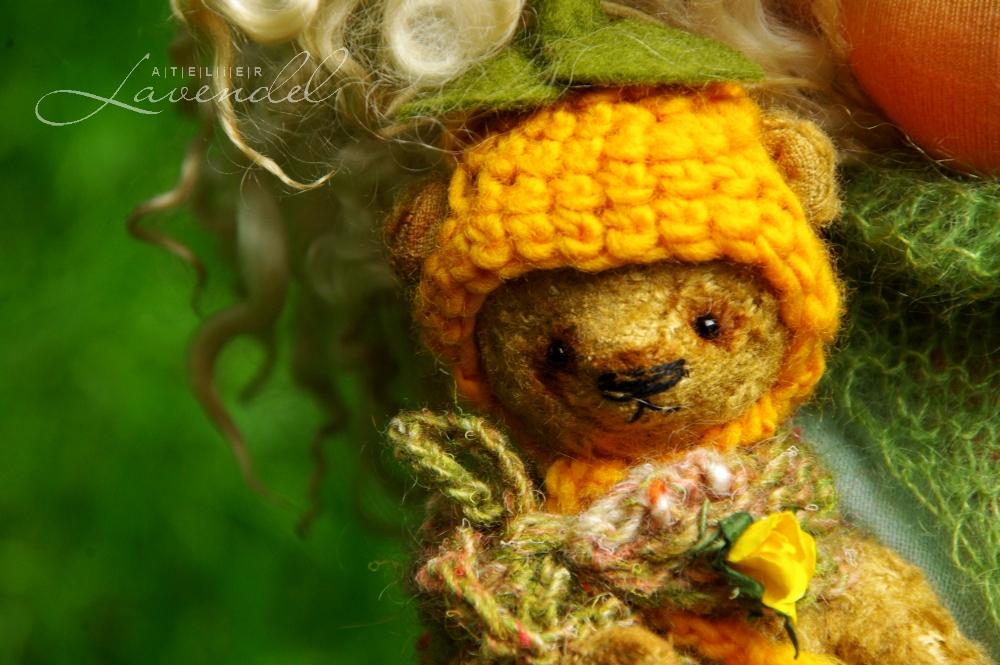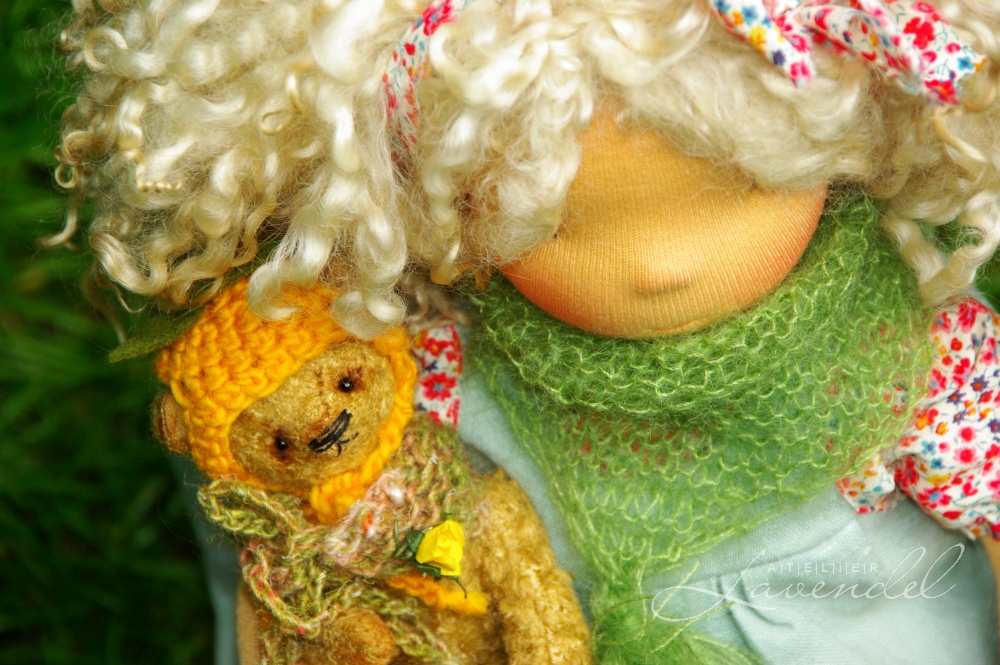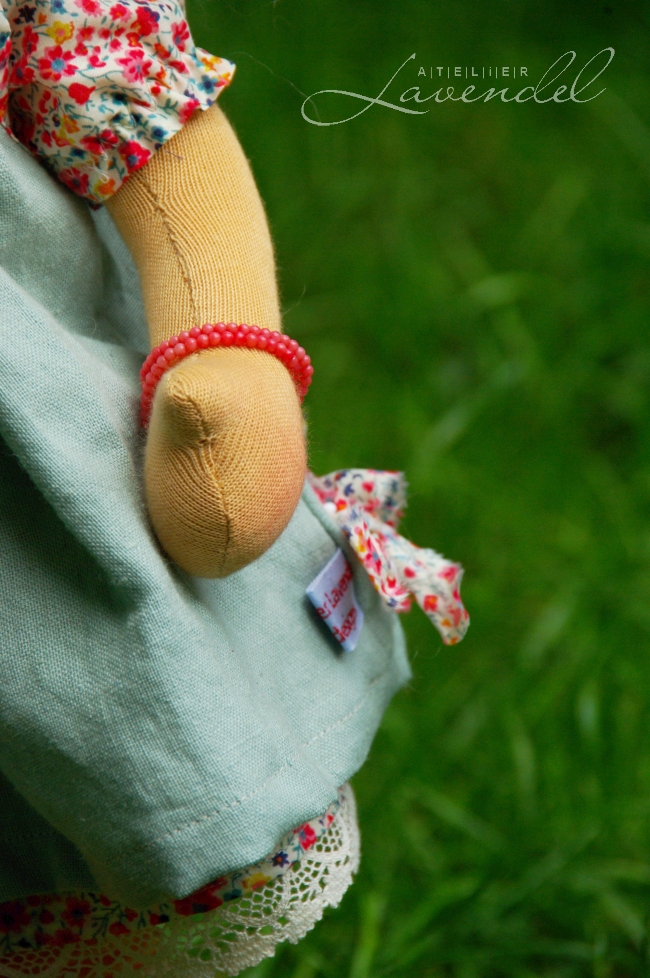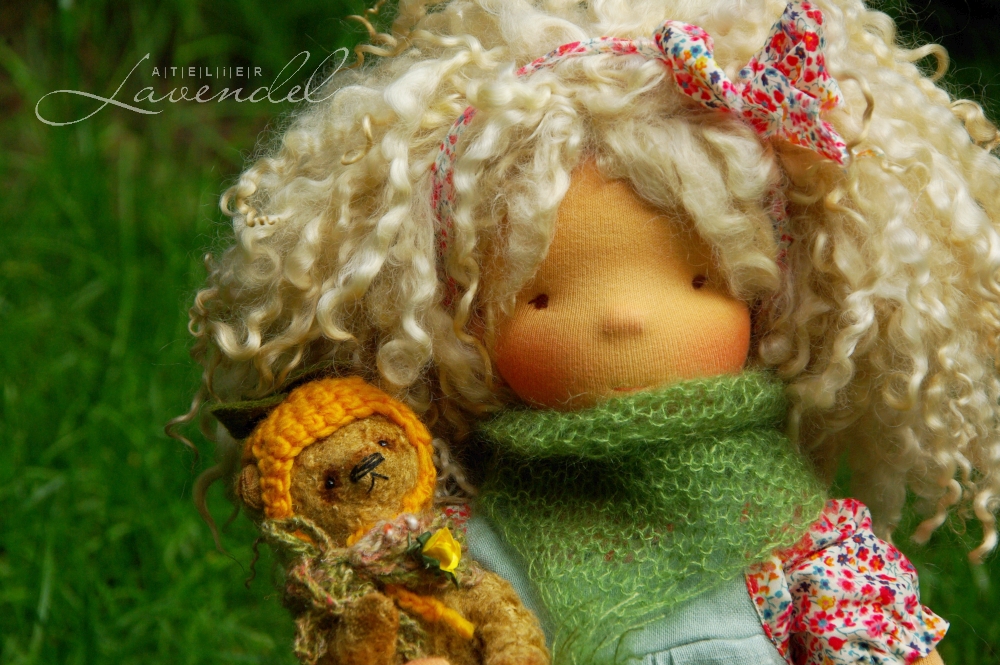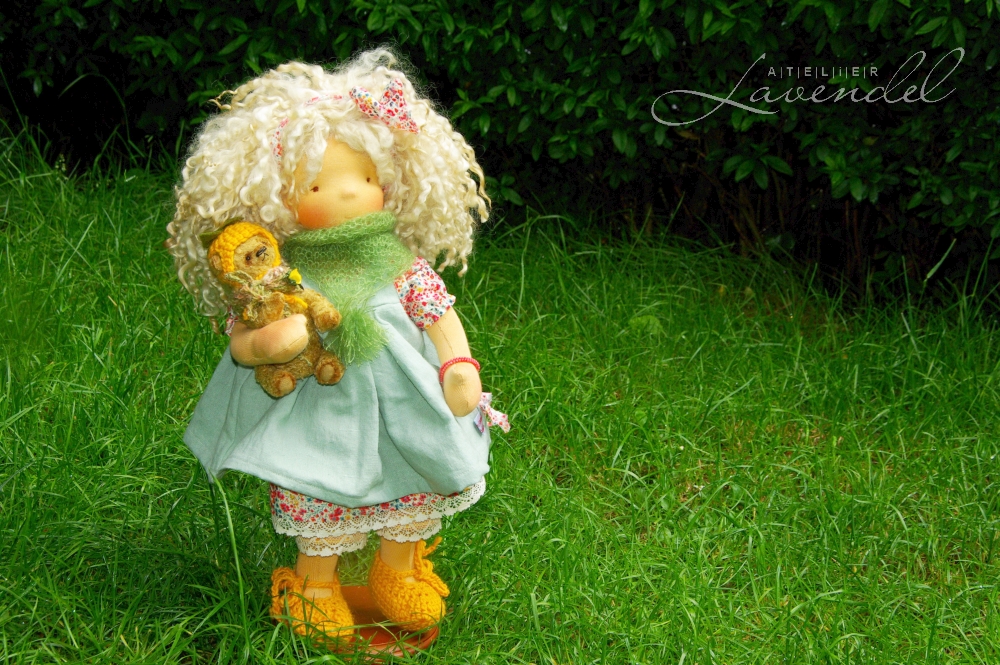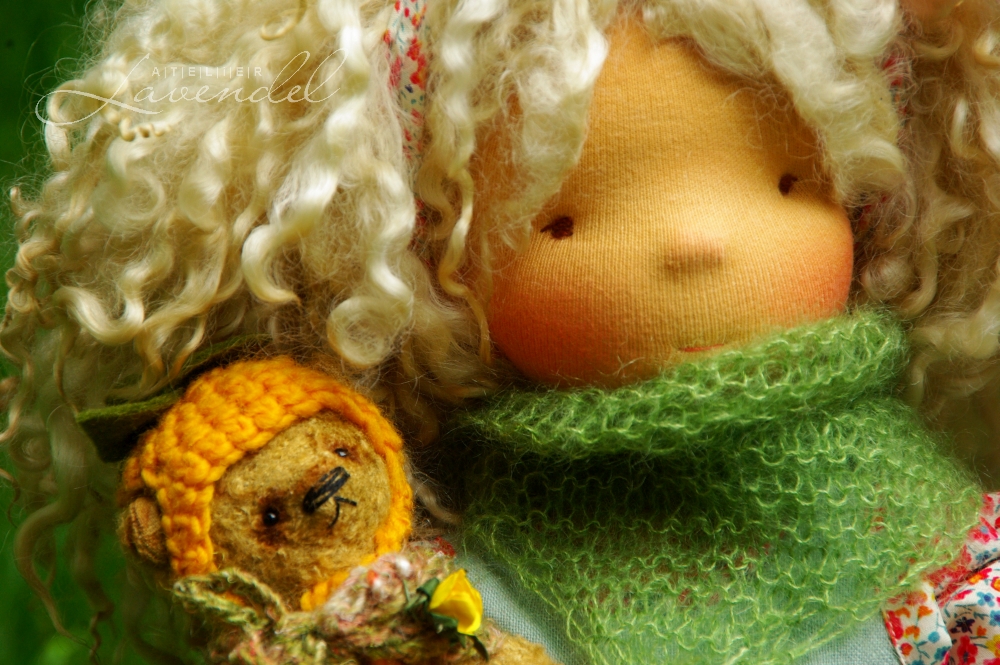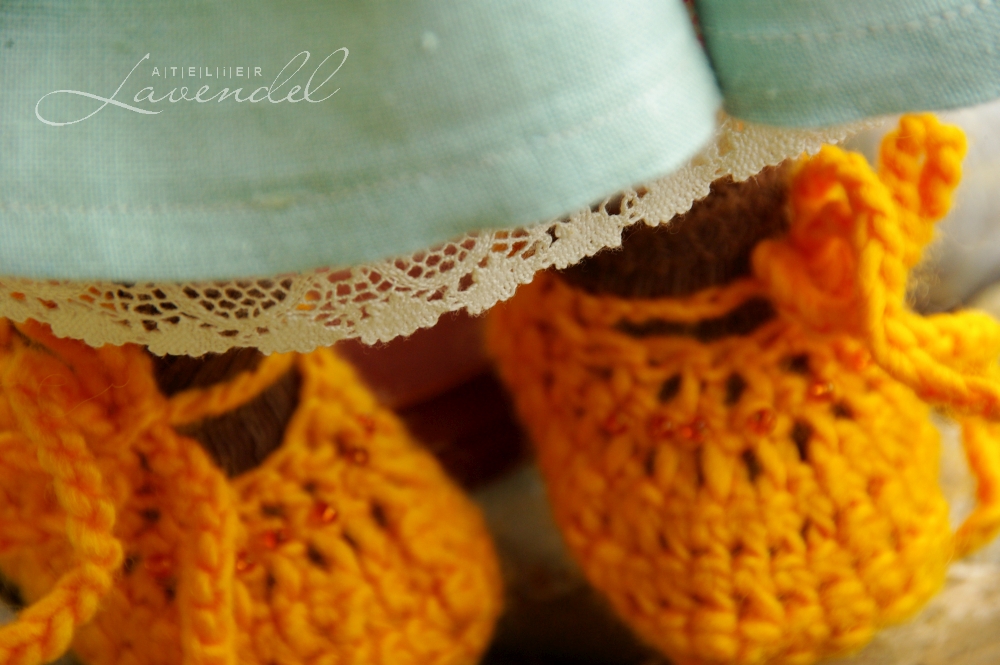 Emil­ia is an OOAK doll, stand­ing 16 inch­es (40cm) , hand­made by Ate­lier Laven­del with lots of love and atten­tion to details. Daisy is her lit­tle bear, Emil­ia loves it to play with her above all.
Emil­ia wears a Lib­er­ty of Lon­don dress, dec­o­rat­ed with vin­tage West­falian Ger­man cot­ton lace and a tunic of organ­ic linen above, pants of organ­ic cot­ton jer­sey and undies beneath, a cowl cro­chet with finest moss green lace weight mohair, light as a feath­er and oh won­der­ful soft. Her shoes are cro­chet with plant dyed wool.
Emilia´s spe­cial heir­loom is her gen­uine shad­ed Pink Coral bracelet. Coral is sad to be pro­tec­tive and lucky when worn as jew­ellery. The antiques believed, the use of Coral can increase wis­dom, peace and har­mo­ny. Tiny 2,5mm gen­uine Coral beads are strung here on a coral red silk cord with the ends left dec­o­ra­tive­ly to fray. This Coral bracelet is to close secure­ly and com­fort­ably with a mag­net­ic sil­ver met­al clo­sure. This del­i­cate piece of jew­ellery is 7 inch­es long, so that it would make a sweet bracelet to a girl or young woman.
Emil­ia has brown eyes, which are care­ful­ly hand embroi­dered. Her hair is made with hand dyed (I used ECO friend­ly plant dyes) and hand sewn weft, cro­cheted into a cap, it can be restyled and gen­tly combed. This doll has a neck, ears, a bel­ly but­ton and a sweet bum.
Her head is soft sculp­tured of card­ed clean organ­ic sheep wool. Through the inner arma­ture in her neck the head is slight­ly mov­able, gen­tle but most expres­sive ges­tures and expres­sions are pos­si­ble. The body is firm­ly stuffed with 100% organ­ic pure wool; the "skin" is of high-qual­i­ty 100% cot­ton inter­lock from tra­di­tion­al Swiss man­u­fac­ture. All seams are dou­ble-sewn for more dura­bil­i­ty.
Daisy is Emilia´s lit­tle bear. Stand­ing approx­i­mate­ly 5 inch­es (14cm), she is an OOAK vin­tage style weight­ed artist bear, lov­ing­ly hand­made by Ate­lier Laven­del, using my designs and high-qual­i­ty all nat­ur­al mate­ri­als. This bear is made with high qual­ity hand paint­ed vis­cose, which gives her a love­ly well much loved vin­tage appear­ance. Her orig­i­nal glass eyes are hand­made in the Lauscha glass man­u­fac­ture, Ger­many. I hand embroi­dered her nose with cot­ton embroi­dery floss. I used organ­ic clean sheep wool to stuff the body and the limbs and added to the bel­ly some steel shot, which is safe­ly placed with­in a linen bag, for more love­ly weight. This bear is hand paint­ed using non-tox­ic pas­tel colours. Her ful­ly joint­ed arms, legs and head are mov­able and pose able. Her hat, his cowl with a vin­tage rose and tiny bell on its top is made with wool/silk and can be put off.
I intend­ed this bear as a lit­tle trea­sure to dis­play or as a spe­cial heir­loom toy to an old­er child for gen­tle play.
Emil­ia and Daisy are now avail­able here and here.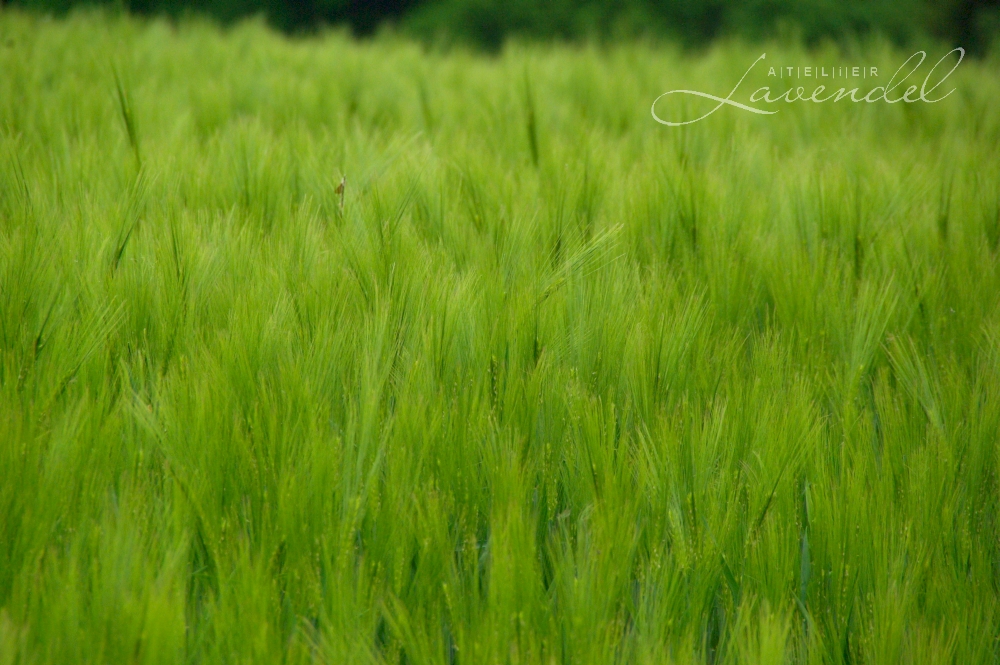 Wish­ing a won­der­ful sum­mer to all of you!
Love,
Yours, Ele­na
♥♥♥