Here is Leonie, a dream­er, sea lover, tea drinker… Seems to sleep now…
Good morn­ing, sleep­ing beau­ty! : )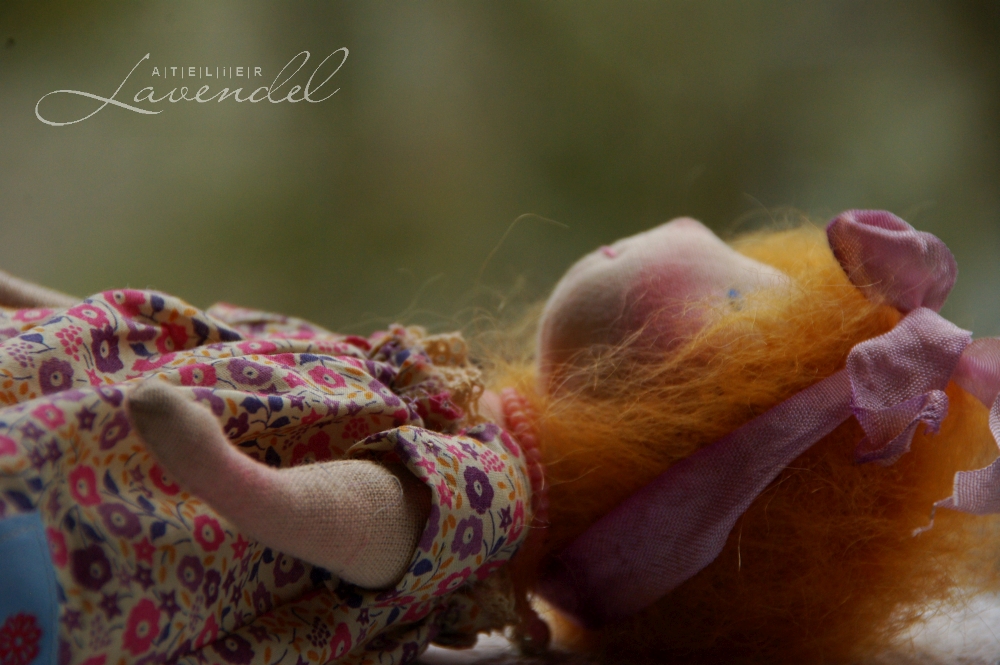 Leonie is stand­ing 8 inch­es. This is an OOAK nat­ur­al fibres art doll, designed and care­ful­ly hand­made by Ate­lier Laven­del with love and great atten­tion to details.
This doll is made with high qual­ity woven doll mak­ing cot­ton fab­ric (Oeko Test 100), stuffed with organ­ic clean sheep wool, her hair is Doly Mo mohair, brush­able, cro­chet into a cap and sewn firm­ly onto her head. Her hair can be fin­ger combed. I have care­ful­ly hand embroi­dered her facial fea­tures using cot­ton embroi­dery floss. She has a fair skin tone. Her head is sculp­tured using card­ed organ­ic sheep wool.
This doll has firm­ly stuffed body. I used vin­tage but­tons to joint her legs in order to inable her to sit nice­ly. Her arms are stuffed soft­er, they are stitch joint­ed and free mov­able.
Leonie is wear­ing a Lib­er­ty cot­ton dress with vin­tage hand paint­ed cot­ton lace and cot­ton pol­ka dot­ted panties beneath. These clothes can not be put off. Her large cowl is cro­chet with orig­i­nal shad­ed lilac Done­gal tweed. Her head band is hand dyed in soft shades of pink.
Her shoes are made with pure wool felt, her leg warm­ers are knit­ted of finest sparkling lace weight mohair.
Leonie´s spe­cial trea­sure is her dain­ty gen­uine coral neck­lace. I have made it with gen­uine 2,5mm pink coral beads, to close with a safe­ty mag­net clo­sure. Leonie is wear­ing it around her neck all day — for luck. Of course, she would love to bor­row it to her lov­ing mom, who would be able to wear this gen­tle piece of hand­made jew­ellery as a del­i­cate and beau­ti­ful bracelet. Also for luck, of course!
Coral is said to ward off bad thoughts and pro­mote gen­er­al well-being.
With its total lengths of 17cm it would make a love­ly bracelet for girls, teens or women's.
I intend­ed this doll as a lit­tle trea­sure to dis­play and to love or as a spe­cial heir­loom toy to an old­er child for gen­tle play. Leonie is now avail­able here.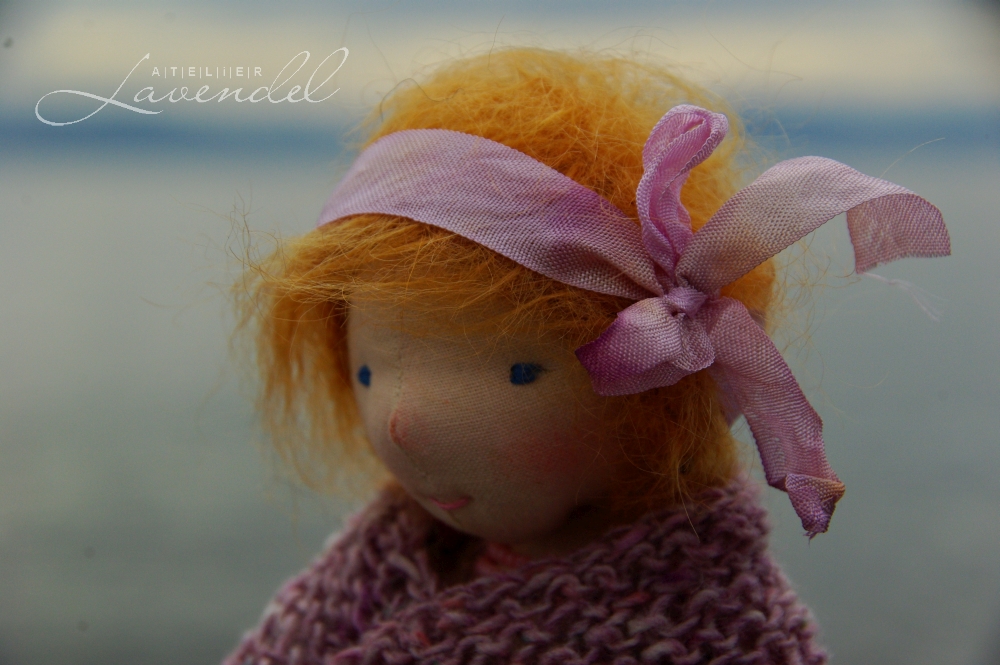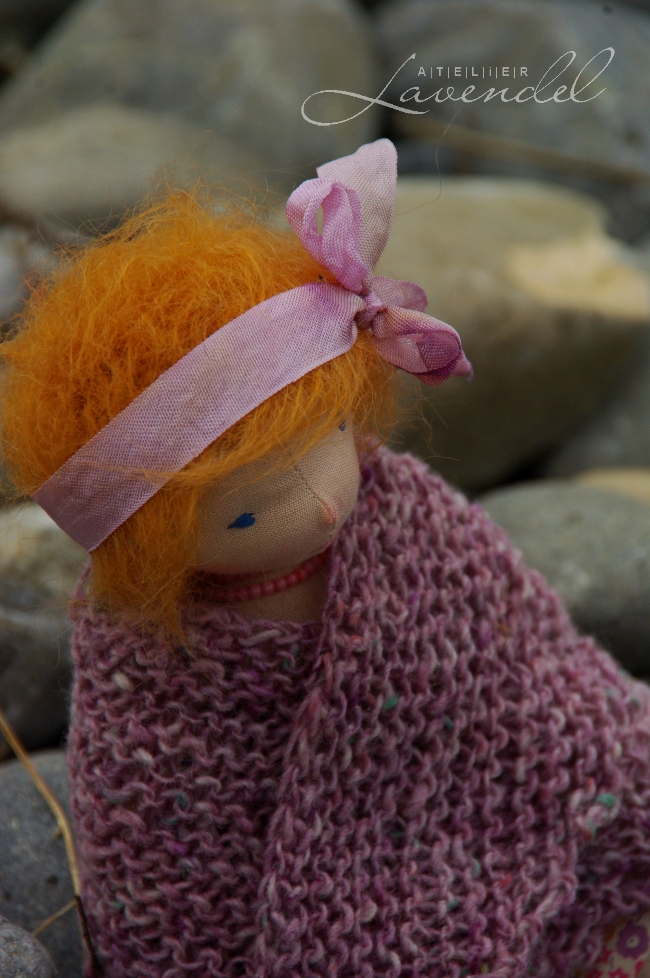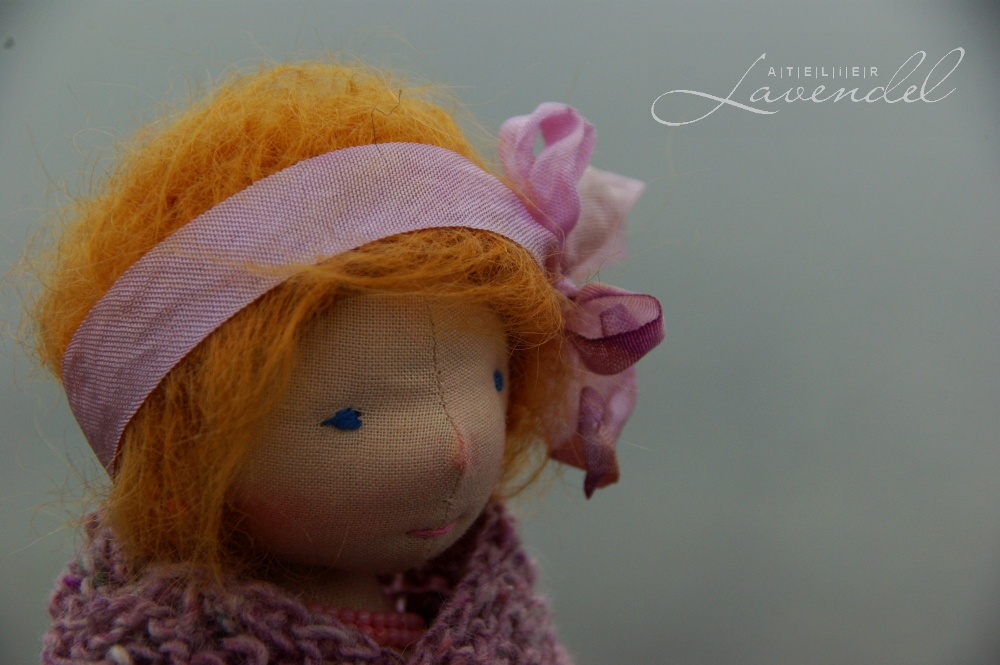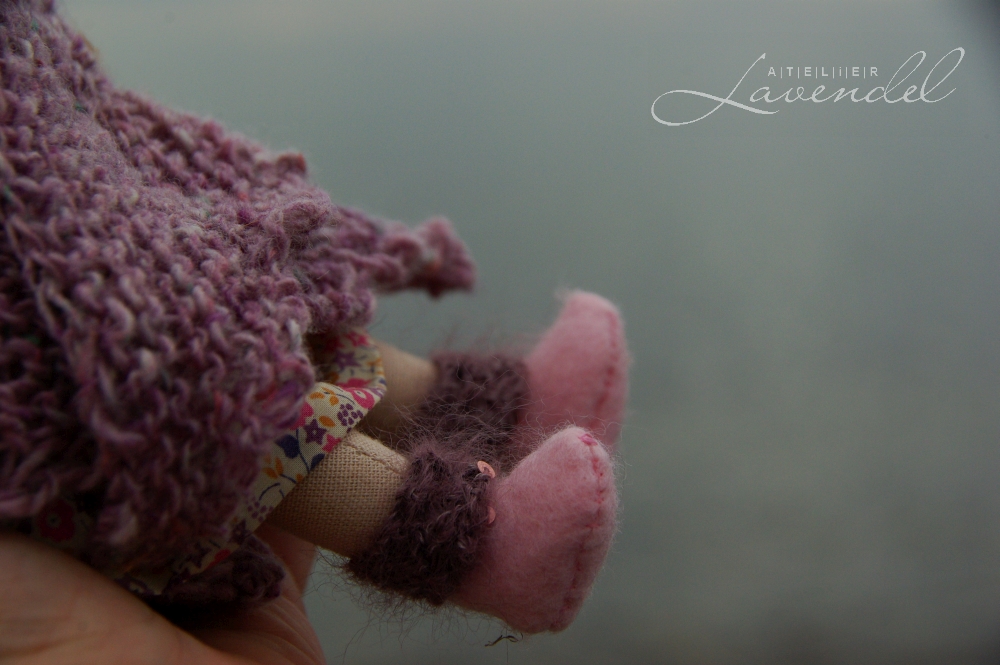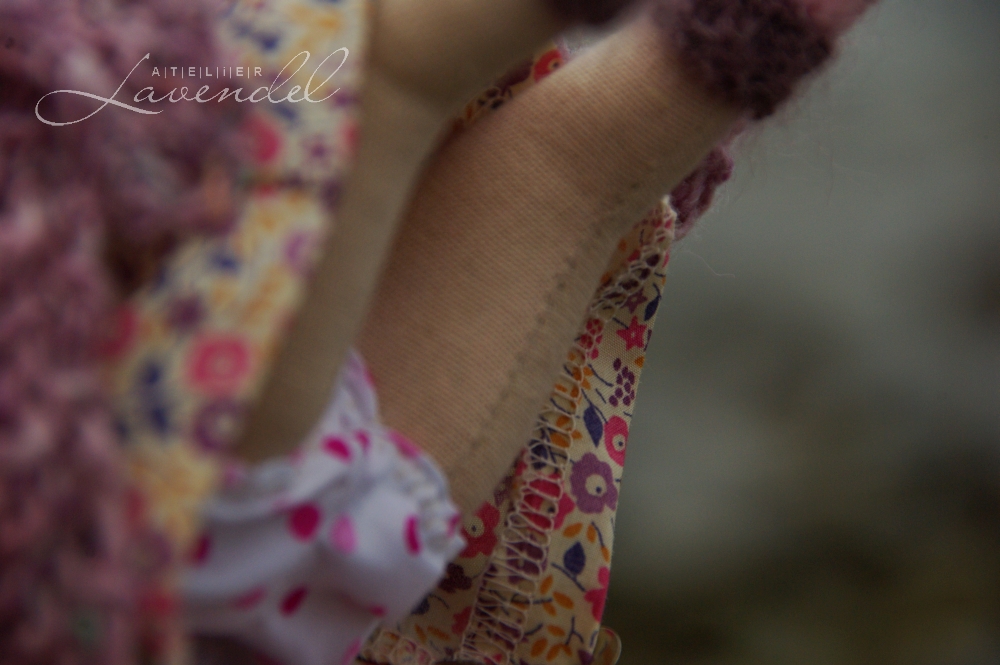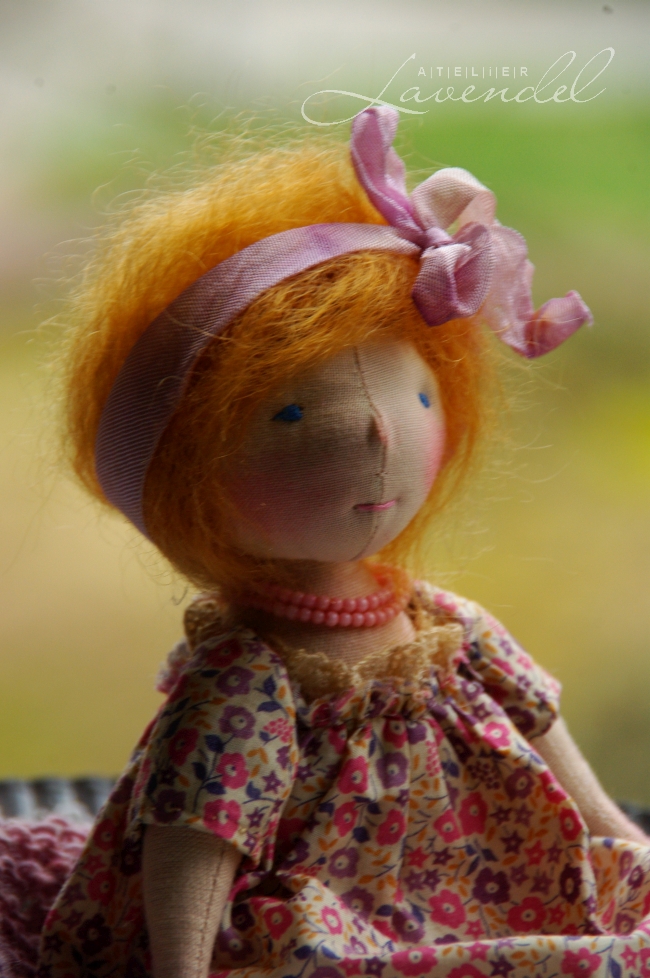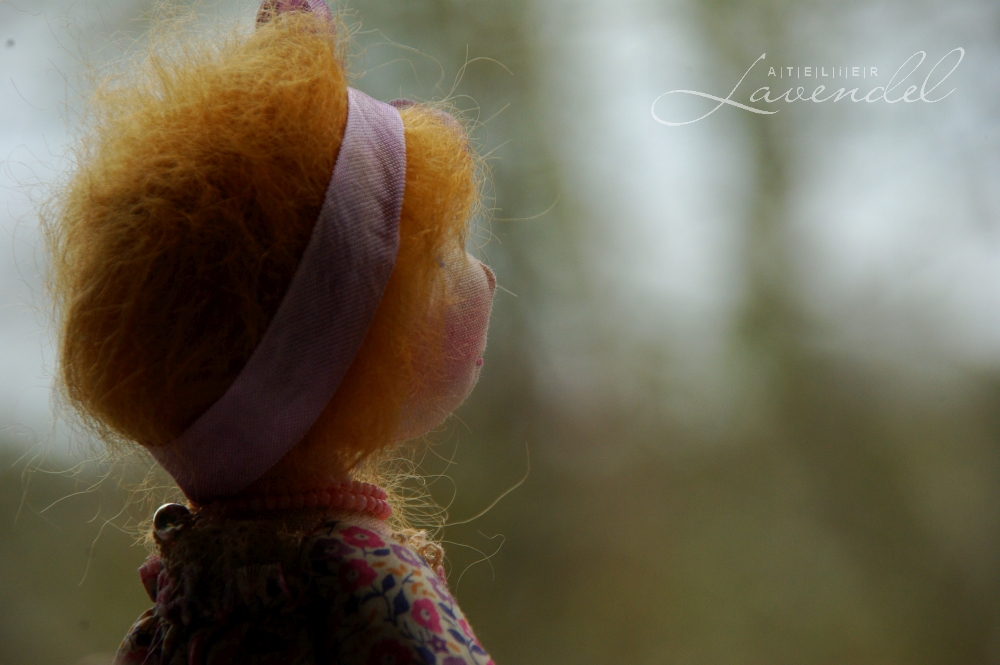 ♥♥♥