Dorothy is wait­ing for her under-scirt. Shall it be gray? Shall that be pink? I believe, that is going to be both of it… Any­way, some cloth­ing are ready by now. Let us see! Shall we start with the boots? Well, they are made of pure wool felt (it is cold here! ), dec­o­rat­ed with two vin­tage cloth but­tons. I have cho­sen off-white and gray colours. It is so win­tery.
Rich, soft, warm, a real feast for the eyes to look at and for the hands to touch are the yarns of Jess´s cro­chet car­ry bag and her hat. This is a gor­geous wool/silk/mohair blend, no poly used.
Dorothy loves scarfs. Or — cowls. The white one she is wear­ing, is knit­ted with organ­ic undyed alpaca wool. Love the pom­poms.
The lilac cowl I made for Dorothy, after thick white snow flakes start­ed to cov­er all the plants in our gar­den again. I made it with finest lace weight mohair on silk. Soft, silky, light as a feath­er. And some pal­li­etts too to shine up the day.
Dorothy´s very spe­cial heir­loom is her gen­uine pink coral bracelet. Coral is known for its prop­er­ty to ward off bad thoughts and to encour­age the gen­er­al well-being. Tiny 2,5mm gen­uine coral beads are strung here on a coral red silk cord with the ends left dec­o­ra­tive­ly to fray. This coral bracelet is to close secure­ly and com­fort­ably with mag­net­ic sil­ver met­al clo­sure. It is 7 inch­es long, so that it would make a sweet bracelet to a girl or a young woman.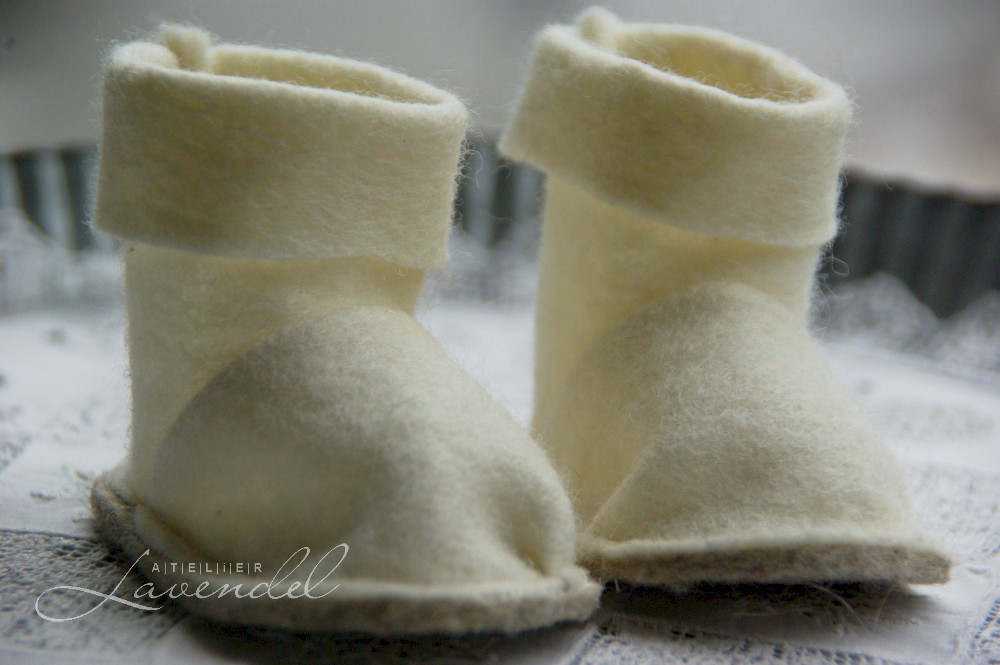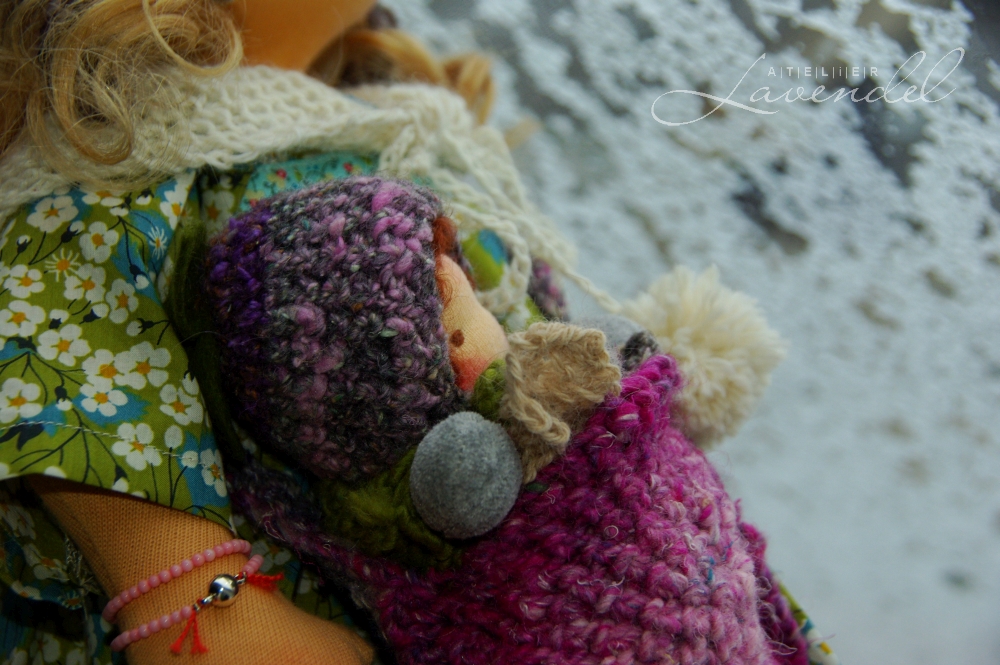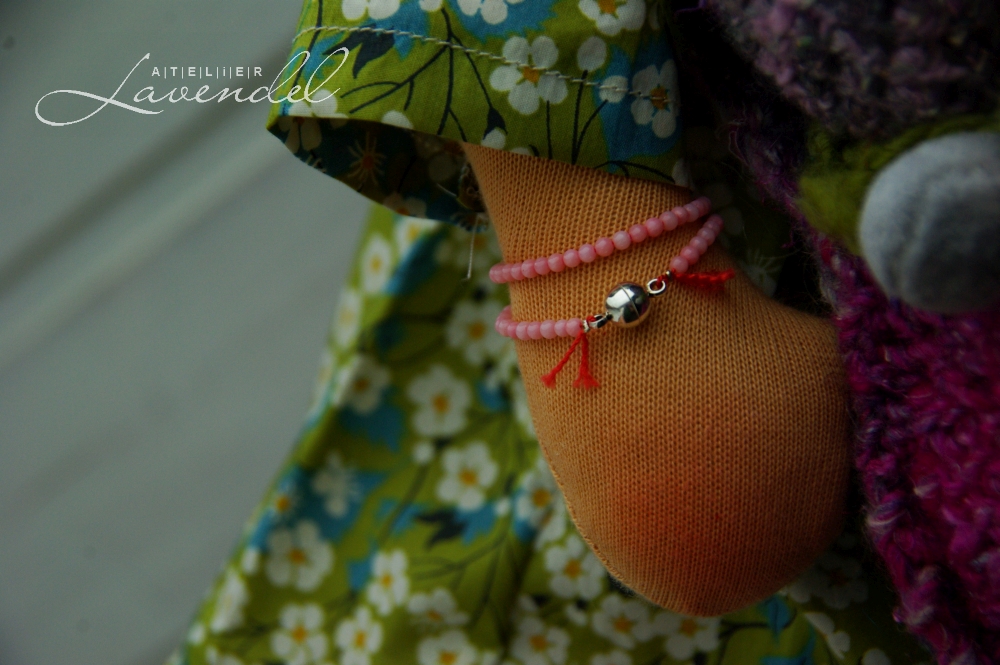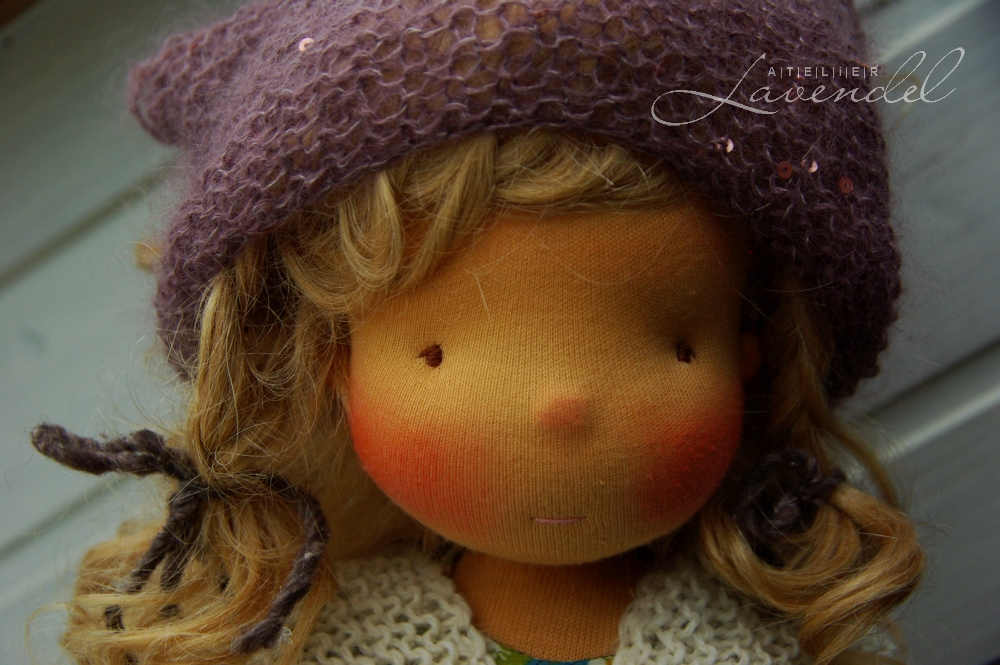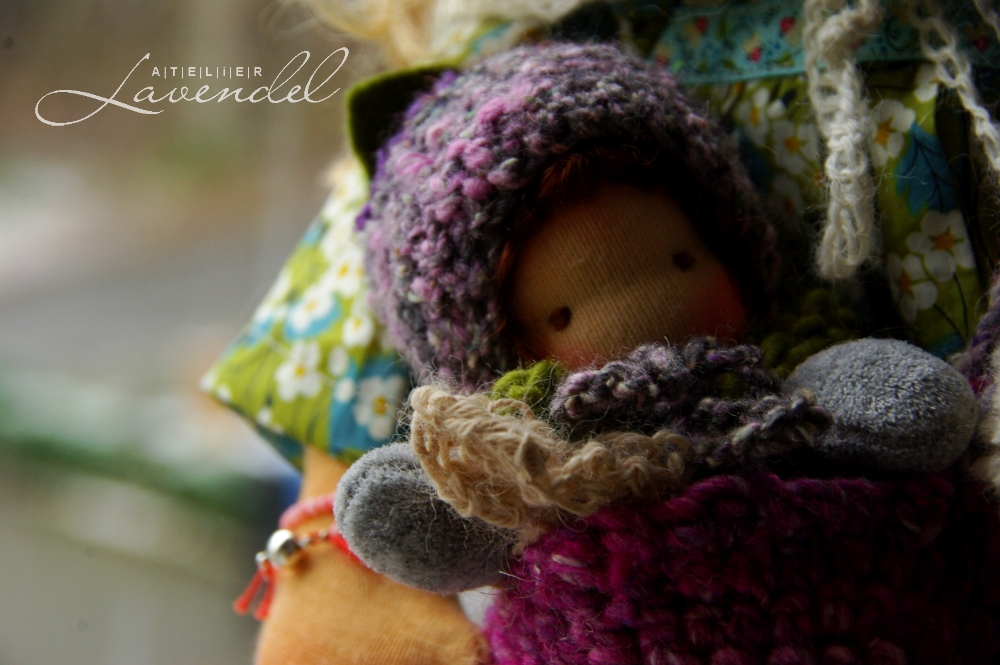 Jess is say­ing Good-Buy now, we´ll see us in a cou­ple of days!
Wish­ing a won­der­ful day to all,
Love, Ele­na
♥♥♥