♥♥♥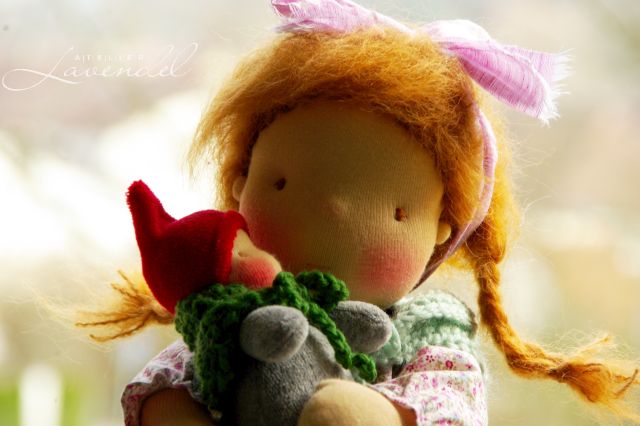 Meet Eleanor and Tim­my! She is lov­ing­ly tak­ing care of him.
He is a sweet­ie baby gnome, bright­en­ing her every day…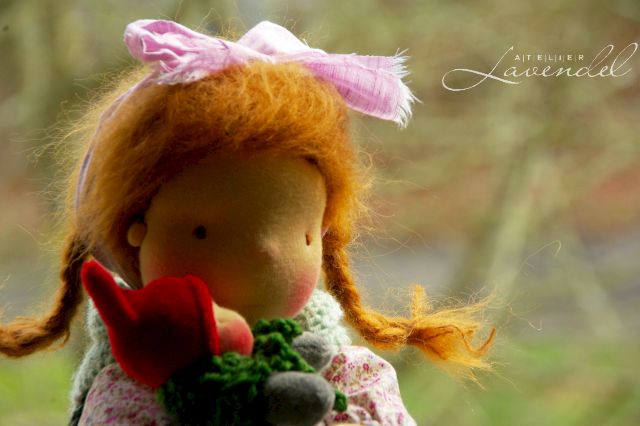 Eleanor is a OOAK doll, stand­ing 17 inch­es, hand­made by Ate­lier Laven­del with lots of love and care. Tim­my is her tiny baby gnome doll and best friend.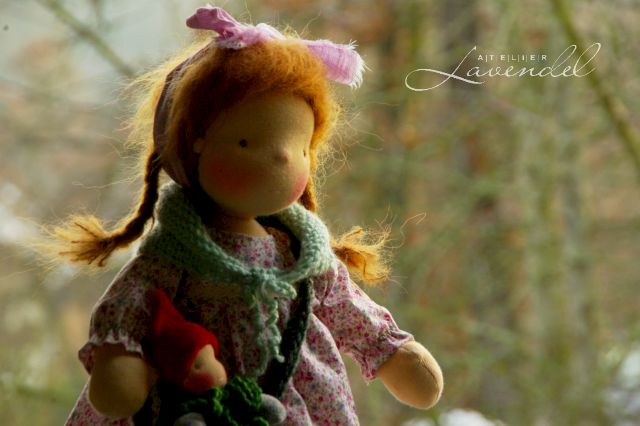 Eleanor is wear­ing a dress of organ­ic cot­ton fab­ric, which is trimmed with linen fab­ric and dec­o­rat­ed with cot­ton lace. She has striped pants of organ­ic cot­ton jer­sey and undies beneath (not pic­tured). Her boots are cro­chet with meri­no wool. Her cowl with a tas­sel is knit­ted of meri­no wool. Her bag is cro­chet wit an artist made hand spun wool/silk/mohair fibre. Eleanor uses to take Tim­my every­where she goes… Tim­my is wear­ing a red point­ed hat (as gnomes usu­al­ly do ) and a thick woollen cowl. His cloth­ing of organ­ic cot­ton vel­vet can not be put off.
Both nat­ur­al cloth dolls, Eleanor and Tim­my are now avail­able here and here.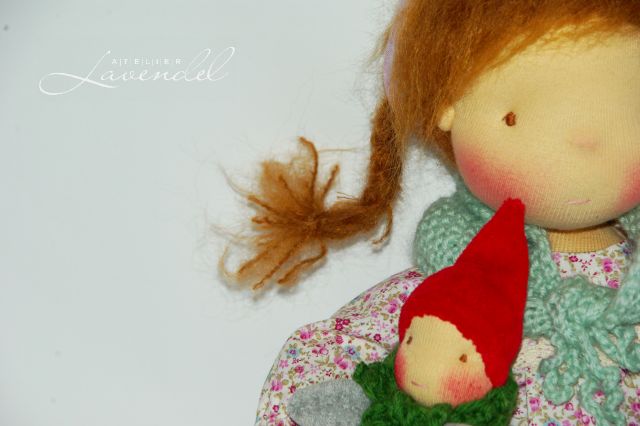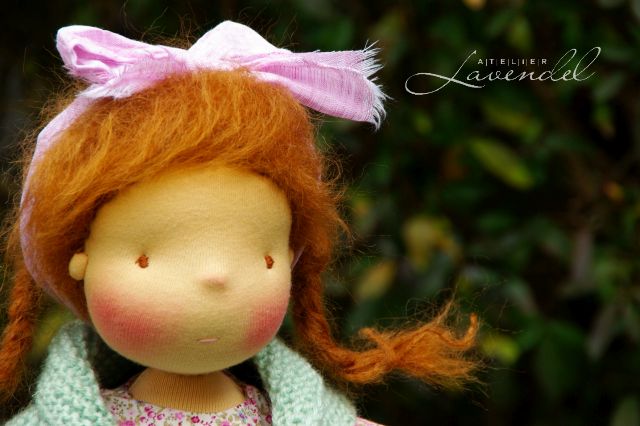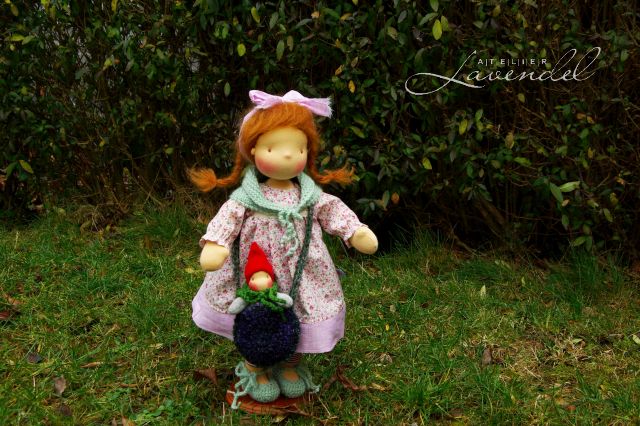 ♥♥♥