Like a splash of a fresh sea wave is this gor­geous hand­made aqua­ma­rine gem­stones bracelet, full of sparkles and fea­tur­ing amaz­ing colours from light pink and watery blue to green.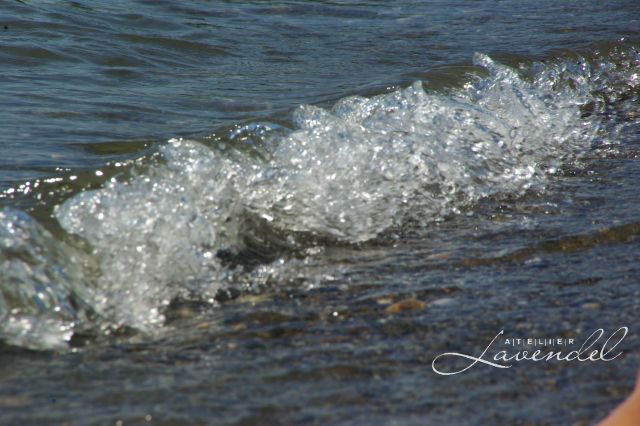 ♥♥♥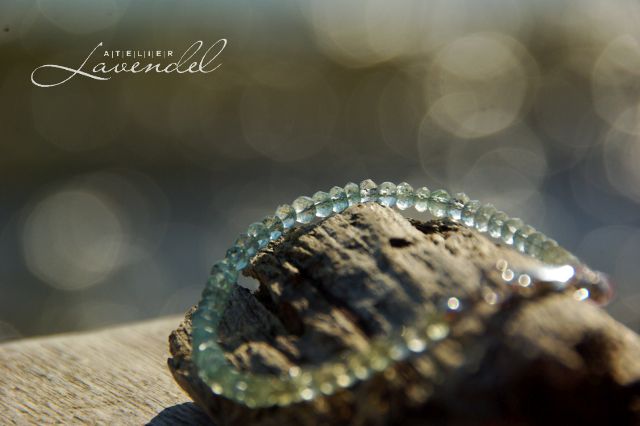 This del­i­cate sparkling blue bracelet is com­posed of gen­uine pre­mi­um 4,5 mm facetted translu­cent aqua­ma­rine gem­stones ron­dells and 925 ster­ling sil­ver clo­sure and find­ings.
Amaz­ing pre­cious gems in clear col­ors of watery green and blue, pink and pur­ple is strung on a high­est qual­i­ty nylon coat­ed flex­i­ble steel cord used in the jew­el­ry mak­ing. The cord loops by this won­der­ful piece of hand­made jew­el­ry are also extra pro­tect­ed against the wear to last for years. This bracelet is to close with 925 ster­ling sil­ver filled lob­ster claw clo­sure and 925 sil­ver filled find­ings to secure the bracelet. The effect is sparkling, del­i­cate and beau­ti­ful.
For many cen­turies gen­uine gem­stones have been used for their ener­getic heal­ing prop­er­ties.
Aqua­ma­rine is been said to inspire love, seren­i­ty and peace of mind. It is believed to bring clar­i­ty of think­ing. All gem­stones I use in my designs are nat­ur­al and gen­uine, the best qual­i­ty avail­able, com­ing from the con­flict free sources. Due to the nature of gen­uine gem­stones this bracelet makes a very spe­cial, authen­tic and unique piece of jew­el­ry.
This bracelet looks great worn alone or stacked with oth­er lay­er­ing gem­stone bracelets for beau­ti­ful effects. It comes beau­ti­ful­ly packed as a gift, ready to give or to keep for your­self.
Mea­sure­ments details:
Total length — 7 inch­es (18cm)
Mea­sure­ments gem­stones beads — 4–4,5mm
Colours — clear blue, green, pink, gold
This gen­uine shad­ed aqua­ma­rine bracelet is now avail­able here.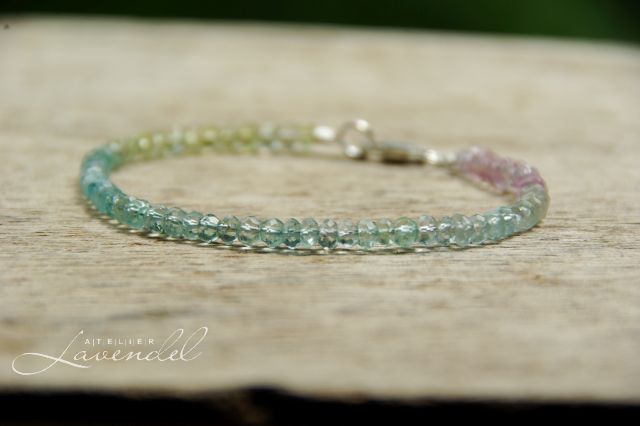 ♥♥♥