♥♥♥
What I love about this doll most… Soft­ness all over, nour­ish­ing tex­tures, cud­dly feel,
handy size, gor­geous colours of an ear­ly dawn…
It is a won­der­ful expe­ri­ence to hold her in your hands…
Like being a child again…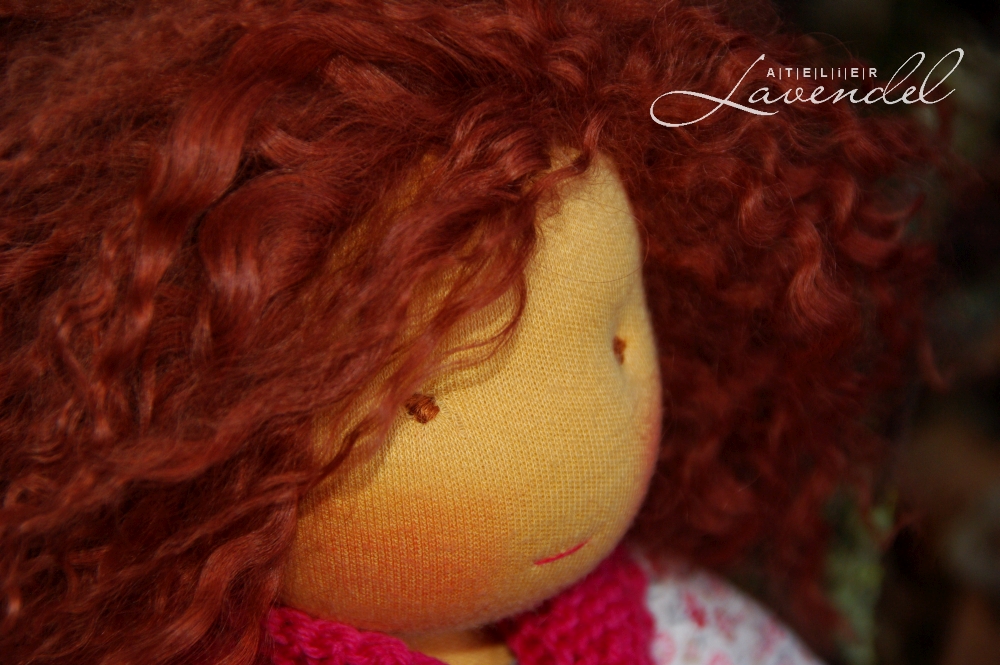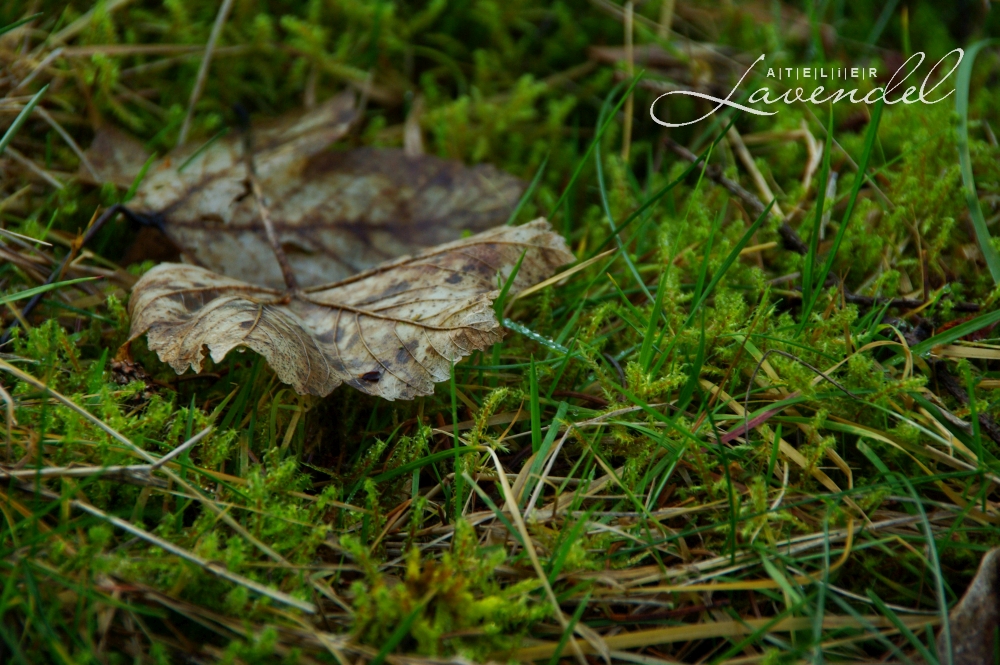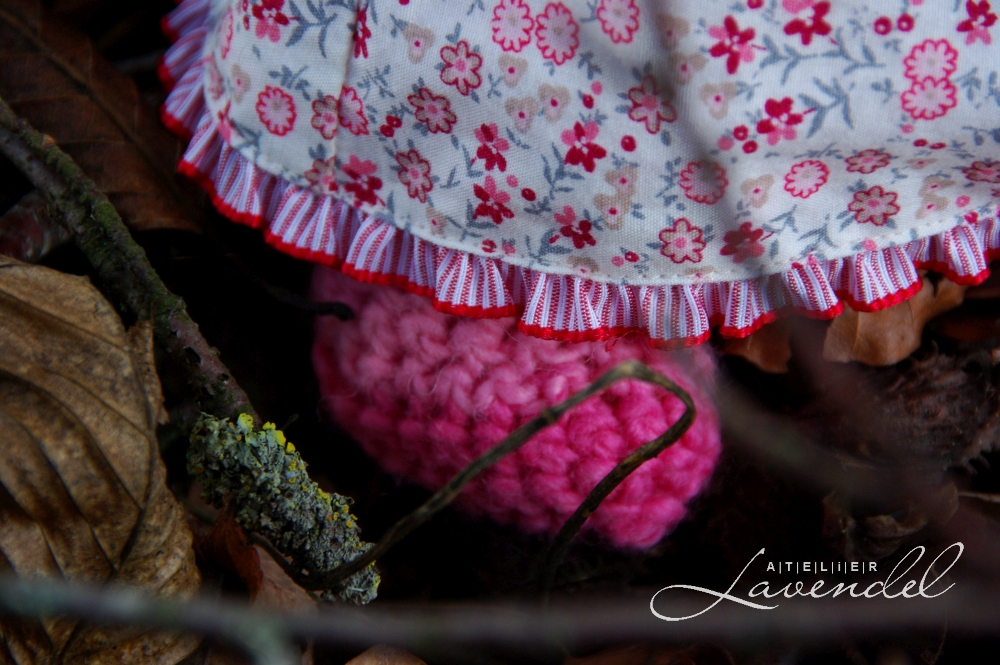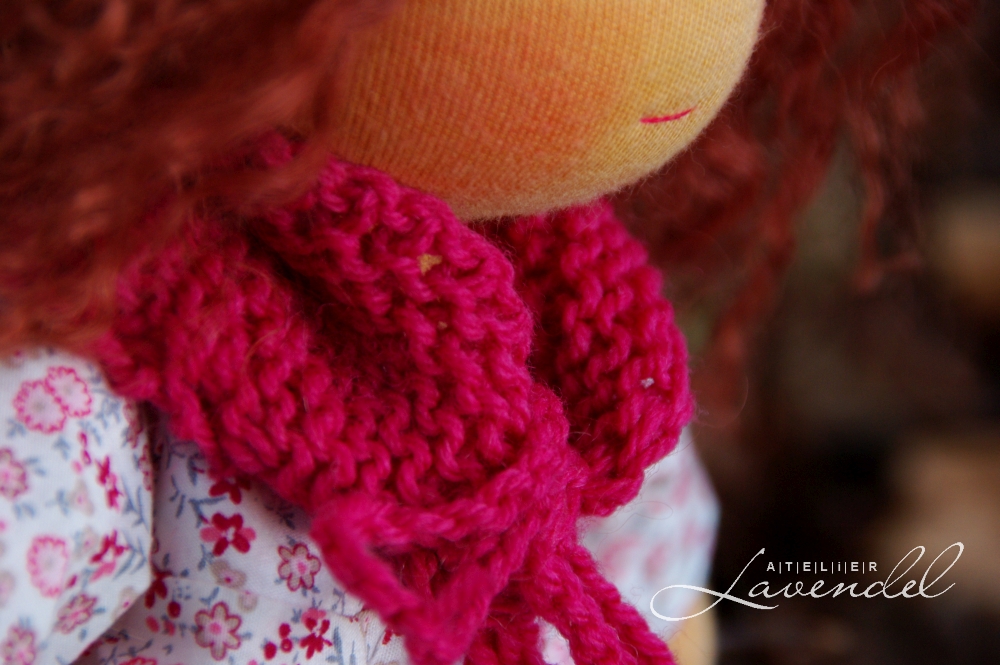 Fiona stands 10inch/26cm. This lit­tle Wal­dorf doll is hand­made by me with Organ­ic nat­ur­al high qual­i­ty mate­ri­als mate­ri­als and lots love and care. Her head is sculp­tured of card­ed clean wool in the tra­di­tion­al Wal­dorf style. The body is stuffed with organ­ic wool, the "skin" is of high-qual­i­ty cot­ton inter­lock from tra­di­tion­al Swiss man­u­fac­ture. The body is a rag-doll type with straight limbs that bend at the bot­tom and shoul­der. This dol­ly is soft and has free mov­able arms and legs.This doll has brown eyes, which are care­ful­ly hand embroi­dered. Her fluffy hair is Tibetan lamb , it can be fin­ger-combed or gen­tly brushed.
Fiona is wear­ing a flow­ered dress of organ­ic cot­ton fab­ric with vel­cro fas­ten­ers and panties of organ­ic cot­ton jer­sey beneath. Her shoes are cro­cheted of plant dueyd wool.
Her cowl is made with plant dyed wool in a won­der­ful rasp­ber­ry colour.
All the clothes are remov­able and wash­able and have no but­ton fas­ten­ings.
Fiona is now avail­able here and here.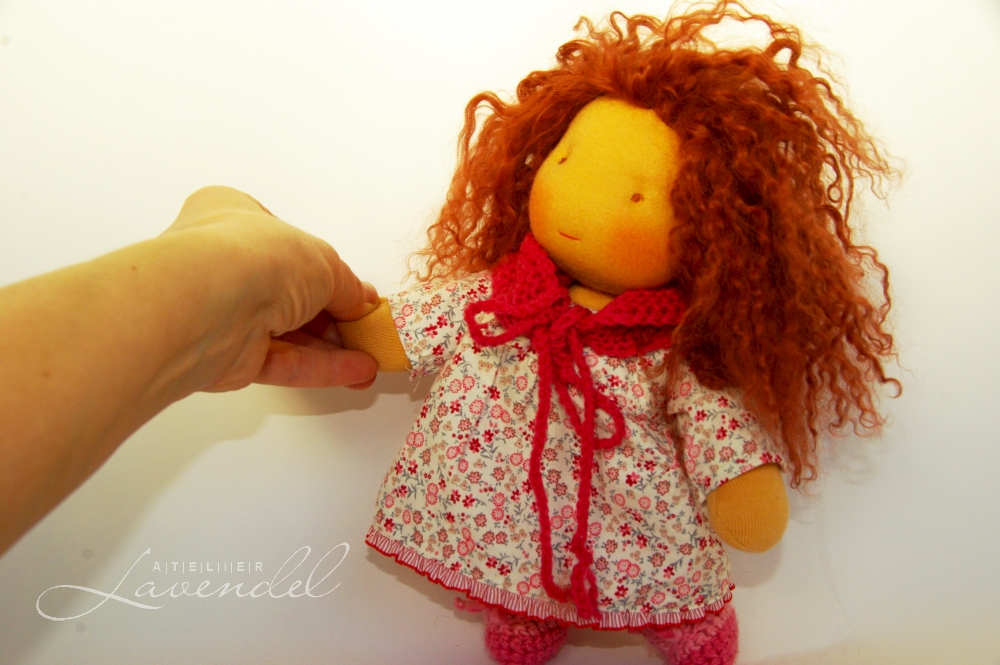 ♥♥♥