My very first Wal­dorf doll, which I made by myself looked like this: hand embroi­dered star-eyes, the hair made with mohair, stur­dy though free mov­able arms and legs. All in all — very clear design, a safe and sim­ple con­struc­tion. Ready for free imag­i­na­tive play, ready to be loved, be played with and to be trea­sured. That was the first dress up doll I gave to my chil­dren as they were lit­tle. And that was also a kind my very first hand­made Wal­dorf dolls were made, which I offered for sale…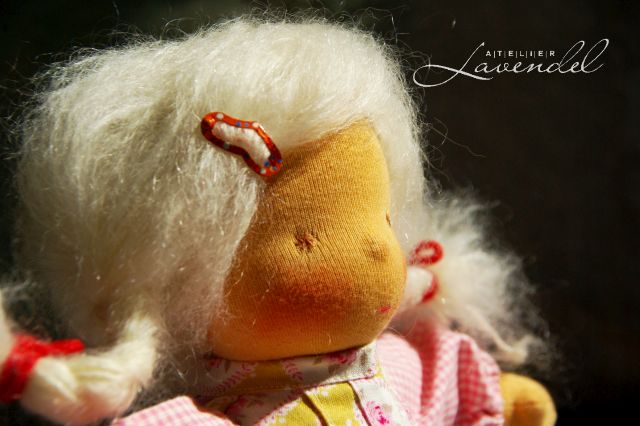 As a homage to this beau­ti­ful tra­di­tion and to this won­der­ful time — let me intro­duce to you Whity, the 13 inch­es OOAK Wal­dorf doll by Ate­lier Laven­del.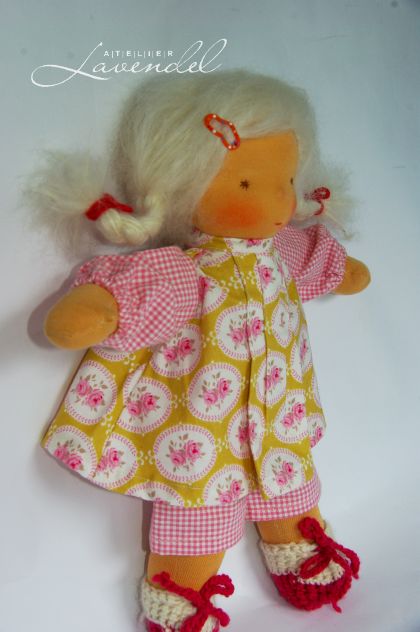 Whity wears a wide cot­ton dress with vel­cro fas­ten­ers, panties and and cro­chet shoes of plant-dyed wool. She brings an extra out­fit, made with cot­ton fab­ric and plant-dyed wool: a dress, panties and anoth­er pair of shoes. Her cowl with a tas­sel is cro­chet of plant-dyed meri­no wool in light pink. I rec­om­mend this doll for chil­dren of age 3 +.
Whity is now awail­able here.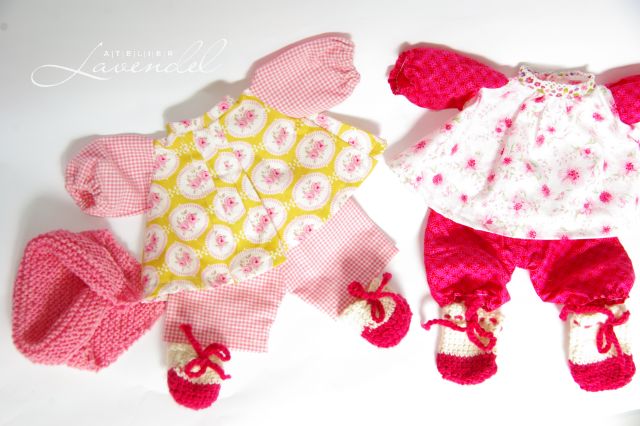 ♥♥♥