Lit­tle tote bags to put all the kinds of lit­tle trea­sures in.
Made with linen fab­rics, lined with col­or­ful­ly pol­ka dot­ted cot­ton.
Some of them are dec­o­rat­ed with a bit of organ­za.
I have used black satin cot­ton floss to embroi­der the sweet motifs. Organ­ic. ECO friend­ly.
Lit­tle tote bags are now avail­able here and here.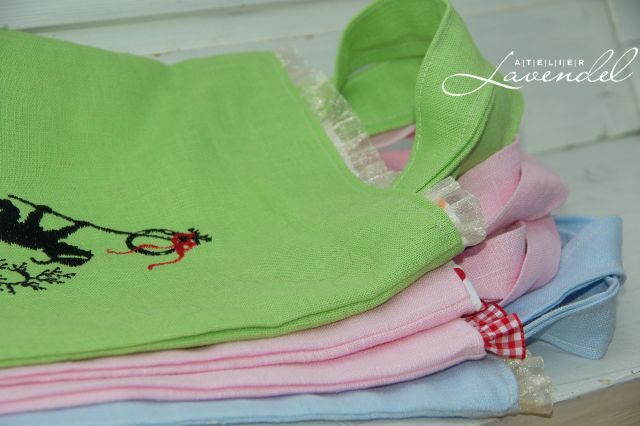 ♥♥♥