Like the mead­ows… green grass and a soft light creamy colour of the seeds grow­ing with­in…
That is Mead­ow Lou. Inspired by the colours of the Spring here, she is a hand­made cloth doll by Ate­lier Laven­del, stand­ing 8 inch­es.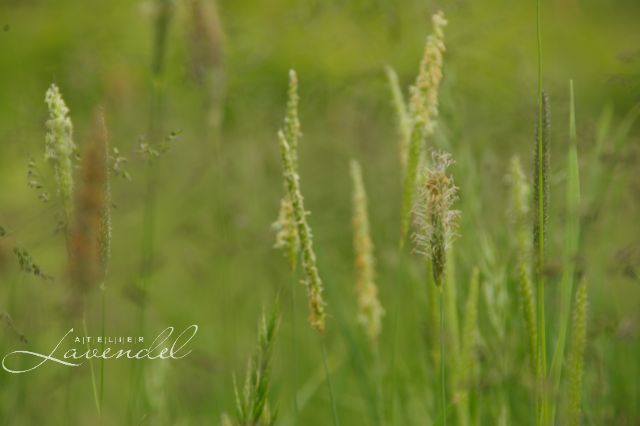 I have made her using high qual­i­ty woven cot­ton doll mak­ing fab­ric, organ­ic clean wool for stuff­ing, pol­ka dot­ted cot­ton fab­ric for her clothes: her dress and her panties as well. I have cho­sen a light brown Dol­ly Mo mohair for her hair. Her pig-tails can be opened, her hair can be fin­ger combed. I hand embroi­dered her facial fea­tures wit cot­ton embroi­dery floss. Her legs are but­ton joint­ed and mov­able. She can sit free. Her cloth­ing can not be put off.
The 14 inch­es long neck­lace she is wear­ing is of gen­uine 2,5mm aven­turine gem­stone ron­dells, gath­ered onto a silk string, to close secure­ly with a mag­net­ic clo­sure. It can be used as a dou­ble string wrapped bracelet or a short neck­lace and would make a nice gift for a girl, a tee­ny or a women. Mead­ow Lou is now avail­able here.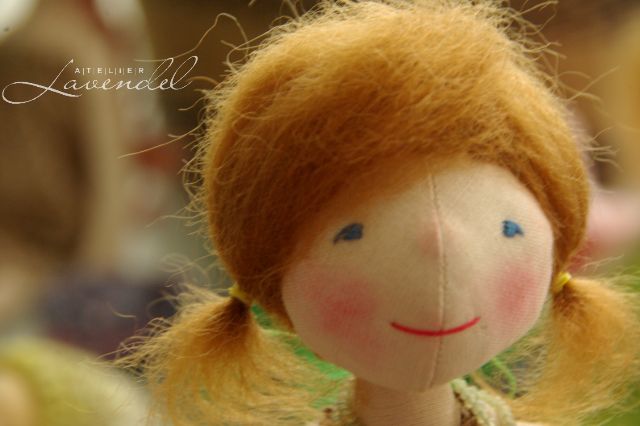 ♥♥♥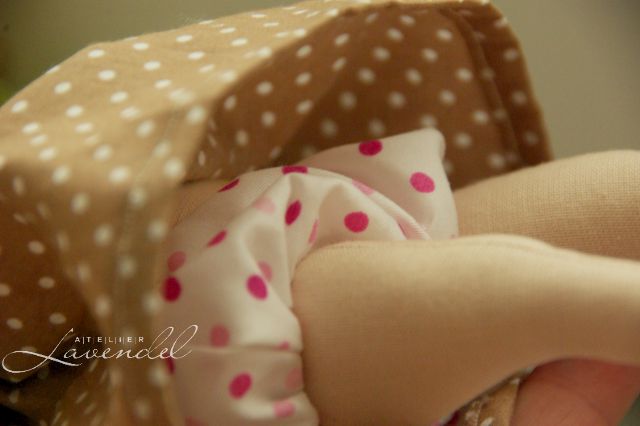 ♥♥♥