Meet Tom­my, the hand­made baby doll by Ate­lier Laven­del.
The Bram­ble baby boy, to be exact. So tiny, so sweet. A keen explor­er. Love him!…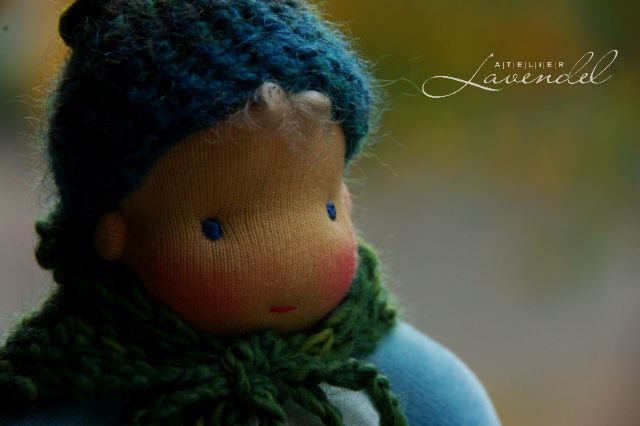 Tom­my is a lit­tle Wal­dorf Inspired cud­dle doll, stand­ing 7 inch/18cm .
I used organ­ic cot­ton vel­vet and cot­ton fab­ric for his cloth­ing, organ­ic sheep wool for stuff­ing and stur­dy Swiss made doll mak­ing cot­ton tri­cot for his face. I love the touch of his hat — that is made of wool, silk and a bit mohair in dusty shades of moos green,
blue and some sparkles of brown.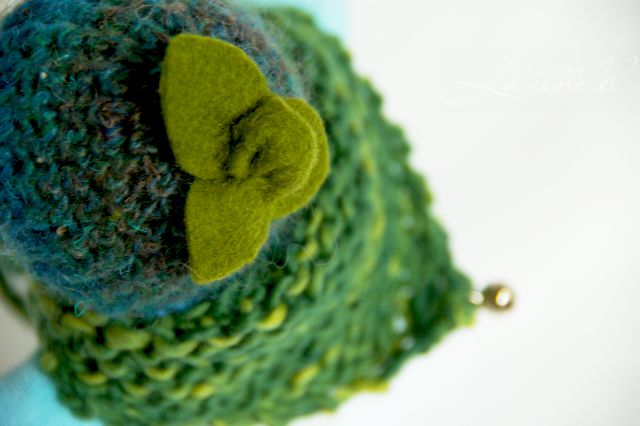 His baby head with tiny ears has just a bit of soft and fluffy baby hair ; ) — I used mohair locks for it. His lit­tle hands are slight­ly weight­ed for more baby-like flop­py feel. I have care­ful­ly hand embroi­dered dolls face. Toby has a fair skin tone.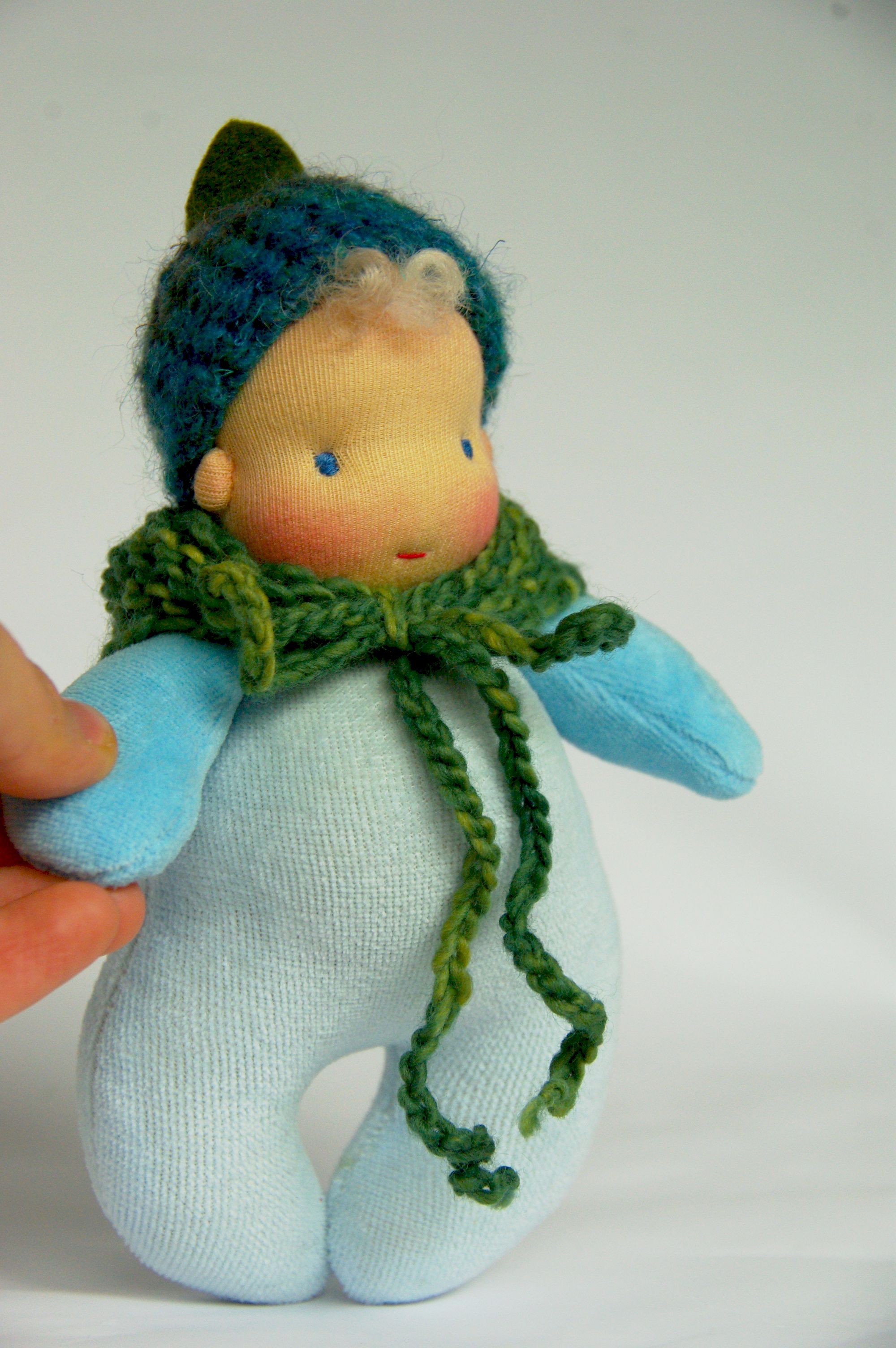 His cot­ton cloth­ings can not be put off, but he likes to put off his hat and also his scarf. Being tired, he some­times sais, they were scratchy. Of course, they are not, we know that! ; ) .
Toby can be gen­tly hand washed in a basin with a mild soap.
This sweet lit­tle baby doll is now avail­able here and here.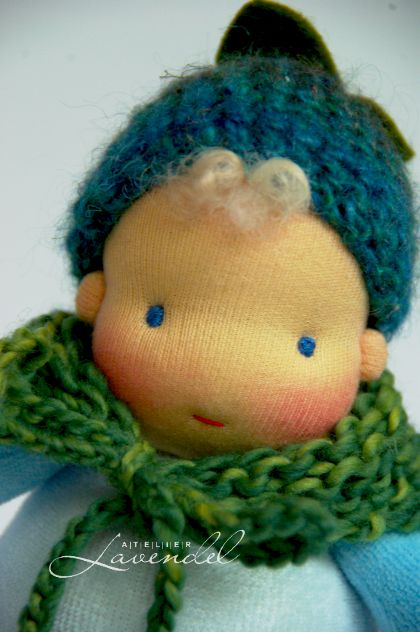 ♥♥♥