Await­ing guests.… ♥♥♥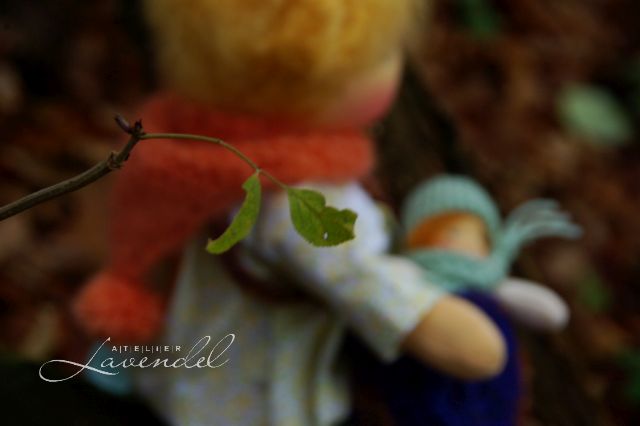 I want you to meet Ella and Elly. Always togeth­er, best friends, nature-lov­ing, keen explor­ers, fond of all kinds of wood­land sto­ries and fairy-tales. Some­thing else?… Just love them! : )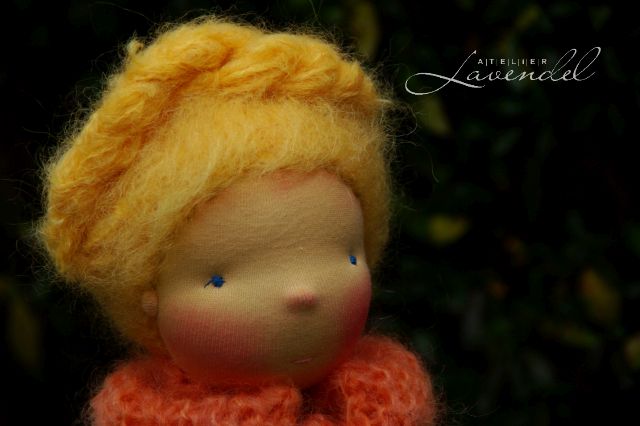 Ella is a OOAK doll, stand­ing 17 inch­es, hand­made by Ate­lier Laven­del with lots of love and of care. Elly is her tiny baby doll and the best friend.
Ella is wear­ing a dress of gor­geous colour­ful cot­ton fab­ric, which is trimmed with linen fab­ric and dec­o­rat­ed with cot­ton lace. She has striped pants of organ­ic cot­ton jer­sey and undies beneath. Her boots are cro­chet with meri­no wool, her socks are made with organ­ic cot­ton jer­sey. Her cowl with a tas­sel is knit­ted of plant dyed mohair.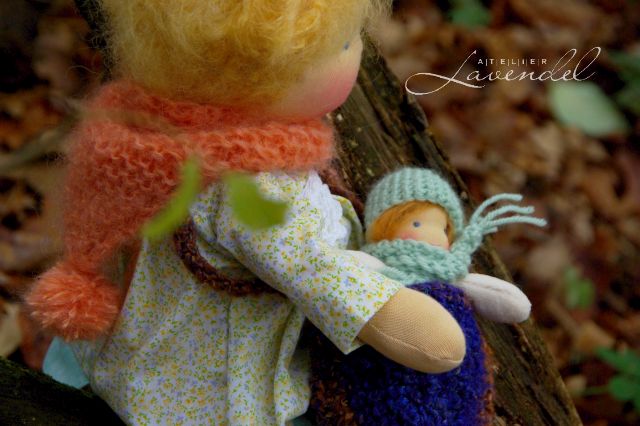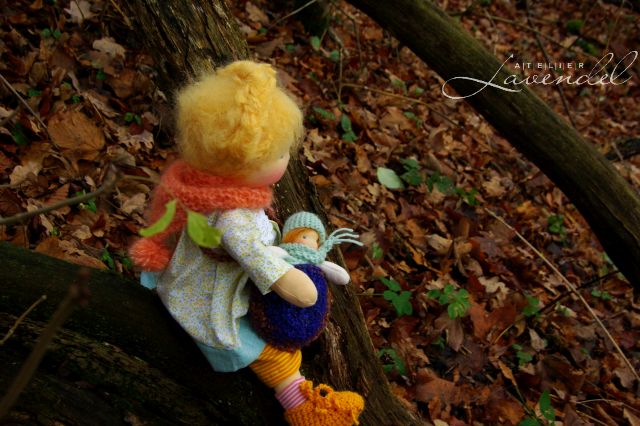 Ella´s bag (her favourite) is cro­chet wit an artist made hand spun wool/silk/mohair fibre. Sweet tiny friend of Ella, Elly, is usu­al­ly enjoy­ing her dreamy hours in this cosy car­ry bag, or is sit­ting there quite still and look­ing around. Elly loves her light blue woollen hat and scarf.