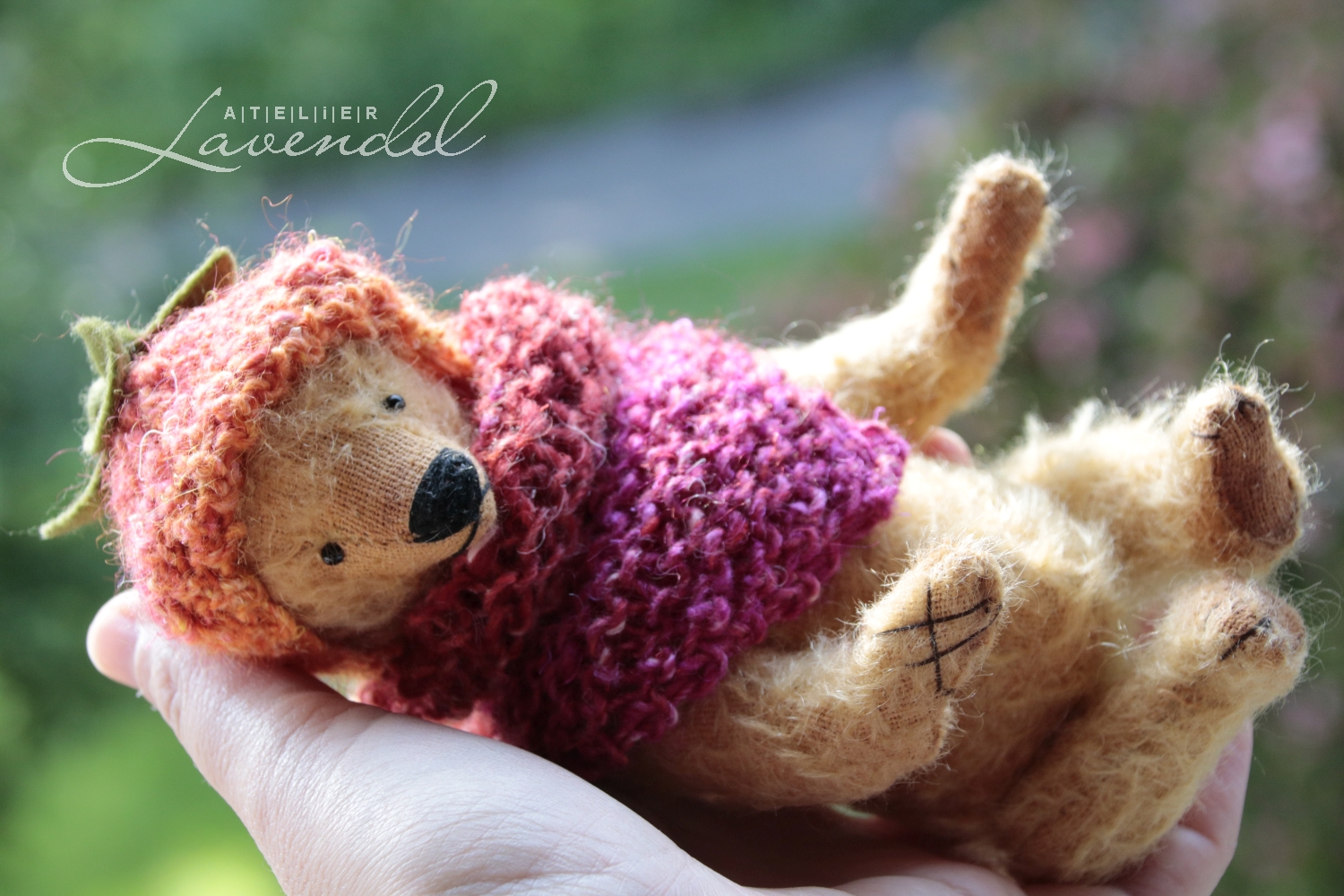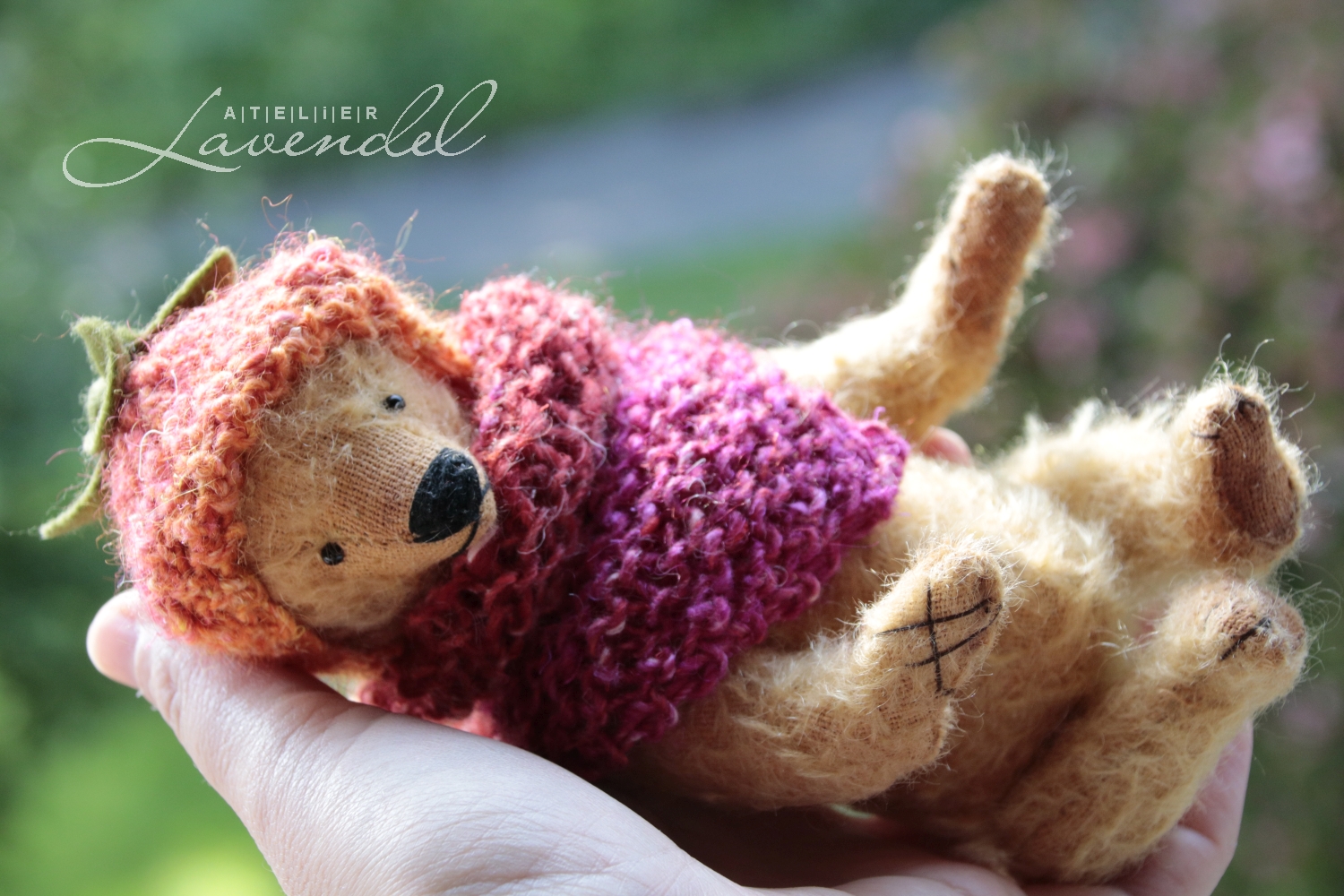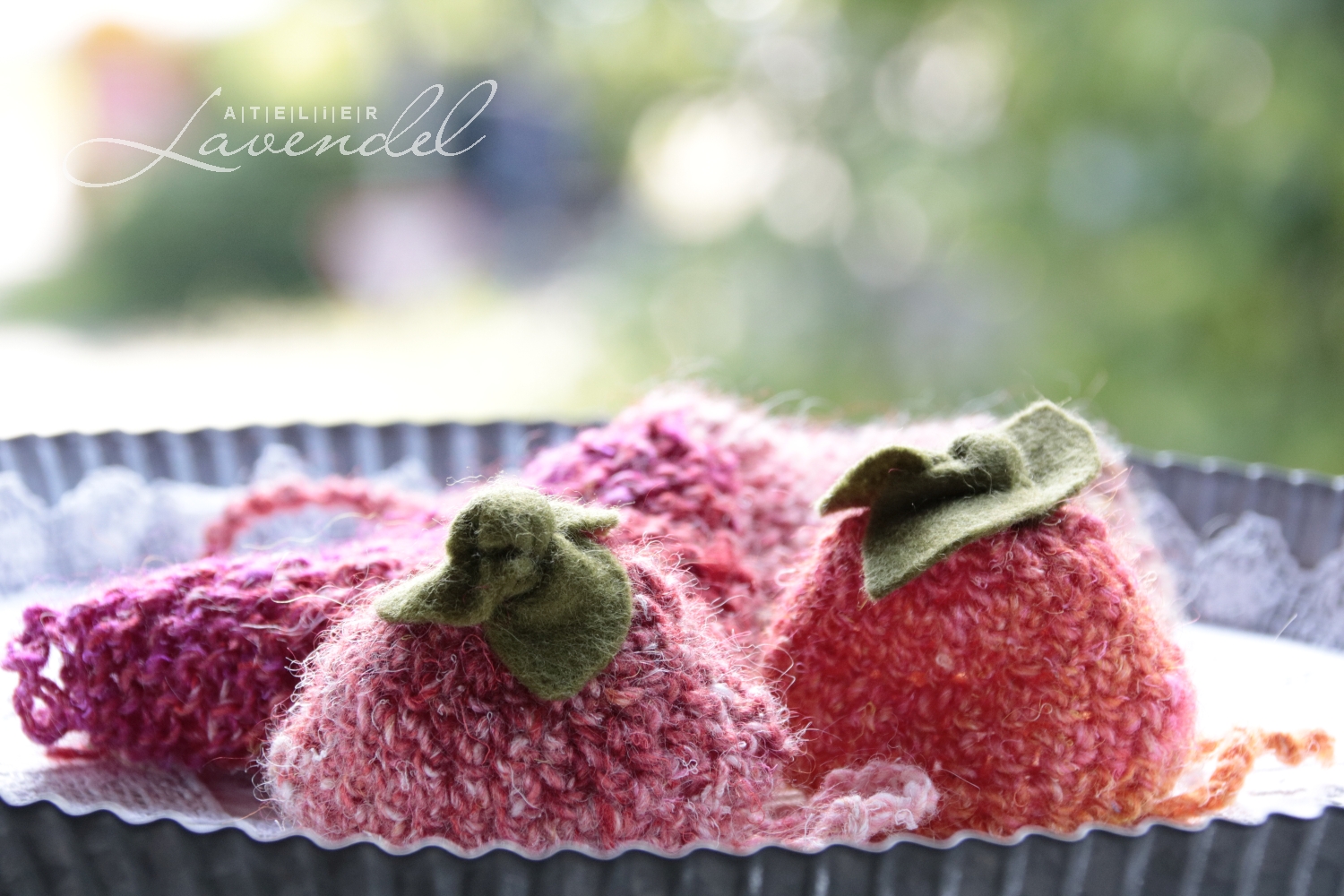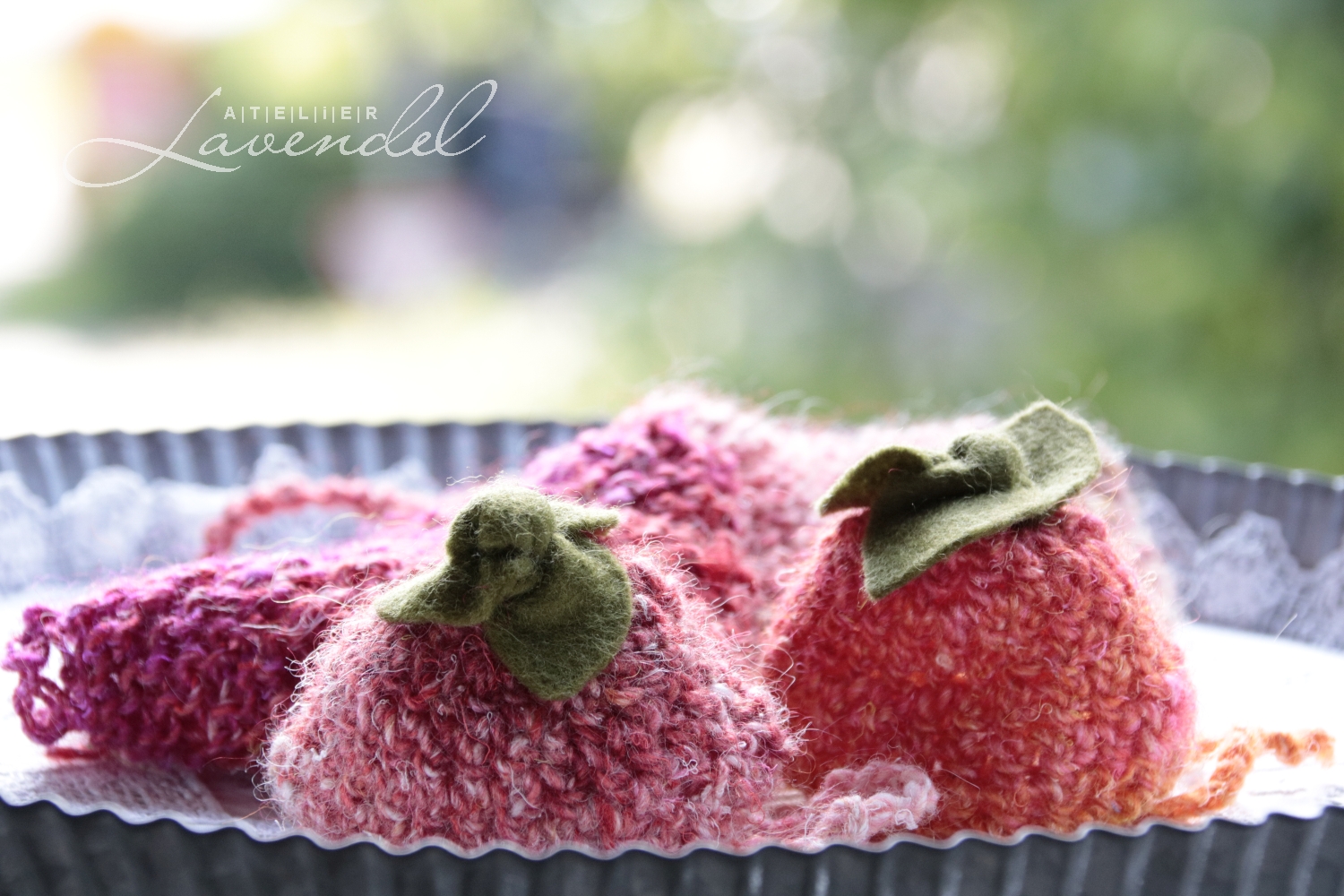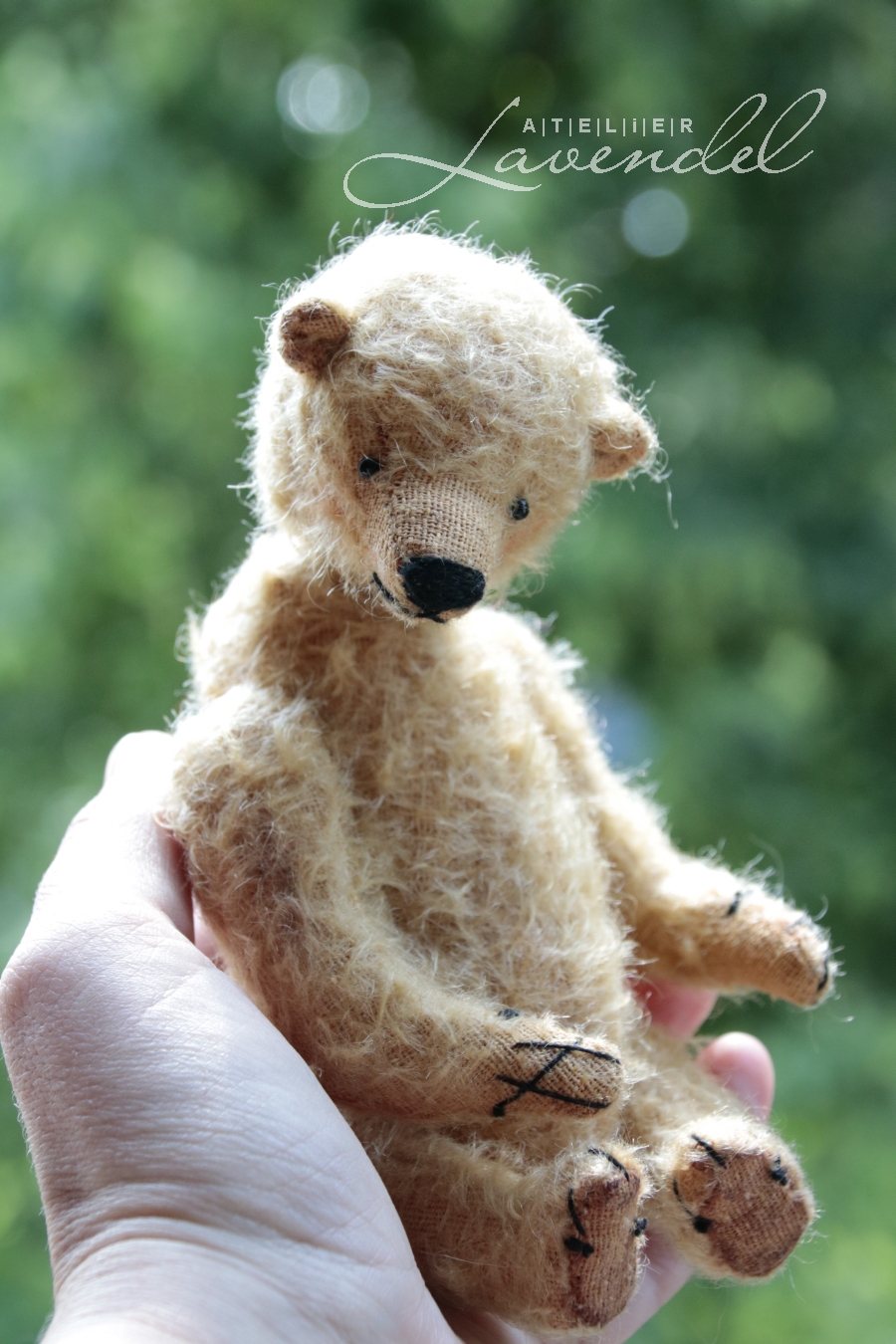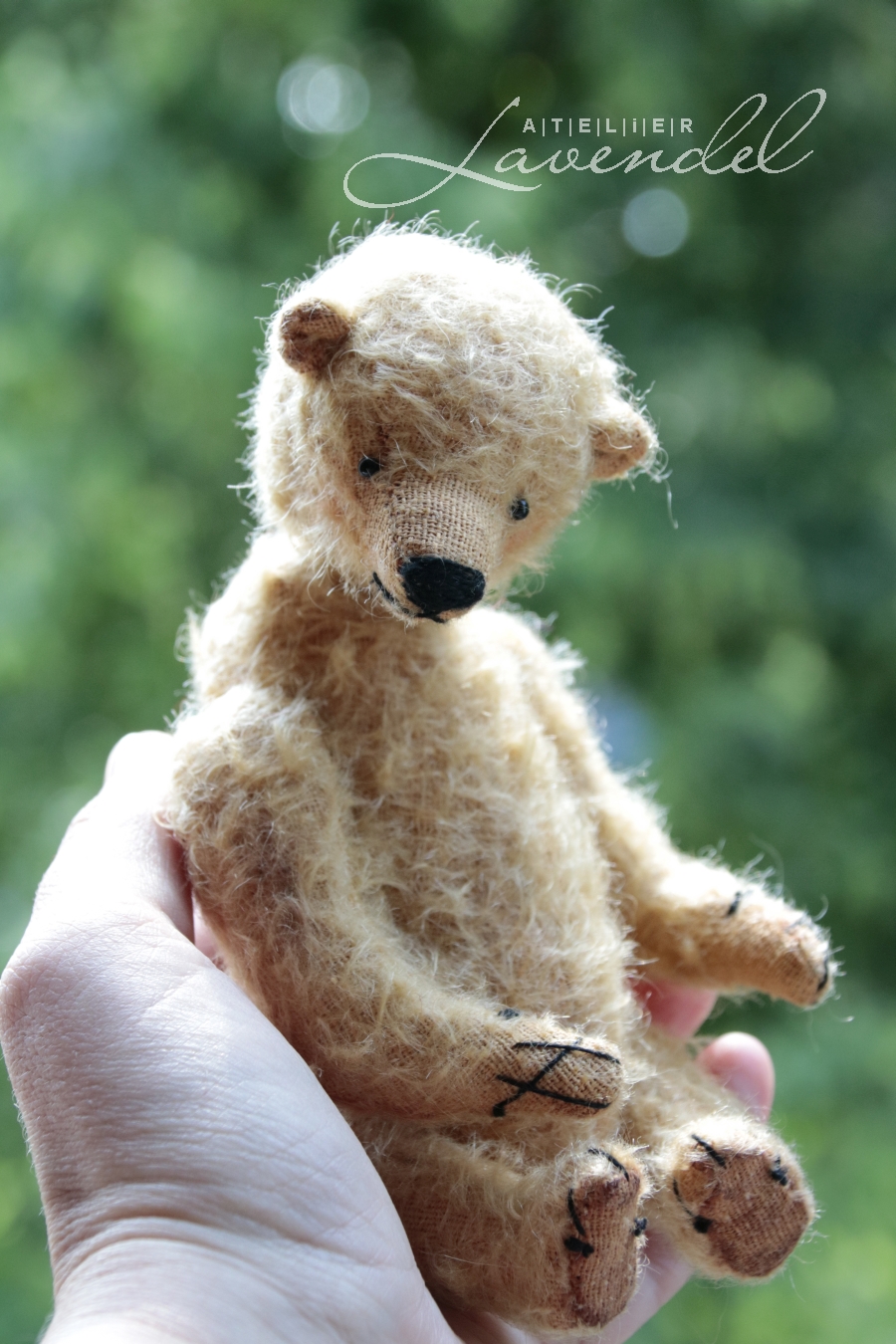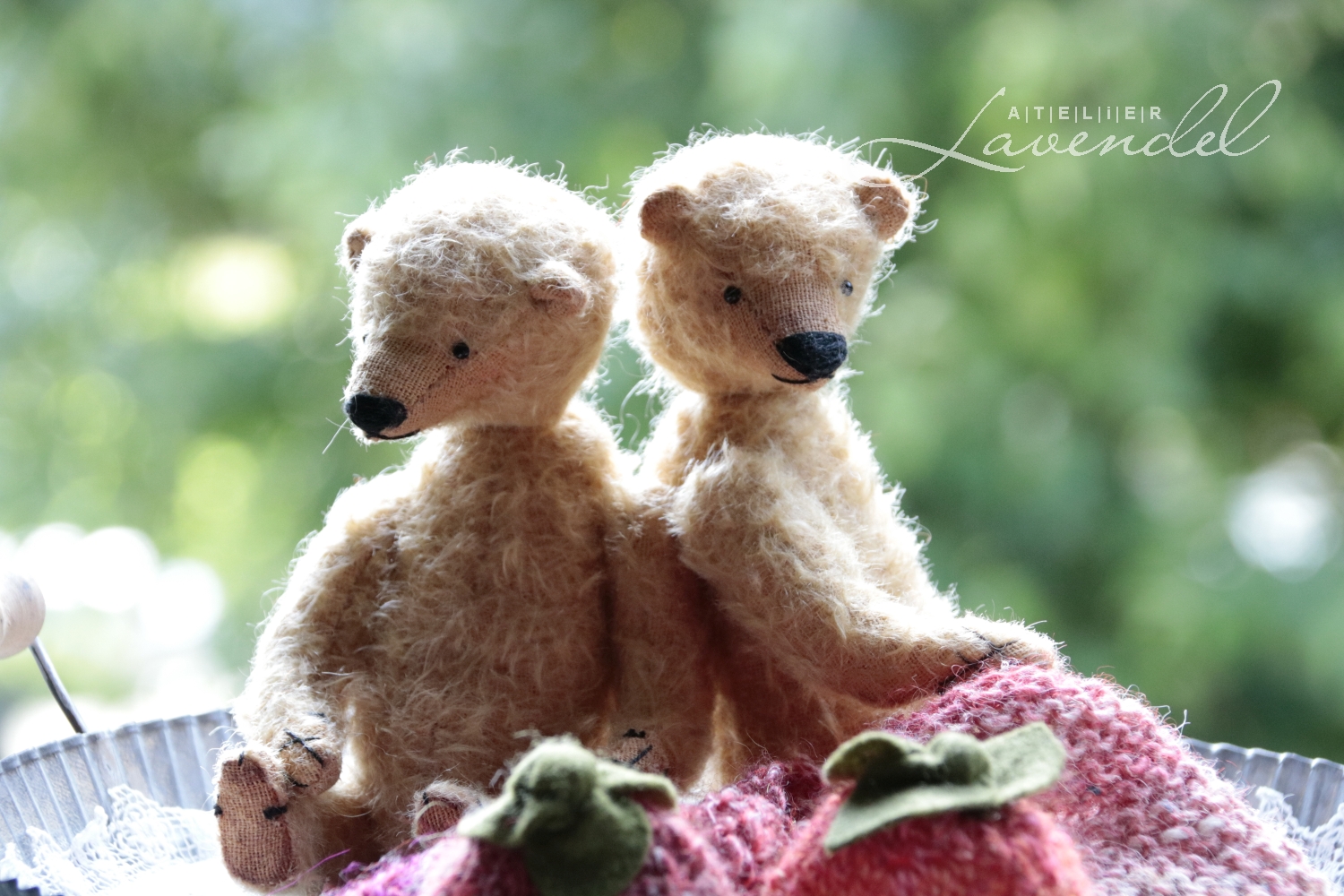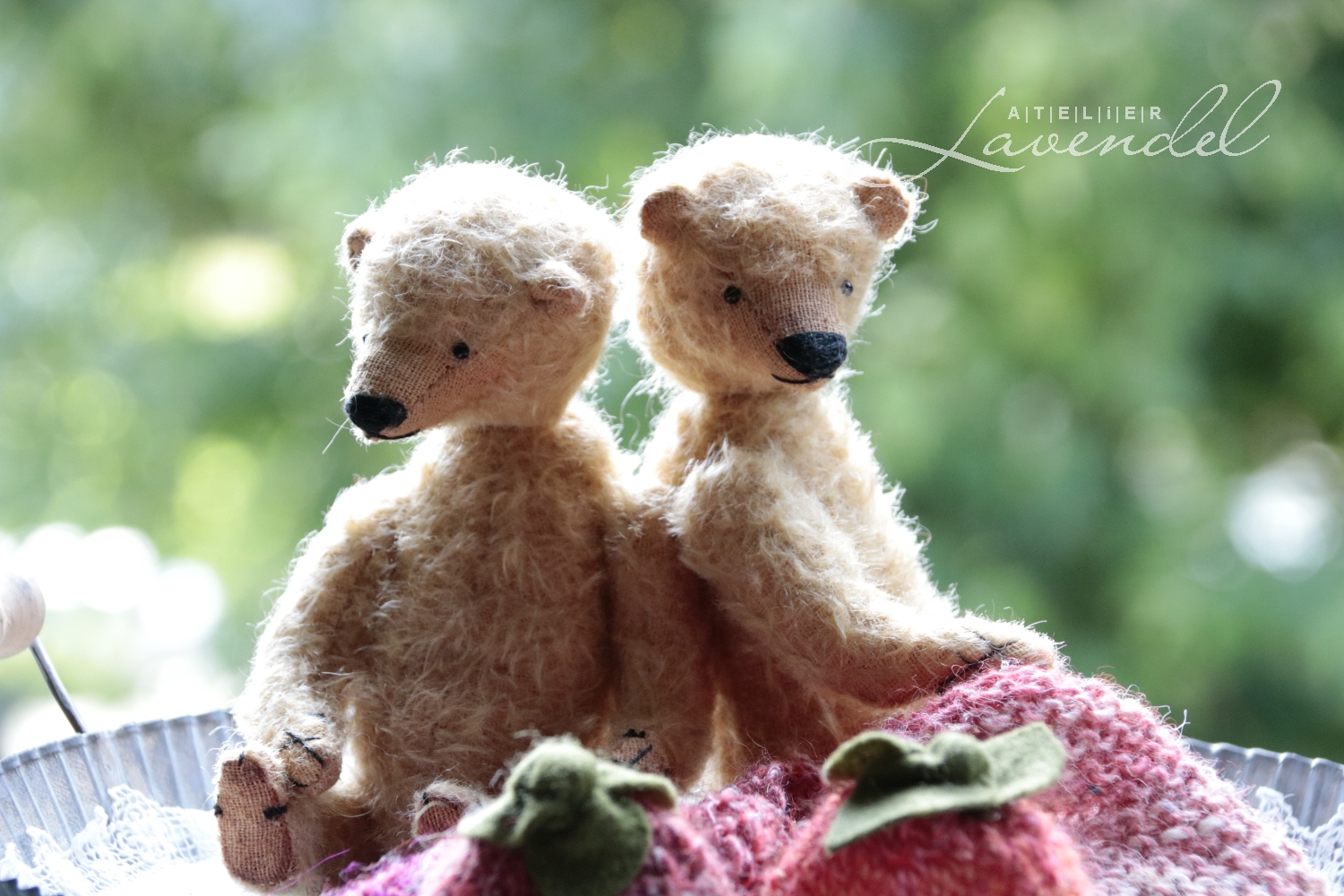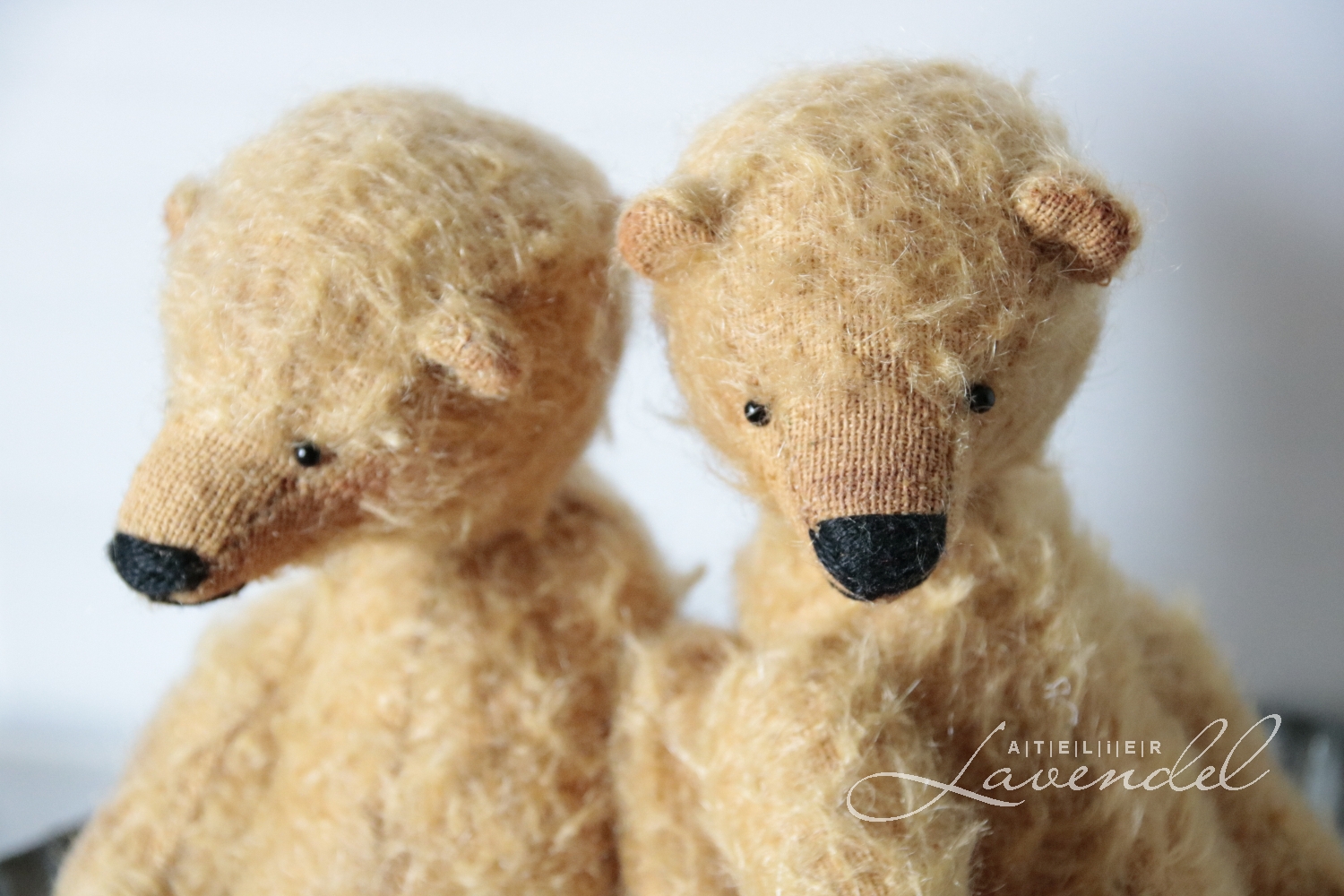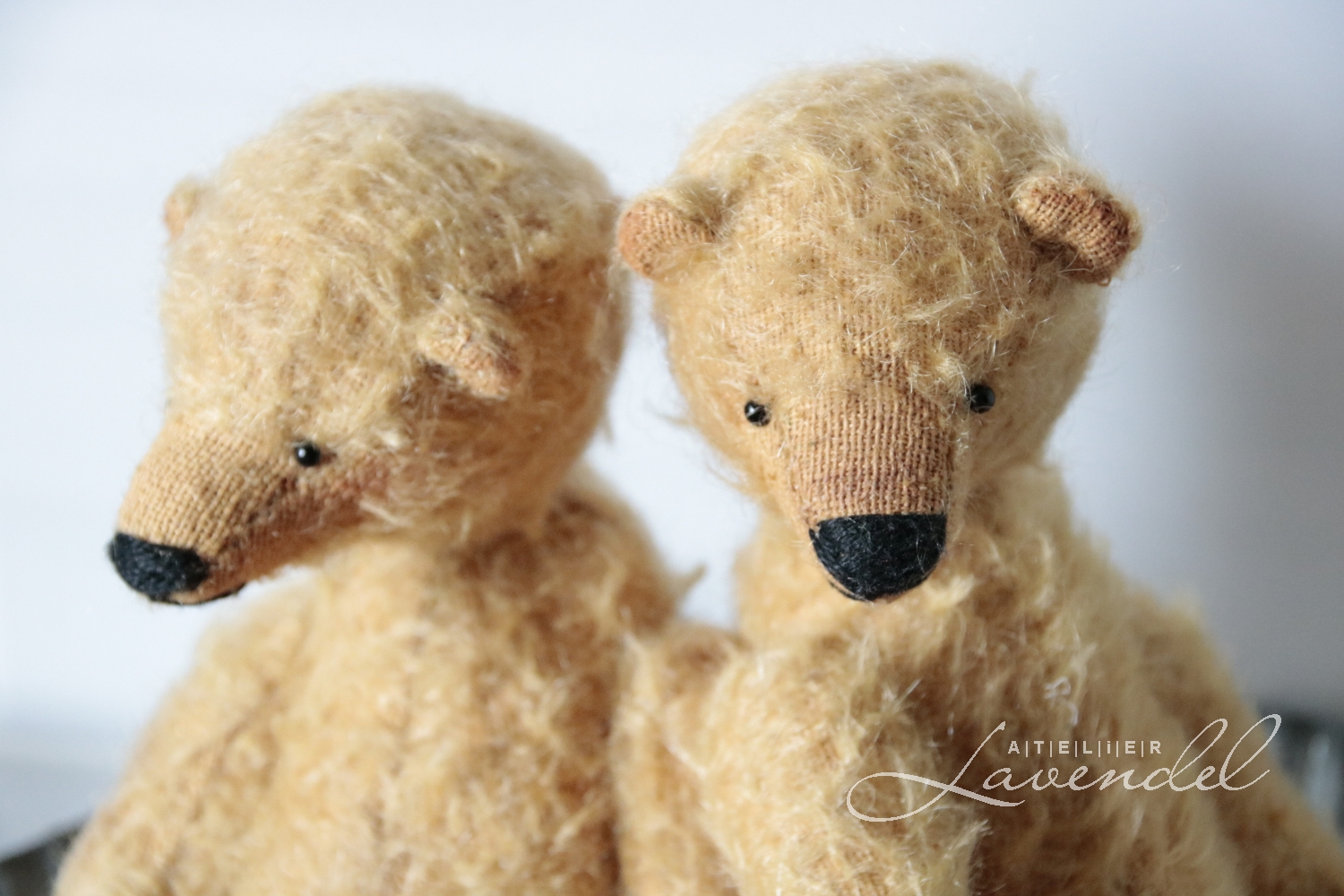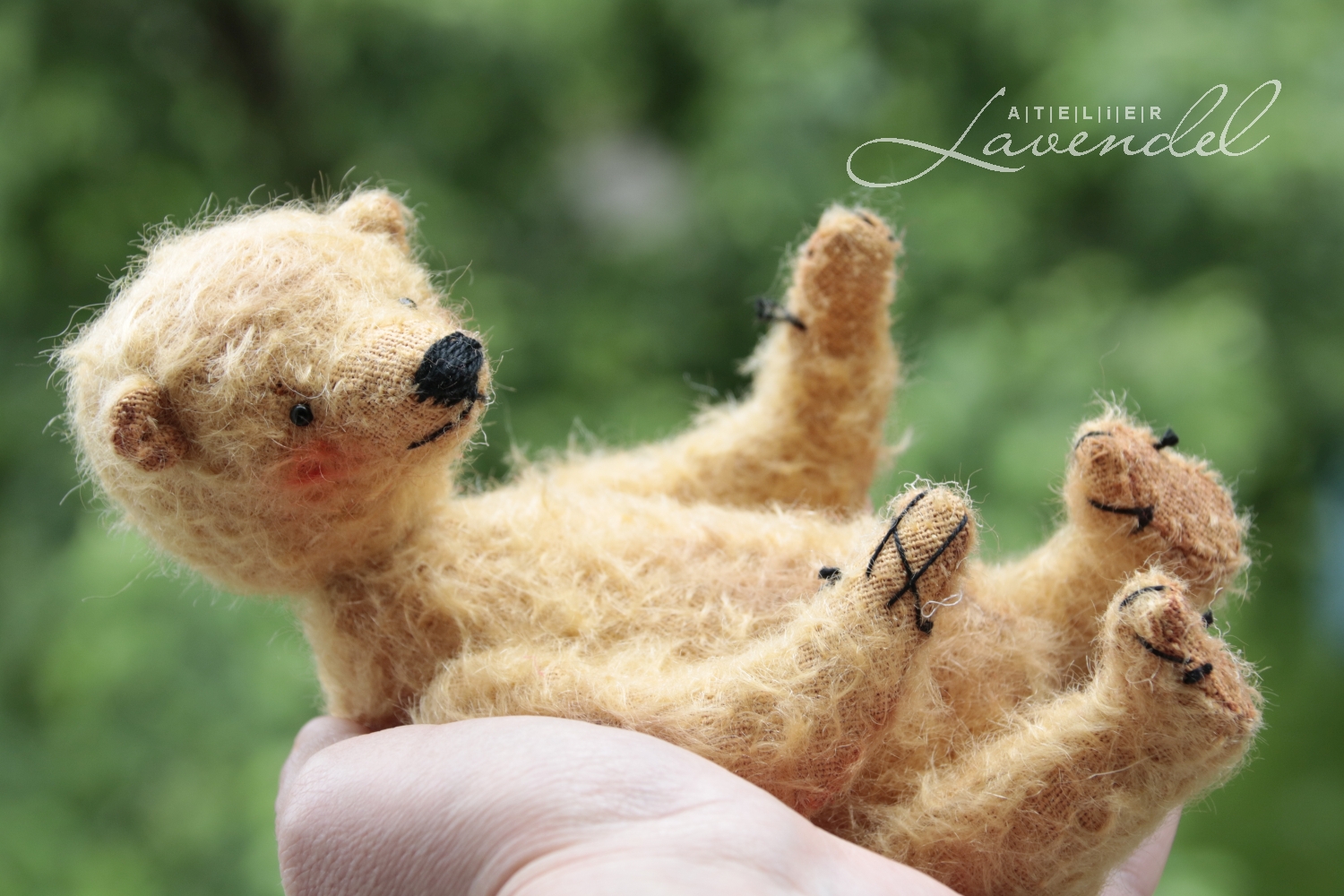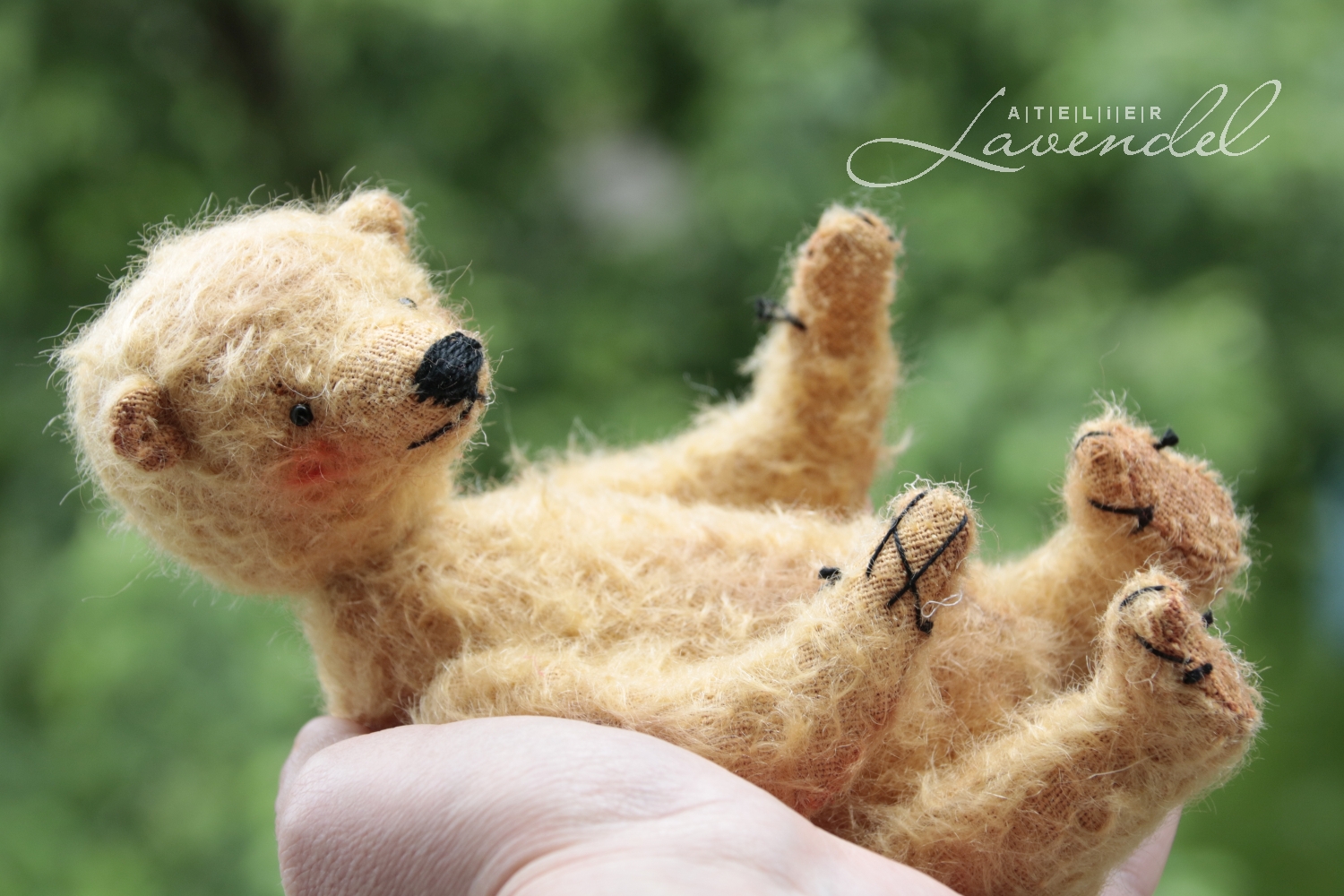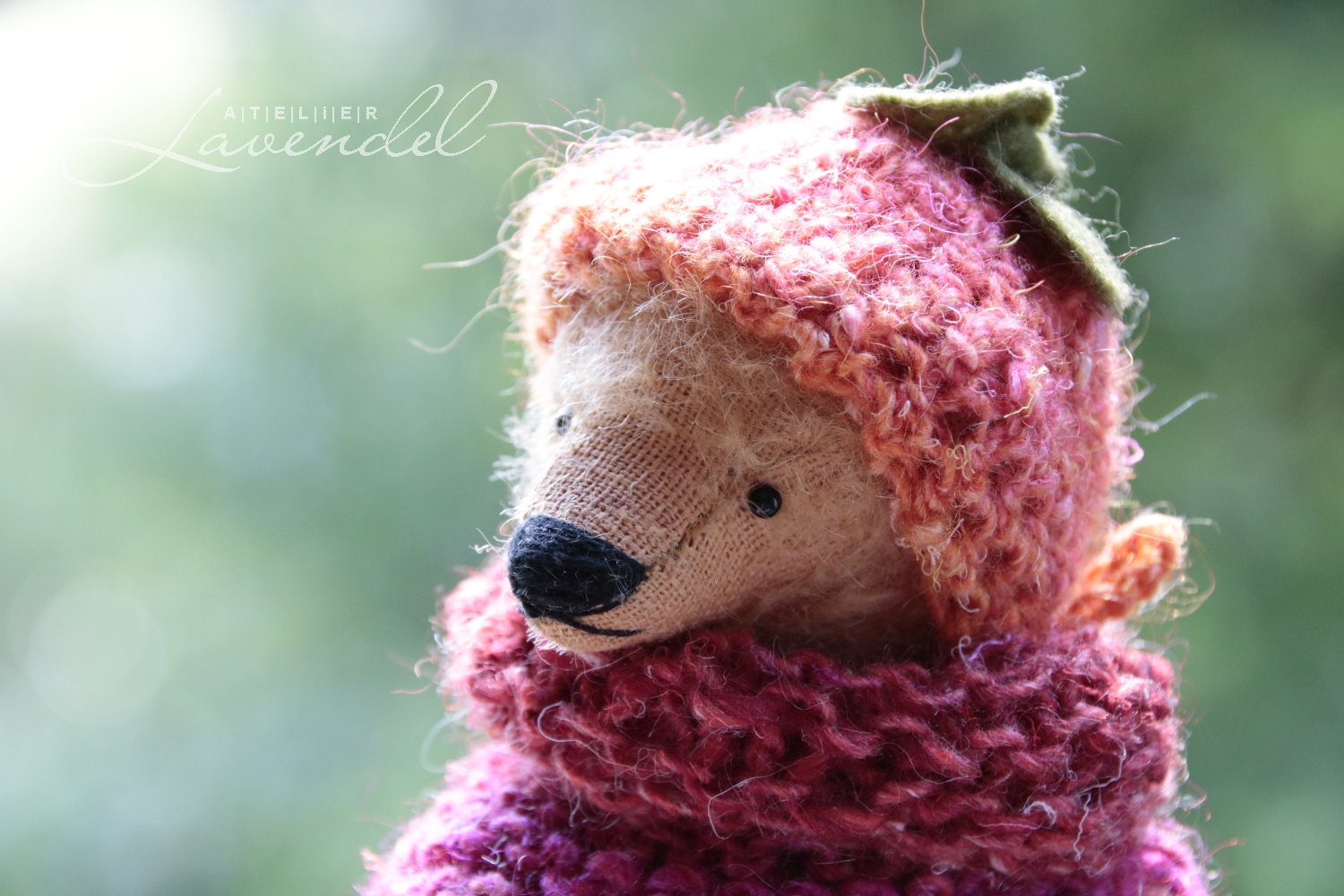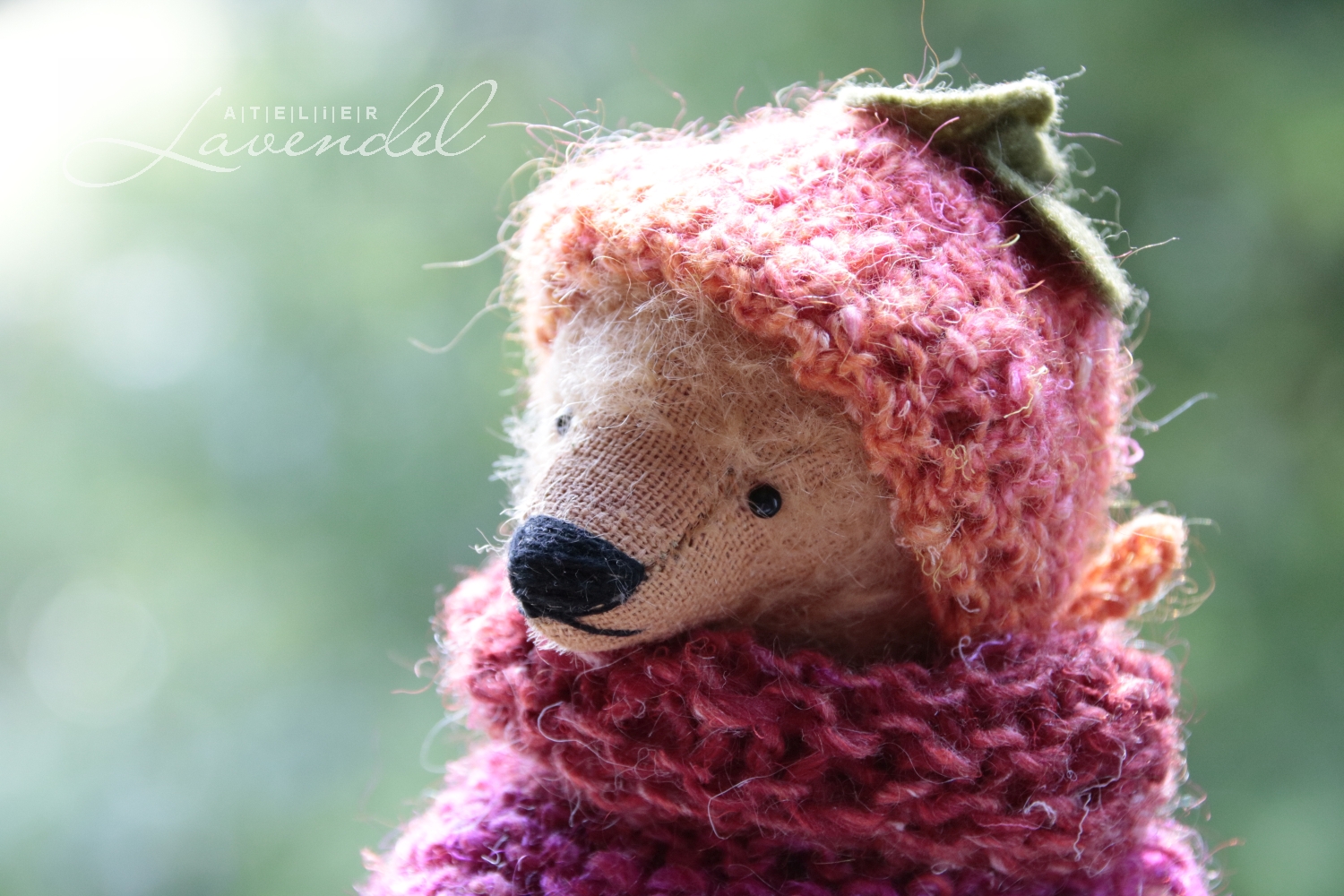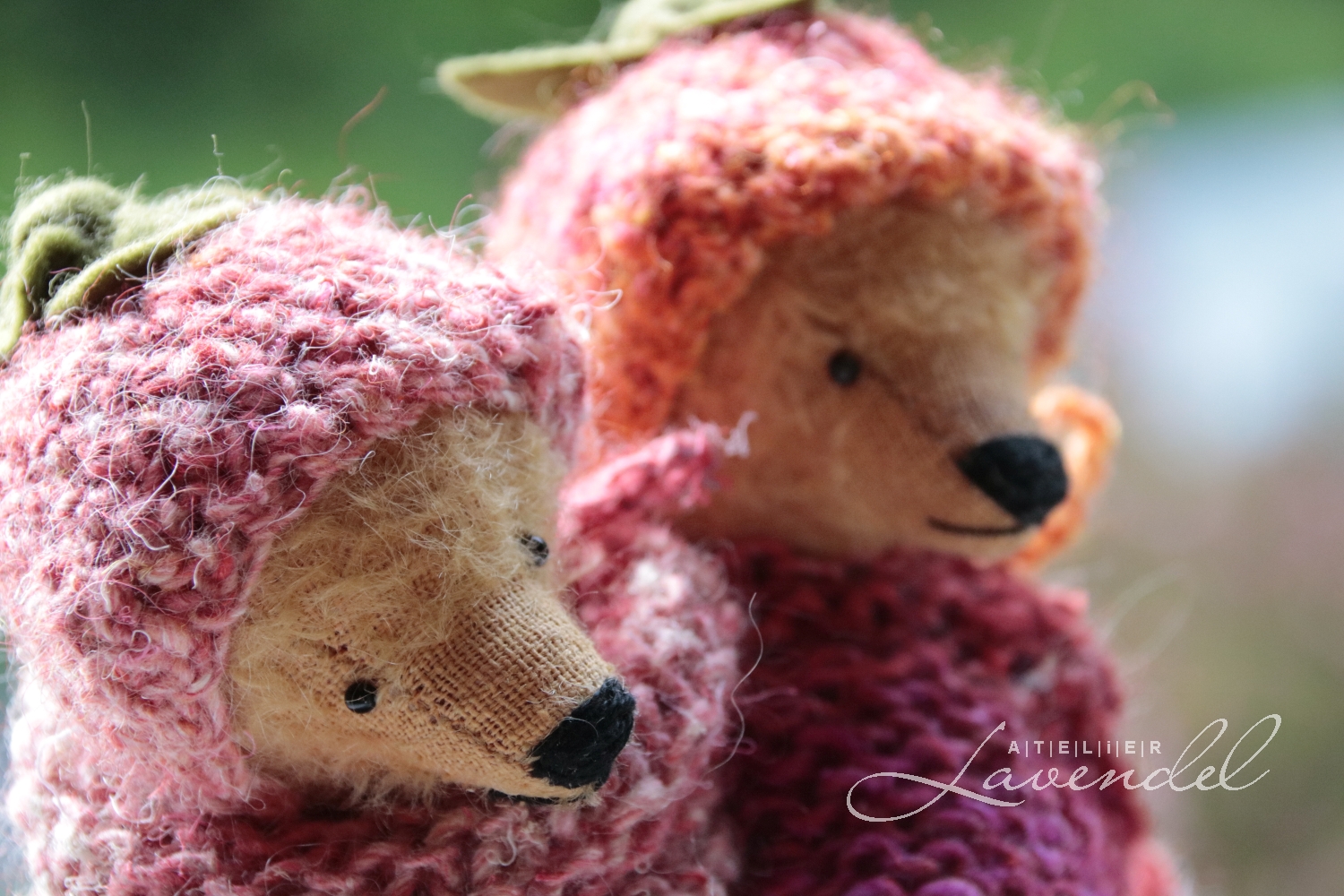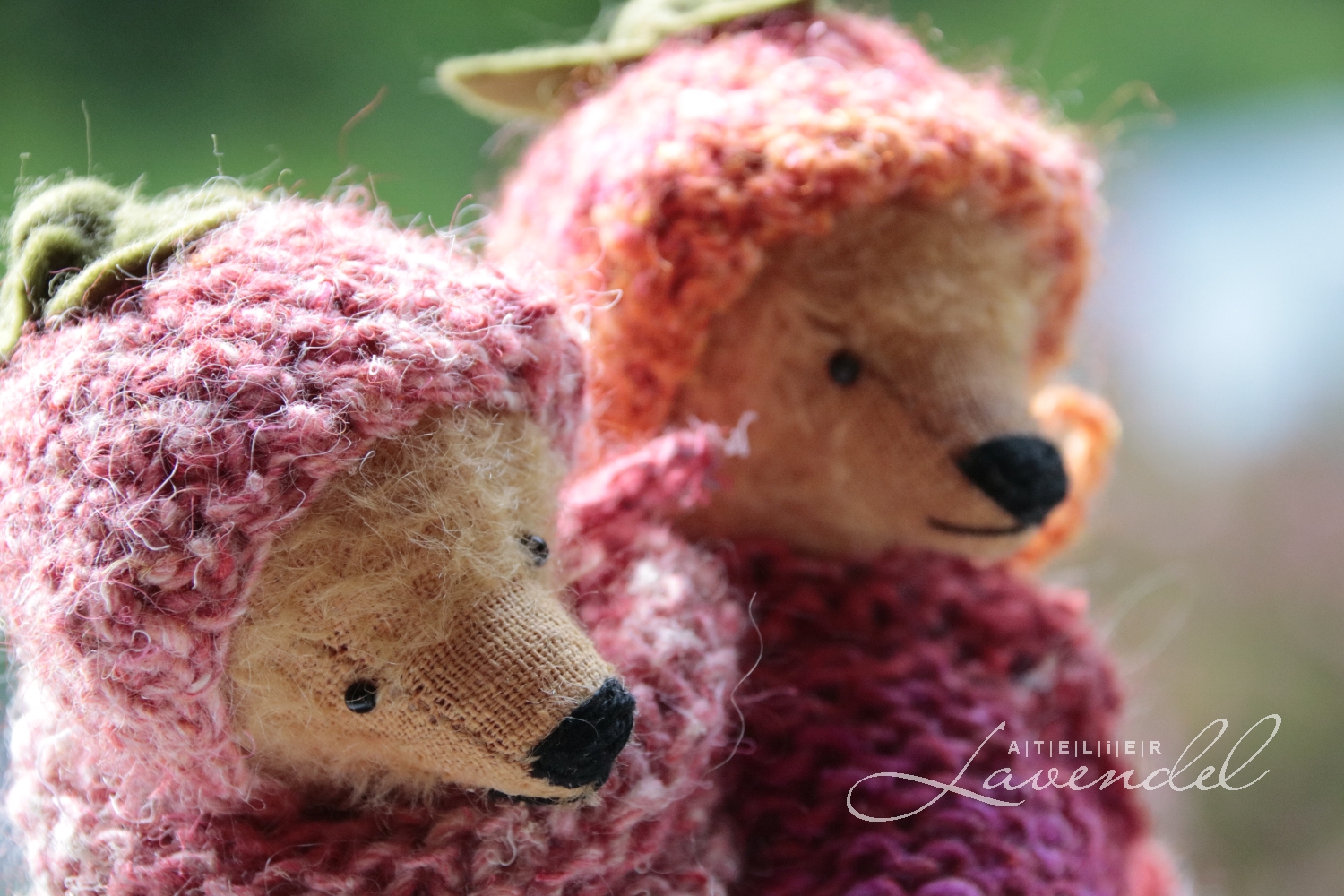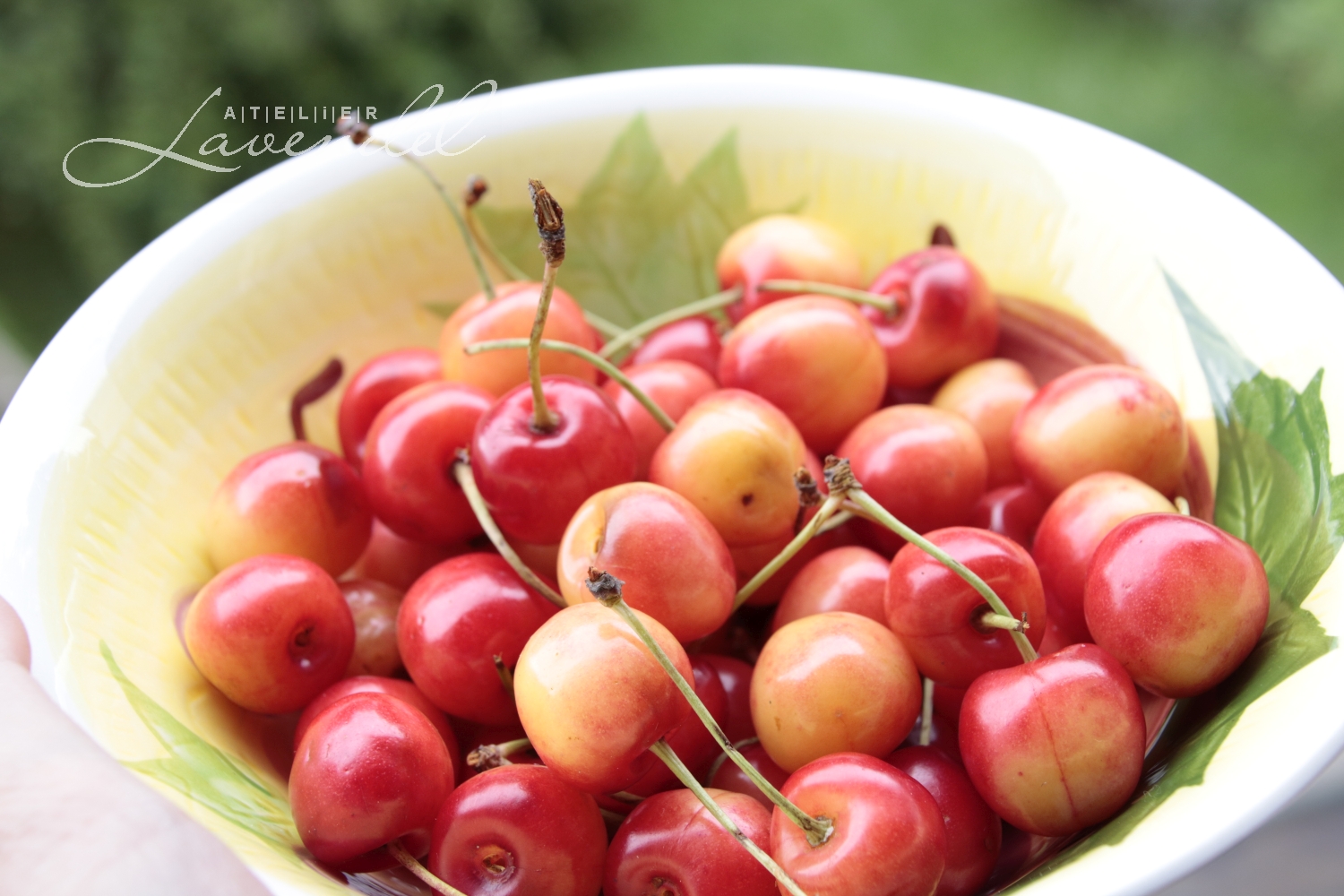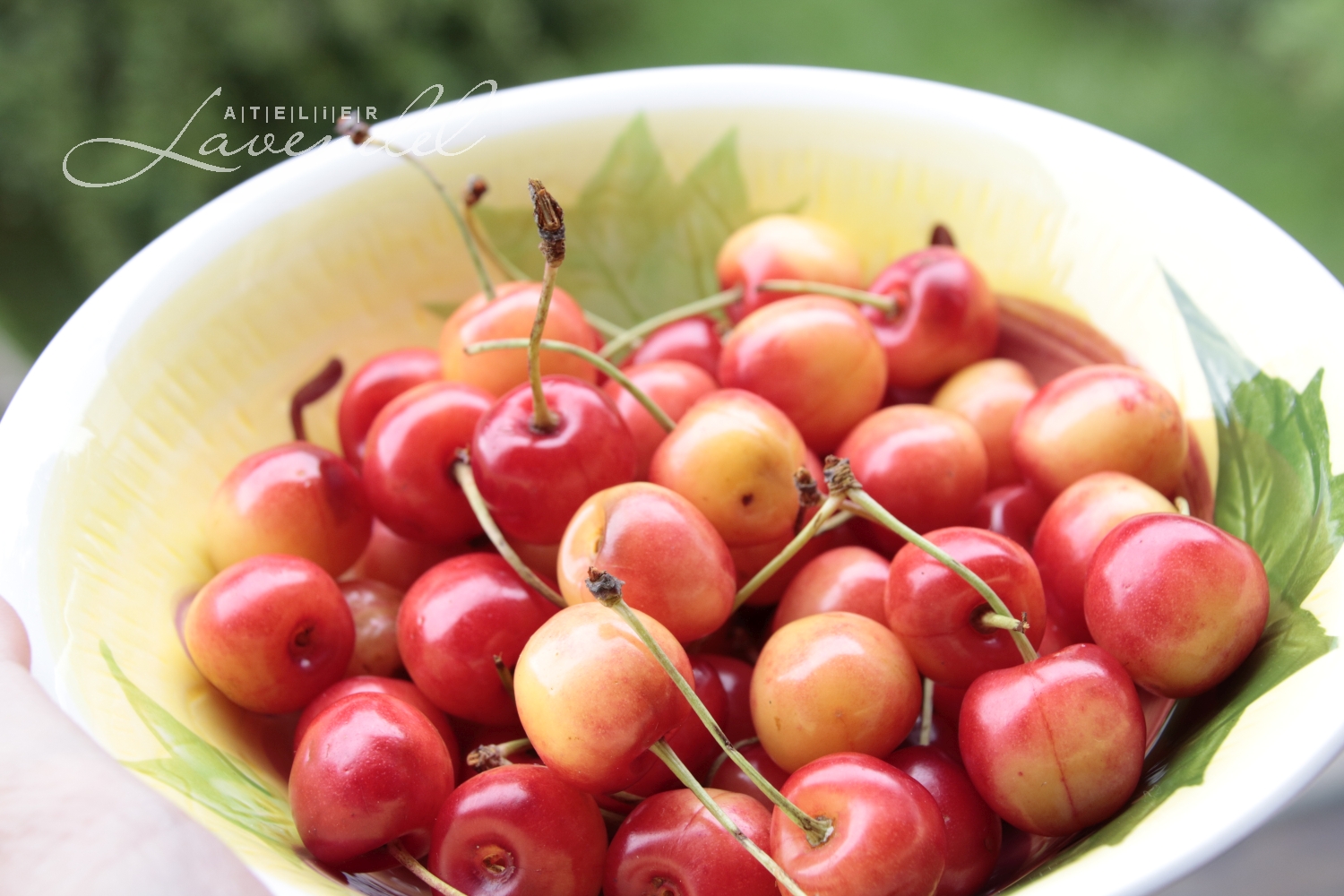 Meet Til­da and Mathil­da, two sum­mer bear sis­ters!
Stand­ing 7 inch­es (18cm), they are a OOAK antique vin­tage style weight­ed art bears, lov­ing­ly hand­made by Ate­lier Laven­del, using my designs and high-qual­i­ty all nat­ur­al mate­ri­als.
These bears are made with high qual­ity antique style blonde mohair fab­ric from tra­di­tion­al work­ing Ger­man man­u­fac­ture Steiff Schulte, which gives them love­ly well much loved vin­tage appear­ance. Their orig­i­nal glass eyes are hand­made in the Lauscha glass man­u­fac­ture, Ger­many. I hand embroi­dered their noses with cot­ton embroi­dery floss. I used organ­ic clean wood shav­ings to stuff the body and the limbs firm­ly and added to the chub­by bel­lies some steel shot, which is safe­ly placed with­in linen bags, for more love­ly weight.
These bears are sym­pa­thet­i­cal­ly aged and hand paint­ed using non-tox­ic pas­tel colours.
Their full joint­ed arms, legs and heads are mov­able and pose able.
Their cowls and bon­nets with green leaf of pure wool felt leaf on the top are made with gor­geous wool/silk blend and can be put off. These bears are avail­able here.
Love, Ele­na
♥♥♥