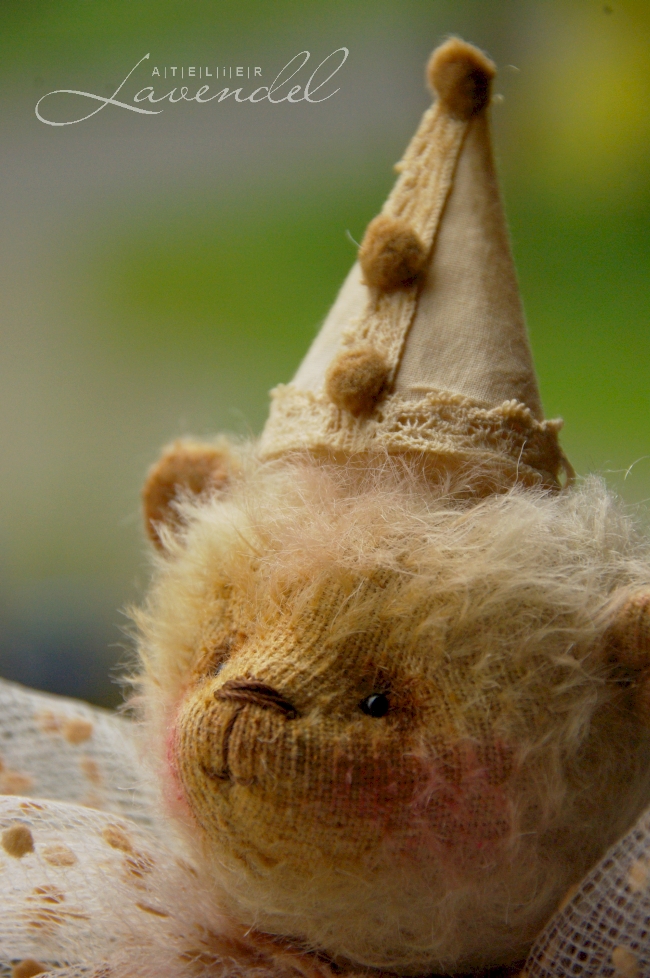 We love old Cir­cus! Meet Fabio!
Stand­ing 8 inch­es (20cm), Fabio is an OOAK vin­tage style weight­ed artist made bear, lov­ing­ly hand­made by Ate­lier Laven­del, using my designs and high-qual­i­ty nat­ur­al mate­ri­als. This bear has been cre­at­ed with high qual­ity antique style mohair fab­ric from the tra­di­tion­al work­ing Ger­man man­u­fac­ture Steiff Schulte, which gives him a love­ly well much loved vin­tage appearence. His orig­i­nal glass eyes are hand­made in the Lauscha glass man­u­fac­ture, Ger­many. I hand embroi­dered his nose with cot­ton embroi­dery floss. I used dried organ­ic wood shav­ings to stuff his body and limbs very firm­ly and added to his bel­ly some steel shot, which it safe­ly placed with­in a linen bag, for more love­ly weight. This bear is hand paint­ed using non-tox­ic fine artist pas­tel colours. His joint­ed arms, legs and head are mov­able and pose able.
His vin­tage style hat and his col­lar are hand­made by me, both are hand plant­ed, and dec­o­rat­ed with a a tiny rusty bell, still tin­kling love­ly. His his hat and his col­lar can be put off.I intend­ed this bear as a lit­tle trea­sure to dis­play or as a spe­cial heir­loom toy to an old­er child for gen­tle play.
ECO friend­ly.
Dry clean only.
Hand­made in pet- and smoke- free home.
SAFETY NOTE: I rec­om­mend this bear for col­lec­tors 6+ : )
This bear is now avail­able here.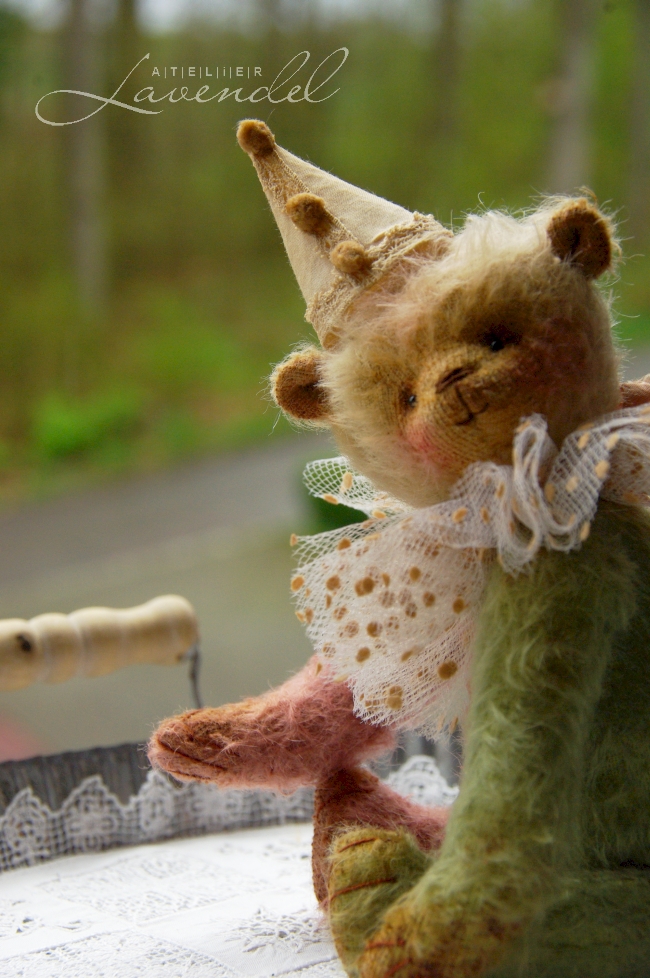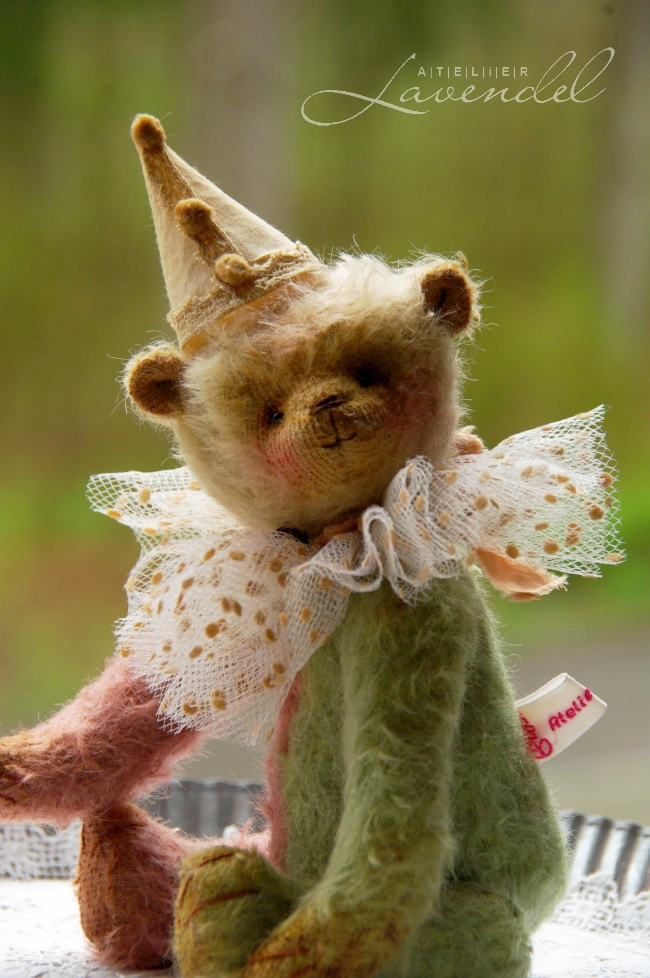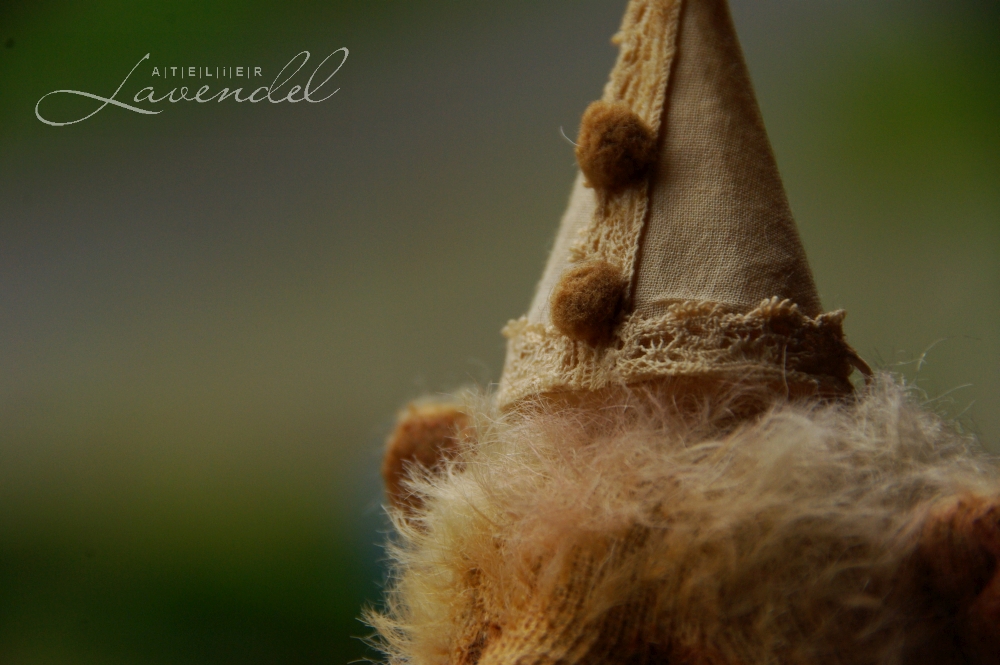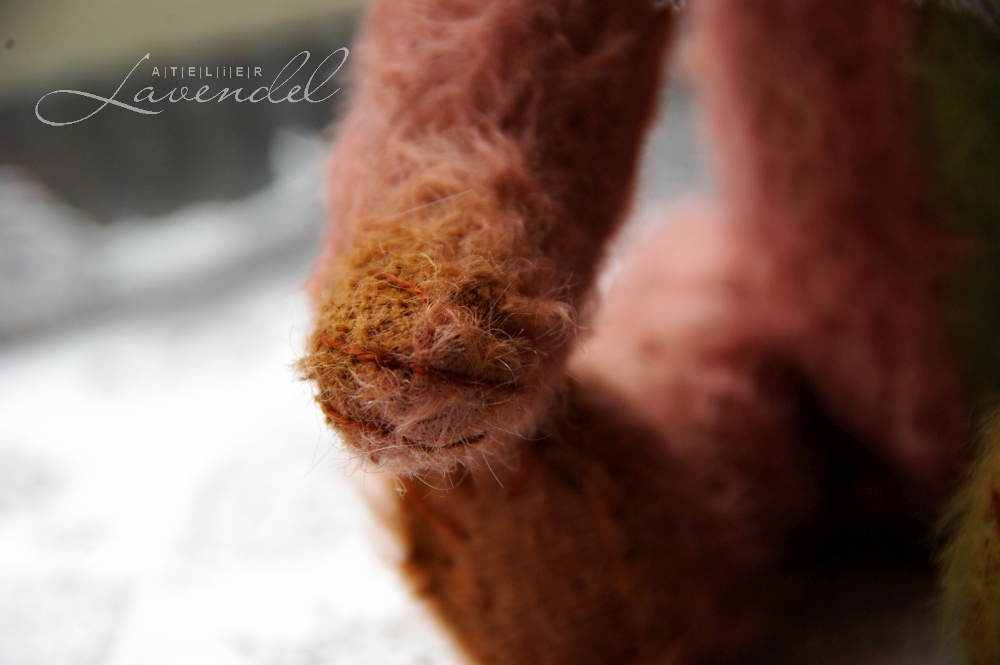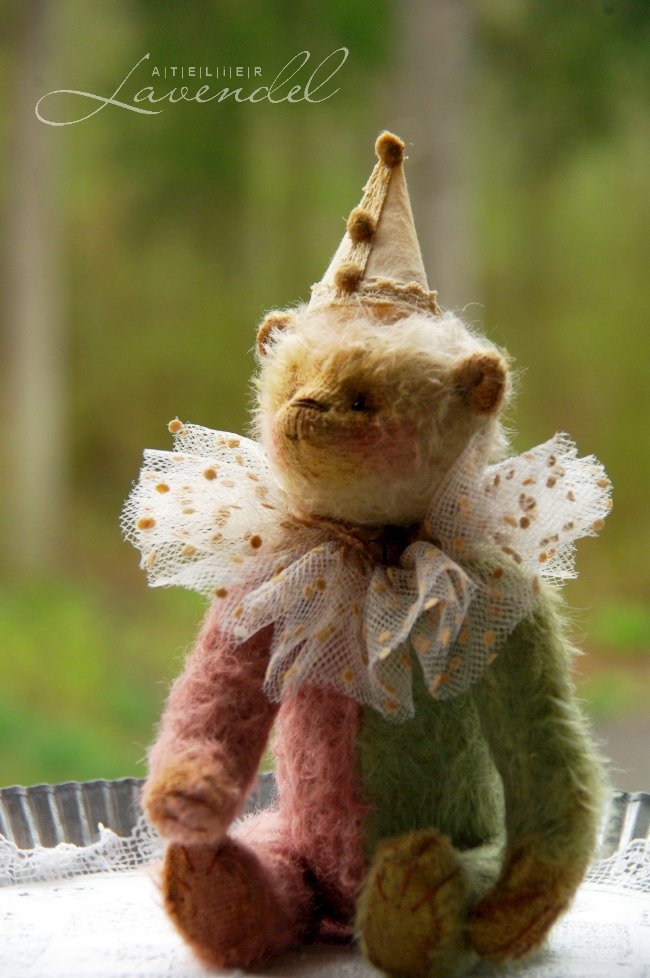 ♥♥♥