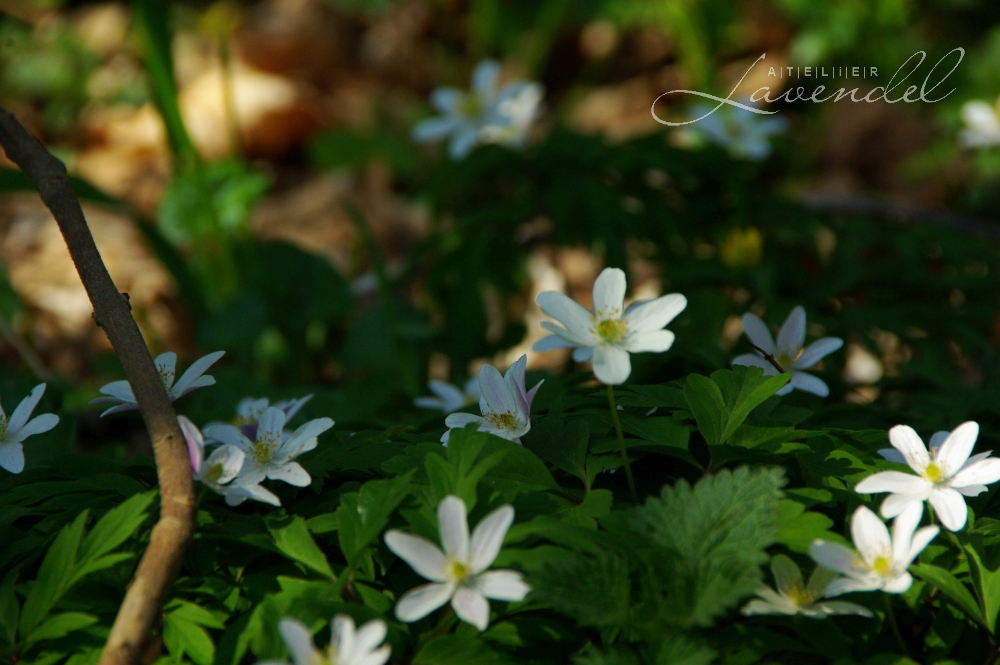 I want you to meet Lina and Edd the baby gnome, her lit­tle friend, both chil­dren of the Spring, full of good spir­its, birds songs, finest scent of the first flow­ers in the mead­ow and cheer­ful sun shine. Both are also great trav­eller. They agreed to accom­pa­ny us to the Doll Mak­ing Sem­i­nar, did I men­tioned that? : )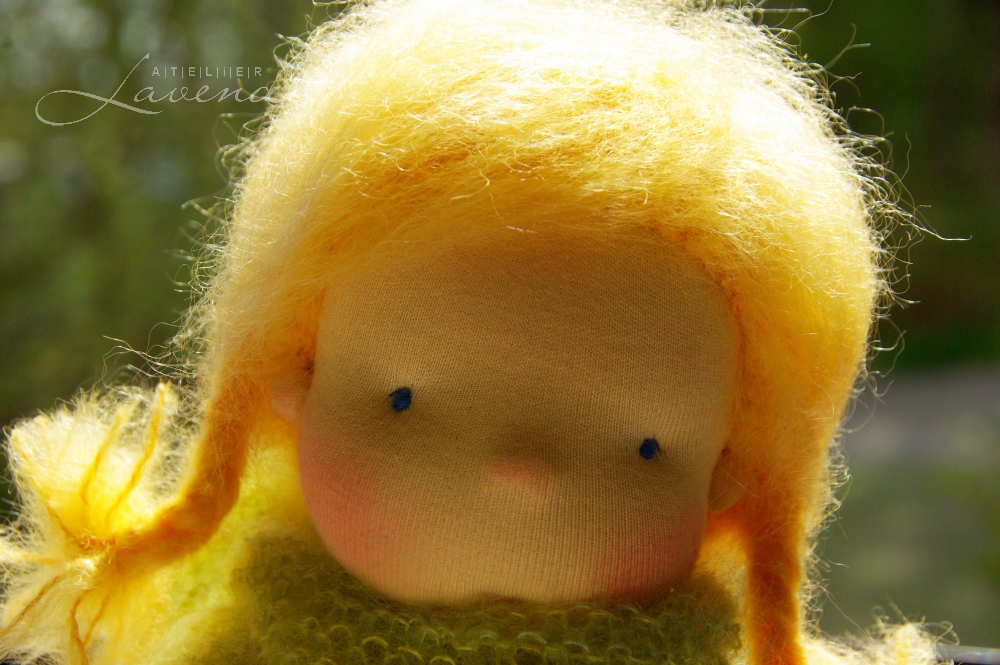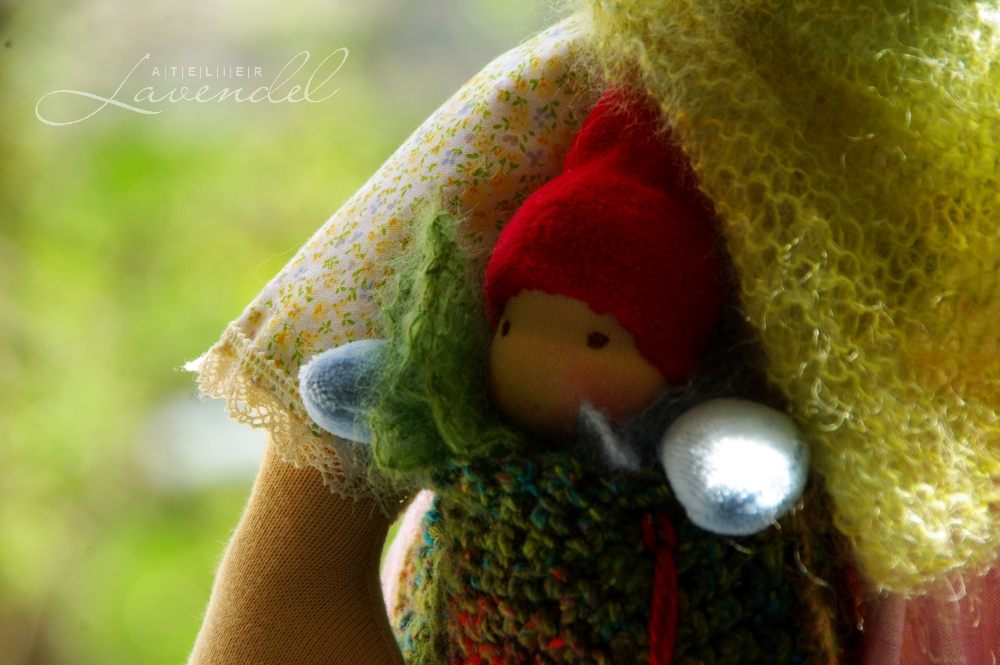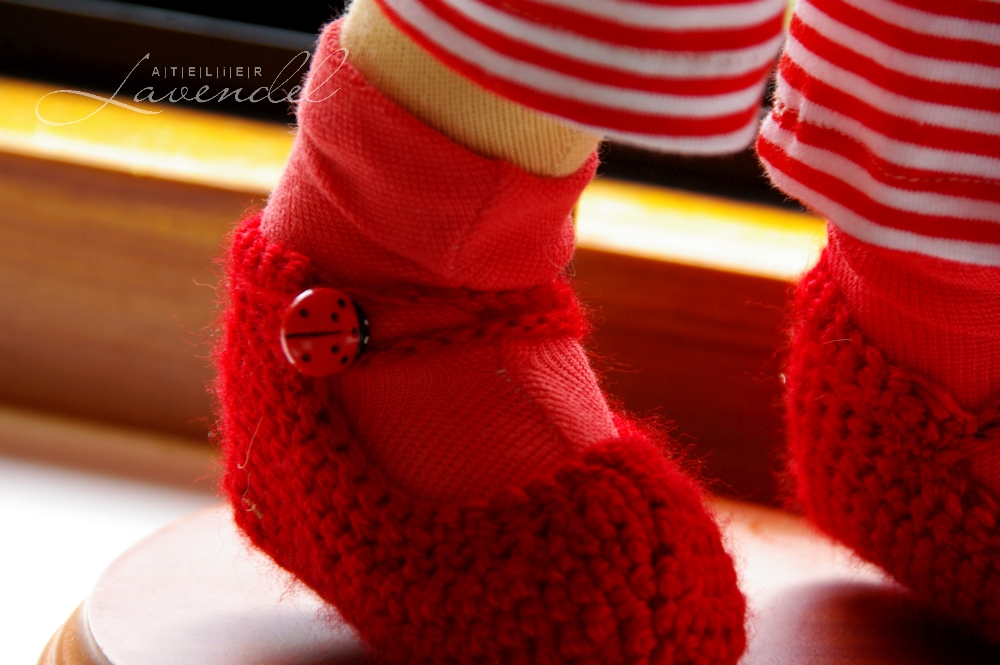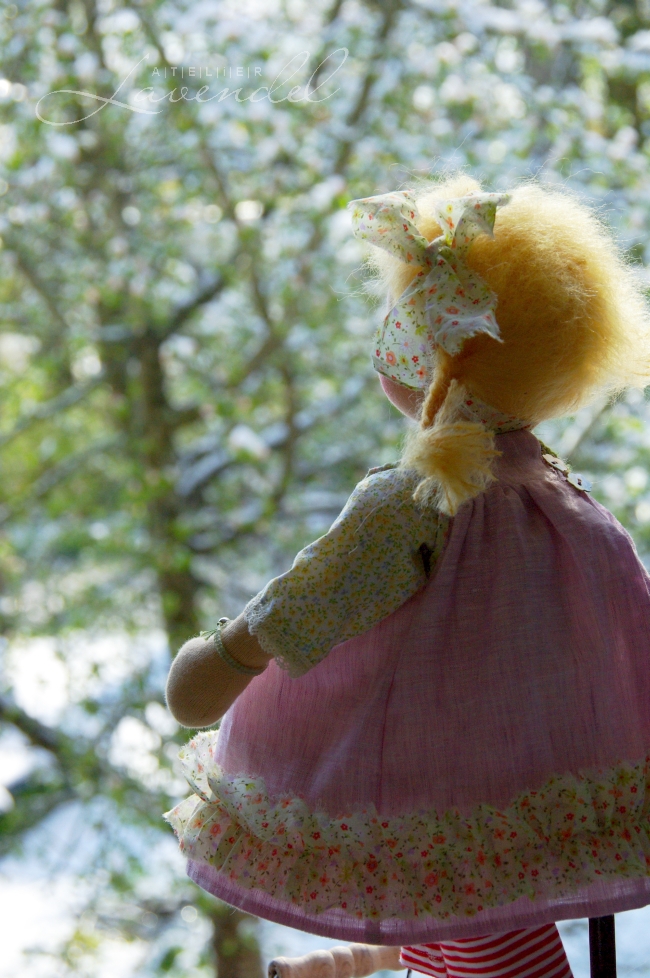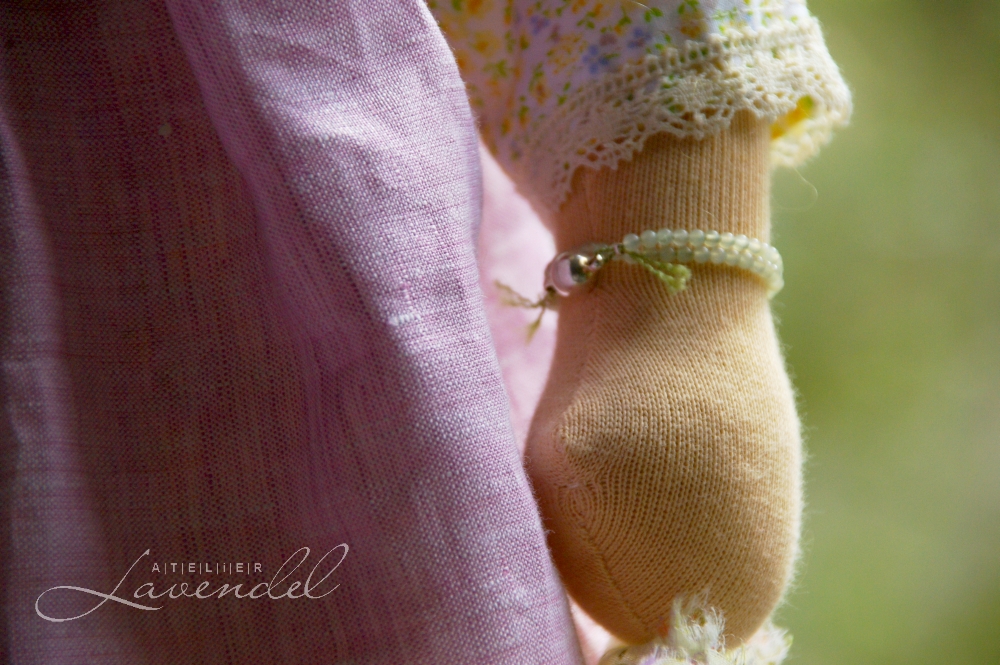 Lina is an one of a kind nat­ur­al fibers doll by Ate­lier Laven­del, com­plete­ly made and designed by me. I used all nat­ur­al, most­ly organ­ic mate­ri­als to mate the doll and her clothes: organ­ic cot­ton for her dress, dec­o­rat­ed with fine vin­tage cot­ton lace, and fine organ­ic linen for her tunic, organ­ic jer­sey for her trousers and her socks, wool/silk blend fiber and hand­made pot­tery lady­bug but­tons for her shoes, and absolute­ly won­der­ful hand dyed shad­ed lace weight mohair for her airy cowl. Her bracelet is made with gen­uine untreat­ed Jades strung an a gen­uine silk cord. Jades is sad to be pro­tec­tive and lucky when worn as jew­ellery. The antiques believed, the use of Jades can increase wis­dom, peace and har­mo­ny.
Edd, her lit­tle friend trawells safe­ly in woollen bag, a tiny moss green mohair blan­ket always on his side.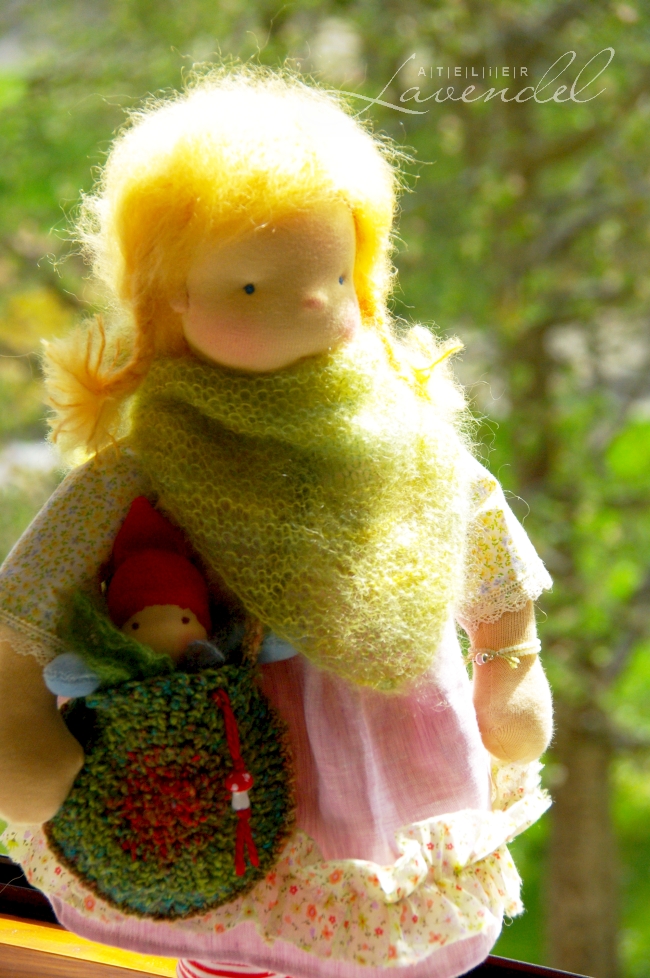 ♥♥♥