Meet Keira and Omo!
Keira is an one of a kind nat­ur­al fibers doll, stand­ing 17 inch­es, hand­made by Ate­lier Laven­del with lots of love and of care. Omo is her tiny guardian angel and the most devot­ed friend.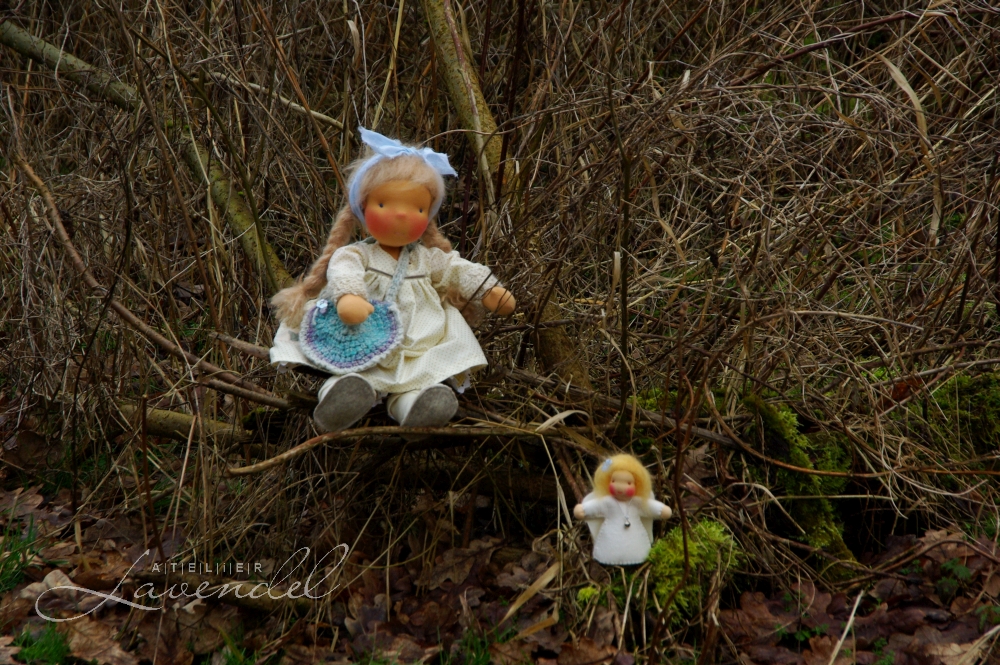 Keira is wear­ing a gold­en pol­ka-dot­ted cot­ton dress with the cot­ton band applique, fea­tur­ing two angels and an under­skirt of organ­ic checked cot­ton fab­ric with cot­ton lace edge. She has striped pants of organ­ic cot­ton jer­sey and undies beneath. Her boots are made with high qual­i­ty wool felt in off-white and grey, the are dec­o­rat­ed with the nos­tal­gic linen but­tons on the back. Her cowl with two pom­poms and match­ing hand warm­ers are knit­ted of a shad­ed merino/camel wool blend with the won­der­ful rich touch. I embroi­dered the edges if her hand warm­ers with pearly seed beads to cel­e­brate that angel like, snowy white and gen­tle spir­it.
Her bag is cro­chet with the gor­geous eth­i­cal­ly made shad­ed wool/silk/mohair yarn. The tex­ture of this yarn is so rich and tasty, I tried not to add too much, I left it free of every influ­ence, just pure joy for the fin­gers to touch and for the eyes to look at. But a lit­tle sea shell but­ton on a tiny bowl on the left side just has to be there!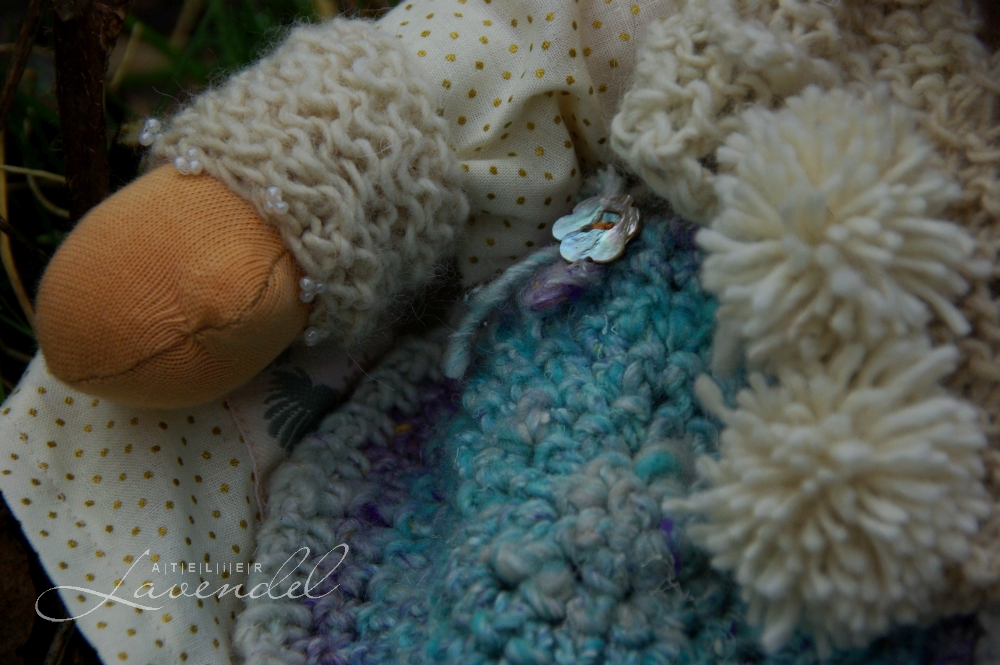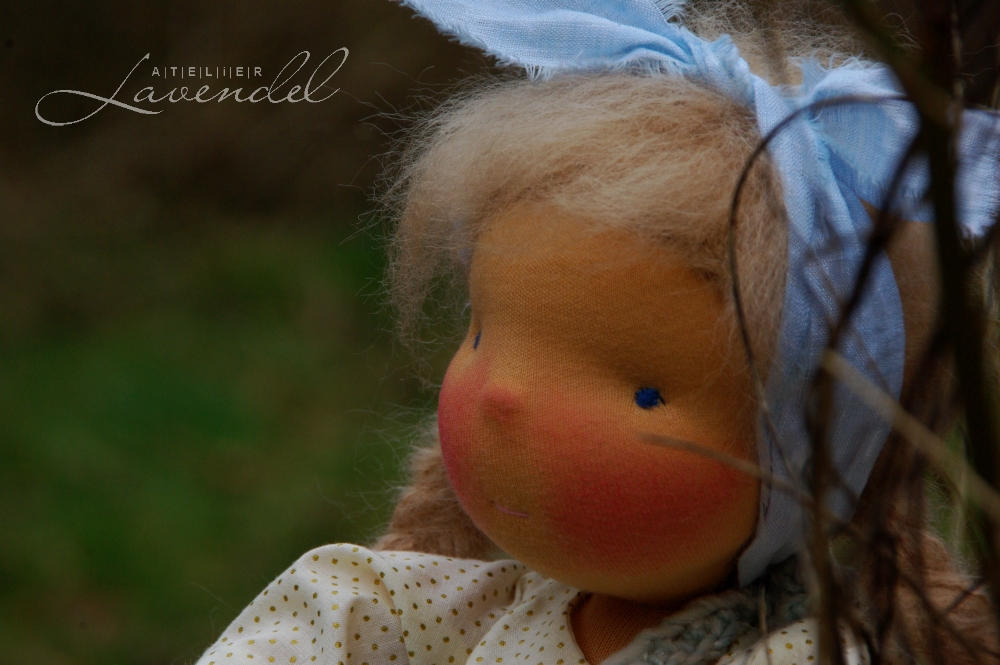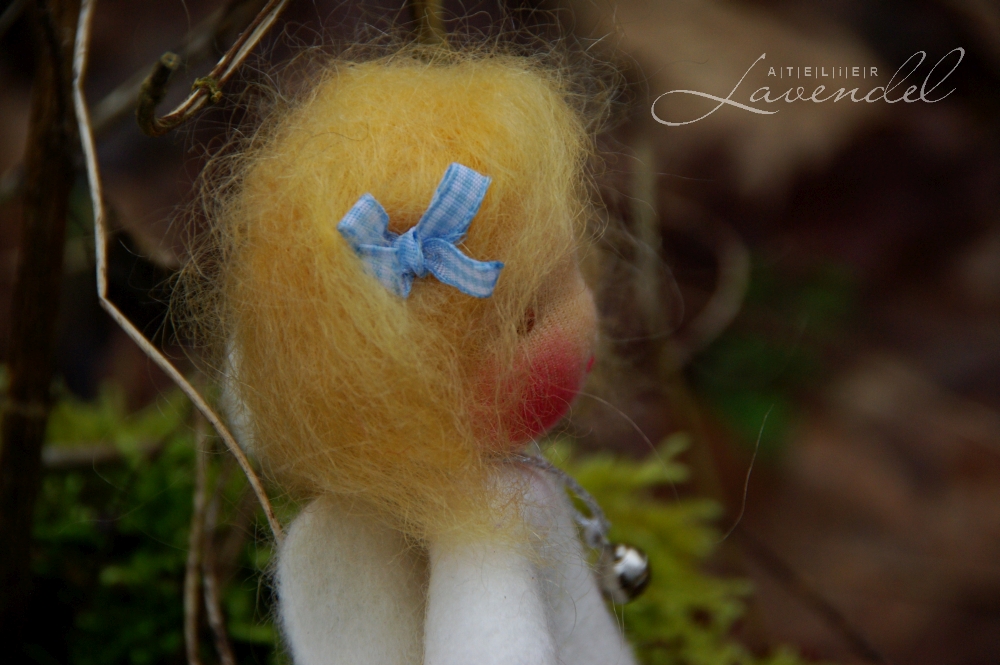 Omo is the lit­tle friend and devot­ed guardian angel of Keira. She is fol­low­ing Keira every­where, curi­ous­ly look­ing out of her car­ry bag. Omo is com­plete­ly sewn by hand using high qual­i­ty wool felt, doll mak­ing jer­sey and organ­ic clean sheep wool. Omo has angel wings of pure felt an tiny sil­ver bell on a sil­ver thread. I used fluffy Dol­ly­Mo mohair for her hair. Her woolen cowl with a tiny sil­ver bell can be put off, her hair can be gen­tle combed.
Keira has blue eyes, which are care­ful­ly hand embroi­dered.
Her hair are made with the won­der­ful Dol­ly­Mo mohair, cro­cheted into a cap. It is fas­tened on both sides of her head pony-tails style, it can be restyled and gen­tly combed. This doll has a neck, ears, a bel­ly but­ton and a sweet bum.
Her head is sculp­tured of card­ed clean organ­ic sheep wool in the tra­di­tion­al Wal­dorf style of Euro­pean doll mak­ing. The body is firm­ly stuffed with 100% organ­ic pure wool; the "skin" is of high-qual­i­ty 100% cot­ton inter­lock from tra­di­tion­al Swiss man­u­fac­ture. All seams are dou­ble-sewn for more dura­bil­i­ty. Keira and Omo are now avail­able here and here.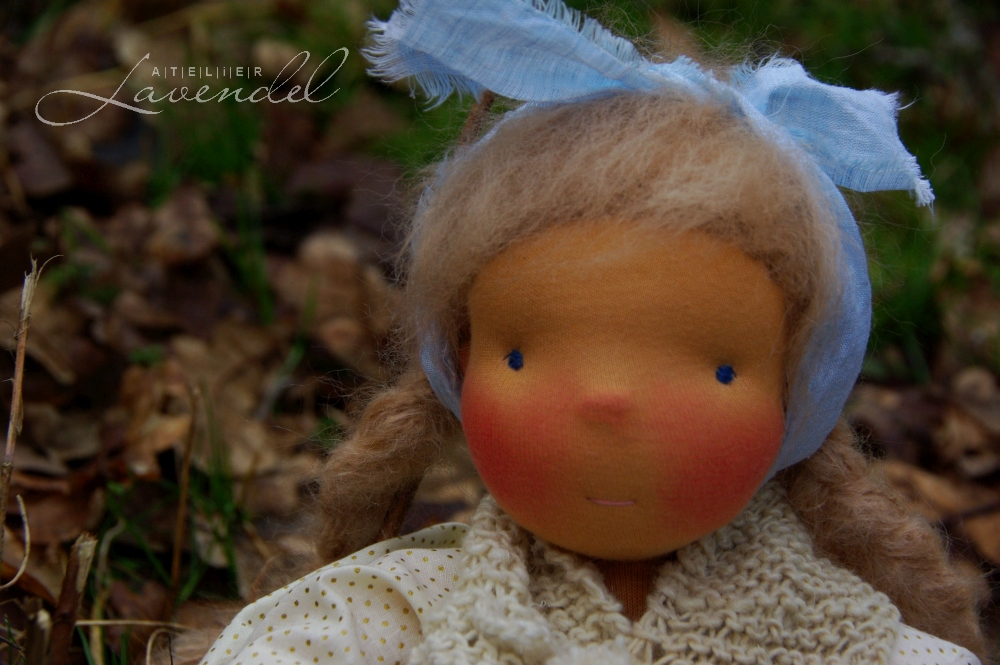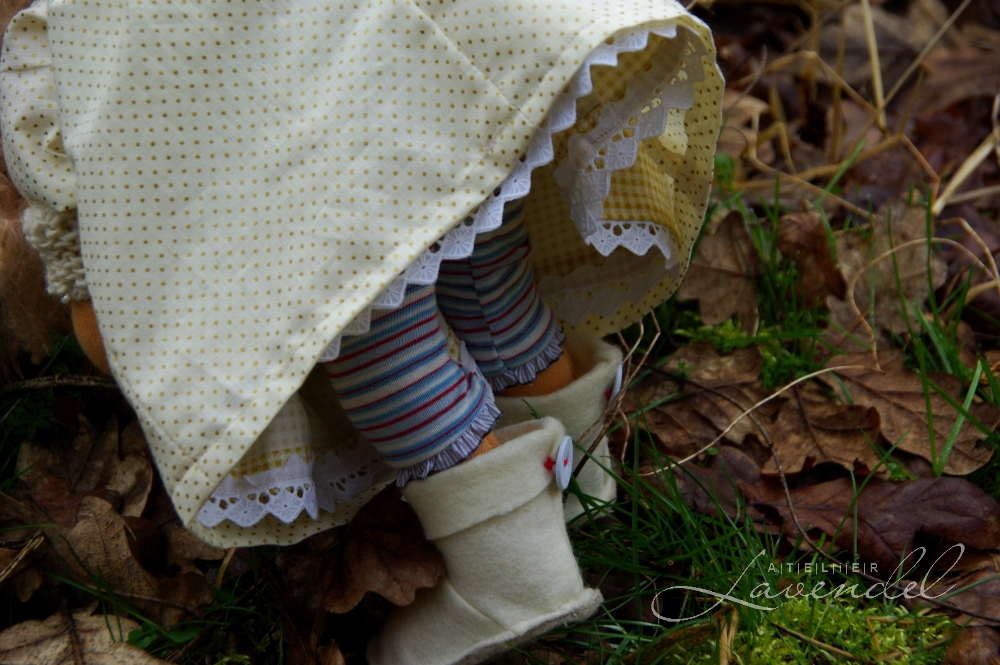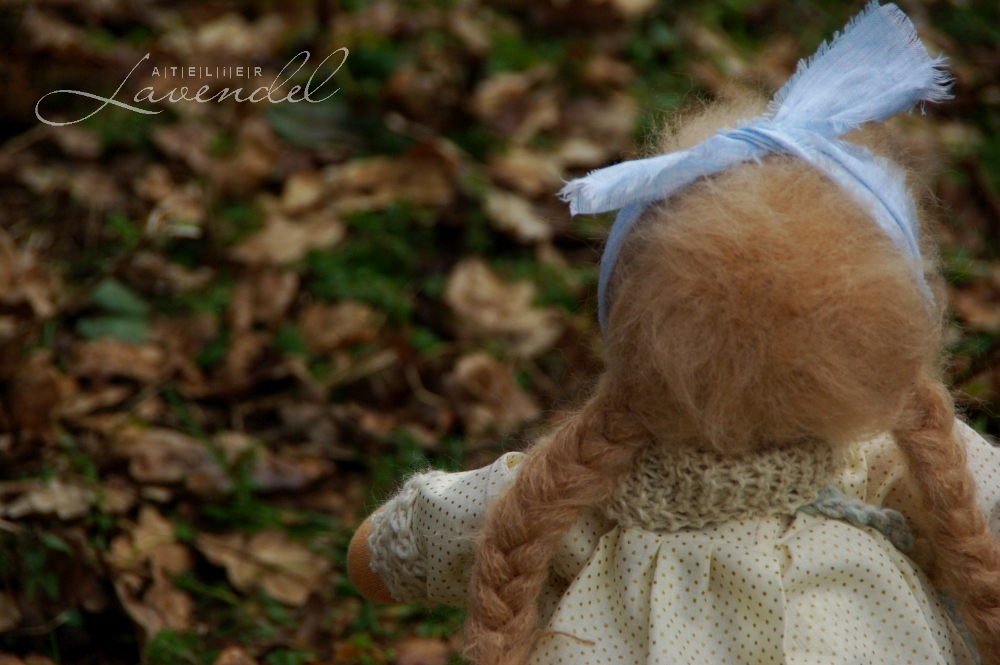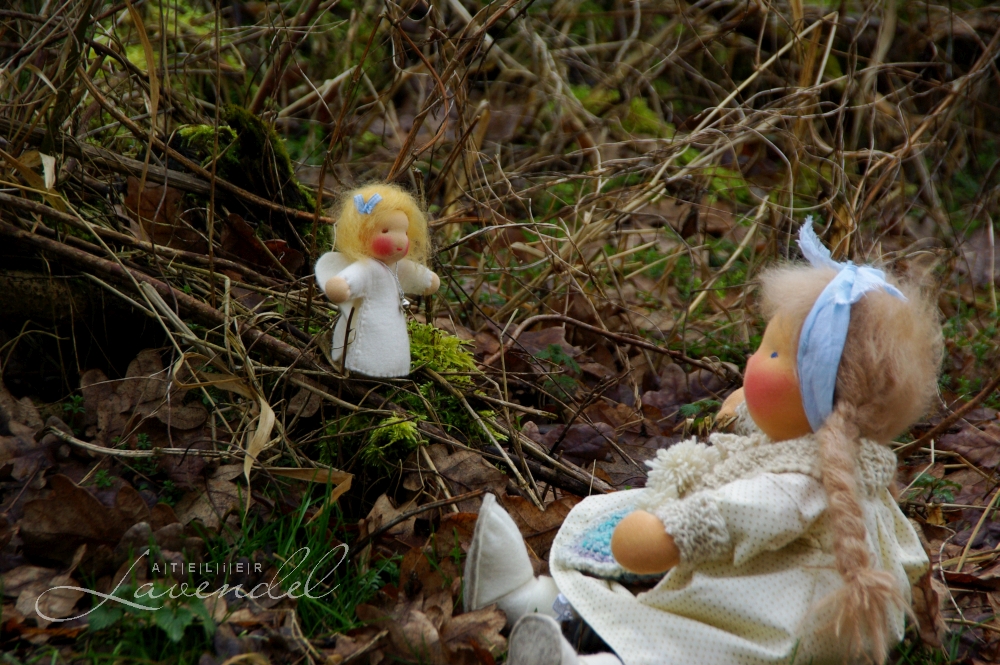 ♥♥♥