So much love and sweet­ness on the palm of my hand! : )
This 7 inch/18cm lit­tle Wal­dorf Inspired doll
is designed and hand­made by my using nat­ur­al best qual­i­ty pos­si­ble mate­ri­als with lots of love and care. I used cot­ton vel­vet for her cloth­ing, organ­ic sheep wool for stuff­ing (which I get localy on the organ­ic work­ing farm here, in South Ger­many) and stur­dy Swiss made doll mak­ing cot­ton tri­cot for her face. I love the rich and still soft tex­ture of that hat and cowl — that is a blend of wool jarn, silk and a bit of mohair. This baby head has lit­tle sweet ears and just a bit of soft and fluffy baby hair on the top of her head ; ) — I used mohair locks for it. This doll has the fair skin tone. I have care­ful­ly hand embroi­dered her face. Her head I have formed in the tra­di­tion­al Wal­dorf style of Euro­pean doll mak­ing using card­ed organ­ic sheep wool. Her cot­ton cloth­ings can not be put off. Bram­ble Baby is now avail­able here and here.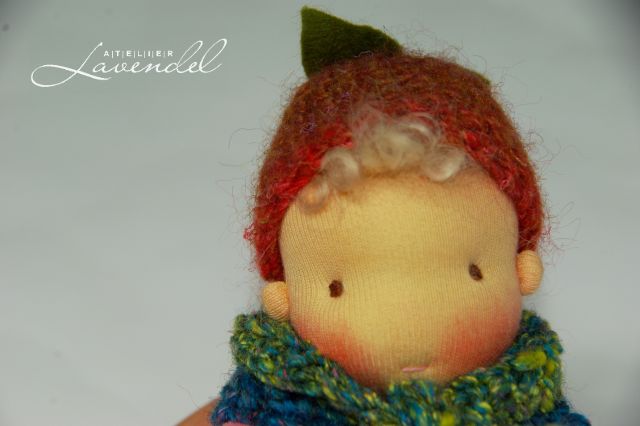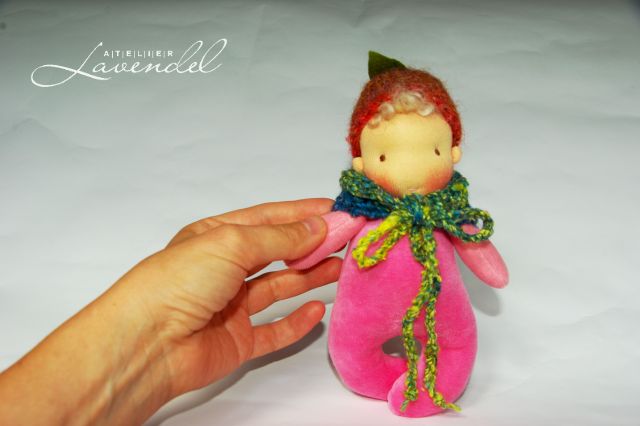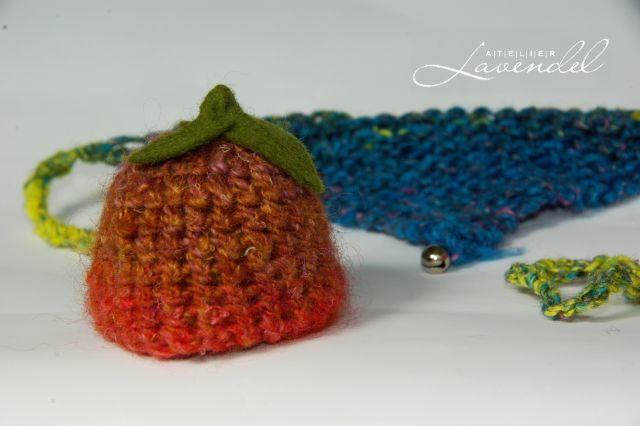 ♥♥♥